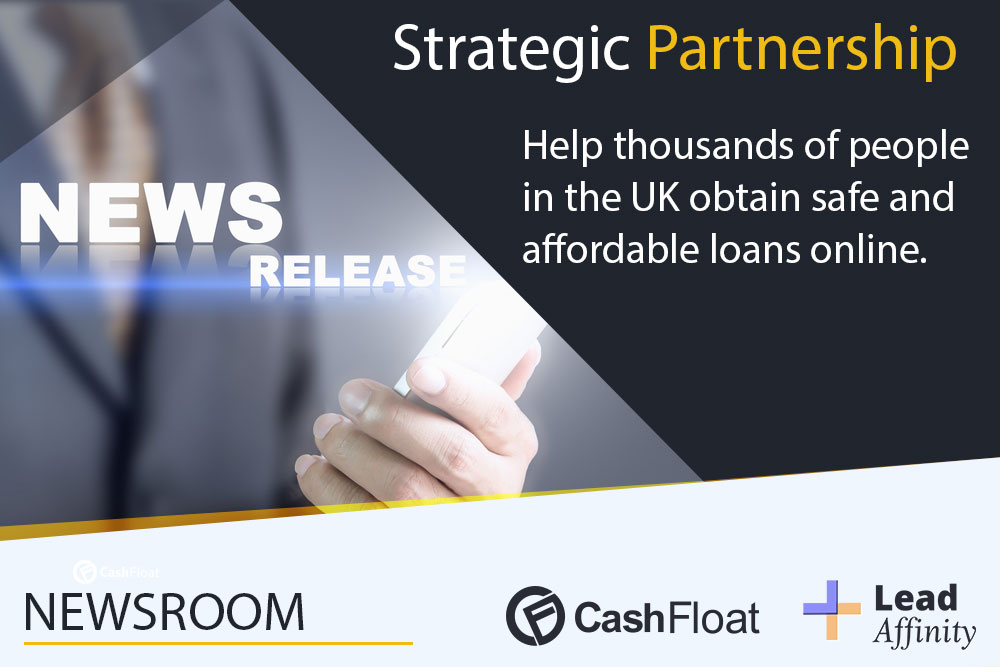 Cashfloat and Lead Affinity Announce a Strategic Partnership to Help Thousands of People in The UK obtain Safe and Affordable Loans Online
August 01, 2016 12:00 AM Eastern Daylight Time
LONDON–(BUSINESS WIRE)–Cashfloat.co.uk, a trading style of Western Circle Ltd (WCL), and LeadAffinity.com, a trading style of Loan Machine Limited, have announced a strategic partnership aiming to help thousands of people in the UK to obtain safe and affordable payday loans online.
Cashfloat.co.uk's business model is based exclusively on organic client acquisition. The company has adopted the principles designed by the Institute of Masters of SEO to create an FCA-ready Search Engine Optimization strategy.
"With the amount of organic loan applications exceeding 20,000 a month, we are unable to serve all the requests," says Jeremy Lloyd, Director at Western Circle. "Our primary concern is to ensure that our clients are treated fairly, even if they end up getting a loan from a different lender. We decided to work with Lead Affinity because we found them very trustworthy and customer oriented and we were strongly guaranteed that our clients would get a fair and professional service, as well as have their privacy and safety protected." he added.
Lead Affinity has been operating in the UK payday loan market since 2009 and has ensured that they treat customers fairly in every aspect of their conduct.

"We have ensured that we have built a system that enables customers to have a simple, understandable and fair journey in finding a finance product suitable to their needs. Since 2009, we have built ourselves an industry-wide reputation for being honest, professional and ethical in all that we do," says Chris Burgoyne, Director of Loan Machine Limited. "By not partaking in mass remarketing via email and SMS, we have ensured that our affiliates and lender partners are confident that their applicants are dealt with in a way that is both fair to the customers and businesses alike."
Together, Lead Affinity and Cashfloat aim to develop their relationship throughout 2016 and beyond, to ensure that safe, affordable and reliable loans are available to UK citizens in their times of need. Both companies released a statement about their commitment to change the negative stigma of this market with good morals and integrity.