November 24, 2015 12:00 AM Eastern Standard Time LONDON–(BUSINESS WIRE)–Cashfloat.co.uk, a trading style of Western Circle Ltd (WCL), has released a new YouTube educational channel to help consumers in the UK find and apply safely for affordable loans online.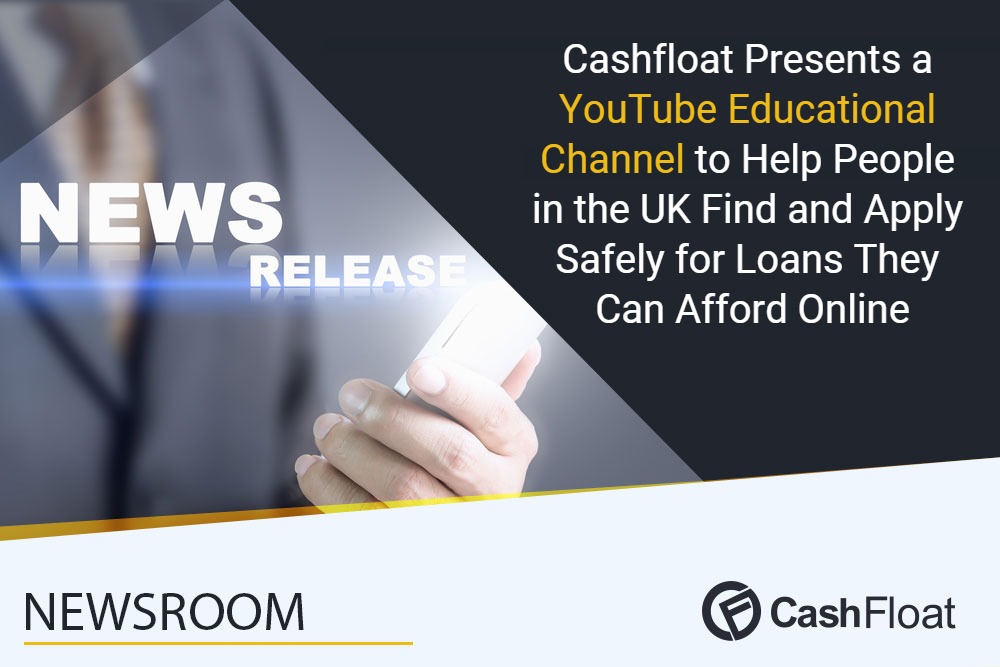 Cashfloat Presents a YouTube Educational Channel to Help People in the UK Find and Apply Safely for Loans They Can Afford Online. Tweet this Western Circle Ltd (WCL), a London-based lending company trading as Cashfloat.co.uk, has released the first of a series of YouTube videos aiming for complete transparency between the company and the customer. This particular video covers the application itself, discussing exactly what is required for each section and how Cashfloat will use it.
When taking out payday loans, many people are unsure of exactly what they are signing up for. Cashfloat wants to ensure that everybody seeking to obtain a loan online understand the details of the loan and have thought about whether they will actually be able to afford it.
"Our website is pretty clear about all these points, but I know that some people find videos easier. We're doing this because we care about our customers and want them to know exactly what they're getting when they take out a loan," said Jeremy Lloyd, a partner at WCL.
WCL intends to publish monthly videos covering important topics including the small print of their loans, how to avoid unsafe lenders and ways to save on short term loans.
The new educational YouTube channel can be found
here
.
Kelly Richards is the founder of the Cashfloat blog and has been working tirelessly to produce interesting and informative articles for UK consumers since the blog's creation. Kelly's passion is travelling. She loves her job because she can do it from anywhere in the world! Whether inspiration hits her while sitting on the balcony of a French B&B, or whether she is struck with an idea in a roadside cafe in Moscow, she will always make sure that the idea comes to fruition. Kelly's insights come from her knowledge gained while completing her degree in Economics and Finance as well as from the people she meets around the world. Her motto is: Everyone you meet has something valuable to teach you, so meet as many people as you can!