Tracey Skeels was a loyal, hard-working property manager. So why did she steal over £21,000 from her bosses? In this article, we explore the extent of her payday loan debt and the consequences.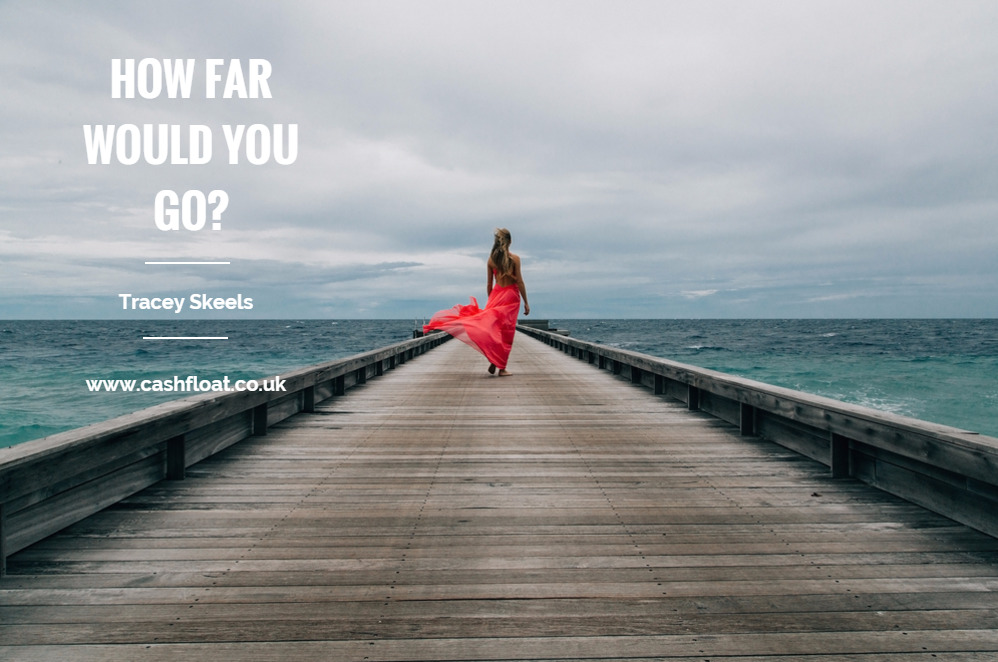 The News
It came as a shock to the staff at Bairstow Eves that Tracey Skeels, a hardworking estate agent, had actually been stealing money from the company over a period of two years. They only found out when Skeels confessed, in a short email to her lines manager. She had been creating fraudulent invoices for work on properties that had actually not been done, and used these to transfer money into her own account.
But the big question remains:
What could cause an honest, 59-year old woman with a decent job resort to such desperate measures?
Why did she do it?
Payday Loan Debt
It all started with a payday loan. One innocent payday loan. The problem started when Skeels couldn't afford to repay it. Over time, this snowballed into a huge amount of payday loan debt, until Skeels owed a whopping £10,000 to the lenders, Wonga and Lending Street.
She tried to pay it off, but it just kept growing.
As her lawyer, Ms Laureen Hussain, explained, 'She was in huge debt. The interest was so high that every time you try to pay one off it just gets worse.' Getting desperate, Skeels began transferring company funds to her own account.
The company has a policy that allows the money from tenants' deposits to be used in other areas of the business. Through fabricating invoices from various companies for work supposedly done on properties, Skeels was able to pay the money into her own bank account. She then used this money to try and pay off her payday loan debts.
Even Skeels didn't realise the extent of her theft; she was shocked when she heard that the full total of her scam was worked out to be £21,394.
Who Is to Blame?
But let's take a step back. All of this was caused by improper use of payday loans, and unfair treatment by payday lenders.
It's true that payday loans have been getting a lot of bad press, and this is the reason why. Landing a payday loan debt of over ten thousand pounds, when the original amount borrowed was most likely much less, means that there is something seriously wrong with the system.
A customer should not be allowed to borrow more than they can afford – and Ms Skeels obviously could not afford her repayments.
If Ms Skeels, or any other customer for that matter, were to call up their lender and explain that they are having trouble meeting the repayments, the lender should be able to come to some sort of agreement with the customer. This could be a rearranged repayment plan so that repayments are spread out over a longer period of time, or a temporary interest freeze which would give the borrower some more time to collect the necessary funds.
Of course, turning to theft was the wrong answer, but if both Ms Skeels and the payday lenders from whom she borrowed would have been more responsible, this situation may not have happened.
Could this have happened at Cashfloat?
Here at Cashfloat.co.uk, we are firmly on the lookout for our customers' financial wellbeing. If someone repays their loan and then applies for another one in the next few days, or if an applicant has several open short term loans, it raises a big red flag – are they borrowing to pay off debts? This is unsustainable borrowing, and the only solution is to STOP borrowing. Getting in touch with a debt help organisation such as www.moneyadviceservice.org.uk would be a good idea.
We also have strict rules in place restricting the number of loans a customer can take out per year, and we do not allow rollovers or top-ups. If a customer can't meet a repayment, the last thing we want to do is slap them with charges and higher interests – we're here to help! If a customer calls us before their payment is due, we are more than happy to find an arrangement that will suit them.
Our goal is to help as many people as possible. By being a new and moral direct lender in a tough and unfriendly marketplace, Cashfloat aims to provide UK citizens with a safer and better option for their short term needs.
Tracey Skeels should be a happy and satisfied 59-year-old woman, looking forward to her retirement. Instead, she is facing an eight-month prison sentence. If payday lenders would take responsibility and treat customers fairly, maybe we can stop stories like this from happening.