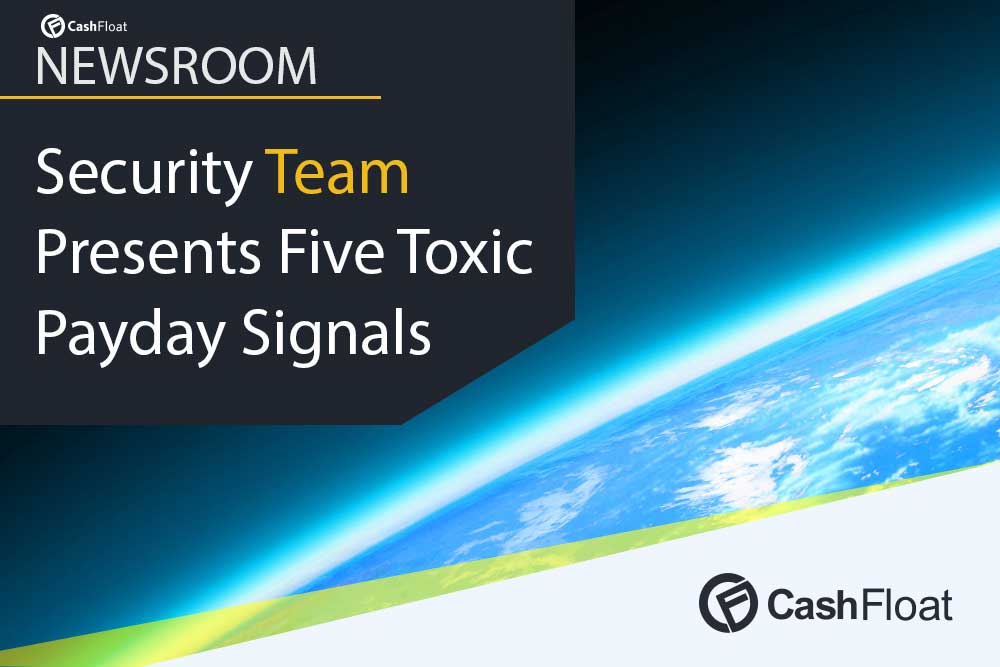 Cashfloat Security Experts Presents Five Toxic Signals You Must Look out for before Applying for Loans Online
July 25, 2016 11:30 PM Eastern Daylight Time

LONDON–(BUSINESS WIRE)–The security team at Western Circle Limited (WCL) trading as Cashfloat has identified, analyzed and contained an unprecedented number of fraudster activities in the UK payday loans market during the last couple of weeks. These include deceitful phone calls from offshore call centers, aggressive SMS campaigns, and unsolicited emails, all offering fraudulent high-cost loans using names of FCA-authorised lenders.
After customers had contacted Cashfloat regarding suspicious correspondence from salespeople presenting themselves as Cashfloat, the Cashfloat security team instigated a thorough investigation into the fraud threats. They found that fraudsters had been able to steal money from consumers' bank accounts through different methods of manipulation. Consequently, Cashfloat has taken action by defining five elements consumers should look out for when receiving a payday loan offer, to help them identify a potential scam:
1) If you are asked to pay money to obtain a loan from a lender, it is a scam.
2) Lenders are also very unlikely to approach you to offer you a loan, so only interact with a lender who you have applied with.
3) If a lender guarantees that you will be approved, this is not an FCA-authorised lender, and you should stay away from them.
4) To check if a lender has FCA authorisation, make sure that the authorisation number on the footer of their website is clickable and leads you to the FCA's website. If it is not clickable, it is suspicious.
5) If a website of a lender does not provide precise details about how to contact them, it is probably illegitimate.

Security expert at Cashfloat, Ofer Valencio Akerman, said, "Many consumers are caught unaware by fraudsters who have obtained information about them through public sources. Unlike most other lenders, we decided to combat these scammers by educating consumers in how they can avoid these agonizing experiences."
Cashfloat released its alert via an email to their clients, as well as publicizing it on their website
About Cashfloat:
Cashfloat.co.uk is a trading style of Western Circle Limited; an FCA-fully authorised direct lender. The Cashfloat model is based on fundamentally good morals and the most advanced artificial intelligence technology designed to help and protect people taking payday loans online.