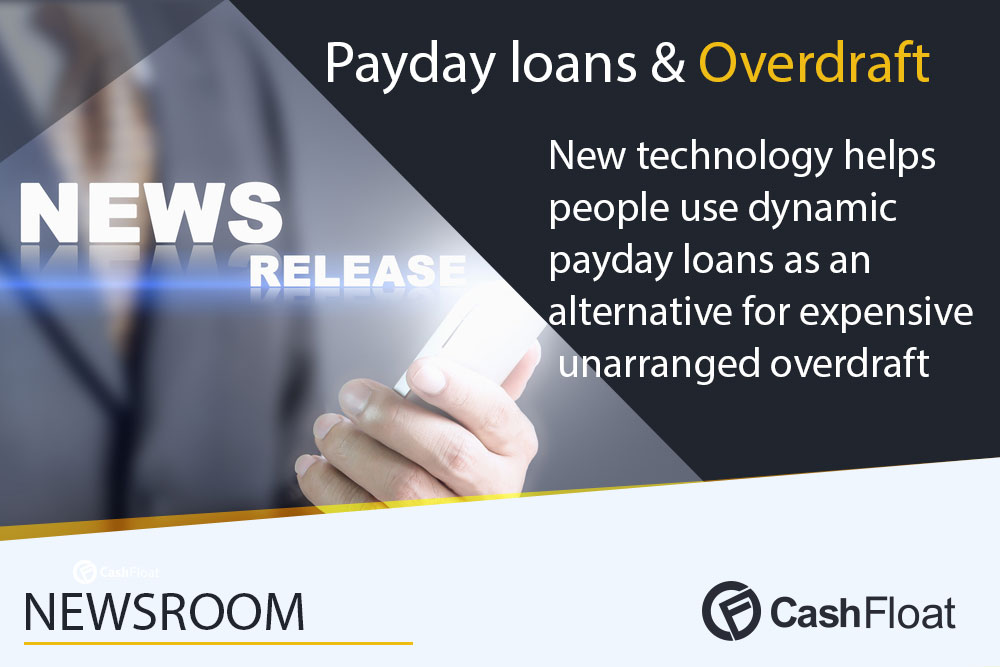 New technology helps people use dynamic payday loans as an alternative for expensive unarranged overdraft.
August 22, 2016 04:30 BSM (London)

LONDON–(PRNews)— Cashfloat.co.uk, a trading style of Western Circle Ltd (WCL), releases their latest technological update which provides customers with an unprecedented level of flexibility regarding their loans. This is in response to the recent outcry about the high charges for unarranged overdraft.
Western Circle Ltd (WCL), a London-based lending company trading as Cashfloat.co.uk, introduces a new level of flexibility into their loans, allowing customers to log in and repay any amount of their loan at any time without extra cost. The new dynamic payday loan features allow borrowers to calculate on the minute the savings related to early repayments, regardless of the loan's original duration. As well, the technology allows borrowers to pay earlier and save on the daily interest with no extra fees.
Cashfloat pride themselves on being a moral lender, running their business based on honesty and transparency. Their unique client login allows customers to take full control over their loan, displaying clearly the exact cost of repayment and how they can save on interest by paying early. This not only brings the cost of their payday loans down, it also helps customers handle their repayments with ease.
"We, along with the rest of the country, were shocked to find out just how much an unarranged overdraft can cost you. We also realised the responsibility this puts on us – with more people turning to dynamic payday loans as the preferable option, we have to ensure that our loans truly are cheaper and easier to use than ever before," says Peter Kimpton, COO.
The tool has a dynamic feature where a customer can type in an amount they can repay at that moment, and it will display how much they are saving on interest through this payment. This represents a very real saving opportunity for borrowers. The new dynamic payday loan tool is available for free to all Cashfloat.co.uk customers through the login area