In May 2011 the Bank of Scotland was found to be in breach of guidelines pertaining to complaints-handling issue. Cashfloat, a UK payday lender monitors FCA supervision.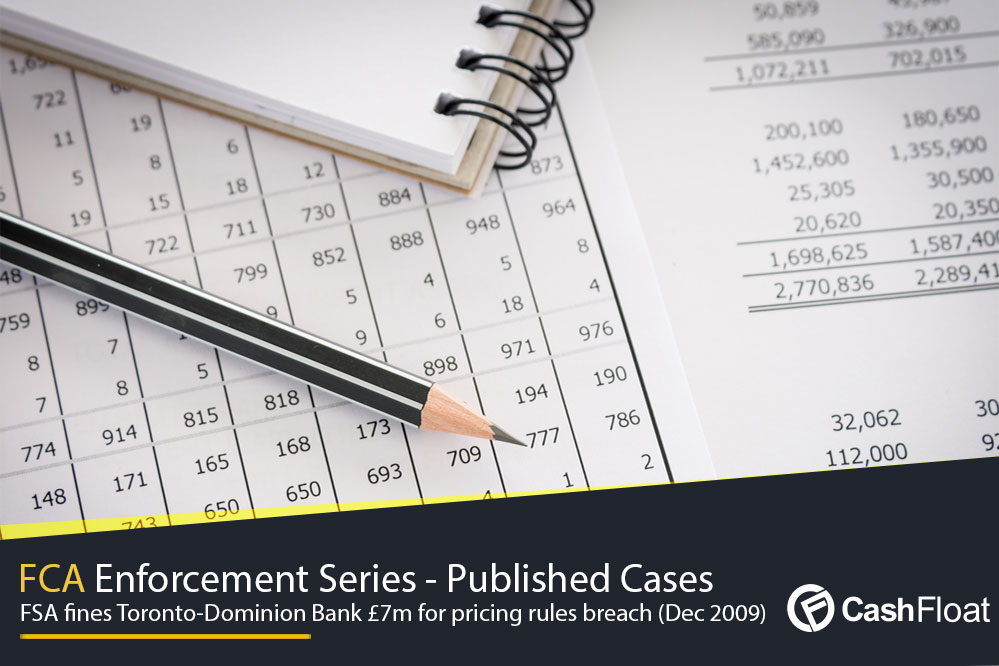 Customer Complaints Handling
Handling customer complaints is part and parcel of any customer facing business. It's imperative that customers and their complaints are dealt with in an honest way that does not cause detrimental harm to the client. Of course, in supermarkets, exchanging goods and giving refunds is part and parcel of everyday life. But, what about when customers complain about their banking?
When it comes to complaint handling in the banking sector, it is said that there needs to be room for improvement. After all, consumers of financial products need to be in receipt of honest information. When that does not transpire, they have the right to complain. Complaints have to be dealt with accordingly. If not, this can result in a lack of confidence in the sector as a whole. What's more, mishandling of complaints can result in detrimental financial losses for customers.
There are a vast range of financial service providers that offer honest advice. They are eager to adhere to the guidelines of the FCA. They ensure that they are responsible lenders. What's more, they are keen to make sure that they deal with customer's complaints in a timely and receptive manner.
FCA Intervention into Complaints Handling
There are many companies that offer transparent advice. But, there are some larger banking corporations that fail to deliver on customer service and handling issues. When an investment firm fails to handle complaints in the right way, this considered as misconduct. As such, the FCA can step in and investigate the matter further. With this, the FCA is supposed to remedy these issues following their investigations.
The FCA is said to be in place to prevent these problems from arising. But, the FCA is there to regulate these companies with more clarity. So, what happens when a banking firm is found to be mishandling its client's complaints? And, is the FCA truly able to eradicate these problems of misconduct in the UK? We need to explore these issues in more depth to understand the severity of misconduct in the UK.
Let's take a look at the case of Bank of Scotland. They were found to be breaching rules as per the FCA and their guidelines on complaint handling.
The FCA, Financial Misconduct and the Case of the Royal Bank of Scotland
May 2011
During May 2011, the Bank of Scotland was duly investigated by the FSA. During this time, the bank was found to be in breach of guidelines when it came to complaints-handling issues. The FSA fined the company £3.5 million for the issues surrounding client complaints. At the time, this was one of the biggest fines imposed for such a breach.
Bank of Scotland was found to have received over 2500 complaints in regards to its Collective Investment Plan. Complaints were made about the sale of these products. As such, they were mis-sold to elderly people with no experience of investment products. This left these clients wide open to a long list of financial harm and issues.
Bank of Scotland rejected over 45% of complaints that were made. But, it was found that these claims should have been upheld. As a result of this, the banking firm was subjected to the fine. But, they were also made to pay out compensation to the clients that were involved in this misconduct. The FSA estimated over £15 million would be paid in compensation.
The Complaints Misconduct Investigation
All companies that offer investment products have to give their clientele honest, transparent advice. They need to ensure that the client is fit for the product. They must assess their financial situation. As such, a bank needs to make sure that a client is in receipt of the right product. But, this was not the case with Bank of Scotland. As a result of this mis-selling, thousands of customers issued complaints. But, they did not investigate the problem further when clients complained of losing cash and being in receipt of ill advice.
The Bank of Scotland was found to have serious flaws within the way in which it dealt with these issues. Customer complaints were not analysed. By completing this essential analysis, they could have rectified the problem in the main.
Even though the company received considerable volume of complaints, they never investigated the problem or the cause. As such, this meant that they had failed to prevent these issues from arising. What's more, they failed to eradicate the problems that could have improved on their internal processes.
The FSA: What Did They Find in the Case of Bank of Scotland?
The FSA slammed the company for its lack of systems, controls and analysis. They stated that they failed to treat vulnerable customers fairly. A lack of complaints handling is a detrimental cause for concern in any business. In the banking sector, this can have severe ramifications on a person's finances and wealth.
By rejecting complaints, they mostly 'brushed the matter under the carpet'. This is not something that any bank should be party to. As the Bank of Scotland failed to look into why these complaints were flooding in, they effectively failed to prevent and improve upon their processes.
The Bank of Scotland: Rectifying the Issue
The Bank of Scotland issued a statement to say that they recognised they had committed wrongdoing. They ensured that the bank would improve its processes and seek to uphold high standards of banking within the corporation. Bank of Scotland stated it would cooperate with the FSA and that they would issue compensation to those who were affected. What's more, they would review their advice related complaints procedure to ensure that these internal processes could be fixed.
Prevention Methods and the FCA: Can the FCA Eradicate Misconduct?
In the case of Bank of Scotland, the FCA, or the FSA at the time of the investigation, could have ensured that the bank was in receipt of the right advice. Instead of imposing fines, the FCA needs to ensure that they are conducting investigations on a proactive basis. They need to ensure that they are assisting banks with their internal processes to avoid issues. Reactionary investigations are not good practice. As a result of this lack of proactivity, customers are losing substantial amounts of money.
The FCA needs to ensure that they are acting in a supervisory way. Not only would this prevent issues like this from occurring but it would ensure that consumer confidence in banking and investment services is upheld. In this case, Bank of Scotland was not the first to be reprimanded for complaints handling issues.
As Barclays had been investigated in the same year, the FCA could have ensured that all banks were audited to ensure that high standards of customer care were in place.