In the modern world, it is crucial to protect the finances of those who are vulnerable. When people turn to a financial adviser for help, they should get straightforward advice that they know they can trust. Instead of finding an affordable lender, though, many people find that they deal with people who are less than sincere. That is exactly why we have regulations in place to protect people. The regulators in the UK have a duty to make sure that everybody gets proper advice.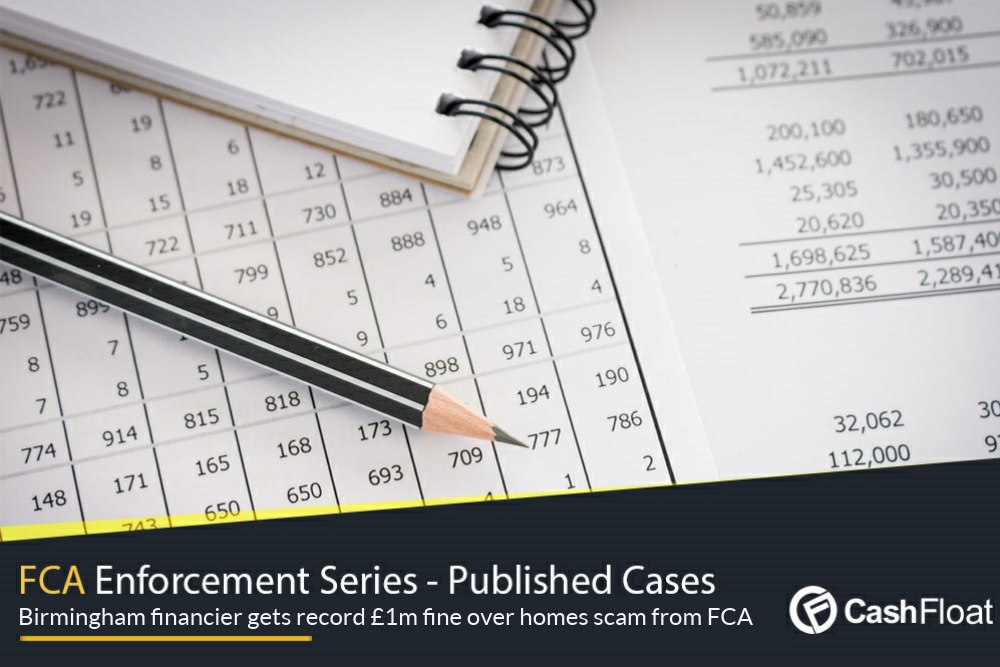 Problems arise when independent advisers choose to mislead people. Unfortunately, these instances happen all too often. Consumers put their trust in the so-called experts in the financial sector. They have no idea whether these people are taking them for a ride, though, which is why it can be so risky. Much of the time, independent parties don't have the knowledge or expertise to ensure that they give the right level of advice. Whether they are selling people short term loans or life insurance, they can knowingly mislead people.
It is a real tragedy when people trust other parties to help them, but find that they are not what they appear to be. Often, it is the most vulnerable who suffer in these instances. Those in desperate situations have no other option but to seek advice from anywhere they can get it. When they find someone who is willing to help them, they will do anything they say. That means that these vulnerable individuals are easy to rip off. There have been a great many cases in the past when someone has taken advantage of these people.
There are a great number of regulations in place that seek to help individual parties. The Financial Conduct Services (FSA) is the main company who oversee any issues in this sector. They deal with everything from faulty insurance claims to insecure investments. If there is any misconduct in a financial sector, the agency seeks to rectify the situation as soon as possible. Their work helps to ensure that there is some order in the sector as a whole. It is important that people have advice on how they can get affordable cash loans, should they need them. That way, we can prevent them falling victim to scams or cons.
With the economy suffering, many British citizens are feeling the strain. The price of housing is always soaring, which means that some people struggle to keep up with their rent or mortgage payments. In times of financial hardship, those who are struggling to cope with monetary burdens often seek help from others. There are many companies who claim that they can help people become 'debt free' in no time at all. The problem with these firms is that they are not all legitimate.
In one of the most shocking and, frankly, upsetting cases in recent years, an individual mislead many needy people in a bid to gain. His actions were a far cry from those of a responsible lender and left many people to deal with the mounting repercussions.
Cashfloat's compliance team continue to produce lessons learned from famous FCA cases. We believe that by observing financial misconduct in the UK, we can better ourselves as a financial institution. We will now take a look at the 2013 case of Mr Singh Chadda. The media reported the case at the time, and many condemned the so-called businessman for his actions.
Case study: Financer, Gurpreet Singh Chadda
Under the name of his company, Red2Black Homes, Gurpreet Singh Chadda was responsible for a multitude of acts. Working with clients around the West Midlands area, the financial adviser mislead customers. In doing so, he profited from their misfortune and managed to make a significant amount of money from them.
From around seven different clients, he took money amounting to £700,000. Experts believe that Mr Singh Chadda targeted families who were at risk of losing their home. When desperate people put their trust in him, he failed to deliver on his promises. Rather than helping people who were in dire straights, he willfully chose to take money from them and lie to them.
'Sale and rent' transactions
The service that Mr Singh Chadda offered people was a simple transaction. That is that he promised people that he would buy their homes from them, on the condition that they would rent them back from him. The service was attractive to families who feared that the government might evict them from their home. It meant that they could stay in their household without having to find a large sum of money. Between June 2009 and January 2010, he set up a lot of transactions like this one, calling them a 'sale to rent' offer.
The information that he gave to his customers was misleading. He informed them that he would be purchasing their homes and renting them to them. In reality, he was the middleman and was selling the houses on to third party investors. The FCA did not authorise any of Mr Singh Chadda's transactions, which left them open to an array of problems.
Police investigation
Following the review, the police opened an investigation into Mr Singh Chadda's history. The West Midlands Police decided to launch an investigation into the case. They believed that the cause warranted a fraud investigation because of the way in which he dealt with clients. The police hoped to gain more information about his personal and professional history. They hoped that this information would lead them to further convictions.
FCA Findings
Aside from the above findings, the regulators also found that Mr Singh Chadda was helping people get mortgages. He helped people give inaccurate information to mortgage lenders. He did so knowing that it would mean that the lender would accept the application. The FCA compiled a multitude of evidence against him. The regulator then issued a statement about the case. In the FCA statement, Mr Singh Chadda was labelled a 'disgrace to the financial services'. They also fined him to the sum of £945,277. The fine was a record-breaking amount. The FCA have never before fined an individual so much but felt that this case warranted a tough penalty. The regulators also banned him from working in the financial services industry indefinitely.