Story highlights
The FCA started investigating the owner of WPPL several years back
Customers have a right not to pay if they feel they are treated unfairly by a credit provider
The FCA bans payday lender WPPL after they felt the company was endangering the financial well-being of their customers.
Andrew Barry Hart, director, and owner of WPPL was banned from performing any role in regulated financial services. The FCA took this action after Mr. Hart produced forged, sham documents for the high courts as evidence. Mr. Hart was already in hot water with the FCA, announcing in a statement that he was unfit and incompetent running the business. The FCA have also suggested that the actions of Andrew Barry Hart have left some customers in challenging and dire financial situations. It seems that the FCA are becoming more willing to step in when they believe that companies such as this are dangerous or acting unfairly on the market.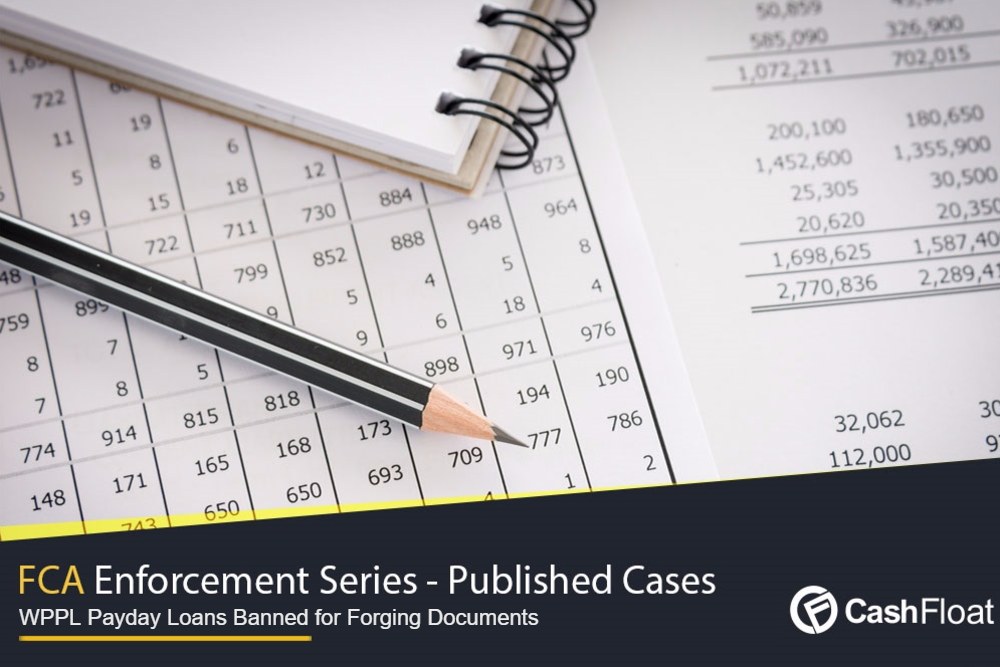 Indeed, the FCA announced their primary goal was to protect unknowing customers who are being taken advantage of by business owners like Mr. Hart. However, it's interesting to examine how they reached this point and what the FCA need to do now to avoid other cases like this.
FCA Bans Payday Lender – WPPL's Downfall
Wage Payment And Payday Loans Limited is a credit firm that provides cash to consumers in the forms of short term loans under various names. The FCA began to conduct an investigation into the director and owner Andrew Barry Hart several years ago. In doing so, they found serious issues with the way that WPPL was run and how it treated customers who sought out a loan.
One of the specific issues was the lack of training for staff. Staff working for the company were found to have limited training when offering loans to customers and it was typical for legal practices of providing loans to be breached or ignored altogether.
The FCA also questioned Mr. Hart's ability to run the company, his competence and his integrity. The FCA found that Hart was solely responsible for his business not abiding legal industry requirements. Despite the fact that Mr. Hart was fully aware of the issues present in his company, he did nothing to try and resolve them.
The FCA and Customer Service
Another determining factor for the FCA was when they discovered that the firm was not dealing with customer complaints. On several occasions, the company just ignored the requests from the Ombudsman and refused to cooperate. As such, the FCA moved to ban Mr. Hart from operating on the financial market.
As Hart was the sole owner of the company, his fate was tied to that of WPPL. WPPL offered short term loans under several different trading names. The FCA began investigating the company in late 2014 after they received numerous complaints. During this time, the company applied for VREQ. This limited the businesses ability to participate in outbound debt collection, grant new loans as well as several other functions. Primarily, the business was brought to a halt during the investigation.
After the FCA's final statement was released it was disputed by WPPL and Mr. Hart. At that point, the case moved forward to be examined in front of the high court. It was during this time that MrcounterfeitHart produced forged documents as evidence. This was Hart's fundamental error and ensured the downfall of his consumer credit company. WPPL's interim permission was canceled, and its application for authorisation was refused.
How Can A Company Get Away With Forging Documents

It is not as difficult as one might believe to forge documents. For a business owner with the funds and the resources, forgery can be an illegal course of action that they can take. It is unclear how Mr. Hart forged documents. It is more interesting to examine how other companies like WPPL get away with this practice.
In the case of WPPL, it's clear that they were not able to pass off the forged documents as real. Mr. Hart was caught in the act. But, the fact that he even considered bringing these forgeries before the high court suggests he thought he would get away with it. Therefore, it's entirely possible that this type of fraud is standard practice. Particularly, in the financial regulation market.
How Documents are Forged
One of the easiest ways to forge a document is to use an original doc. Using a basic program or piece of software like Photoshop, it's possible to erase small details and change others. The document now looks new and could be used for a variety of different purposes. For instance, recently it has been found that there are high levels of forgery being utilized in the housing market. But that still doesn't explain why a business owner believed he could get away with produced forged documents in front of the high court.
Well, as with anything, you have to look close to be able to recognise any difference at all. In most cases involving forgery, and the issue was only discovered because something else prompted regulators to look at the documents in more detail. If they hadn't done this plenty of people and business owners convicted of forgery would have never been charged.
If a business is using a professional forgery service, there's every possibility that they would never expect people to find out that the documents are fake. Of course, this thought process didn't work out well for Mr. Hart. However, it's important to realise that when it comes to forgeries in the loan industry, he could be the exception, not the rule.
What is Required from the FCA?
It seems clear then that there needs to be more checks and precautions surrounding the documents these companies use. Particularly, when they affect the financial well-being of the general public. It is true to say that the FCA put protecting customers as their main goal. If they are going to do this, they need to start fighting back against fraud and forgery. The director of the FCA has already suggested there is no room in a regulated consumer credit market protected by them for firms such as WPPL. If that's the case, it is important to consider what they need to do to ensure this does not happen again. While it is useful to remember that Mr Hart was caught, it is unknown how many people suffered financial loss while his firm was operating.
Steps The FCA Must Take to Improve Regulation
Before returning to the issue of forgeries, it should be noted that WPPL had issues before these documents were produced as evidence. Indeed, their problems began when customers started to complain. As soon as the business received complaints from customers, the FCA began investigating. In just a few months, the functions WPPL could complete on the market were significantly reduced. This shows the power of the consumer when they have knowledge.
As such, education needs to be a primary goal for the FCA. They need to make sure that customers are aware when they are dealing with a shady company. They should also know that they have the right not to pay if they feel as though they are being treated unjustly by a business.
The FCA need to take a harder stance when dealing with companies such as WPPL. WPPL were operating for four years on the market before they were investigated by the FCA. During these four years, the company was working without boundaries and breaking various trading regulations. Four years is too long to wait for a company and a business owner to be brought to justice. The FCA must be willing to act earlier and ensure that companies are operating fairly in the market that they are attempting to regulate.
What the Misconduct Represents
The fact that Mr. Hart believed he could get away with producing forged documents suggests there are still payday lenders that believe they have the power. They feel, despite the new restrictions and rules introduced by the FCA that they have complete control over how they operate their business. The only way to persuade them otherwise is to introduce stricter punishments for those who seek to operate outside regulatory boundaries.
We know that forgeries have been an issue in other markets and even other regions of the world. In 2015, multiple cases of fraud were discovered in the mortgage industry in Canada. If this is happening on the British consumer credit market, the FCA need to work to eradicate it. It is frighteningly easy for business owners to get away with fraud in a world where the tech needed is readily available.
It seems then that the FCA still have work to do when cleaning up the regulation consumer credit market. We have seen changes in the past few years with a particularly strong focus on payday lenders. But if this case shows anything, it's that there is still not enough being done. Companies are continuing to slip through the cracks, and if customers are to be protected, a firmer stance is needed.
More checks must be put in place by the FCA with a particular focus to cut out fraud and forgery. The no-nonsense stance of the FCA might be hated by payday loaners, but consumers should embrace it. It is providing massive benefits for them and will guarantee a safer, legal, credit market that they can trust.
Sarah is an enthusiastic writer, blogger and an eager agent of change. Although she has never been one to voice her opinion publicly, Sarah has dedicated herself to helping Cashfloat spread awareness about common financial issues and the importance of money management. Through her writing, Sarah hopes to empower a positive and lasting change in people. Sarah believes strongly in ethical business management and consumer protection. After completing her degree in Computer Science in one of London's esteemed universities, Sarah has come to adore the buzzing hub of London city. Still, in her free time, Sarah enjoys reading, researching, watching movies and eating out. After all, #YOLO!