When people retire or come into some funds, they need to invest the money wherever possible. For customers who are novices when it comes to savings, this process can seem difficult and confusing. It is at this point that people tend to contact bank agencies to help them. Speaking to a bank manager should be the easiest way to get advice about financial situations. Problems arise when the information that bank managers give people is not entirely accurate. In those instances, the regulatory bodies have to intervene. It is crucial that we educate ourselves on this issue for future reference.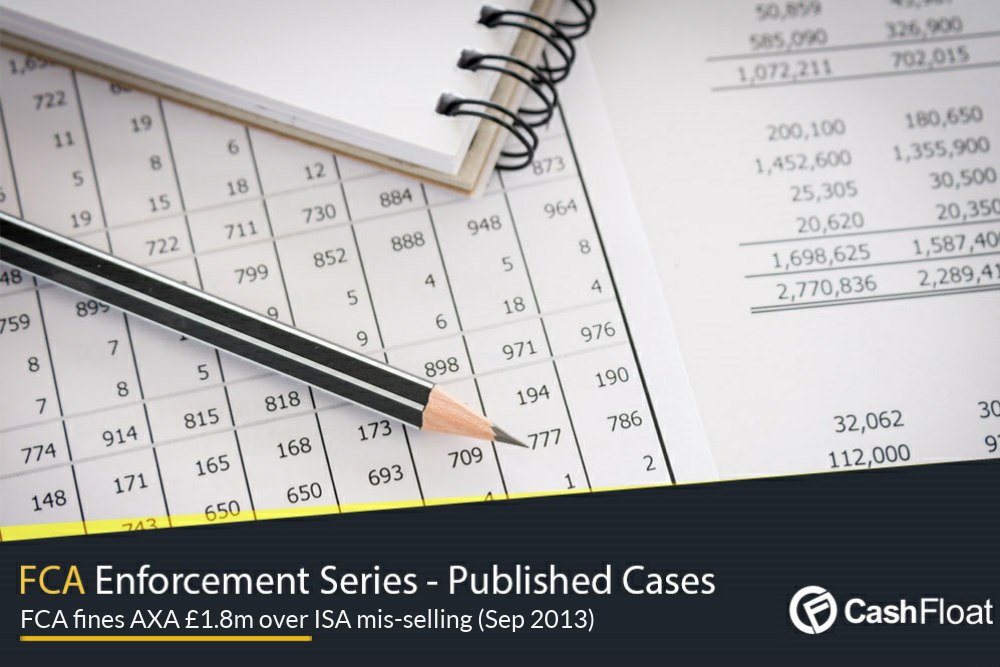 An individual savings account (ISA) is a fund that people can use to save money without the restraints of tax on dividends. It allows customers to receive interest on their savings. When in the hands of an affordable cash service, these accounts can help people to store large amounts of money with ease. Each person has a personal allowance that they can save in the account. For the tax year 2015-16, for example, the national limit is a little over £15,000. That means that people have a place in which they can save money and even make money from the regular dividend payments. Many people in the UK find this saving scheme to be beneficial to them, which is why they are so widely popular.
When we talk about investments and banking, it is crucial to remember that we are all subject to certain guidelines. These regulations are there to make sure that people are lawful in all their transactions. The FCA and PRA govern the financial sector and make sure that nobody breaches the suggested guidelines. That means that a responsible lender remains that way, regardless of the changing legal grounds.
When a bank adviser gives poor information to one of their clients, they endanger their finances. Sometimes, staff get incentives for selling particular schemes to customers. Regardless of whether the scheme suits the client, some advisers will try to push people to take it. That means that they act with a complete disregard for the clients that they serve on a daily basis. The FCA seeks to avoid these cases. The regulatory should protect the finances of people when they get ill-informed advice.
Western Circle is a financial institution providing short term loans in the UK under various trading names. We have employed our compliance team to have a look at famous cases of financial misconduct to make ourselves the best option for our consumers. In a recent case, an international wealth manager, AXA, failed a large number of its clients. A review of the company's processes found that they were not offering the right level of support to customers. When people were looking for an affordable lender with some excellent advice to give, they turned to the group. Regrettably, the advisers disappointed many of their clients by failing to give support. This oversight led to a review by one of the leading regulators.
Case study: FCA fines AXA £1.8m
AXA is a French multinational banking group. They offer a multitude of services within the financial sector. From investment advice to insurance policies, the bank deals with almost every aspect of finance. Once known as a responsible lender, the banking group tarnished its reputation in a massive scandal a few years ago.
The group operates out of many banks and building societies in the UK. They have advisers in West Bromwich Building Society, Clydesdale Bank, and Yorkshire Bank. It was in these venues that this widespread misconduct took place. Between 2010 and 2012, the advisers mis-sold a great many schemes to clients. These schemes were not appropriate for each person, yet the advisers suggested them.
Reports and findings
The FCA report found that AXA staff had acted in a way that could have caused financial damage to their clients. As part of any process, but it getting short term loans or investing money, there should be an in-depth consultation stage. The only way in which an adviser can give people information about their options is to take a thorough look at the client's details. In this instance, the advisers failed to get the appropriate information from each customer. That meant that they did not have the proper details to be able to prescribe a certain financial scheme to customers.
The company mis-sold 37,000 products to their clients. The advisers should have given people relevant information about the ISA schemes. Each consumer needed to know how the scheme would impact their finances. They also had a right to information about the charges on their account. The advisers failed to supply any of this information when they consulted with clients. That meant that they were risking the financial security of each person with which they dealt.
Staff incentives
It later emerged that the AXA staff got certain incentives for selling these products to clients. Individual advisers got up to £13,000 a year by way of commission. These payments were only on specific products, which is why so many advisers pushed certain schemes. Many of the sales that the advisers made won them a high level of commission. In 2011, over 80% of AXA sales deserved a commission payment from the company. The evidence would suggest that the advisers could make a lot of money on particular schemes and products.
Personal accountability
The culpability for the mis-selling of products falls on the AXA group. Through a series of incentives, the company used their clients. Many of the customers who lose out as a result of this incident were elderly and retired. Some experts believe that the advisers manipulated consumers who were not financially savvy. In doing so, they failed in their duty. They did not help customers get the best possible advice and support.
Further action
In September 2013, the FCA choose to fine AXA. The amount came to £1.8 million. AXA agreed to contact their previous clients in an attempt to rectify the situation. The incentive scheme that the company was using encouraged people to mislead clients. The company also agreed to allow an independent third party to oversee their processes. That way, the other party can make sure that there is no foul play in the sector. The regulators have tight restrictions on cases like this one, which help to protect consumers.