Wealthy clients tend to use insurance brokers to help them with their investments and monetary issues. These brokers should serve their clients to the highest of their ability to ensure that they make the most of their money. Whether they need short term loans or investment advice, it is the responsibility of the broker to ensure that they get it all. Unfortunately, there are instances where brokers seek to mislead clients and, essentially, manipulate them. It is due to these regrettable cases that we need to have a strict level of regulation in the UK.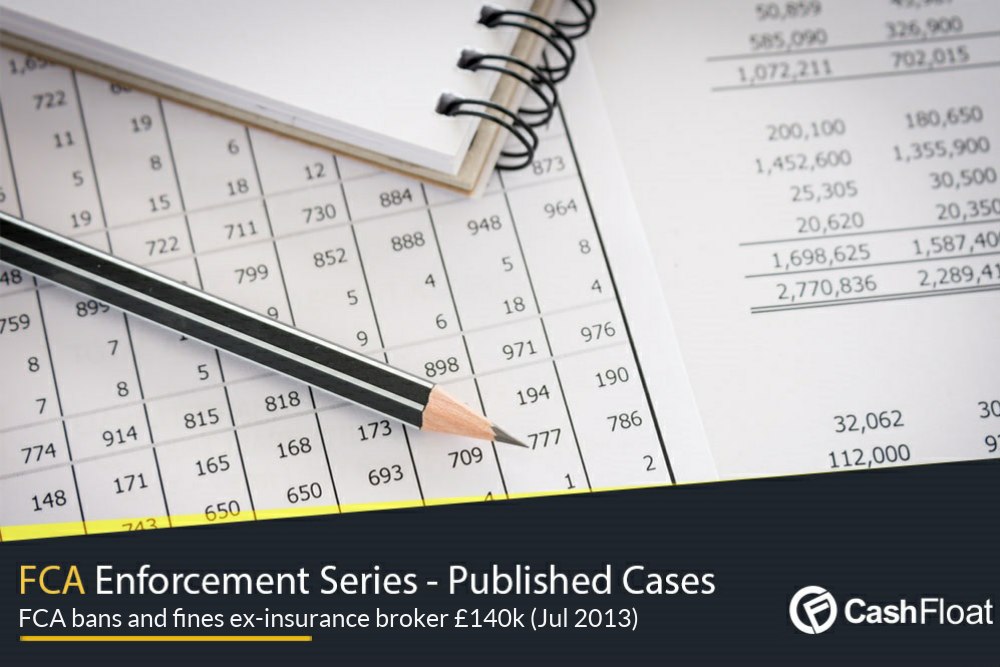 Without the regulations, it is impossible to ensure that brokers act the way a responsible lender should. These rules are in place so that the authorities can intervene when they need to do so. That way, they can seek justice for clients who feel that they have not got the right level of attention. The regulatory bodies do everything they can to make sure that these brokers get the penalties they deserve.
The Financial Conduct Authority (FCA) acts as a watchdog in the UK. They have the power to ensure that people get affordable cash information, without having to worry about it. Clients in a high wealth bracket need to have a level of protection. It is simple, in some cases, for a piece of false advice to lose them money. In the past, the regulator has fined both businesses and individuals. These penalties are a way to ensure that people keep their business practices above board. Usually, the company has to launch a full investigation into the practices of a party before they take action. From there, they identify cases of misconduct and bring justice to any consumers who lost out as a result of it.
Over the past decade, there have been many cases of misconduct within the insurance sector. Sadly, this fact means that there have been hundreds of clients who have lost money as a result of insecure investments. Working on the advice of brokers, clients make investments so that they can boost their finances. Sometimes companies masquerade as an affordable lender, when they are being less than honest. Problems arise, though, when the brokers are not as sincere as they ought to be. That in itself can cause major issues within the sector. In particular, it means that some people seek compensation for the money that they have bled during the process.
The point is that people should have access to safe advice whenever they need it. If a broker gives people ill-informed advice, and they act on it, they stand to lose a whole load of money. Clients deserve to have affordable cash investments, and yet this is something that seems to be out of reach for many. That means that hundreds of people lose money through no fault of theirs. There is an ever-soaring amount of complaints from victims of these instances. It is the duty of the regulators to investigate each of these complaints as quickly as possible.
In recent years, there have been cases of serious misconduct within the financial sector. The Cashfloat compliance unit continue to study infamous cases of misconduct in the UK uncovered by the FCA. We then implement the lessons learnt into our own business ethic. One of the most high-profile cases in the last five years has to be that of the insurance broker, Paul Cable. The advisor continually broke the regulations of the FCA, despite warnings and even bans.
Case study: Insurance broker, Paul Cable
As the director of Media and Entertainment Insurance Service (M&E), Paul Cable had many duties. He held a respectable position in the financial community, and so dealt with a great many wealthy clients. In fact, his roster was so impressive that he was able to dictate financial situations to his clients. Throughout the course of his career, his actions lead clients to make a serious of bad choices. The FCA officials claimed that he was "repeatedly dishonest" when dealing with them.
In 2010, the broker made an attempt to overcharge one of his clients by £89,000. At the time, he argued that this was a one-off incident. Despite his claims, the facts show that Cable has made a series of attempts to withhold premiums. He has also tried to overcharge a large number of his clients, who had put their trust in his advice.
FCA ban and previous findings
The FCA's predecessor, the FSA, had already issued a ban for Cable. In October 2010, the regulators had banned him from acting as an authority for at least two years. The ban meant that he could not take on particular roles in the financial sector during the period. According to their evidence, Cable had misled a particular client. He had claimed that he had arranged an insurance policy on behalf of his client. In reality, no such policy existed. When this evidence came to light, it was clear that his actions had jeopardised the finances of many of his customers.
Due to a new FCA investigation, though, the FCA decided that the broker needed a higher level of punishment. In 2012, the FCA officials released a warning to Cable's clients. In the warning, they stated that his customers should check whether their current policies were valid or not. At the time, the regulators had reason to believe that the policies were not valid, and so clients were wasting their finances. As a result of his actions, many people invested in policies that were not safe and, in some cases, non-existent.
Further action
Since the original ban was for a period of two years, the FCA decided to extend this penalty. In 2013, the regulators issued a permanent ban for Cable, meaning that he will never be able to return to his previous position. It is vital that the regulators uphold a level of decency when it comes to issues such as this one. It was obvious that Cable acted out of complete disrespect for his clients, who were trusting him with their money. The latest ruling shows that the regulatory bodies will take severe action in these cases. That means that they will not tolerate an individual breaking the rules.