As the Financial Conduct Authority (FCA) continues its quest to iron out the performance of the financial services industry, it uncovers deeds that seem to undermine the market's credibility. Some can be traced back to an entire organisation, but others can be attributed to individual executives.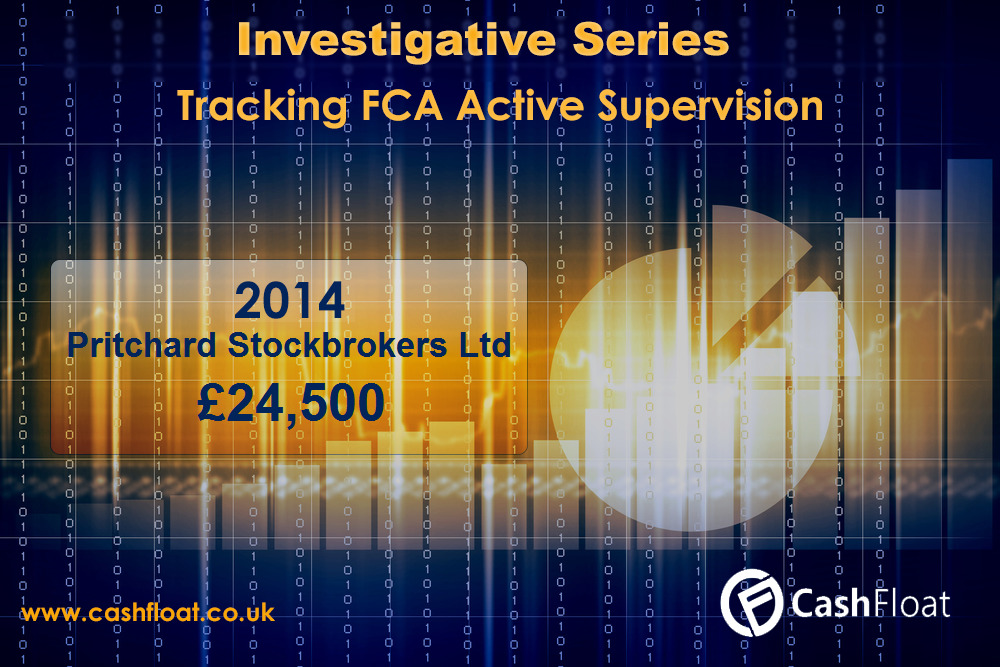 One example was the reckless attitude of two directors of a stockbroking and wealth management firm towards clients' money. In October 2014, the UK financial watchdog fined Managing Director David Gillespie and Finance Director David Welsby for their failure to ensure the protection of money entrusted by customers to Pritchard Stockbrokers Limited.
The FCA also cited that Pritchard committed specific breaches of the regulator's rules on client money (CASS). Aside from being penalised, Gillespie and Welsby were also banned from working in the industry. Their respective fines amounted to £10,500 and £14,000, already reduced and discounted as both succeeded in proving that they were undergoing "serious financial hardship".
The recklessness committed by Pritchard, Gillespie, and Welsby involved an offshore facility that was included as a client money resource during the reconciliation of an amount of client money. The FCA enumerated the consequences of their failings, and we quote:
client money was wrongly used to pay business expenses;
Pritchard failed routinely to pay sufficient funds into its client bank account to cover shortfalls in client money;
Pritchard placed reliance upon the offshore facility as a client money resource despite the fact that such a facility was not permitted to be included; and
the FCA was not informed when a shortfall in client money occurred.
These must be exposed in order that other players may also be aware of the impact they can have to the end consumers.
Tracey McDermott, director of the enforcement and financial crime division, stressed that "Ensuring that client money is properly protected is a basic, but fundamental, regulatory requirement."
McDermott added: "Gillespies and Welsby's conduct fell far short of our standards. Their recklessness contributed to a shortfall of £3 million of client money and resulted in significant consumer detriment."
Failure to protect other people's money is market abuse
FCA has been following in the footstep of its predecessor, the Financial Services Authority (FSA), when it comes to watching out for and exposing market abuse. Market abuse can come in many forms, but their effects are far more concentrated on the assets and money of other people, who are their customers.
Participants in the market must understand this not only as a mandate but also as a duty to the business they are involved in. It is a duty they must work to fulfil from their heart. It is, of course, the objective of any business to make profits, but they must not do so at the expense of other people, especially their customers, the most important stakeholder of all. As a whole, this collective understanding and action translate to a society that is capable of empathy.
Disregard for what others entrusted Pritchard was seen as reckless because it translated to having disregarded the essence of human-to-human transactions and trust.
Creating a culture that makes market abuse impossible
"Each time market abuse takes place that is a result of the conduct of an individual or a group of individuals. But what makes it possible is the culture: the culture of the firm, of the industry and of the regulatory environment," explained Jamie Syminton, head of wholesale enforcement of the FSA, years ago.
That provides the basis for the fines and restrictions that the FCA imposes on individuals as well as firms. In that case, all players should also work together to achieve a common goal: make market abuse impossible to materialise in organisations.
And the current regulator believes that this can be done by addressing what could be the core of the problem: the culture of an organisation.
McDermott said in a speech last year that changing the culture may take time, but it can be done if top officials invest properly into doing it. Meaning, they have to be able to effectively and efficiently pass it on to the employees, from middle management to the bottom rank-and-file. This will then be translated to improved customer service.
Institutionalising customer service
FCA Chief Executive Martin Wheatley once painted the picture of the responsibilities that the financial services firms have in their hands, by contrasting them to supermarkets.
Wheatley said: "Despite what I've heard some people say, banks and financial services are not like supermarkets. They're not selling obviously over-ripe fruit and veg, prawn sandwiches past their sell by date, or iffy lasagnes… Items that customers can easily understand are poor investments. They're advising on expensive, complex, potentially life-altering products that reach maturity in five, ten or 15 years' time. Often long after the first contact between adviser and consumer."
Further, Wheatley said that customer service must be institutionalised. Meaning, it should be ingrained deep within the company's soul that even the likes of Pritchard would be wont to consider their actions through the impact lens.
Linking this mind set to the idea of preventing market abuse, Syminton had this to say:
"But the front line in the battle against market abuse is the industry itself. We have expectations on firms and individuals, clearly set out, to take action that will prevent market abuse and help to police it."
"We hope that market practitioners will do so voluntarily," Syminton added, "because it is in the wider best interests of all market participants that market abuse is minimised."
The FCA continues the job that the FSA began, and still works on improving. But it calls on the participation of all the players. Letting Syminton's words echo, everyone must take up the cudgels and fight to be free from the undermining effects of market abuse. The industry can start by eliminating such failings as Pritchard's. The regulator will continue to uphold the firms to the highest standards:
"But where we see firms or individuals failing in breach of their duties to prevent or police market abuse, then we will not be afraid to take action against them also."