Standard Bank
More than a year ago, the Financial Conduct Authority (FCA) fined the UK arm of a South African lending group for breaching a regulation regarding anti-money laundering (AML). It was the first charge made by the watchdog against a commercial bank.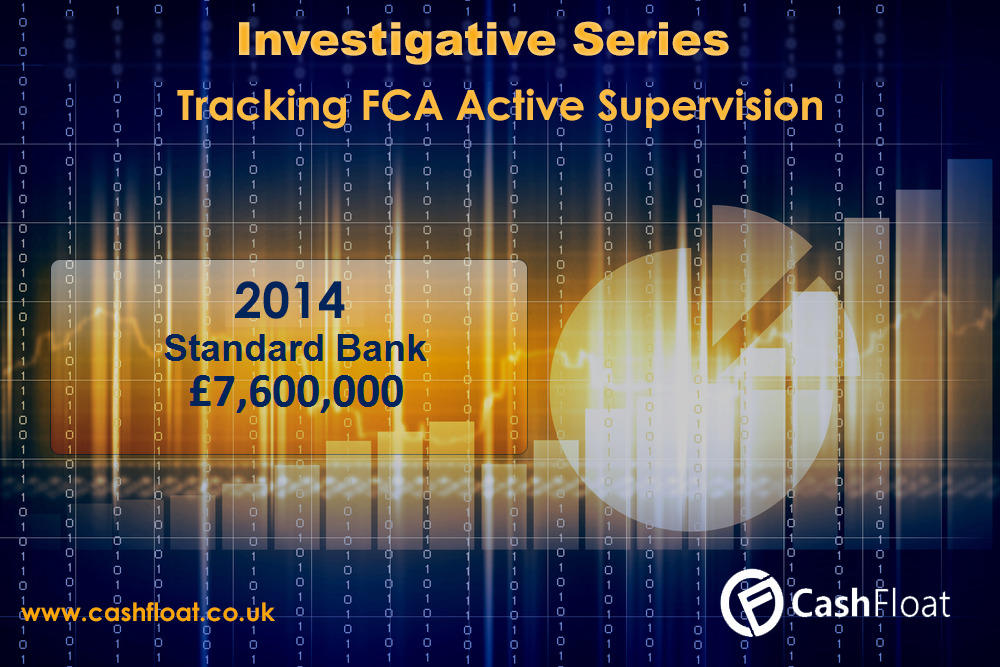 According to a Financial Times report, a notice dated January 23, 2014 said that FCA fined Standard Bank, of the larger Standard Bank Group, £7.6 million due to lax anti-money laundering controls.
Corporate clients linked to high risk individuals, such as politically exposed persons (PEPs) must undergo enhanced due diligence (EDD) before doing business with a commercial bank. But Standard Bank had imposed its AML policies inadequately on such customers.
Such failures were committed for almost four years, between December 15, 2007 and July 20, 2011. Out of its 5,339 corporate customers during said years, 282 or 5% were involved with PEPs.
The regulator puts those belonging to this category at a higher risk to be entangled in the financial misconduct. To comply, commercial banks must enforce strict checks to prevent money-related crimes from penetrating their system.
Since the new penalty regime for AML cases only affects breaches done beginning March 6, 2010, the fine was expected to be huge. Yet, Standard Bank still cinched a 30 per cent discount because of it settled the issue promptly with FCA. It was to pay £10.9 million initially. It also said that its bottom line was not upset by the settlement. However, a better response to AML regulations would have been not bypassing them.
This case reinforces the need for minding the gaps in due diligence and monitoring riskier clients consistently. Standard Bank got away for several years, working around its responsibilities as a front-liner in keeping the fight against money laundering.
Front-liners fighting financial crimes
Tracey McDermott, director of enforcement and financial crime said, "If [banks] accept business from high-risk customers they must have effective systems, controls, and practices in place to manage that risk."
Banks have to maintain their integrity as financial channels. If they turn lenient in scrutinising companies related to PEPs and other high risk groups, then they can be unwitting protectors of dirty money — resulting from crimes such as bribery and corruption.
Transactions made with them may also be tarnished by the lack of airtight AML policies, or weakness in their implementation. These financial institutions performing commercial business activities should learn the lessons of Standard Bank.
Changing mindsets
In a speech given by Philip Robinson, Financial Crime Sector Leader of the Financial Services Authority (FSA), in 2004, he said that "fighting financial crime makes a real difference to reducing social evils and human misery."
Robinson noted that some firms only set AML policies in place because they were required to do so, not because they were backing up the cause completely. Instead of asking what the law and regulation can do for them, he urged them to think about the reasons behind lodging controls over money laundering, eventually asking what they can do for the financial system to be better and safe from criminals and terrorists.
if they succeed, he added, the regulations would halt wrongdoers from their tracks. This was because it would be easier to find and punish them. Basically, it would be relieving the government and the court while frustrating the plans of financial criminals not only for bribery, corruption, fraud, and tax evasion, for example, but also for social misconduct such as using the money to peddle drugs and people.
One nation, one aim
Corporations also have this duty to society, as much as it is of banks, the government, and the watchdogs. Together, all stakeholders from the public and private sectors must work hand in hand to prevent money laundering.
This should be the common goal of the United Kingdom as a whole. Whether it is collective or individual, there must be an effort to understand the reasons behind strong enforcement of AML policies across sectors.
Banks must also take heed as FCA will not back down in catching those who are weakening their controls over this matter.
One essential step that Robinson shared in his 2004 speech comprised comparing notes and analysis, trading of knowledge, and upping the ante regarding research.
It was a way to increase comprehension of what can prevent fraudsters, tax evaders, corrupt officials, and the like from getting down the dirty path.
Strengthening partnership by acting together and giving each other proper assessment of respective monitoring policies were also mentioned.
It was over a decade ago when Robinson made that speech, but the principles and insights ring true today. With the fairly recent event that happened with Standard Bank, it is evident that financial supervision will continue to strictly watch out for the application of players' policies.
Banks must not hold anyone above law and regulation, especially high-profile clients connected to high-profile personalities. Businesses must likewise bear the same weight of accountability.
In the end, the Standard Bank incident proves that no one can be above law and regulation. and to maintain a just and honest society, the private financial sector should be willing to take the high road. Integrity must be maintained.
A win-win situation
The learning never stops. Strategies can be changed over time in accordance with the modifications brought about by postmodern tools and systems. Risks need to be identified. Policies need to be updated periodically and religiously. People need to be educated. Generic money laundering risks must be addressed. Much needs to be done. Everyone must take part.
This collective action will help protect groups and individuals alike, and yet individual action will also leave a mark no matter how small it is. Every stakeholder is also expected to rise up to their role in the process. Development and progress are achieved through teamwork. The FCA already took initiative in leading the way towards integrity. Still, many others should follow.
All actions and decisions will boil down to this. At the end of the day, every stakeholder in the UK must arrive at a win-win scenario.
Kelly Richards is the founder of the Cashfloat blog and has been working tirelessly to produce interesting and informative articles for UK consumers since the blog's creation. Kelly's passion is travelling. She loves her job because she can do it from anywhere in the world! Whether inspiration hits her while sitting on the balcony of a French B&B, or whether she is struck with an idea in a roadside cafe in Moscow, she will always make sure that the idea comes to fruition. Kelly's insights come from her knowledge gained while completing her degree in Economics and Finance as well as from the people she meets around the world. Her motto is: Everyone you meet has something valuable to teach you, so meet as many people as you can!