Whether they are B2B or B2C corporations, all financial services have to adhere to the regulator's rules. As it stands, there are two main regulatory services here in the UK. The FCA and PRA are the two prominent services that govern the financial sector in this country. Every affordable lender and trader has to make sure that they take not of the guidelines. This particular set of rules helps to make sure that each organisation is legit. Without these rules, there would be chaos in the sector, which is why they are so important.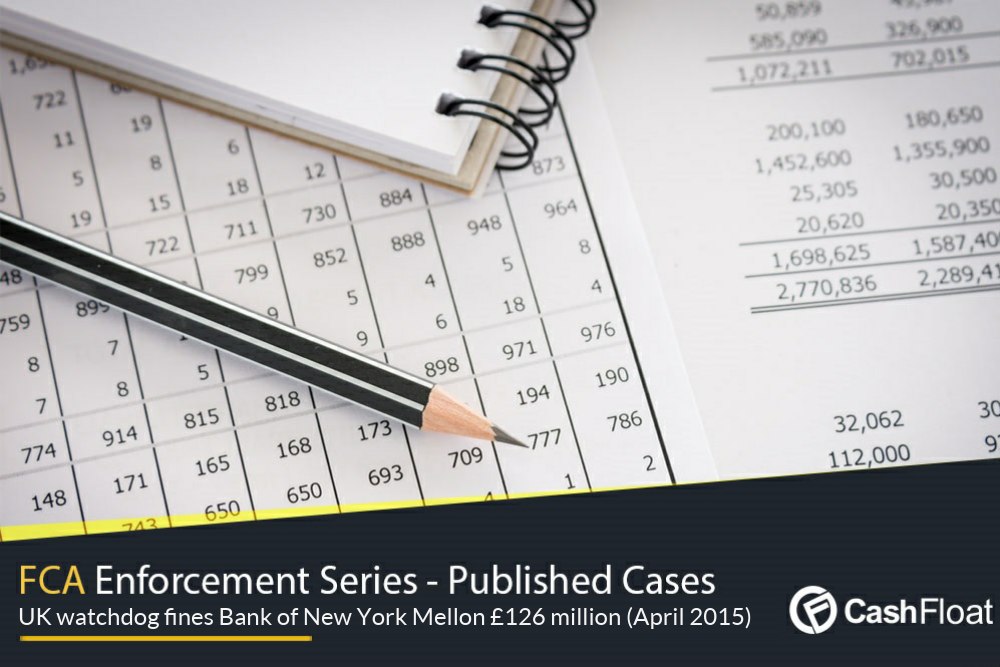 The fundamental principles of any responsible lender should be to follow the guidance of the FCA and PRA. These bodies issue regulations so that each bank or trading service understands what to do. While it makes sense to keep some things private, there has to be a level of transparency between these companies. After all, it is the regulator's job to make sure that everything is as clear as possible.
The two regulatory bodies have a duty to keep a high level of ethical practices in the financial world. They have the right to intervene when there is an issue with any of the main businesses in the world. If they believe that there has been some misconduct, they can fine the business officials accordingly. Much of the time, they issue fines after a full inquiry into each incident. In extreme circumstances, they also have the power to ban an individual or company from working in the sector. That is to say that they can prevent someone from continuing in their chosen career for any given reason.
Western Circle is a lending institution providing short term loans in the UK under various trading names. As a company practicing the FCA's strict regulations, we continue to learn from past cases of misconduct in the UK. In April, it became clear that some banking groups don't always follow these regulations. The Bank of New York Mellon case was one of serious misconduct, which could have meant that many customers lost a whole lot of money. If the officials had taken proper measures to protect their client's finances, it would have been fine. Any responsible lender knows that it is crucial that they look after their customers' needs at all time. Clients put faith in these services. They believe that the banks will do everything they can to ensure the ultimate safety of their finances. Unfortunately, that is not always the case. In this instance, the officials at the corporation were callous when dealing with client's money. Their actions could have had serious consequences for each of their loyal customers.
Bank of New York Mellon
The Bank of New York Mellon is a massive corporation dealing in the financial sector. This business offers short term loans, advice and payday loans and is one of the most prominent of our time. The company now employs 51400 people around the world. That is to say that they are anything but a small business. The corporation arose as part of a mutual project between the Bank of New York and Mellon. In 2006, these two companies came together to create this firm, which serves the western world.
The financial crisis
The financial crisis officially lasted from 2007-2010. During that time, there was a great deal of distrust in the financial world. Many banks and their customers suffered losses as a direct result of this problem. In 2008, the ultimate collapse of Lehman Brothers was a sign that there should be thorough checks in each organisation. At this point, it was clear that each bank had a duty to stick to the rules. The regulators issued some safe keeping rules to which all financial agencies should adhere. The primary aim was to ensure that each bank could still offer affordable cash with a level of safety. In particular, the Bank of New York Mellon deals with bonds, savings and investments. During the crisis, the officials should have taken the precautions to protect these assets.
Failure to keep customer money safe
The FCA stated that all banks should record safe custody assets at all times during this difficult period. This precaution was there to help organisations keep their client's money safe. While the economic climate was unstable, it was important that each company took as many measures as possible. The Bank of New York Mellon did not take the proper steps to make sure that all the accounts were secure. That meant that there was a possibility that each of their customers could have lost money. After the investigation, the regulator's results were conclusive.
The company claimed that they would launch a series of internal reviews and make some changes. They were also keen to state that none of their clients lost any finances as a consequence of their actions. While the misconduct was an oversight on their part, in this case, it did not lead to any issues for their customers.
Could the FCA have prevented this case?
During the financial issues of 2007-2010, the FCA had a duty to ensure that they protected individuals' cash. That is to say that they had to make sure that the organisations did all they could to keep their finances safe. Over the period, many customers lost money. In this case, none of the Bank of New York Mellon customers lost out. Despite this fact, the regulator could have imposed stricter rules than they did. The safe custody rules were clear, yet the bank failed to follow them.
FCA fines and penalties
The FCA called for a £126-million penalty fee. The original FCA fine would have been £180 million, but the bank decided to settle at an early stage. Their compliance won them a substantial reduction.
Conclusion
Whenever there is a financial crisis, it is crucial that companies do all they can to protect their client's assets. This instance of misconduct should be something of a rarity. The regulators did everything they could to avoid this issue. The bank willfully ignored the advice of the watchdogs and put their needs before those of the customers. It is apt that the FCA have issued such a massive penalty, given the severity of the error here. This penalty should send a message out to other banking groups around the world.