In the current economic climate, there is a need for all financial service providers to operate on a basis of compliance. They have to ensure that they are in a safe place to trade. Whether a company deals with insurance, investments or products, they have to operate on a stringent basis. This is the backbone of the financial sector. Should the primary compliance rules not be met, there can be a tremendous impact on consumer trust and the economy as a whole.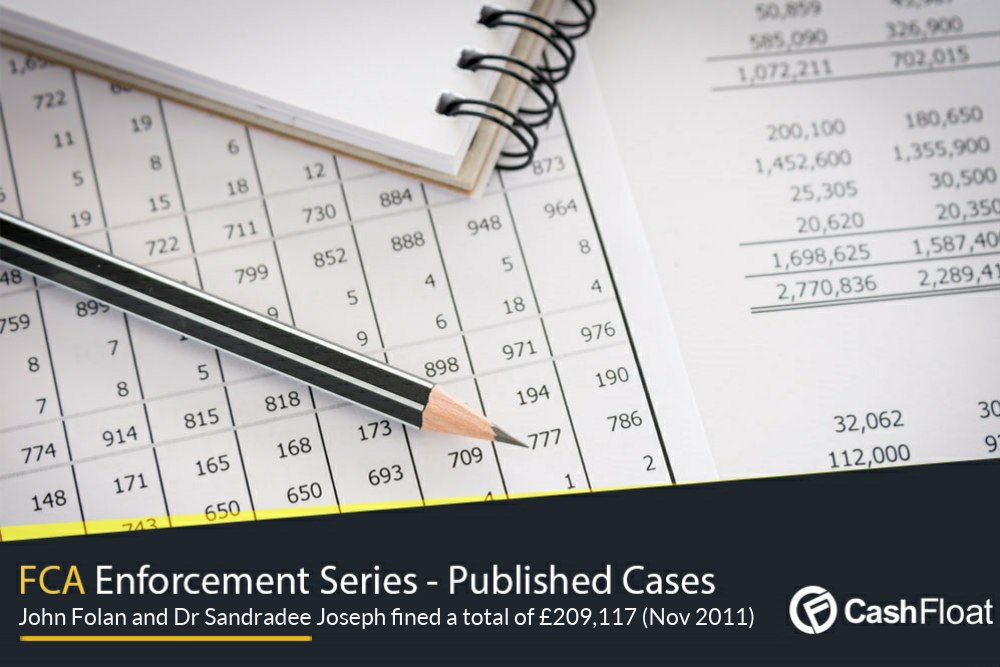 Of late, there have been a series of well-documented misconducts in the financial service world. This has lead to imposed fines, re-branding of the financial regulatory bodies and more guidance put in place for businesses to use. As such, this should mean that misconduct is eradicated within the industry. Sadly, this has not happened.
From larger banking corporations to smaller, independent companies, the guidelines are clear. Honesty and integrity should be at the forefront of financial operations. That way, consumers are in receipt of the right information. They can make financial decisions based on facts. But, in some cases, individuals have been flouting the principles of these regulations to ensure that their companies are profitable. By breaking these essential rules, the individuals involved can often find that they are safeguarding their own positions within these firms. This is something that should never occur. The FCA and the PRA are in place to eradicate and prevent these issues.
Of course, there are some individuals that "slip through the net" and operate on a less than honest and integral basis. As such, this can lead to a severe impact on the economy as a whole. But, it can also result in issues of consumer mistrust.
The Role of the FCA and the PRA
The role of the FCA and the PRA is to stamp out these misconducts. They provide advice and principles for companies to adhere to. Failure to do so can lead to bans and fines being imposed. However, these fines and bans can be given to individuals that have perpetrated acts of misconduct as well as the company that they work for. This can be viewed as a hard line approach. For many people in the financial arena, they are aware of the costs of misconduct and are keen to adhere to the rules.
Yet, there are some cases in which this has not been the case. In recent years, some individuals have been involved in misconduct within the financial services sector.
Two cases in question are that of Folan and Joseph. We will examine their case in more depth and look at what the FCA and PRA can do to ensure that these problems are more actively prevented in the future.
The Cases of John Folan and Dr Sandradee Joseph
November 2011 was a difficult time for both Folan and Joseph. During this period, the two individuals were found to be operating on a basis of dishonesty within their respective companies.
The case of John Folan highlights the problems with market fraud. As such, it was found that Folan was falsifying information to ensure that he was in financial gain from committing these actions. During the time that he was active, Folan was believed to have taken out over 54 applications for insurance. These were taken out in his wife and families names. This resulted in him being able to receive a commission from these sales. Profiteering from false and fraudulent information is something that the FSA are strongly opposed to.
However, this case does not end there. Mr Folan redirected all the information from these policies to his address. He forged signatures of his family and friends. But, he also destroyed the evidence and the paperwork that was sent out. As such, this means that there wasn't a clear audit of information that could be investigated. Keeping accurate and up to date records is a requirement of the FSA.
The case of Sandradee Joseph is not overly different to that of Folan. During this investigation, it was found that the compliance office had failed to adhere to the principles of the FSA's guidelines. Her role, as a compliance officer, was to ensure that the company was compliant with all aspects of the financial area. Yet, she failed to deliver on her role. As such, it was found that Joseph had been party to the concealing of company losses. This meant that the losses were not made public, and consumers were not able to make the right choices regarding their investment.
Joseph, it was found, lied on numerous accounts about the extent of the problem. Essentially, her role as compliance was null and void as she 'covered up' issues of trade offs within the organisation.
What the FSA Found
In the case of Folan, the FSA found that he had been committing a level of insurance fraud. This undermined the principles of the FSA as he was not operating on a basis of integrity. This resulted in a lifetime ban from working within financial services and as such, he was fined a total of £195,000 for his immoral actions.
In the case of Joseph, it seemed that her role of 'compliance' was anything but. The FSA concluded that she had failed to operate with integrity and honesty. This resulted in breaches occurring. Her failure to ensure that the company was in good standing meant that she had failed in her role. This abuse of her position resulted in a lifetime ban and a £14,000 fine.
Both Folan and Joseph were entitled to the 30% compliance discount that is awarded in the case of early settlement.
How Can the FCA and PRA Prevent These Actions From Happening?
The FCA, now reformed from the FSA, has to take more stringent action in preventing these instances from arising. As such, the FCA and the PRA should test and monitor people and their actions within an organisation. It may be wise for the FCA to introduce an 'FCA approved' testing system within the financial affairs companies. That way, people and their actions can be audited in a more robust way. If the FCA wants to deal with these problems in a more proactive manner, they should aim to work alongside companies. By doing this, they can ensure that data, auditing and breaches are not commonplace.