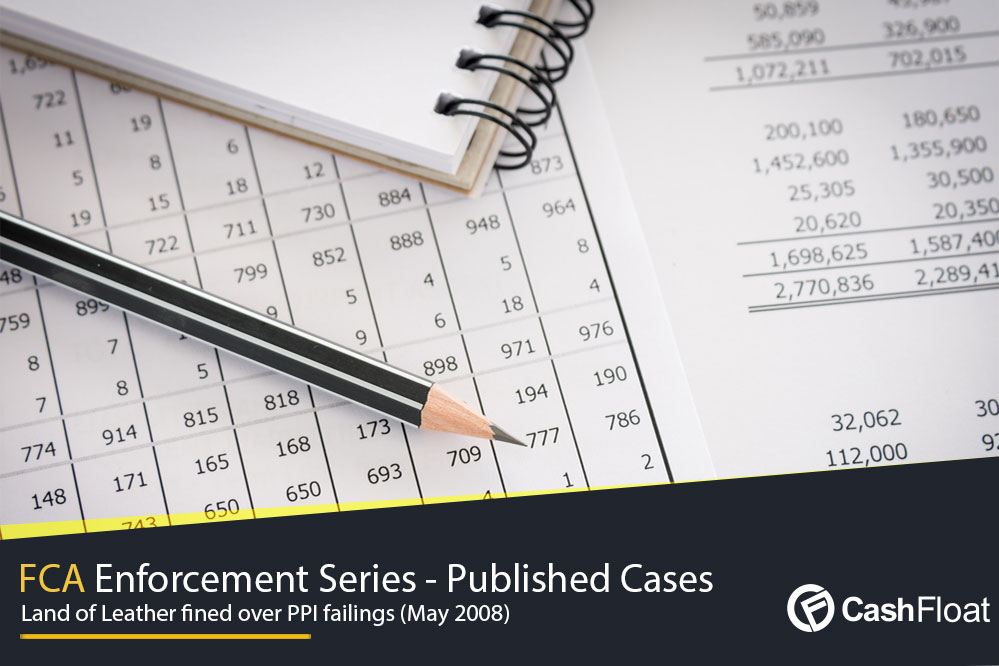 In the wake of a series of financial misconducts, Land of Leather was one company subject to intense scrutiny. Following the PPI scandal that ensued during the onset of 2004, there were many companies selling this kind of insurance product to consumers. But, it was deemed inefficient for the customer. As such, as the FSA fined companies for breaching consumer rights. Cashfloat, an online payday lender monitors FSA investigations
The Case of Land of Leather
In May 2008, Land of Leather was fined by watchdogs following an investigation into how it conducted its financial affairs. Land of Leather had mis-sold insurance policies to its customers and had put them at risk. The FSA fined the furniture giant for the total sum of £210,000. As such, it was deemed that Land of Leather had behaved irresponsibly.
Paul Briant, who was the chief executive at the time of the ruling, was held personally accountable for the actions of the company. He was fined £14,000 by the FSA. The FSA found that the company was allowing its sales team to sell this product with little training. By doing this, the company was found to be negligent in mis-selling this type of insurance policy that had little value to its customers. Furthermore, it was sold to consumers that were not ineligible for this policy.
Land of Leather and Paul Briant, were held accountable and fined for their actions. Due to the lack of sales training, employees of the furniture chain were not knowledgeable about the product. As such, it was being sold to customers who did not need this kind of protection. What is more, the furniture retailer failed to implement monitoring and controls within the company to ensure that customers got a fair deal on their PPI insurance. After all, insurance is not a one size fits all product. It has to be sold with consideration in mind.
According to recent figures, it was found that 58,000 customers were put at financial risk as a result of this PPI failing. In addition, it was found that Land of Leather had offered an unsuitable product to its clients. 90 stores, in total, were found to be selling an ineffective policy between May 2006 and February 2007.
Why Was Land of Leather Mis-Selling this Type of Policy?
PPI insurance was sold on the proviso that consumers would be protected against loans taken out for the furniture that they had purchased. As such, if the loan repayments could not be made, the borrower was thought to be protected against this eventuality. In the main, the PPI insurance policy was sold to 'safeguard' consumers against redundancy, illness and loss of earnings. But, this policy was sold to those who had taken out interest-free credit agreements.
PPI has often been sold to protect consumers. Usually, this is sought to protect against a loss of earnings. Loss of earnings can result for a large number of reasons. These reasons include sickness, accidents and redundancy. But, the case of Land of Leather proved shows how this type of policy can be mis-sold.
Land of Leather failed to implement the appropriate training for the selling of this insurance coverage. What's more, they failed to monitor how the product was sold and who it was sold to. As such, not everyone who purchased the policy was eligible to make a claim.
The FSA Findings
The FSA conducted its investigation into the company to see why this had taken place. They found that 8,200 customers incurred a premium for failing to repay their credit agreement. The FSA investigation ruled that there was no substantial evidence in place. The FSA advised that a lack of training had no financial impact on consumers.
However, the City watchdog investigated the case further. They found that the PPI policy had been mis-sold to consumers. As such, Land of Leather was forced to take action into how their PPI selling practices could have been improved. In light of this, customers of the PPI plan could claim their money back from the furniture retailer.
As the stance of Land of Leather was deemed as cooperative by the FSA, they reduced the overall fine by 20%. The FSA, at the time of the investigation, stated that companies must not be in a position to sell PPI. They stated that businesses should they not have adequate systems and procedures in place.
What Could the FSA Have Done to Prevent This?
The FSA, or now the FCA and PRA, could have taken a number of steps in dealing with this case in a more acceptable way. It seems as though the FSA did not consider the lack of training that Land of Leather could have implemented. As such, thousands of people were left short changed by the furniture company. As a responsible lender, Land of Leather should have had tighter controls on who they sold their financial products too.
The FSA at the time of the case could have prevented this issue from happening. By requesting financial companies to ensure that they have these policies and procedures for training in place, the PPI failure could have been avoided. As such, the responsibility for the rights of consumers lies with both the FSA and Land of Leather.
The FSA has been reactive in attempting to combat these issues. As such, they have failed to take into account proactive measures. Should the FSA investigated the case with more care, they could have prevented this occurrence from happening. As such, minimised, and small fines to large retailers could be increased. This should be done to safeguard the integrity of the financial services industry. Responsible lending and affordable lending should be at the heart of any large company. Land of Leather used loopholes within the FSA's guidelines to mis-sell this kind of insurance policy.
With such small fines handed to companies like Land of Leather, it's vital that the FCA and PRA have a more proactive stance to handling financial misconduct issues.
The financial regulatory body needs to ensure that all companies are held accountable for their actions. This is especially true when it involves lending and borrowing. Large scale companies should take action into ensuring that they are meeting the needs of the consumer, not the company. At the time of the investigation into the PPI failings of Land of Leather, the FSA was still in existence. Reformation of the FSA resulted in the dual approach of financial regulation. The reformed FCA and PRA can now ensure that they are taking pre-emptive action to safeguard consumers of financial products. Responsible lending is now an enormous part of the financial industry. In the case of Land of Leather, it's imperative that the FCA and PRA take the right proactive steps into reducing this risk.