Bank de risking is the term used by banks and the financial sector. It describes how banks are trying to make themselves less open to fraud and international money laundering. Read on in this article to find out more about bank de risking, and how it could affect you.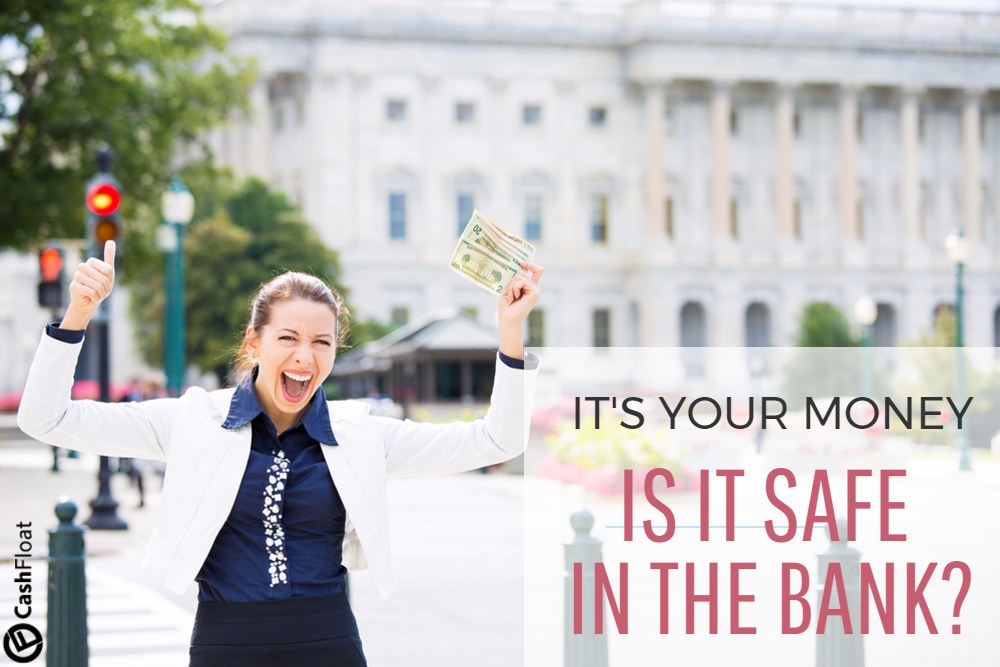 In the article below we shall be looking at:
What is bank de risking?
What is money laundering?
Why do governments worry about money laundering?
How can bank de risking affect you?
Which UK banks does it affect?
What is the FCA in the UK?
Why should I worry about bank de risking?
Story highlights
Deutsche Bank have received a fine of over £506 million
Estimates suggest that 600 – 1000 accounts are closed in the UK for de risking monthly.
Government expect regulations to have an impact of over £26 million per annum
17 Banks are going through questioning and investigations over a whopping amount of laundered money. Russian criminals linked to the Russian government and the KGB were responible. The amount approaches £600 million. The banks include major high-street banks such as HSBC, Royal Bank of Scotland RBS, Lloyds (owners of Bank of Scotland and Halifax Bank), Barclays and Coutts & Co along with others, based or having branches in the UK. This is just one recent example of how respected banks become embroiled in money laundering. In this article we look at the subject of bank de risking. We'll discuss how it is moving to limit bank exposure and how it can affect ordinary customers.
What is bank de risking?
Governments and financial sectors throughout the world are introducing bank de risking for two main reasons: Firstly to reduce the amount of illegal money laundering. The other purpose is to reinforce the stability of the big banks following the financial crash of 2008. In the UK, the FCA (Financial Conduct Authority) is responsible for overseeing the prudent operation of all banks in the UK. Since the financial crisis hit the world economy in 2008, then it is clear that the liberation of banking systems which had started in the 1980s had simply gone too far.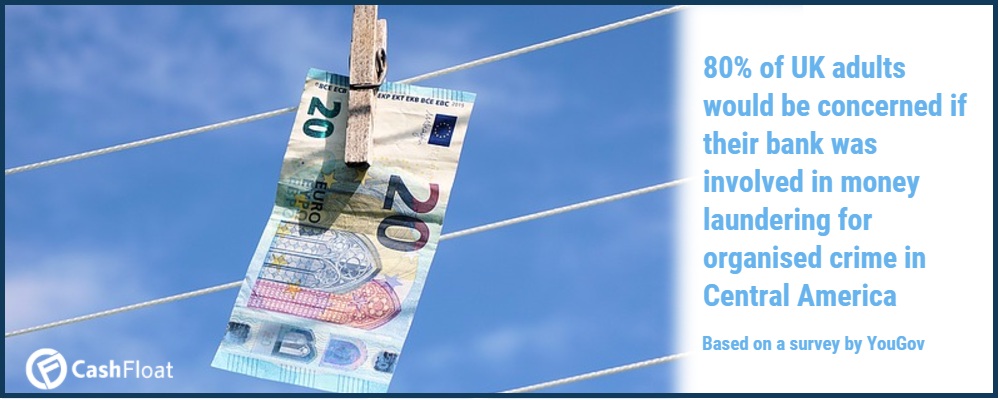 What is money laundering?
Money laundering is when illegally obtained, or "black" money is transmitted between bank accounts. It often happens across international borders. It takes place through a web of accounts and companies to make it "clean". Hence the term money laundering.
Apart from being illegal, then money laundering allows criminal gangs to convert risky illegally procured wealth into something more legitimate. For exmaple, money from illegal arms trading or drug running – is put into legitimate investments and properties. This is done by transferring illegal or "black" money opaquely through different bank accounts and businesses. Eventually, it appears to have had a legitimate source. It is then deposited in cash or securities to gain interest. Otherwise is used to pay for investments such as London property. They would pick one which is stable and has a good track record in appreciating in value.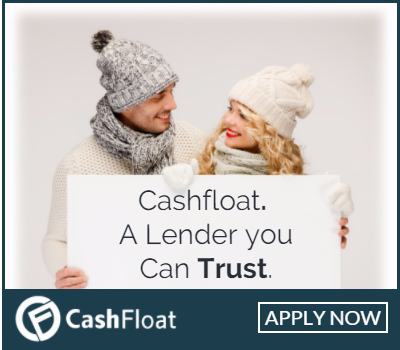 Governments are also constantly under pressure to raise taxes to cover the costs of public services. Black money is made operating outside the mainstream economy. Thus, it avoids paying taxes in the normal way. It is therefore a major headache for governments.
How can bank de risking affect you?
If you operate in a geographic area or have dealings with individuals in suspect countries or sectors of the market, then you may find your bank account closed. However, the effects of de risking and the battle against money laundering has had much more widespread effects on ordinary people too.
Simply trying to open a bank account in the UK now can be quite a task compared with years ago. Historically, then simple proof of your name and a small deposit of cash was all that you needed to open a bank account with a high street bank. Now the identity requirements are more precise. To open a UK bank account, then you must present one from each of the following two lists.
1. Proof of Identity (one of the following)
Valid valid UK or foreign passport, or national ID card – which must have the Machine Readable Zone
UK paper driving licence
UK or foreign photocard driving licence
Benefit entitlement letter UK (less than 12 months old)
UK Blue disabled driver pass
Student ID card
2. Proof of current UK address (one of the following).
Full UK paper driving licence (if not already used to verify identity).
A UK or foreign bank/credit card statement. (It must be less than three months old and not printed from online).
A UK mortgage statement (less than 12 months old – not printed from online).
Council Tax bill, payment book or exemption certificate (less than 12 months old).
Housing Association/Council tenancy agreement.
Council rent book/card (including a payment within the past 12 months).
Benefit letter/adjustment letter (less than 12 months old and addressed to you).
A letter or a bill from a utility company. (It must be less than three months old and confirm that you receive a service from the company – not be printed off the internet). Mobile phone bills are not accepted.
A TV Licence letter or Direct Debit schedule (less than 12 months old. The document needs to detail your name and address and confirm your TV Licence).
UCAS Letter (for student or graduate accounts only – less than 12 months old, showing the offer of a place at a university or higher education course in the current or next academic year).
The BBA (The British Banking association – the trade body representing the major banks) advise on the different types of bank account, a variety of services offered, and how to avoid fraud.
Which UK banks does this affect?
All banks operating in the UK, including the big high street names, smaller and start-up "challenger" banks and any foreign banks with branches operating in the UK are subject to regulation by the UK FCA. A recent record-breaking level of fines of Deutsche Bank of over £506 million for failing to prevent an estimated $10bn of money laundered from Russia. The reason the FCA imposed its largest ever fine of £163 million was that the Deutsche Bank had exposed the UK financial system to the risk of financial crime. The US authorities levied even larger fines bringing the total penalty to £506 million.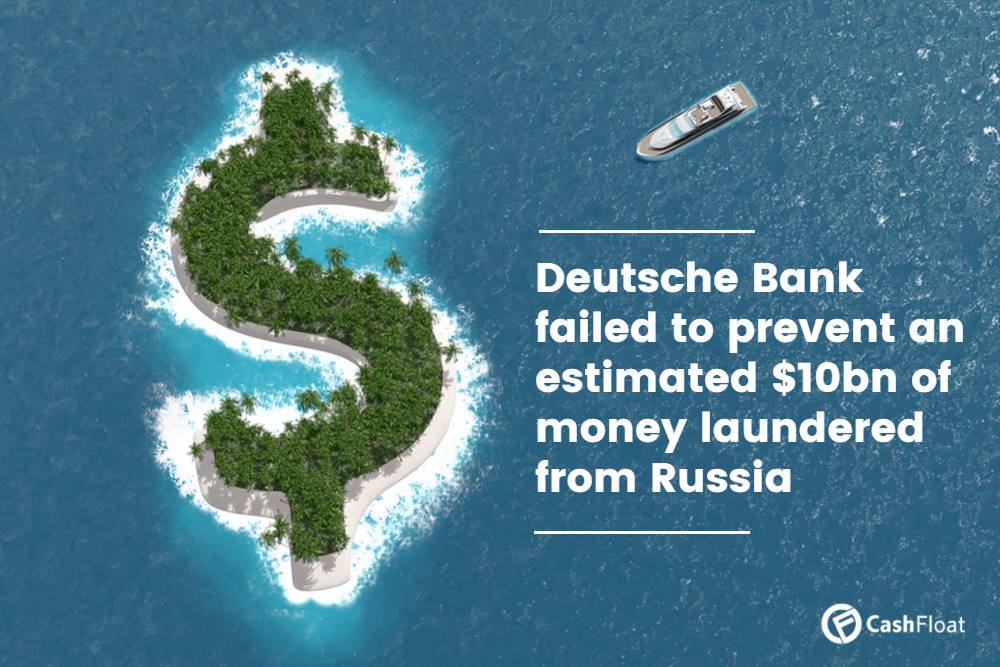 You may well be asking why does it matter to me if Germany's biggest bank receives a fine? Simply it does matter. All the major banks operate very closely together. They are transferring billions of pounds across international borders daily. The banks rely on trust in each other to maintain their credibility both with regulators and their personal or business customers. No British banks have yet received a direct fine for money laundering. However, they are all aware that the focus of the financial authorities is more acute than ever. UK banks have receivs fines many millions of pounds over mis-selling scandals; both at home, (PPI etc.) and abroad (mortgage bond mis-selling in the US). Every time a bank receives a fine, then it reduces their profits. It also reduces their ability to lend to customers. This is both personal and commercial.
How does de risking affect consumers?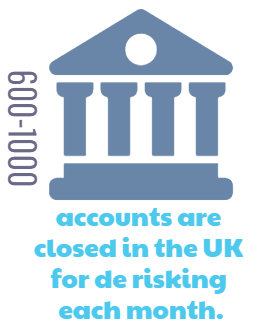 The operation of de risking by banks means they are closing accounts for personal customers and businesses. Estimates suggest that between 600 and 1000 accounts are closed in the UK for de risking each month. The reasons given for closing accounts vary. They may have activity associated with foreign markets. Or, banks which the UK based bank may consider too high a risk. Or, they may simply be dormant accounts which have not had any activity for the past year. Whichever the reason, then it creates great inconvenience for any account holders affected.
Bank de risking also affects the charity sector. Mostly, this is because the banks scramble to meet ever tighter banking control requirements. As a result they are becoming more cautious about being caught out in potentially illegal activities such as the movement of black money. Hence, being complicit in money laundering. Many charities are active in trying to provide aid in developing countries. These countries often have high levels of corruption. As a result, recently some charities have had their UK bank accounts closed.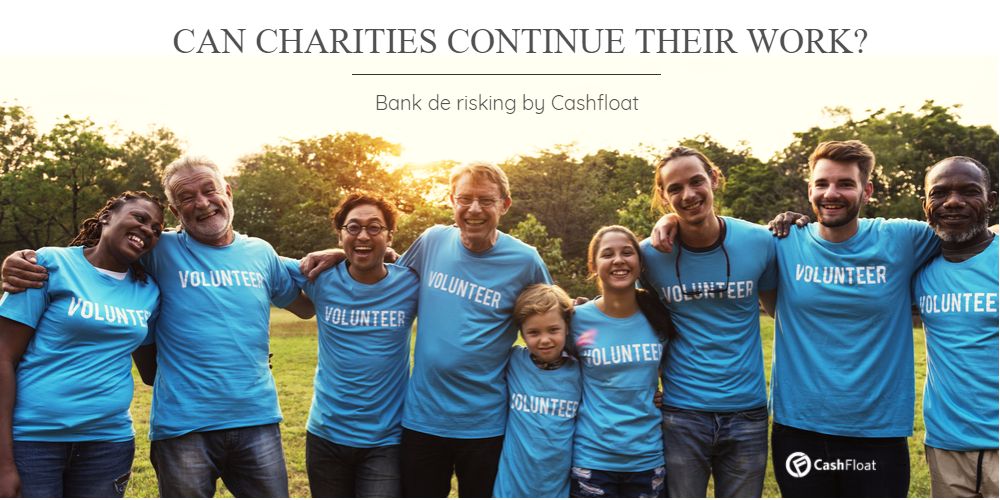 Often charities supporting aid work in foreign countries are caught out. These charities, many of which are relatively small, often struggle to raise enough money to finance the work they are trying to carry out. The UK government desire to avoid financing terrorism in areas of conflict such as the Middle-East. Here is one example of how charities providing humanitarian aid have been caught out by the crossfire of anti money laundering regulations being tightened in the UK. Charities are regulated by the quasi-governmental Charity commissioners in the UK. They have to meet strict criteria to benefit from tax benefits granted to charities and administered by Her Majesty's Customs and Excise (HMRC). Still, they are not immune to bank de risking.
Conflicting efforts in the government
It is ironic that the whole issue of bank de risking causing problems in the charity sector effectively puts different government departments against each other. The charities are often working under the guidance and support of the Department for International Development and the Foreign & Commonwealth Office. They work to bring about the eradication of poverty, hunger and corruption in developing nations. The actions of the Treasury and HMRC to tighten money laundering regulations can make life difficult for the charities tasked by the two former ministries with carrying out government commitments and policy. Providing development and aid becomes difficult when the same charities find their banking arrangements under threat from the latter ministries.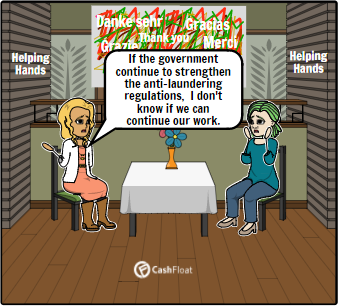 There have been reports of charities which have been established for many years, with a solid history of working successfully with their banks over the years being caught out by the new tighter regulations. Sometimes charities have had their accounts closed after completing new, more rigorous enquiries and declarations required by their bankers. This can happen even after thinking they have complied with all the requirements. There have been some reports, especially of smaller charities which rely on volunteers to keep their costs down, simply failing to keep up with the additional burden of paperwork and form-filling. Recently some charities have reported that they had been unaware of having a problem. Unexpectedly, their donors told them that their donations had been refused by a charity's bank.
The scandal involving the Co-operative bank
A further irony in the whole saga of bank de risking is the effect it has had on charity customers of the Co-operative Bank. This bank has historically traded as being an ethical bank. As a result, it attracted many charities as customers who felt its stated ethical standards matched their own. Unfortunately, this bank went through its own tragedy of mismanagement and scandal at senior management levels in recent years. These problems resulted in the Co-op Bank receiving more scrutiny from both regulators and the market.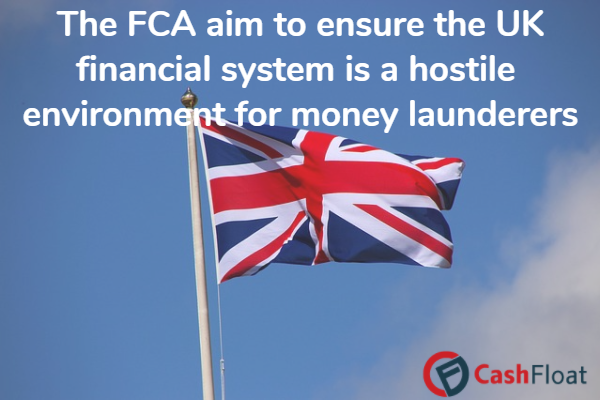 Coming close to collapse, its former owner, the Co-operative Society, had to reduce its holding in the bank to 20% as it had insufficient resources to fund the bank to recover from losses made by bad trading. The new owners of the Co-op Bank, which is not yet assured of a future as it is allegedly up for sale, have applied stricter criteria to their balance sheet and financial risks, including applying a tight de risking policy. This may have otherwise not been the case.
What is the FCA in the UK?
The FCA (Financial Conduct Authority) is in charge of the regulation and monitoring of all financial bodies in the UK. These include payday loan direct lenders, unsecured short term loan lenders and banks. It works in collaboration with other international organisations. These include reserve banks, the world Bank and the IMF (International Monetary Fund) to regulate banking.
A major focus of FCA work in recent years, at the behest of the government and EU authorities has been to clamp down on international money laundering. International money laundering has been a problem to governments, tax authorities and banks for many years. Historic attempts to police money laundering tended to focus on criminal gangs operating in the illegal arms trade or drug smuggling. However, a recent focus has become far more political. The FCA now requires banks to be far more careful in who they allow to have bank accounts. And, the banks need to be more prudent in their capital resources compared to their risks.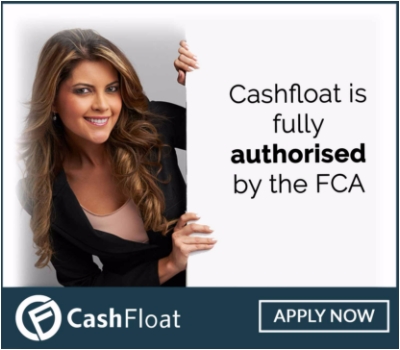 Money laundering regulations
The UK government has been consulting on a new anti money-laundering legislation. It must be introduced to meet EU and international obligations to improve protection against international money fraud. Estimates suggest that the tightening of regulations will have a negative impact of over £26 million per annum. This is despite a relatively minor tweaking of existing legislation, and the government's stated desire to minimise the negative effects upon legitimate banking and business. Any additional costs put onto the banks will result in them looking at ways to recover lost profits in other ways. This has the potential to affect fees and charges and the level of profit made on loans granted. It will also affect everyday customers of personal banking and business banking services.
The government, via the FCA, seeks to reduce the risks of money laundering. They hope to achieve this by identifying the most risky sectors of financial markets and geographical locations. They hope to revise regulations to make the banks pay closer attention to taking on risks. The UK Home Office estimated that in 2011 £10.5 billion was laundered money in the UK system for that year. The total estimated costs to UK society are £24 billion.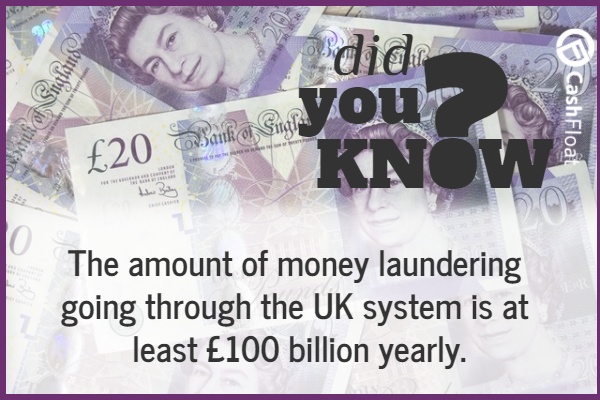 As well as organised crime, some economies are regarded as suspect. Corrupt politicians and businesspeople in less regulated nations often seek to launder their money and move it from their low income, and risky economies into more stable western economies. Just like legitimate investors, money launderers are looking for good investments. They are interested in both businesses and properties which they see as a stable place to keep their money with low risk, and the prospect of growth.
Which countries are introducing bank de risking?
Much of the focus of bank de risking has focussed on low-income countries with a reputation for corruption. However, it is by no means limited to Africa. During the crises in the eurozone in recent years, vast amounts of money were withdrawn from Greek banks. They were moved abroad – often to Swiss, German and UK banks before the capital controls were imposed in mid-2015.
I think money laundering is giving oxygen to crime. Enrique Pena Nieto
Click To Tweet
Another reason governments look to reduce the opportunities for money laundering, by getting banks to de risk, can be political. In 2014, sanctions were imposed on wealthy Russians, in political, military and commercial sectors, following the recent problems in Ukraine, including occupation of Crimea. Since then, western governments and financial authorities have focussed on transfers made from Russia, and bank accounts operated by Russians. Other nations under sanctions, such as North Korea, Cuba and Iran also attract increased attention from the authorities. So do countries with high corruption reputations.
The international organisation Transparency International investigates and reports on corruption and money laundering around the world. Transparency International reports that the UK government introduced new laws in April 2017. The purpose of these were to allow Unexplained Wealth Orders to enable the authorities to investigate unexplained big-money purchases of property or luxury goods. This applied to purchases made by individuals from suspect nations or anyone suspected of having irregular finances. Australia and the Republic of Ireland already have a similar legislation.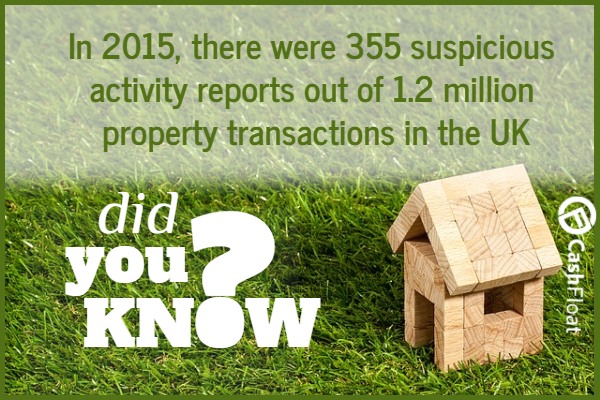 Money Laundering means tax avoidance
Apart from a desire to stamp out criminal activity and corruption, there is another sound reason for government efforts to attempt to reduce or eliminate the black, or illegal, economy. Whether it be a local tradesman working "for cash or the international oligarchy hiding corrupt or illegal earnings. The black economy have one thing in common. They do not contribute properly to the tax regime either in their home nations or in the country where they conduct illegal transactions. Governments are keen to tighten up on "loopholes" which have allowed wealthy individuals to avoid paying their due amount of taxes. As well as the de risking requirements placed on banks, there are intergovernmental negotiations being carried out. These are to try to encourage or force secretive tax haven jurisdictions to share banking and taxation information.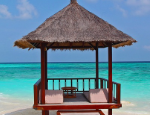 Tax haven definition
A country or independent area where taxes are levied at a low rate.
Not all nations move at the same speed, or with the same moral imperative about bank de risking and anti-money laundering or prevention of tax avoidance. This is because some nations and jurisdictions have made a good living through their provision of banking secrecy and tax-haven status. Not all governments agree on which countries operate tax havens, nor how to deal with them. However what most major economies and the OECD do agree on is that a reduction in tax havens and banking secrecy will be good for most economies and the reduction of tax avoidance and corruption.
The stated purpose of UK government anti-money laundering regulations is to make the financial environment in the UK hostile for illicit use, while trying to minimise the negative effects on legitimate businesses (and individuals).
There is a further consequence of tighter regulations in the banking sector and bank de risking. That is that some customers will find borrowing from their bank becomes more difficult or impossible. Possibly, this may be because of a bad record in repaying previous loans which has led to a poor credit rating. As the banks look to lower their risk, even long-standing customers who do not meet their stricter criteria may find access to instant decision short term loans, credit cards and overdrafts may be locked out of these facilities. This can be financially hazardous for some bank customers as they will seek out alternative sources of finance such as payday loans. This can make any financial problems they have much worse as payday loan companies and other private sources of loans often charge much higher rates of interest than the banks.