Whenever a customer buys something or borrows from a responsible lender, they might need to buy insurance too. We all know that it can be tricky to navigate the complex areas of insurance policies. Most of us would hope that we get all the proper information we need from the affordable lender with which we are dealing. It's hard to know what each policy means. Even when you read the small print, it would appear that some things are not as clear as they could be.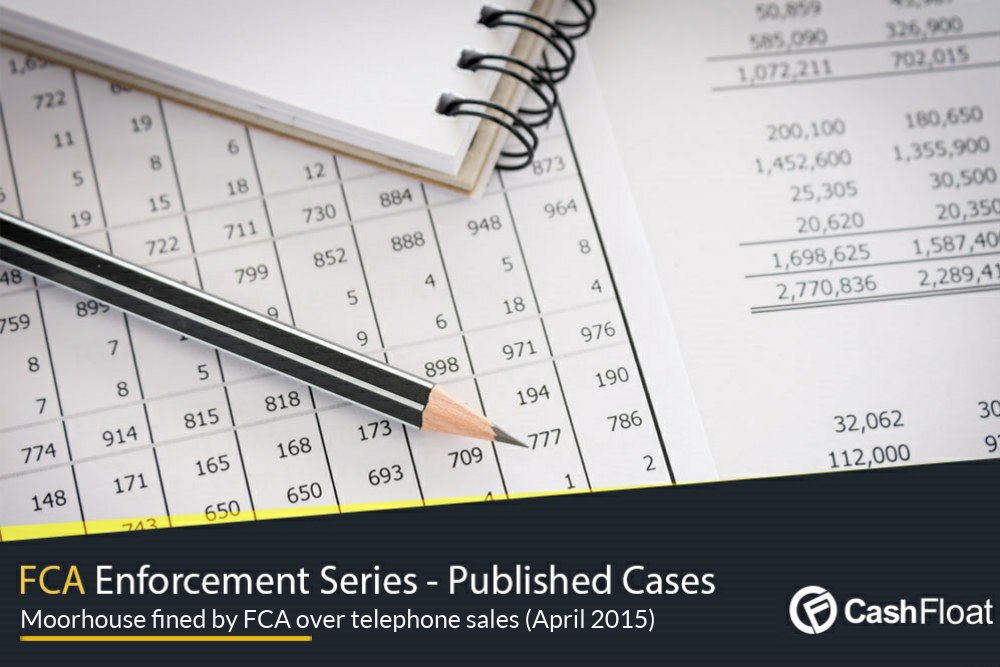 The Moorhouse Scandal
You might remember that there have been loads of cases of mis-sold insurance policy. In the past, there have been plenty of PPI claims and the like, which remind us that sometimes companies sell us things that we don't need. Whether we are getting short term loans or car insurance, we need to know what the policy will and will not cover. It is that simple. When a company willfully withholds the information we need, it can be tricky. It is hard for a customer to make a proper decision without all the details about what they are buying.
A recent scandal involving the Moorhouse group showed that there are still many cases of mis-sold policies. Across the UK, there are many companies, both large and small, that sell various policies to their customers. The sales process is touch, but it has to be fair. Each salesperson should let the client know all they need to about the insurance. It should not be the client's duty to ask about the policy in-depth – the salesman should tell them all they need to know.
The Cashfloat compliance unit continue to study infamous cases of misconduct in the UK uncovered by the FCA. We then implement the lessons learnt into our own business ethic.
We will now take a look at the Moorhouse group scandal that took place in 2012 and came to light earlier this year. This case is symbolic of all that is wrong with the insurance sector here in Britain. There must be tight regulations in place to prevent such matters from happening in the future. Each customer deserves total honestly when they deal with an agency.
Moorhouse Group Limited
The Moorhouse Group Limited are an SME that sell insurance policies around the country. They deal in mainly B2B sales, concentrating on small enterprises in this country. Among their many policies, this company also sells insurance to a great many vehicle companies. As you might imagine, companies with fleets of cars need to make sure that they protect them in any way they can. After all, it is important that each vehicle is safe on the road. If there is an accident or a breakdown, the company need to deal with it as quickly as they can. Often this issue means that they have to use an insurer to help them cover the cost of the breakdown. The Moorhouse Group Limited have a team of salespeople who deal with this sector of the business. These staff members have a duty to make sure that they are as direct as possible when it comes to their selling strategies.
Wrong information
Whether a person wants to get payday loans or affordable cash, they have a right to know about the policy before they buy it. It is crucial that each person does all they can to make sure they give the right information to each client with which they deal. In some cases, that means that they need to give people details without them asking for them.
In this case, the salespeople withheld certain details from their clients. While they claimed to offer affordable cash policies, it was unclear if the policyholders could claim in the event of a problem. The issue here was that salespeople failed to tell people about clauses in their vehicle add-on products.
Exclusions and clauses
The add-on insurance policies were not as reasonable as they might have seemed to certain clients. For example, one clause prevented coverage for individual breakdowns. If the client could have stopped the breakdown from happening by servicing the vehicle, the policy would not cover it. That is to say that if the insurance group thought that the policyholder was, for some reason, at fault, they did not have to pay out at all. There was another clause that meant that the insurer would only pay out for damage exceeding a particular limit. These exclusions and clauses meant that it was hard for a client to make a claim when they needed to the most. Without this vital information, it would be impossible for a customer to make an informed decision.
It is a major failing on the part of Moorhouse that they let their salespeople mislead clients in such an obvious way. In withholding information from people, the sales team made sure that clients bought a policy that was not right for them.
Could the FCA have prevented this case?
There have been some severe cases of mis-sold policies in recent years, which is why the FCA must be tough in their actions. Companies that break or bend the rules must face the consequences of their actions. In this case, the FCA issued a fine to the organisation. Whether they could have prevented the case or not is unclear. If one of the clients reported the case to them at an early date, they should have launched an investigation. Since loads of cases like this one have made the new recently, there are sure to be harsh penalties for rule-breakers.
FCA Fines
The FCA issued a fine to the Moorhouse Group Limited. The total cost of the penalty was £227,670. The company helped the regulator with the investigation at an early stage. That meant that they qualified for a stage one discount of 30%. The amount the insurance group had to pay in the end came to £159,300. The FCA also said that the group has to compensate any customers who bought the insurance under misguidance. Clients who dealt with Moorhouse in 2012 should contact the company to see what level of compensation they deserve.
Conclusion
This case is not too dissimilar to many others we have seen of late. For a long time, there were few restrictions on people selling insurance policies. Now, it is clear that there should be tight regulations on each insurance company. While this case was just a small one, it affected many clients across the country.