An estimated 10 million Britons suffering from a hearing and speech impediment. Here, we will show you how to apply for payday loans with hearing difficulties.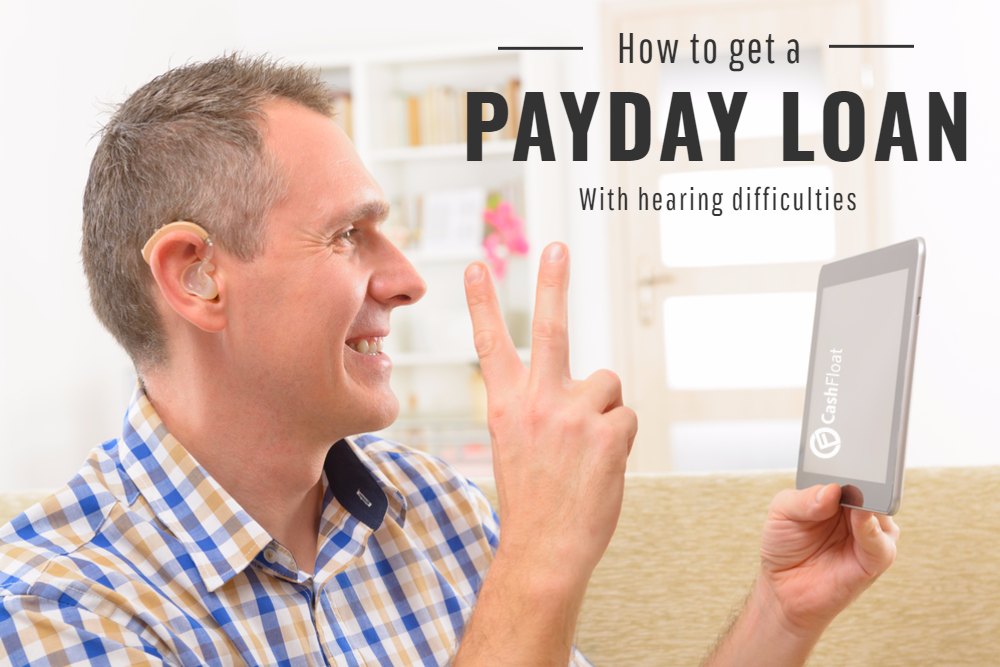 Story highlights
A new service has become available since 2016 called NGT (Next Generation Text)
A Sign Video Service for users of British Sign Language can be set up in only 3 day
At Cashfloat, we aim to provide all of our consumers with a simple and straightforward experience with applying for payday loans UK. We, and most payday loan companies don't currently offer facilites for customers with hearing impedements. However, it is important that everyone is given an equal opportunity to obtain short term credit. This guide will tell you what alternative methods you can use to get your short term loan.
In this article we shall take a look at:
Services to facilitate phone communications for the hearing-impaired
Ways to apply for Payday Loans with Hearing Difficulties
The importance of meeting the needs of customers with hearing disabilities
Actions to improve their payday lending experience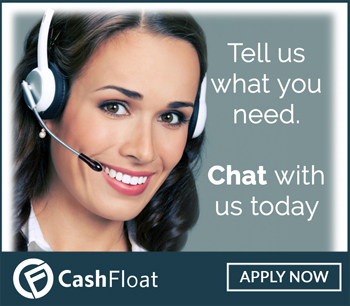 At times we complain about the detrimental effects of technological advances on our everyday lives. However, we often overlook how much these same advances have had an enormous positive impact on the lives of people with disabilities. Just 30 years ago, no one could have imagined that people with hearing or speech impairments would be able to use the telephone autonomously.
Before we consider how well customers with hearing disabilities are served by same day funding payday loan providers, let's see what's available to help their phone communications.
Services to Facilitate Phone Communications for the Hearing-Impaired
Launched under the name Type Talk in 1991 and later called Text Direct, the Text Relay service enables customers with hearing difficulties to use a relay assistant as an intermediary. The deaf customer texts their side of the conversation and this is relayed in speech by the assistant. The assistant then texts back the replies from the recipient of the call. Because of the limitations in this service due to the delays in relating both sides of the conversation, a new service has become available since 2016 called NGT (Next Generation Text).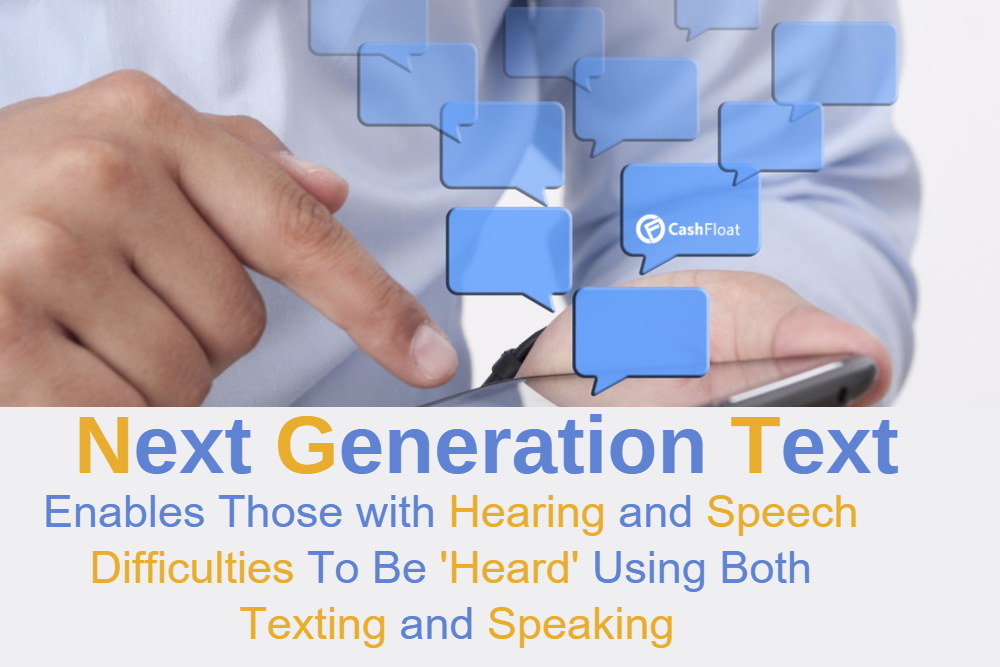 Through the free download of an app, people with hearing disabilities are now able to use an internet connection on a smartphone, tablet, laptop or computer to make and receive calls. The main benefit of this service over Text Relay is that it allows simultaneous transmission of voice and text. Mostly, this increases the speed of conversations. It also allows a natural flow of conversation allowing people to interject with comments and queries. Although Text Relay users have to use a prefix to access the service, an 11-digit number permits the relay service to be activated automatically.
Pedius is an app which uses speech recognition and synthesis technologies. It allows the person with hearing disabilities to text a message which is sent to the recipient of the call in their own/an artificial voice. Alternatively, it sub-titles all conversations in real time. Since responses are given in real time, it permits deaf people to have private conversations without an intermediary.
These services can be accessed by the estimated 150,000 users of BSL (British Sign Language). It can enable them to use the service of a sign language interpreter to act as an intermediary during their communications.
Can you Apply for Payday Loans with Hearing Difficulties?
The majority of payday customers apply online. This would be ideal for a borrower with hearing impairments too. However, sometimes as part of their more rigorous affordability checks, payday lenders may need to contact borrowers to clarify personal details about their household expenses. What happens then?

In light of the technological aids available, some unsecured payday loan providers refuse to engage with text relay services. Some might claim that it would be a breach of the Data Protection Act to use a third party in a confidential conversation regarding personal finance. However this is a misinterpretation of the law since the hearing-impaired customer has given their consent to use a relay operator to facilitate the call. Other firms might put down the phone because of the time lags between their question and the reply.
The Importance of Meeting the Needs of Customers with Hearing Disabilities
A refusal to take the call from services used by a customer with a hearing disability is a breach of the Equality Act. Any company (public or private) could be prosecuted for discrimination.
Not only would an allegation of discrimination damage their firm's reputation but it doesn't make good business sense. With an estimated 10 million Britons with some form of hearing or speech impairment, they're potentially turning away customers and losing money.
How to Improve the Payday Loan Experience
There are a number of simple and inexpensive ways to provide opportunities to apply for Payday Loans with Hearing Difficulties.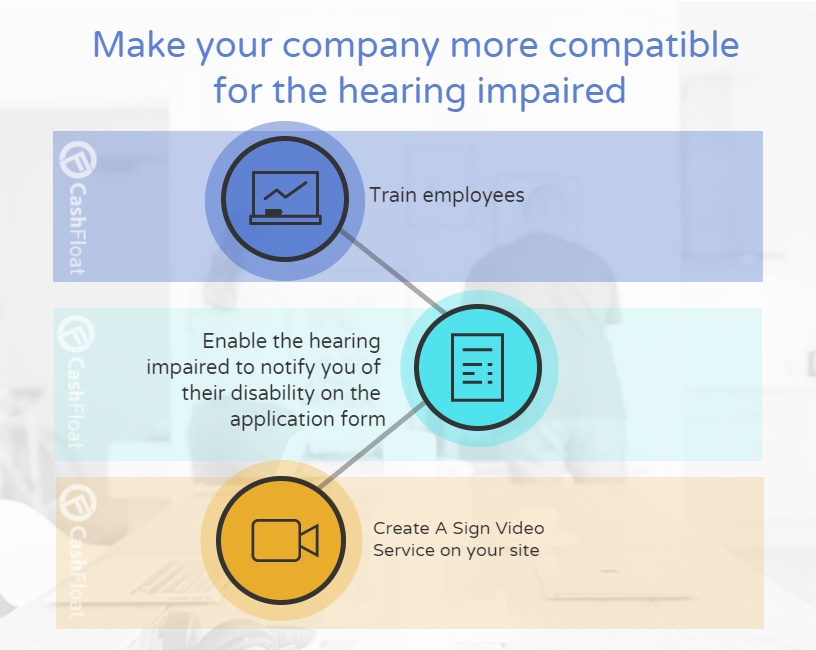 The first is that employees working in customer services should be trained about relay services used by customers with hearing difficulties. A training video of no longer than 30 minutes would be sufficient so they'd know what to expect. To make things even better, during the application process these borrowers should be able to notify the payday lender of their disability. This way, customer services representatives would be prepared for the possible time delays of such calls. Alternatively, it would be possible to use text or email in their communications with customers.
A Sign Video Service for users of British Sign Language can be set up in only 3 days. It requires no additional equipment or specialised training for staff. All it requires is a link on the company's website which the hearing-impaired customer would click on to be connected to a BSL interpreter. Most of the major UK banks now offer this service as well as many service providers. It has made a huge difference to the lives of people with hearing disabilities.
Apply for Payday Loans with Hearing Difficulties – Conclusion
There are many technological means on hand to meet the communication needs of those with hearing difficulties. There is no reason why it should be difficult to apply for Payday Loans with Hearing Difficulties. The solutions don't even require the outlay of much money. Companies only need to make a few simple changes to the application process and staff training. By doing so, they can help those with hearing disabilities to act independently and manage their own finances without relying on family members or friends.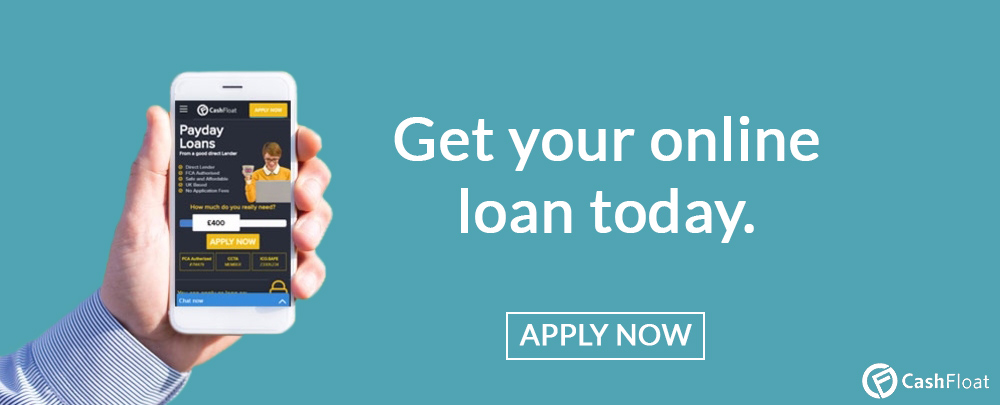 Born a writer, Becky Hall figured she would use her talents productively. So, she became a content writer for Cashfloat, and she loves it. A Business and Accounting graduate, Becky scored high, graduating with a first, but also acquired a professional bookkeeping certificate in addition to her main studies. She always dreamed of becoming an accountant, something she still may achieve, but in the meantime, she is helping to break open a new industry of honest and ethical lending. Becky spends her spare time at the piano, with classical music her favourite choice, but will play jazz to keep her baby happy. Nowadays, though, she doesn't always have much time; Cashfloat has a revolution to make.