How can I achieve a high credit score? How does my credit score affect my mortgage? Read on to find out answers to your questions about credit scoring.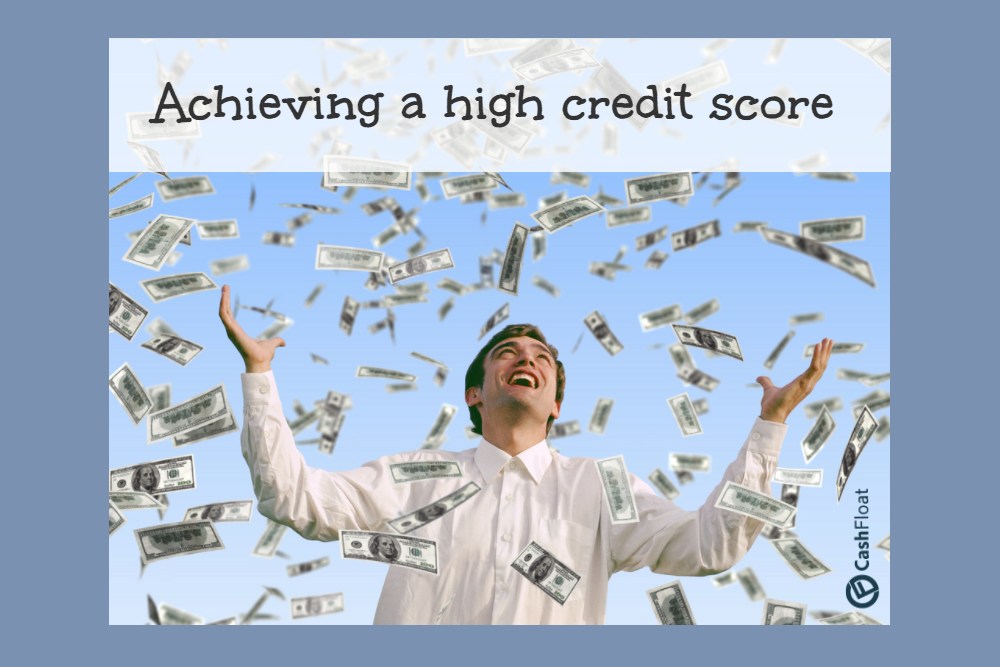 Story hightlights
Often, there is wrong information which can give you a low credit score
You may not be able to get a mortgage if you have a low credit score
Puting down a larger deposit can get you a better mortgage rate
Cashfloat are always seeking to help you get the best for your money. Having a high credit score is vital for when you are applying for a mortgage, car insurance or mobile phone contracts. Understanding the importance of a high credit score is more than about getting an online loan, a mortgage or another line of credit at your favourite store. Your credit score can affect services like mobile phone contracts and car insurance. It can also affect whether or not you will be able to open a bank account. Each individual lender uses the same data to calculate a credit score but they also score differently. This means that although you may suffer a rejection from one lender, another kender may accept you.
Improving your Credit Report
If you do not get the accepetance by a lender, the first and most important job to do is to apply to see your credit report and credit score. You get a surprise to find that sometimes the information is totally wrong and you can then set about putting this right. However, if you have had a county court judgement recorded on your credit history or otherwise been a bad or late payer this may be why you have a lower credit score than expected. Every time you apply for credit, the application makes a note on your file and this leaves a footprint. Too many footprints can also result in a lower score. Taking out an instant decision short term loan also has an affect on your high credit score.
There are a number of ways that you can improve your credit score. If you have not had any credit in the past you may find your score is low. The best option under these circumstances is to create a credit history. This means taking out a credit card and paying it off regularly. Or it can mean taking out a small personal loan and repaying the bank on time. Also look at the information which you have put onto the application form. This should always be consistent for each application for credit. In the last decade the banks and finance companies have adopted a policy of 'rate for risk'. Essentially, this means that your credit score dictates whether you will get credit and at what rate. So, what does this mean in terms of future applications for credit?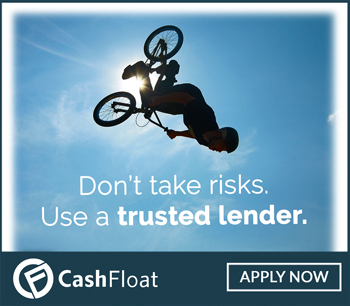 Mortgages and Interest Rates
All banks and finance companies use diverse ways to decide whether or not to lend you money and at what rate. All the information you supply on the application form and several other factors will decide your credit score. Firstly, these include whether or not you are an existing customer. Secondly, how you have dealt with any account that you had with the lender. It also depends upon the report they receive from the credit reference agencies. Another important factor is whether you are a homeowner or live in rented accommodation. Banks also check to see if you are registered on the electoral roll and pay your utility bills on time. Also if you have a steady source of income and finally if you have any financial connection with someone who has a bad credit score.
If you have applied for a mortgage you may not get the acceptance if your score is too low. You also may get the offer if a mortgage at a higher rate of interest. No lender has to offer you the nice low interest rate that they are advertising to attract new customers. This is usually called the representative APR. Statistics show that this is only offered to around 51% of people who apply for the very attractive rate. You may get the offer of a rate that is a percentage point or several percentage points higher. This may be a result of a lower than expected credit score.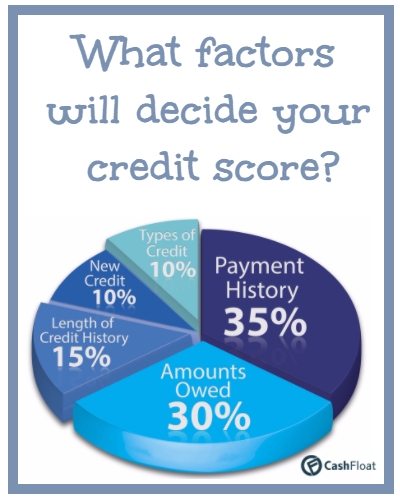 Special Rates on Credit Cards
A lot of credit card companies advertise headline special rates. However, like mortgages, they do not need to offer these rates to everyone. Legislation in the UK states that 51% of customers must get the representative rate that there has been put an advert for. On the other hand, a low credit score may very well result in you being offered a ridiculously high rate or no credit at all. In addition, the magic 0% rate for credit cards that you see adverts for may not be available to you unless your credit score is high. You may recieve the offer of a lower period of time to use the 0% rate, or another product altogether. This is why having a good credit score can make your credit options much cheaper. Having a good credit score can also help you to get you a same day funding payday loan.
A House Deposit
Even if you can afford the rate offered you should also take into consideration future interest rate rises that could occur. This may happen if you have chosen a variable or floating rate that is pegged to the Bank of England interest rates. However, on the other side of the coin, if you have accepted a higher mortgage interest rate that is going to stay as it is you could find yourself locked in to higher rate when BoE rates fall.
One way to achieve a better mortgage rate is to put down a larger deposit. Some lenders will allow you to offset a low credit rating by taking a higher deposit on the property. If you put in a larger sum the equity in the property increases and the risk to lender is less. Alternatively, if you have quite a sum in a savings account and a low credit score you could consider applying to a smaller bank or finance company that has a more flexible lending policy.
Data Sharing Between Companies
Many more service industries are now sharing credit data. Utility providers will record whether or not you pay your bills on time. This can affect the chances of you getting the option to pay car insurance on a monthly basis. Like other forms of credit you will need to pay interest and so the lender (insurance company) will perform a credit check before you may get the offer of the service.
Making an annual check of your credit report is a good way to ensure that your credit score is respectable enough to allow you the best deals for all kinds of credit. It's a good idea to ask all three credit reference agencies for a report. However, don't expect the credit score to be the same for each agency or even that they hold identical information.
Check Credit Rating
Before you apply for any kind of mortgage it is a good plan to check your credit rating. You can apply to the three major credit reference agencies Experian, Equifax and CallCredit. Then, if you can manage it, take some steps to repair the low credit score at least a year before you apply for a house loan. Simple things that have been overlooked like registering on the electoral roll and closing down unused credit card accounts can help to boost your credit score. Even if your score is still a little bit low it is important to look at all the options available before applying for a mortgage.
A reputable mortgage broker should be able to help you and give you advice about where to look for the best deal. Mortgages are certainly more available and offered at a better rate if you have a high credit score so look into repairing your credit rating as soon as you can.
What Can I Conclude about a High Credit Score
Having a high credit score is great for when you are applying for a credit product. To help you obtain a high credit score pay your bills on time. Another way is using a credit card sensibly. Before you apply for your mortgage, make sure you have a good credit score. In a time of need, Cashfloat are here to help so if you do require some high acceptance quick quid then don't hesitate to apply. However, keep in mind a short term loan is not a long term solution.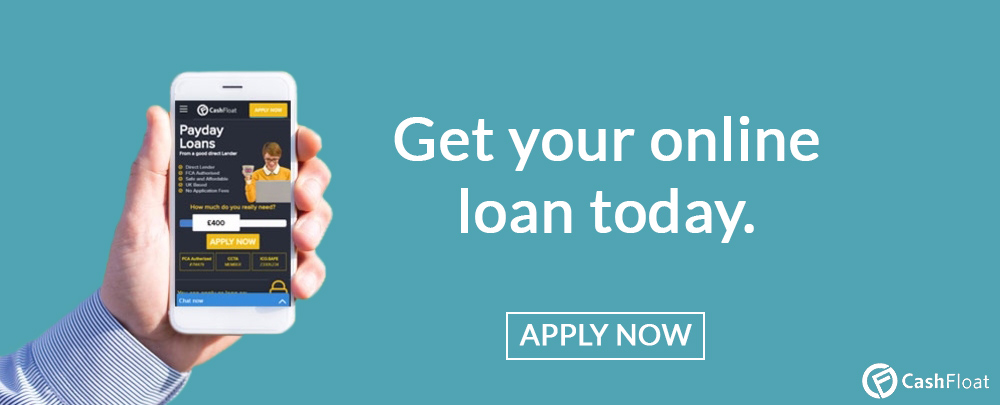 Kelly Richards is the founder of the Cashfloat blog and has been working tirelessly to produce interesting and informative articles for UK consumers since the blog's creation. Kelly's passion is travelling. She loves her job because she can do it from anywhere in the world! Whether inspiration hits her while sitting on the balcony of a French B&B, or whether she is struck with an idea in a roadside cafe in Moscow, she will always make sure that the idea comes to fruition. Kelly's insights come from her knowledge gained while completing her degree in Economics and Finance as well as from the people she meets around the world. Her motto is: Everyone you meet has something valuable to teach you, so meet as many people as you can!