Are you looking for bridging loans? Be in the know of what to look out for when finding a bridging lender. Read on with Cashfloat, a short term loan company for some great advice.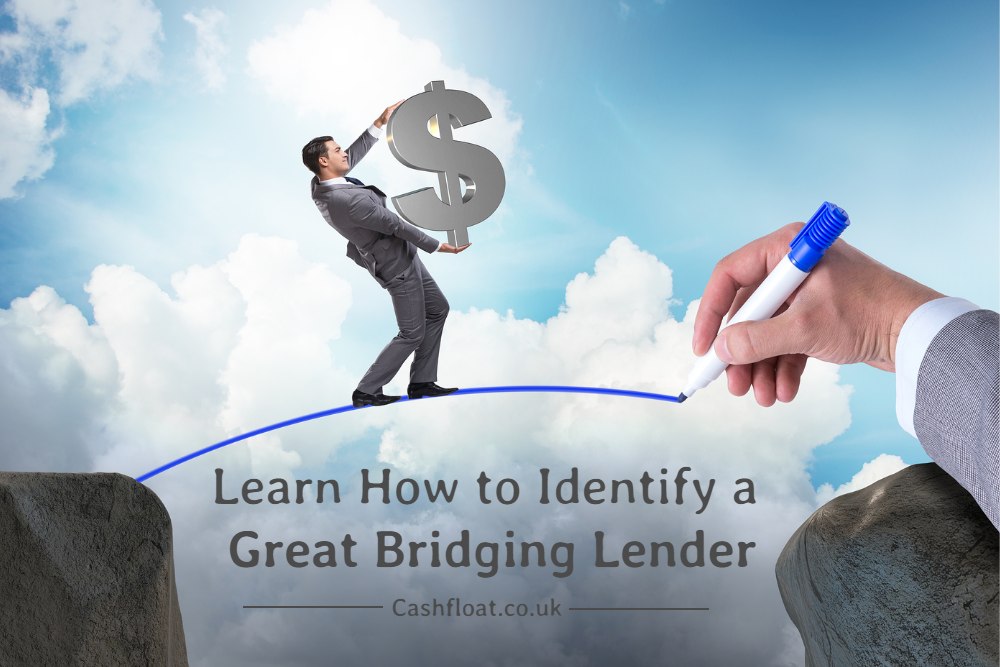 In this article about looking out for a bridging lender, we shall consider:
Whether to use the services of a broker
The characteristics of a great bridging lender – industry experience & knowledge; speed of delivery; transparency; relationship-based service
Conclusion
Bridging loans aren't a new financial product, but they are becoming more common. According to the ASTL (Association of Short Term Lenders), the value of bridging loans in the fourth quarter of 2017 had increased 19.6% on third-quarter figures.
Although most borrowers would know how to evaluate the services offered by mainstream lenders, they might be at a loss when it comes to bridging lenders. If you're interested in taking out a bridging loan, this article is a must-read. It tells you everything you need to know to identify a great bridging lender by listing the characteristics they should possess. Before looking at this in detail, let's first consider whether you should use a broker.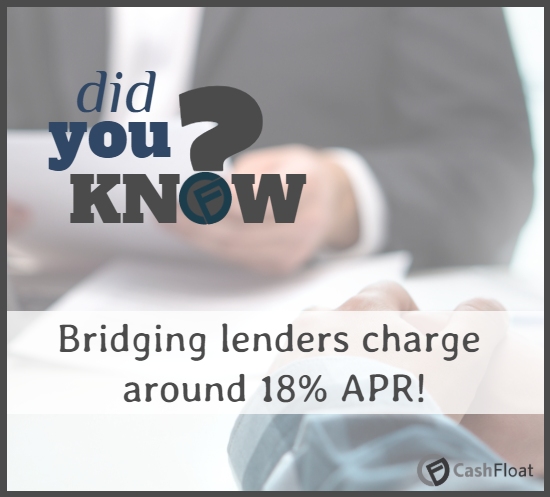 Using the Services of a Broker for Bridging Loans
Many money advisory services recommend that you should use a broker or an online loan lender before looking for a bridging lender. A broker would first of all make sure that a bridging loan is the right financial product for your circumstances. There might be cheaper alternatives you hadn't considered.
Another advantage of using a broker is that some bridging lenders don't lend directly to the public. Using a broker would offer you a wider choice of lenders and at more competitive rates. Even bearing in mind the broker's fee, this could save you a great deal of money.
Whether you opt to use a broker or not, you should do your market research beforehand. You should know all about this complex financial product from the different ways the interest is calculated to a feasible exit strategy.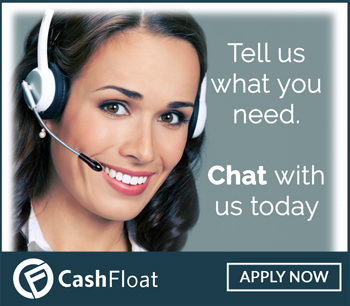 So, what makes for a great bridging lender? Let's look at the characteristics which make one stand out.
What are the Characteristics of a Great Bridging Lender?
Industry Experience/Knowledge

A great bridging lender will have an in-depth knowledge of the industry. Each bridging loan is different and presents its own challenges. Loans vary according to their size, the borrower's LTV (their own equity share of the asset), the type of security, the client profile and the type of bridging loan (closed or open). A good bridging lender must be able to take all these varying and complex factors into account and know about the underwriting process.

Speed of Delivery

Often borrowers turn to bridging loans because speed is of paramount importance. They don't have the time to go through the long-drawn-out application procedure of borrowing from mainstream lenders.

Therefore, a great bridging lender will streamline the application procedure. They will have a fast turnaround time of 2 weeks or even less. However, lenders should never allow speed to affect the service they offer. Due diligence and speedy delivery should go hand-in-hand.




Transparency

A great bridging lender will be above board when it comes to all the fees and charges for the loan. Apart from legal fees, they should explain how much the loan will cost you such as arrangement, valuation, legal and exit fees.

Similarly, they should be open and honest about how the interest will be calculated. There are different ways that this could be done and you must understand the implications before you sign on the dotted line. Remember that the best loan offers are the ones that are easy to understand — you shouldn't get a shock when the loan term ends.

Finally, they should be transparent about how they assess loans, the complaints procedure and how they are funded. All of these factors will build up a relationship of trust between the borrower and lender. To read about the increase in transparency in the payday loan market click here.

Relationship-Based Service

A great bridging lender will get to know their customer and their needs and circumstances. This will enable them to offer a product that is tailor-made for them.

Every borrower must have a clear exit strategy when they apply for a bridging loan. This means you must know exactly how the loan will be repaid – perhaps from the sale of your old home. A good bridging lender is able to evaluate the feasibility of this exit strategy.

Unfortunately, when it comes to the property market, there are no guarantees. You might find your property is taking longer to sell than you anticipated, for example. In such cases, this is when a good relationship with your lender comes into play. You should contact them at least 3 months beforehand if you feel that there might be a problem with your repayment plan. This will give you the time to discuss alternatives with them and draw up an alternative plan.
Conclusion
A thorough knowledge of what a bridging loan is, how it works and its terms and conditions will make it easier for you to judge what your bridging lender is offering you. Do your market research beforehand and know who you're dealing with and their reputation. This is more important than ever before now that bridging loans are becoming more popular and new companies are entering the market. A smaller newcomer might have seemingly better rates but weigh this up against their relative inexperience before making your final decision.