Story Highlights
Payday loans have got a bad reputation for exploiting those in difficult situations.
Cashfloat looks at how payday loans can infact make sense and the new Financial Conduct Authority regulations.
Payday loans do, for the most part, get a bad reputation. The eye-watering APRs that they charge along with the sometimes short payback times has contributed towards the bad name that a lot of payday loans companies have made for themselves. However, even with their bad reputation, payday loans companies tend to be highly successful with millions of short-term loans taken out each year. How can payday loans make sense? Why do they make so much profit, even with their bad reputation?
Like most types of loans, payday loans come with a good and a bad side to them. Admittedly, there's a common misconception that payday loans are entirely negative, but can payday loans make sense?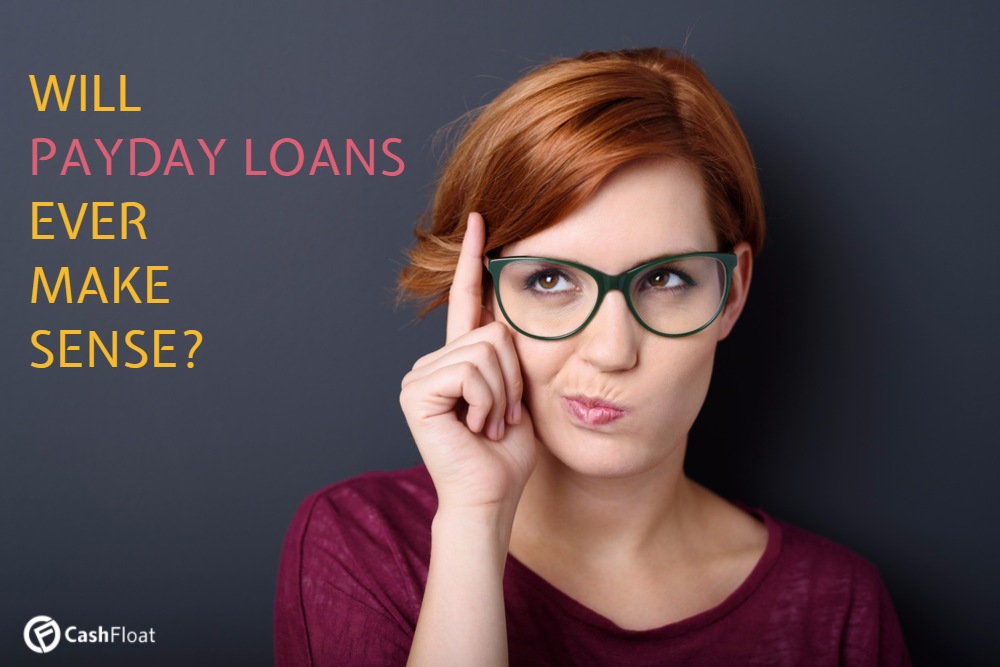 What are the benefits of payday loans?
Payday loans offer benefits that other loan companies and banks cannot offer. This is one of the reasons that despite the high interest rates, many people still take them out.
In the past, payday loans were a lot less regulated than they are now. Many people have changed how they see them. With that in mind, below we are going to explore whether payday loans are still an unsustainable way of borrowing money. We will also look at how regulation have changed, and what the benefits are of this type of short-term loan.
The reason that payday loans are a popular choice when it comes to borrowing money is due to a range of reasons. There's something about instant payday loans that makes them appealing to millions of people in the UK. They still have an appeal regardless of the high-interest rates and bad reputation that they have. The question is, why are they so popular?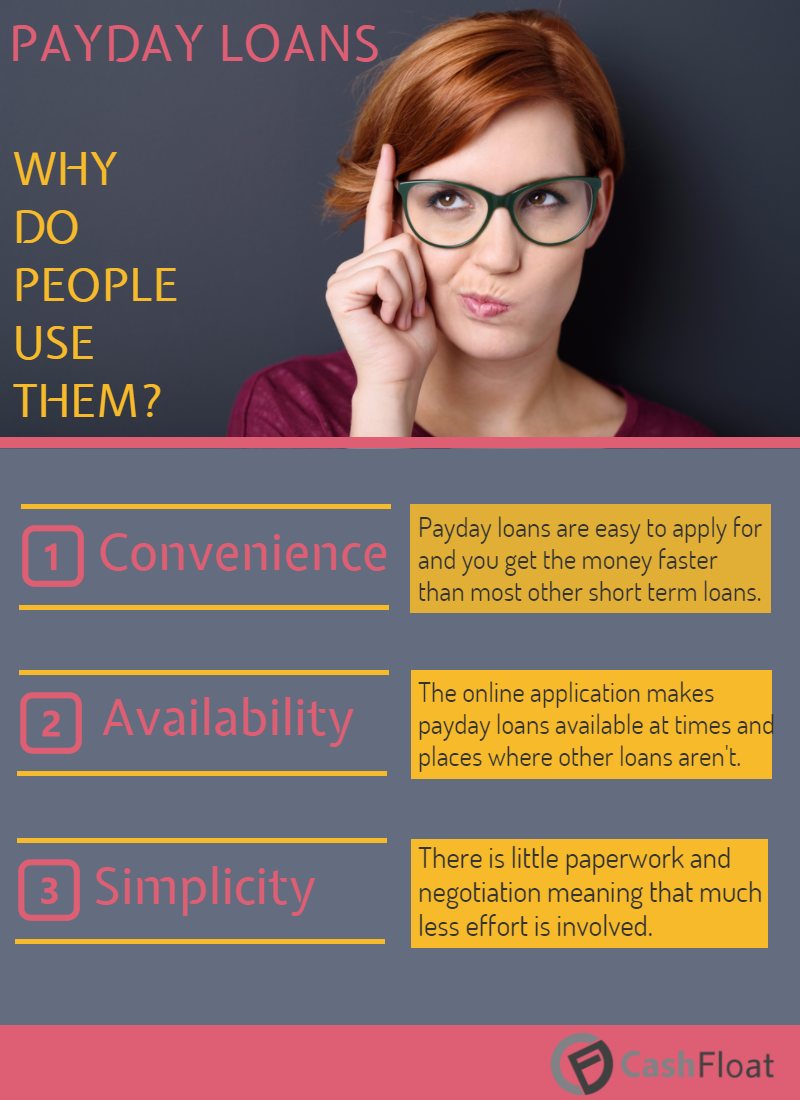 Convenience of Payday Loans
One reason is because they are convenient. Say, for example, your car breaks down, and you can't afford to fix it. But, you need it for work the next day. You don't have time to apply for an overdraft at your bank or take out a traditional loan – you need the money fast. That is where payday loans come in. They're quick and easy to apply for – you can literally apply in five minutes and have the money in your account within a couple of hours. So, when you're in desperate need of money and have little time to get it, payday loans direct are the answer. You can download an app and apply for a payday loan or do it via the internet. Either way, you can get an answer in seconds. That's one of the other advantages of the payday loan.
Accesibility of Payday Loans
Another reason that payday loans are taken out by millions of people each year is because they're accessible. You can apply for your loans online, in your own time and in the comfort of your own home. Bank loans and credit cards are not as accesible. Regardless of what your credit score is, most payday loan companies can offer you a loan. This makes them more accessible than other loan companies. For people with bad credit, payday loans can be lifesaving. They have no one else to turn to when they need money fast.
Simplicity of Payday Loans
Then there's the fact that payday loans are incredibly simple. You apply for your loan by choosing the amount that you want to borrow and the repayment period. Next, the payday lender will tell you how much you can borrow, how much you will need to repay. They will also tell you when you will need to repay it by. Because of the ease and simplicity of applying for a quick payday loan, they are popular, especially with people who need money quickly.
What has given payday loans their bad name?
The first area that we are going to focus on is why payday loans have got a bad name for themselves.
The high-interest rates that payday loan lenders charge has made them wildly unpopular. So, say you opt to borrow £500, you end up paying back £1000 – that's a lot of interest, isn't it? Of course, the amount of interest that a company charges is up to them. They're not doing anything wrong. Yet, there's a common idea that payday loan interest rates take advantage of people who are desperate for money. Lenders offer them a quick fix, and then charging them crazy interest rates. They dangle a no-questions-asked loan in front of them, without telling them about the consequences if they can't pay the money back.
Another concern is about rollovers. Payday loan company piles on the interest and the borrower can't afford to pay the due amount. It then gets rolled over to the following month, giving them a larger amount to tackle. In the end, the amount the unfortunate borrower has to repay becomes unmanageable. Payday loans are often considered unsustainable. The cost of maintaining the debt can, for many people, make it almost impossible to pay off. They can afford the repayments but not the crippling interest rates that come with them. They find themselves in a rut of being unable to remove their debt, no matter what they do. With this in mind, it is difficult to see how can payday loans make any sense.
Part of the problem is that a lot of payday lenders don't always check applicants beforehand – or at least, didn't used to. This means that they had no idea if an applicant could afford the repayments.
How are payday loans regulated and what's changed?
The ugly side of payday loans aside, the good news is that payday loan regulations have changed. The new regulations form the backbone of how can payday loans make sense. There are now more safeguards in place for vulnerable people than before. In April 2014, the FCA (Financial Conduct Authority) made changes that came into place in January 2015.
The new legislation had two aims; to ensure that companies only lend to people who can afford it and that awareness of the risks of borrowing money are made clearer. In line with these aims, these are the new rules: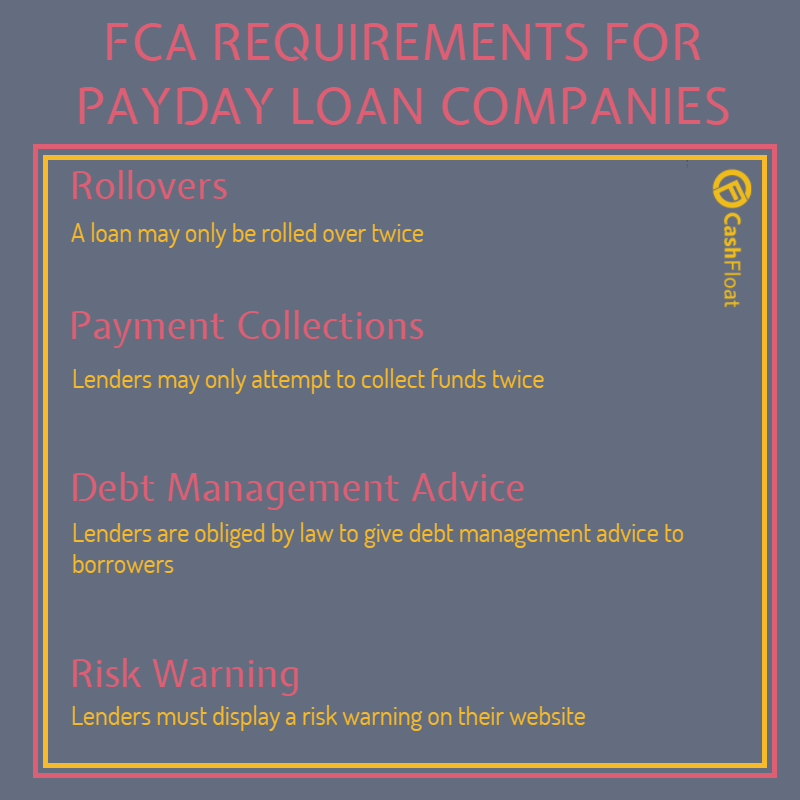 Rollovers

A limit to the number of times a lender can use a rollover. Before the new rules came into place, lenders could roll the loan over again and again. Borrowers could end up with months of debt to pay back in one go. However, under the new regulations, a loan can only be rolled over twice. After that, the lender must clear the amount. This protects the borrower from their loan spiralling out of control. If the borrower can't repay, debt collectors take on the case.

Payment Collections

Lenders are only allowed two attempts to collect payments. Previously, companies were able to apply for payment via a borrower's bank account as many times as they liked. However, the new regulations allow only two attempts to take the money. If the bank rejects the payment, the lender can not collect the payment. This prevents collection on money that is needed to pay more important bills like mortgage or rent payments or council tax. It also helps to limit bank charges.

Risk warning

As part of the changes in regulations, all payday lenders have to display a risk warning. The warning must state that borrowing money could lead to serious financial implications. These signs must be clearly posted on all electronic communication, as well as on all paper communication.

Debt Management Advice

More information about debt help. As part of the changes, payday loan lenders must give borrowers information about debt management help. So if a borrower misses a loan payment, lenders must supply them with the information that they need to get help.
So, it's clear that the regulations have changed in the hope of helping borrowers to keep their finances in better shape. However, the question is, have they worked – are payday loans more sustainable? Can payday loans make sense? The answer is YES! These changes have helped to make payday loans make sense and make them more affordable and safer because payday loans companies are now more regulated.
Can payday loans make sense?
The answer is yes; payday loans do make sense – it's easy to see that as they are so popular. Each year millions of people take them out. A survey that Wonga took out showed that 91% of their customers were satisfied with the service they received. This shows that payday loan companies like Wonga must be doing something right. However, despite the fact that payday loans can be a good option, it's important to realise that they do come with some downsides too. They aren't always the best option when money is tight.
The fact that payday loans are now more regulated than they once were is a good thing. But, even so, that doesn't make them the perfect option. Often lenders don't perform proper credit checks. Someone who can't afford to pay the money back may get lumbered with a large amount of deliberating debt that they struggle to pay off. The most important thing is that before taking out a payday loan, you take the time to get to grips with the terms and conditions. Make sure you understand how much interest you will be charged, as well as what will happen if you can't afford to pay it back. And a good question to ask yourself before taking a payday loan is, how can payday loans make sense? If you understand the answers, you are well equipped to take out a payday loan.