Consumer credit under threat! Will families find it increasingly difficult to provide financial support for their loved ones? Read on with Cashfloat as we look at this issue in depth.
In this article, we explore the consumer credit under threat, including:
What the complaints of the CCTA are – the 'reverse burden of proof'; unfair treatment of lenders; historic complaints; the role of Claims Management Companies (CMC)
Are the complaints of the CCTA valid
How a pro-consumer stance could affect lenders
How consumers would access credit
Conclusion
The Consumer Credit Trade Association (CCTA), which represents 250 lenders, has warned that Britons' access to consumer credit could be in jeopardy. We examine the complaints of the trade body in depth, and whether they are right to be worried. Why could access to consumer credit be under threat? Finally, we look at the possible repercussions of this, and how far it could prevent people providing for their loved ones.
What Are the Complaints of the CCTA?
The CCTA has complained that regulations surrounding consumer credit were heavily weighted in favour of consumers. They said that they didn't represent a fair playing field when complaints were made about them to the Financial Ombudsman. Their chief executive, Greg Stevens said that they were looking for fair play rather than sympathy. He picked out four factors which he felt were particularly pro-consumer.

The 'Reverse Burden of Proof'

CCTA expressed their strong dissatisfaction with the fact that consumer credit firms had to prove to the Financial Ombudsman that they had carried out stringent affordability checks with old loans instead of complainants proving that they hadn't. Each individual complaint costs lenders around £550 irrespective of whether it was upheld or not.

Unfair Treatment of Loan Companies

Another reason for the members of CCTA to be unhappy was that they felt that lenders offering instant loans online were unfairly targeted. They pointed out that mainstream lenders like banks weren't liable to the same rules about affordability as they were when they offered their customers overdrafts.

Historic Complaints

On behalf of their lenders, the CCTA said that the Financial Ombudsman allowed historic complaints which were too far in the past.

The Financial Ombudsman has said that a CMC should look at each case separately on its merits. However, there are clear guidelines about when a claim is considered to be too old. Complaints can be made to them within 6 years of the loan being taken out. They can also be made 3 years from the time when a consumer realised, or should have known, that the terms of their loan were unfair. This 3-year rule is the one that lenders particularly dislike. They argue that lenders often have no documentation going back so far in the past. Therefore, it's usually impossible for them to prove that they did carry checks out.




The Role of Claims Management Companies (CMC)

The trade body singled out the role of CMCs as one that has particularly affected the consumer credit industry. (Which as a result made consumer credit under threat.) They claimed that these firms were flooding the Financial Ombudsman with complaints before April 2019 when their regulation would become more stringent under the aegis of the FCA.

They said that these companies often targeted specific lenders with a 'weaponised volume' of hundreds of complaints which took time and money to defend. The situation of Wonga is one example. They said that the main reason it went into administration was the sheer volume of complaints instigated by CMCs. In April 2017 10% of complaints were through CMCs. However, by 2018 Claim Management Companies were responsible for two-thirds of all complaints to the Financial Ombudsman about Wonga.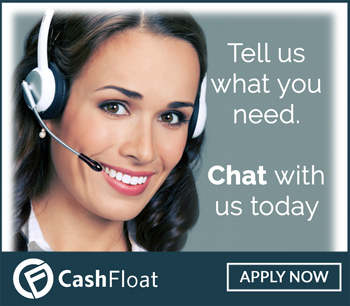 How Valid Are the Complaints of the CCTA?
In May 2018 the FOS released their most recent data for 2017-18 which revealed that 69% of complaints were upheld in favour of the consumer. However, from these statistics, it is very difficult to draw the conclusion that the Ombudsman is inherently pro-consumer without analysing every single case. After all, many consumers wouldn't bother going through its complaints procedure if it didn't feel that it had a grievance.
On the other hand, it is undoubtedly true that CMCs are deliberately targeting people who had formerly taken out payday loans, especially pre-2014 when the FCA overhauled and tightened up regulations for the market. Of all complaints to the FOS, more than half of those regarding consumer credit were about payday loans, which had seen a rise of 64%. In fact, payday lenders came second only to the sheer volume of complaints made about mis-sold PPI.
On their side, CMCs say that there would be no grounds for complaint if lenders had treated their borrowers fairly in the first place. Apart from their criticism of lenders for poor record-keeping, the Alliance of Claims Companies argued that each complaint required painstaking research. It would therefore be impossible for CMCs to 'blanket bomb' lenders with multiple claims. Simon Evans, their chief executive also said that consumers nowadays were complaining in greater numbers because they were more aware of lenders' previous fraudulent lending practices as a result of the publicity it had received in the media. As we can see, as a result of CMC's, we have consumer credit under threat.

How Could a Pro-Consumer Stance Affect Lenders?
The CCTA has said that the unfair treatment of lenders could have repercussions for the entire market, and the impact wouldn't be seen until it was too late to rectify. Speaking on behalf of its members, Greg Stevens warned that increased costs for lenders would inevitably lead to fewer loans being given and much higher charges for the loans which were awarded.
Since FCA regulation came into effect, the lending market has already shrunk by a third, but he predicted that more lenders could leave the market in the wake of all the pro-consumer rules. This would limit consumers' access to credit even further.
How Would Consumers Access Credit?
With access to credit choked off, where would these consumers turn if they needed financial support?
The answer is they might increasingly ask to borrow from family or friends. The FCA's 'Financial Lives' survey showed that this is already an option for 3.6 million Britons (or 7% of the UK's adult population.) In fact, the numbers exceed the numbers of UK adults who access high-cost credit products like instant decision no credit check loans (3.1 million people or 6% of the UK adult population.)
The question is whether they could always rely on loans from loved ones, or would their relatives and friends also start to feel the strain and be unable to help, however much they would like to? In this case, there is a very real fear that they might have to resort to unscrupulous loan sharks.
Conclusion – Consumer credit under threat
It's very difficult to feel any sympathy for lenders like Wonga which are now reaping what they themselves sowed in their early years by their exploitation of their customers. On the other hand, a reduction in the consumer credit market and consumer credit under threat will benefit no one. CMCs do claim to be working on behalf of their clients. However, it could be argued that their cynical targeting of previous payday borrowers is as manipulative as anything payday lenders ever did pre-regulation. The good news is that the FCA will release guidelines about how CMCs should treat their clients. As a result, from April there might be reductions in the numbers of historic complaints being made to the FOS.