If you have never applied for credit and are not thinking about buying a car or getting a mortgage in the near future, you may think that a credit score cannot have an impact on your life. But, you would be wrong. Almost all companies now use a credit score to assess whether or not you are a good risk or a bad risk. This applies to mobile phone companies, car insurance companies and landlords who offer tenancies. Your credit score also makes a difference to whether you get offered a low rate of interest when you do apply or whether you will be asked to pay over the odds for a loan. So, having a good or bad credit score can impact all aspects of your life.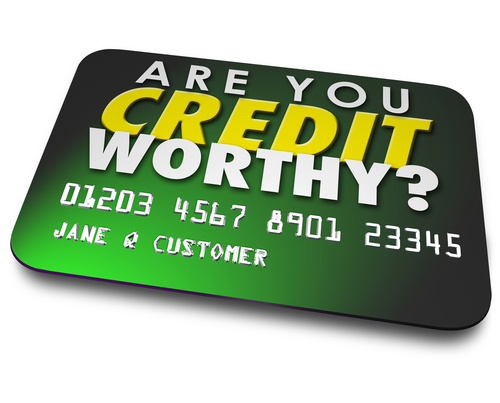 Who checks your Credit Score and Why?
Since the financial crash of 2007, credit scores have become even more important. This means it is very worthwhile to check your score NOW and see how you stand before you apply for any credit. A bad credit score means almost certain rejection for a mortgage. Equally, a bad credit score means you will be unable to get any of the promotional offers for credit cards or bank accounts. And, cheap loans will not be available either.
Many organisations including utility companies share information so if you have ever paid your gas or electric bill late this can have an impact on your score. Mobile phone contracts include the handset in the deal and this is why the companies user your credit score before allowing you to sign a contract. If the score is bad then you will be stuck with pay as you go which can involve high rates for calls and texts. When paid monthly, insurances for your home or your car are effectively treated as a loan and you are charged interest so again, a good credit score is important.
When it comes to finding somewhere to live you will find that your credit score can also affect whether or not you get the really nice flat you have set your heart on or have to settle for poorer accommodation. Landlords set great store by credit scores as they want to protect their income and their property from the risk of a bad tenant. Landlords can find out from your credit report anything that is in the public domain including court appearances. They cannot, however, see what credit cards you have or if you have a mobile phone contract. But, housing associations and other landlords will soon share some information through the Rental Exchange and this will give good paying tenants the same recognition that good mortgage payers currently get.
More Important facts about Credit Scores and Credit Histories
It is very important to consider your credit score before entering into a joint loan or even a tenancy agreement with a friend. If there is any default on payments by your partner it can adversely affect your credit score. This also applies to joint credit cards and mortgages so if you have recently split with a partner it is vital to let the company know as soon as possible. Unfortunately, if one of the partners defaults, it is still the financial responsibility of the other to make up the payment and this can have a devastating affect on a credit score. It does not matter whether or not you are living at the property you will still be responsible for the payments.
One final area where a bad or good credit history can have an impact on your life is in the area of employment. A potential employer may apply to a credit reference agency for a pre-employment check. This will show up if you have ever had a county court judgement, been made bankrupt, entered into a voluntary agreement to pay off debts or been subject to any administration orders. It will also show how long you have lived at your current address and whether you are on the electoral roll. This can be achieved in 'real time' by employers using the agencies system. However, employers are not given access to how many credit cards you have, how much you owe or your actual credit score. Whilst this may appear to be an intrusion into your private life it is very understandable that a future employer wants to know whether or not you have a bad payment record especially if you are handling sums of money, dealing with accounts or have access to sensitive data.
Summary
So, it can be seen that having a good credit score and credit history can have a huge impact on your everyday life. It can make the difference between being able to buy a car on finance, get a mortgage to buy your first home or even to get a mobile phone contract. A good credit score will allow you to have access to the best choice of products and lowest rates of interest. You will be able to borrow and have the freedom to choose where to live. It can also make the difference between getting the job you want and being turned down in favour of someone with a better credit history.
If you are thinking about the future it is a good idea to access your credit score now so that you know exactly what has been recorded and you can also see who has made a search on your report. Any incorrect information can be corrected by contacting the credit reference agency concerned. Do not underestimate the importance of credit scoring in the modern world. The use of the credit score is here to stay so make it your goal to see that your score is the best it can be.
Read more about the history of online loans and credit here.