Guide: The Effects of Payday Loan Regulation
– Chapter 9
Have you been declined for a loan and wondering why? Cashfloat explains why people are declined for payday loans and the difference the FCA has made on loan acceptance.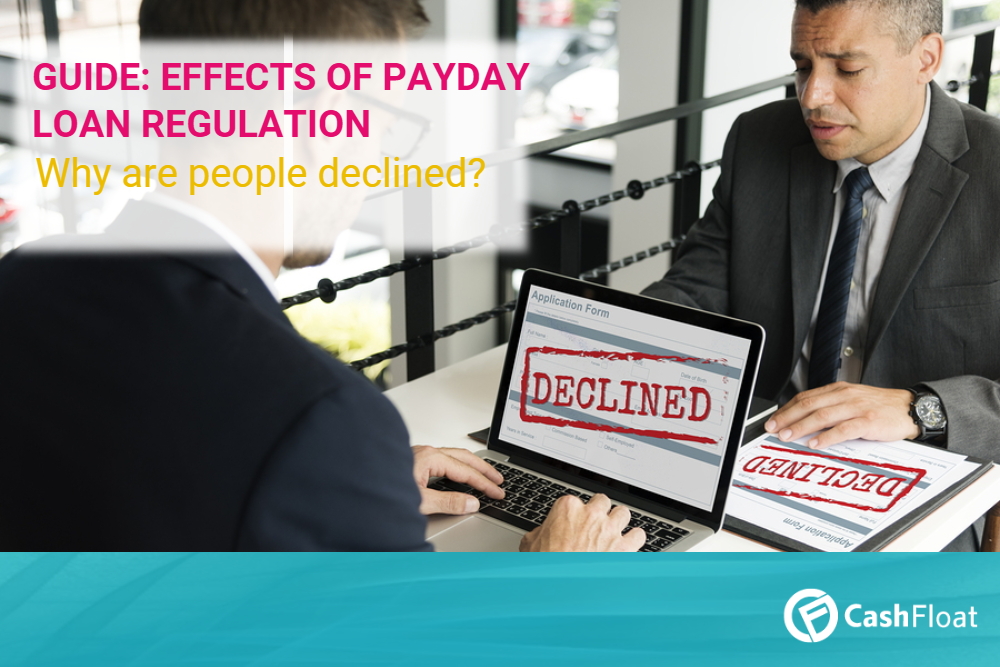 You've examined your options and realised that your best choice is a payday loan. You've looked into different lenders, selected one that suits your needs best, filled out the application form, submitted it and – you're declined.
Why Were You Declined for Payday Loans?
In this article, we will explore how the FCA regulations have caused lenders to decline far more applicants than previously. We'll take a look at which type of people lenders reject based on the statistics gathered by the FCA. We will also give different reasons for getting declined and offer tips to ensure acceptance next time you need a payday loan.
Changing Payday Loan Business Models
Before the price cap, around 50% of payday lenders' made a profit from late payment and default charges. It seems that lenders profited just as much from customers who didn't manage to repay on time than from those that did. This was something that the FCA was determined to change.
How did they do this? By limiting rollovers, CPA attempts, and default fees, unaffordable lending was becoming far less profitable for the lender. The goal here was to prevent firms from basing their business models on struggling borrowers and to instead turn their focus on lending to people who can afford the loan repayments

To illustrate this further, let's look at an example case of a payday loan borrower who doesn't pay.
Before the Price Caps
Kenneth applies for a payday loan of £200 from online payday lender ABCLoans (a fictional payday lender). He is meant to repay £260 a month later but can't so he is hit with a £20 fine. The interest is building up, and he ends up making minimum payments of £25 every month until he can finally repay the full amount. By then, has paid approximately £800. ABCLoans has made £600 from Kenneth's loan, and although they've had to invest quite a bit of time and money into recovering it, there is still quite a large profit.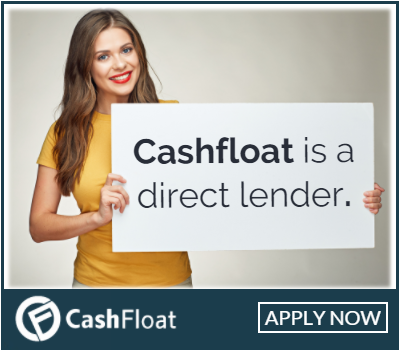 After the Price Caps
Kenneth gets his £200 payday loan, and has a bill of £248 one month later, the maximum the FCA allows ABCLoans to charge. He can't repay, so now has a £15 fine added on. ABCloans add the maximum of 0.8% interest per day.
However, once the sum of £400 is reached, the amount freezes. Kenneth cannot repay more than 100% of the loan value in interest and charges, and so the total amount to repay stops at £400. Eventually, Kenneth repays this, but ABCLoans has only made £200 from his loan. For all the time and money they've had to invest into trying to recover this money, it simply wasn't worth it.
| | | |
| --- | --- | --- |
| | Before caps | After caps |
| Kenneth borrows | £200 | £200 |
| Total Kenneth repays | £800 | £400 |
| Profit (minus expenses) | £600 | £200 |
It's clear from this that while before the caps, lenders would profit greatly from struggling customers, once the caps were in place it just stopped being worthwhile for payday lenders to lend to high-risk borrowers.
This has had the desired outcome of lenders tightening their criteria and declining the higher-risk applicants who they may previously have accepted. In fact, the FCA brings sources indicating that lenders are now only obtaining 20-25% of their revenue from borrowers who miss repayments, far less than the pre-regulations figure of 50%. So, it seems that payday lenders have in fact revamped their lending model to focus more on low-risk borrowers.
Let's take a closer look at which type of people are being declined for payday loans.
Statistics about Declined Applicants: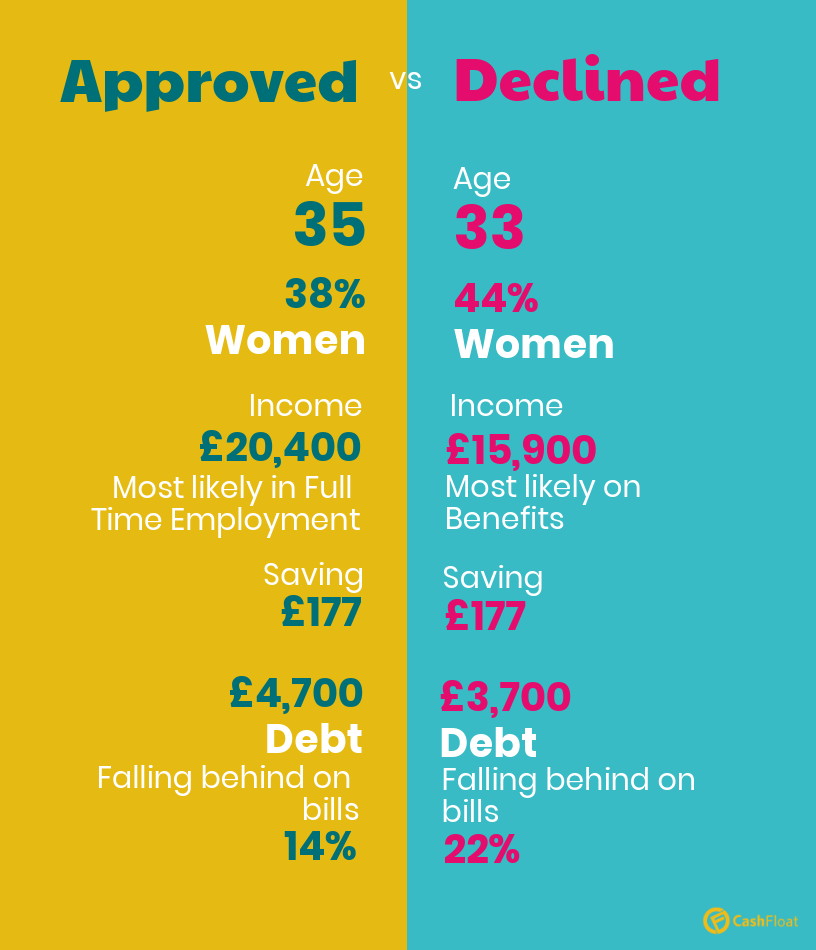 This last fact is quite surprising but can lead us to wonder if this is actually a consequence of their status. Do people who are declined for loans without a guarantor have lower levels of debt precisely because they are often not being accepted? If this is true, it suggests that being declined for payday loans is actually often beneficial for the applicant. We will discuss this more in the next chapter.
Why was I Declined for a payday loan?
Being declined for payday loans can be demoralising. But rather than applying to the next lender on your list, take the time to try and understand why you've been declined, and how you can improve your situation to increase your chances of being accepted next time you apply. Here are three of the main reasons why payday loan applications are declined:
Affordability

By law, lenders have to ensure you can afford the repayments before they can approve your loan. They do this by balancing your monthly income and expenses and looking to see if there is enough left over for the repayments.

If you think you were declined for payday loans due to reasons of affordability, there are two options – to earn more and to spend less. You can earn more by doing more hours at work if that's an option. Or, find other ways of making money such as dog walking or answering surveys online. To cut down on your expenses, look at the different areas of your life where you are spending and see if you can spend less. You may find that you can save by bringing your own lunch to work, or by changing energy providers.




Credit History

One of the primary ways a lender decides the risk level of an applicant is through checking their credit history. If you have a bad credit score, it's a good idea to try and work on it. There are several tasks you can do to improve it such as checking it for errors and ensuring you are on the electoral roll, but the main thing is to be on top of your bills and credit commitments and pay them all on time.

Applying Too Much

Credit lenders can see if you've been applying for a lot of short term loans recently, and this is a significant warning factor. Rather than submitting your application to every lender you find, take the time to read their lending criteria to ensure they are likely to approve you. For example, applying with Cashfloat if you are 17 years old won't do you any good, as we only lend to applicants aged 18 or over.

Remember, instead of working hard to get a loan, it's far better to focus your efforts on not needing the loan in the first place.
Conclusion
Lenders are declining more applicants now than ever, which is what the FCA had hoped for. By placing caps on how much a defaulting borrower can repay, payday loan companies have had to create a new business model that focuses more on lower-risk applicants. As a result, lenders decline many high-risk applicants. What is happening to them? Is their situation improving as a result, or are they just borrowing from other, possibly dangerous, sources? We'll discuss this all in the next chapter.