Payday loans are incredibly easy to access. In fact, 98% of borrowers said that it was easy to use payday loans, according to the CAB. But this can also be very dangerous. Find out how to use easy online payday loans safely and responsibly.
Story highlights
Only 9% of borrowers took just one payday loan, according to Readies.
The FCA regulates payday loans and tries to ensure that they are safe for use.
Payday loans are an incredibly easy form of finance. Payday loan companies do everything in their power to help you get a loan as fast and painless and possible. The whole idea of online payday loans is that you have to put in the least effort to get your money. Furthermore, payday loans are probably one of the fastest ways of getting money when you are out of cash. This means that people can misuse payday loans very easily.
At Cashfloat, we strive to ensure that we only lend to people who are using payday loans responsibly. In this article we will describe the dangers of easy online payday loans, how to keep safe when taking high acceptance loans online. We also describe the FCA safety regulations that make payday loans that bit safer.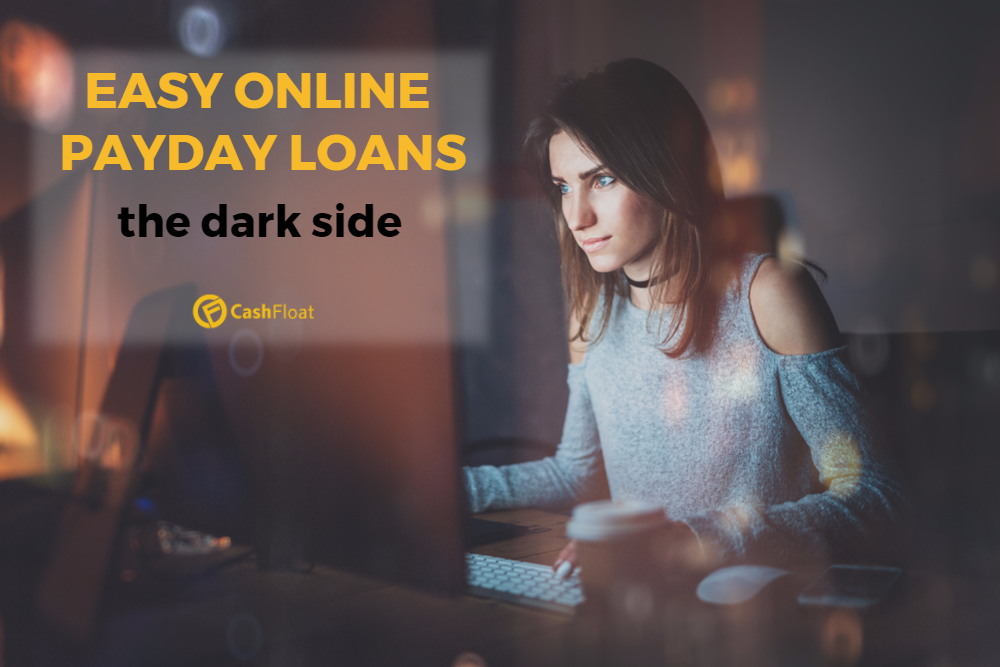 Easy Online Payday Loans
There are many lenders in the UK offering easy online payday loans. These loans offer fast, and easy access to money, often offering same day funding payday loans. In many cases they are the easiest way of getting money.
There are other options for short term finance such as borrowing from a friend, arranging an overdraft with your bank or asking your employer to pay you early. But all these options take time, and in some cases are more embarrassing. With an online loan, you are almost totally anonymous, and you can get the money the same day.
Dangers of Easy Online Payday Loans
While this may be incredibly convenient, these features of payday loans pose a considerable danger. In a poll, conducted by Readies.co.uk, only 9% of payday loan borrowers took one loan. It is clearly the case that once you taste the cake, you can't stop yourself. The feeling and satisfaction of getting a chunk of money that is all yours to spend on whatever you like, with so little effort, is irresistible. In fact, nearly half of the 8000 people who answered the poll had taken 5 or more payday loans in the past year.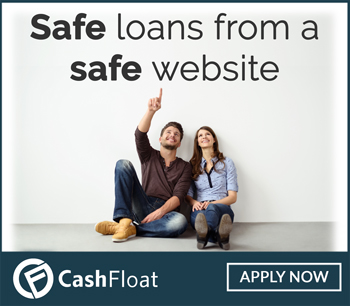 However, often, once it comes to paying back the loan, all the good feelings go out the window. The convenience of payday loans comes with a hefty price tag. The reason that they are so expensive is that they are designed for emergencies and unexpected expenses. But it does mean that paying back a payday loan, especially if you have more than one loan, can become problematic. Nearly 1,500 people in the readies poll used one payday loan to pay off another one.
What all this means is that it is incumbent upon payday lenders and payday loan customers to take extreme care before they take out a payday loan.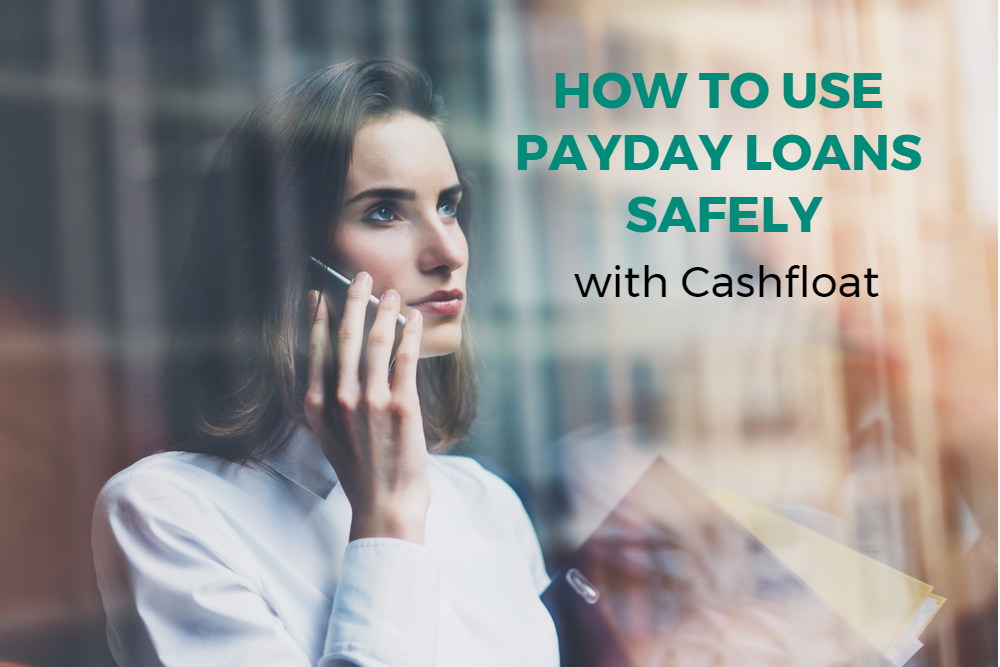 Using Easy Online Payday Loans Responsibly
At Cashfloat, we know that payday loans can be a trap and therefore we encourage our users to find alternative options as much as possible. We also advise our customer only to take out payday loans in cases of dire necessity.
Our lending policy includes various precautions to ensure that our customers don't fall into an uncontrollable cycle of debt. We never allow any customer to take more than one payday loan at one time with us. Our underwriters also won't approve any application if they know it is being used to pay off another payday loan.
But despite our precautions, it is ultimately up to the customer to make responsible financial choices and understand the dangers of a payday loan. However, we do our utmost to explain to customers exactly what payday loans are and what they should use our services for. We have produced a series of educational clips that explain everything you need to know before you take a payday loan. For a full explanation of when you should and shouldn't use a payday loan, watch our Save with Dave clips.
But, possibly more important than knowing when you should take a payday loan is knowing what you should never use payday loans for. Many of the cases where instant decision small loans led to uncontrollable debt start with customers using payday loans for the wrong reasons. Here are three instances where you should never use a payday loan.

You should never use a payday loan for:
To pay off another payday loan.

If you are having difficulty paying back your payday lender, it is a bad idea to take another payday loan to pay it off. Instead of getting rid of your debt, you will simply be adding to your debt burden. Instead, speak to your payday lender and try to arrange a different solution. For example, reputable lenders will often agree to freeze your loan repayments until you are in a better financial situation. Alternatively, you can try to borrow from a friend or relative, an option that you should have considered in the first place. There are also debt charities and debt management companies that can help you if you are having problems with payday loan repayments.

NOTE: debt consolidation loans are a way of getting all your debt under one loan. This is effectively using one loan to pay off another. But, it is controlled and a handy tool for people with many different loans. However, there may be fees for consolidation loans, and you need to make sure that it is financially worthwhile. For more information about debt consolidation loans, read this article.

For Socialising or Entertainment.

If it is something that you don't absolutely need or something that there is any slight possibility that you can go without it, don't take a payday loan to pay for it. Payday loans should only be used in cases of dire emergency when you will lose more money if you don't take a payday loan. For example, if your landlord is threatening to evict you if you don't pay your rent, you can consider taking a payday loan if you can't find any other way of obtaining the loan. But, taking a payday loan for a night out, or to go on holiday, is simply stupid.

For addictions and gambling.

Addictions are a serious matter and are extremely difficult to get rid of. Many people turn to easy online payday loans to fund their addictions, once they run out of cash. Sadly, 3,500 individuals who answered the Readies poll used their payday loan for alcohol, tobacco and gambling. That is nearly 50% of the total recipients of the survey! Yet, however difficult this might be, never, ever use a payday loan to fund your addiction. Not even once! Not only will you have to deal with the side effects of your addiction, but you will also have to deal with debt problems. And if you can't pay back the loan on time, you will have even more financial issues to deal with.
FCA Regulations for Payday Loans

The Financial Conduct Authority is responsible for regulating payday loans. Their goal is to ensure, as much as possible, that short term loans are safe for customers to use. To this end, they have instituted many regulations that all FCA-authorised payday lenders must abide by. The rules are designed to safeguard customers from unscrupulous lenders. That is why it is critical that you only use payday lenders who are fully FCA-authorised.
The FCA regulations include:
Maximum default fee of £15

This means that if you fail to pay back your loan on time, the most your lender can charge you in fees for late payments is £15.

Maximum 0.8% daily interest

This is effectively the price of the loan. However, be aware that 0.8% interest each day is a large amount. Payday lenders can have four figure APR interest rates, a huge amount compared to the two figure APRs of most credit cards and overdrafts.

Maximum Repayment cap of 100%

This means that the maximum you will have to repay to your lender is double the amount that you borrowed. So if you borrowed £200, you would not have to pay back more than £400, even if you miss your repayments and your interest fees build up. This regulation is designed to halt the snowball debt effect. Snowball debt occurs when a customer can't repay their debt, and the interest payments build up until the debt is more than triple of quadruple the original amount borrowed. Despite this regulation, it is important to bear in mind that customers with multiple loans can still end up with unmanageable debt problems.





Loans can be rolled over a maximum of twice

If you can't repay your loan, you can ask your lender to take all the amount that you owe to the lender and create a new loan from it. However, you are only allowed to do this twice. After that, you have to pay your loan back. This is to ensure that people don't have debt that grows bigger and bigger.

Adequate affordability and credit checks

Lenders must check that customers can afford to pay back the loan and have a good track record of paying back their loans. This regulation is there to ensure that payday lenders are not taking advantage of vulnerable people who can't really afford the loans that they are taking.
While these regulations are a good start, there is still an enormous amount of people with payday loan debt problems in the UK. The Money Advice Service estimates that 8.2 million adults in the UK have debt that is considered to be at "problem levels".
Easy online payday loans can be an incredibly useful service when they are used responsibly. But that service comes with enormous dangers that need to be spoken about openly and honestly to protect British citizens and their finances.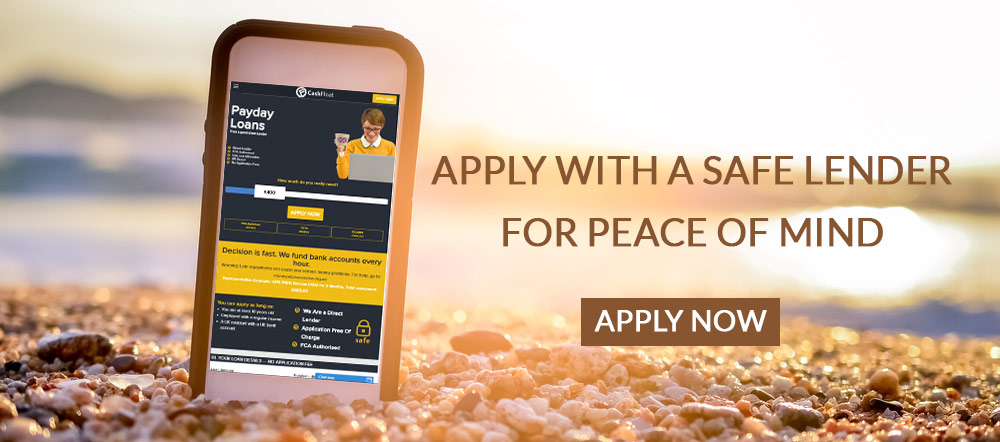 Born a writer, Becky Hall figured she would use her talents productively. So, she became a content writer for Cashfloat, and she loves it. A Business and Accounting graduate, Becky scored high, graduating with a first, but also acquired a professional bookkeeping certificate in addition to her main studies. She always dreamed of becoming an accountant, something she still may achieve, but in the meantime, she is helping to break open a new industry of honest and ethical lending. Becky spends her spare time at the piano, with classical music her favourite choice, but will play jazz to keep her baby happy. Nowadays, though, she doesn't always have much time; Cashfloat has a revolution to make.