Full Guide to Managing Family Finances
– Chapter 3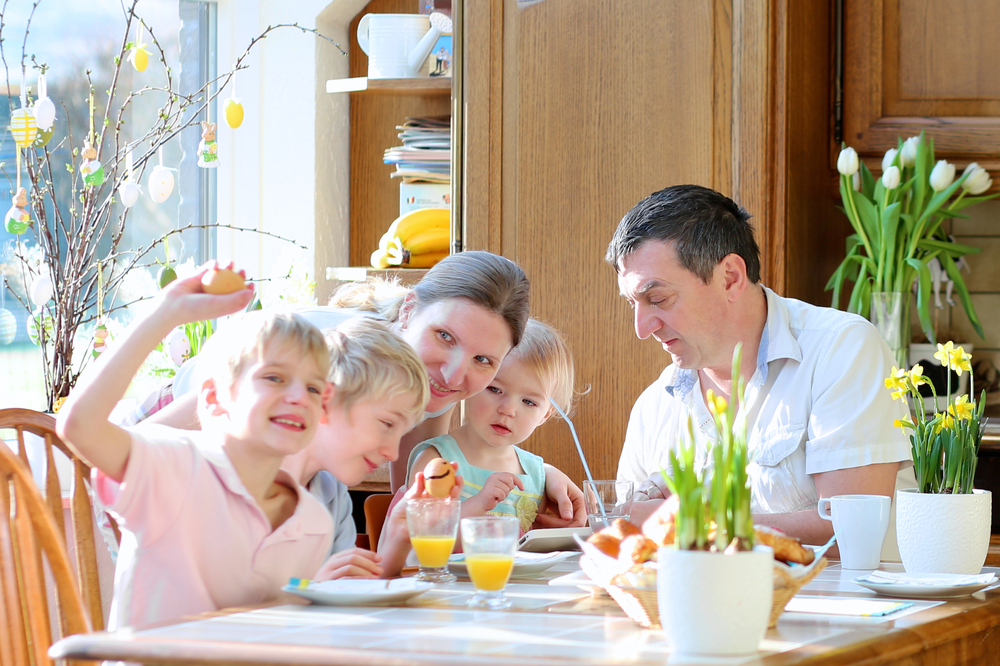 Large Family, Small Budget
Anyone with a large family will know how difficult it can be to keep on top of everything. There is so much to think about and plan for, and it can be a little overwhelming at the best of times. A lot of families get into the tough position of not being able to afford everything they need.
Why is feeding my family so expensive?
It is easy to blame Brexit, but food prices have been rising since the financial crisis in 2008. Since 2007, the cost of some foods have risen almost 47%. Bread and cereals have increased by 32%, whereas eggs and milk and cheese have risen 19%. Everything was cheaper before the financial crash and it is not hard to see now why feeding your family is becoming increasingly expensive. Unfortunately, the rise is expense is affecting our diets, making them less healthy. Children's performance directly correlates to the food they eat and with family struggling to prvide a healthy balanced diet, our countries children's education is in jeopardy.
What are the government doing to help?
The government has made some attempts to address the problem of food affordability for families by issuing pamphlets about healthy eating and by making some strides in food labelling that makes it clear exactly what each food contains. There is a Healthy Start scheme targeted at pregnant women and mothers of young children and Healthy Living Centre Programmes have been established in areas where food poverty is most prevalent.
The government intoridcued free school meals to children in the infant years in primary school. Other children in Juniors in Primary school and high school children are elgibile for free meals. Check if your children are elgibile here.
How to Feed Your Family on a Small Budget
Poor planning makes your family expenses on food a lot higher. No matter what your household income is, there is always something you can do to make your financial position a little easier. Troublingly, there is a significant rise at the moment of families having to turn to pay day loans to make ends meet. In reality, this is never a necessary step to take. As long as you do everything to keep your spending to a minimum, you can avoid this kind of trouble yourself. To help you along with that, we are going to go through how to feed a family of five on a small budget of £250 or less a week. If that sounds too good to be true, then read on. You might be surprised how simple it is.
Planning Your Meals
The most important part of the whole process is probably this. If you only take one thing away from this article, make it this. I feed my family successfully on less than £250 a week. And the most important step I take to achieve that is that I plan our meals out thoroughly. The trick here is to plan out every single meal. A lot of people start planning, but only end up planning for three or four days a week. Often, this is because they are thinking about going out to eat at the weekend. Alternatively, they might be considering getting a takeaway. Of course, both of those options are pretty wasteful when it comes to feeding a large family. If you are serious about managing on a small budget and keeping your grocery spending to a minimum, you need to plan out every meal.
Staying In Is Important
It might sound boring, but this is a vital part of the process. If you are looking to feed your family for less, you need to make sure you are not wasting any money. It is fine to treat your family to a meal out now and then. However, it really should be kept as a rare family treat. Otherwise, you will soon find that you are massively overspending on food. The trick to making this more exciting is simply to make the meals themselves a bit different. Shake things up a bit; try out new recipes you have never tried before. Once you have planned out your meals for the week, make sure that you stick to them. If you don't, then you are essentially teaching yourself that you can't trust the meal plan. You have to stick with it from day one if it is to work its wonders. Keep eating out to special occasions like birthdays. That way, it will remain exclusive as well.
Don't Miss A Thing
The whole point here is to plan ahead as much as possible. But you can't do this with half the effort, or you will get half results. When you are planning out your meals, you need to make sure that you are not missing anything out. Above all, this means that you plan every meal. Perhaps this sounds silly, but how often have you genuinely planned for breakfast? If you have a small budget and want to save money, you need to think about every single meal for the week. Doing so is especially important if you have a family the size of mine. With that many children, you need to think about a lot of meals. Missing out even one or two can cause huge discrepancies between what you were hoping to spend and what you end up spending. You also need to remember about any particular dietary requirements. With that many mouths to feed, that can soon become a headache in itself. It is especially tough when you have children of widely different ages. Nonetheless, the rule remains the same. Plan ahead with as much diligence as you can.
Take Stock Of What You Have
Too often, we overspend at the supermarket because we end up buying something we already have. It can be surprising how much you have without even being aware. To illustrate this, I would recommend the following exercise, just for curiosity's sake. Go into your kitchen cupboards and root out every single item. Then check off anything against your grocery shopping for the week. I can guarantee that you will find at least one or two items which you were about to buy all over again. Usually, this is especially true with the long-life goods. Make sure that you know exactly what you have in your kitchen cupboards. That way, you have a much clearer idea of what you need to buy, and what you can avoid buying. You will be amazed at what a difference even this simple act makes to your grocery bill.
Always Use Cash
We have got into a bit of a cul-de-sac, culturally, when it comes to money. How often do we buy food with our card, instead of cash? The problem with this is that you often end up spending much more than you should or would with cash. If you take out a certain amount of money to spend, then you will find that you don't exceed that amount. It's a deceptively simple trick to save you money in the long run. To tell the truth, it is worth even doing this the rest of the time, not just with grocery shopping. Using cash encourages you to spend less money overall.
Above all, feeding your family on a small budget is all about thinking ahead, and being sensible. You should follow the advice in this article and make sure that you always have enough to feed your family with. As long as you do this, you will never need to harm your finances and your future with short term loans or the like.