An illegal money lender was found guilty of charging extremely high-interest rates to vulnerable customers and was ordered to repay approximately £315,000 of the £425,000 he made. Read on with Cashfloat, an FCA authorised, short term loan company to learn about the investigation and the outcome.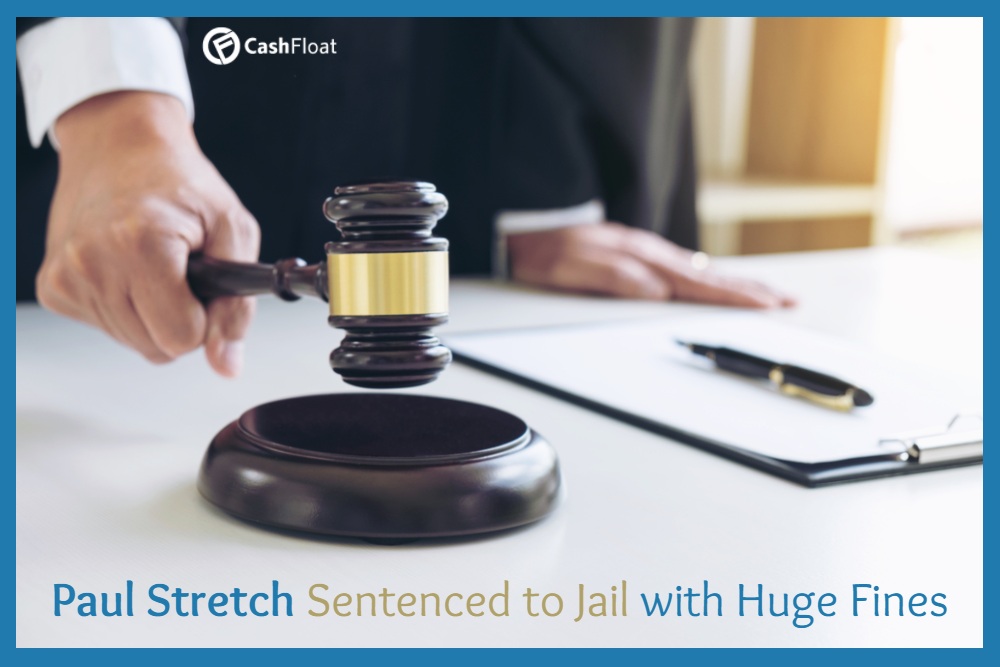 Story highlights
Paul Stretch became rich through illegal lending
The illegal money lender admitted to two charges of money laundering
Learn how to protect yourself from loan sharks
The Investigation into Paul Stretch
The illegal money lender Paul Stretch aged 58, of Twickenham Road, Newton Abbot, ran his doorstep lending scheme for nine years. He became rich through his business and was only caught recently after carers of a vulnerable man with learning difficulties contacted the police. After an investigation, the accused was found to have lent money to nearly 100 customers in Torbay and Newton Abbot including a terminally ill person who was refused credit by other lenders due to her condition.
The illegal money lender, Stretch had previously worked for a leading licensed finance company in Britain. However, he set up his own lending rights without authorisation.
He admitted to owning a consumer credit business without a licence, engaging in a regulated business activity without being authorised and two charges of money laundering.
Exeter Crown Court Rulings on the Illegal Money Lender
Stretch will now have to liquidate bonds and sell property to repay a large portion of the money he made from his illegal lending scheme. Approximately £200,000 of it will come from bank accounts and policies and the rest by selling his property.
Paul Stretch will face serving an extra 3 years in jail unless he is able to pay £315,000 in three months. He received a jail sentence for two years and three months in August 2017 at Exeter Crown Court.
Under the Proceeds of Crime Act, Stretch went back to Exeter Crown Court in custody. The prosecution and his lawyers agreed on an order which was rubber-stamped by Recorder Mr Paul Dunkels, QC. The judge set the amount which Stretch had benefitted as £425,000 and funds he had available as £315,000. Paul Stretch had to pay £11,545 costs. The judge informed Stretch, "You may feel hard done by, but this is the inevitable consequence of your conviction."

The January 2016 Police Raid On Stretch's Home
In January 2016, police raided Stretch's home and seized documents showing he had dozens of current customers. The accused was found with £3070 in cash and a further £100,000 in his bank accounts. Together with his wife Mandy, he was the owner of two homes and two cars. Investigators researching the case found that £350,000 had moved through their bank accounts over nine years. The judge who prosecuted him said the interest rates were 'swingeing'.
The police investigation only began after there was a complaint from an NHS trust about the exploitation of a vulnerable adult.
Notebooks found in his home revealed that between June 2015 and January 2016 Stretch had granted loans totalling £22,500 and had received £95,000 in repayments. During that year he had lent new loans to 60 customers.
Stretch's lawyer, Mr William Parkhill informed the sentencing hearing that his customer was not a loan shark and he had never used any threats or violence to secure repayments. He also said that the interest rates which Stretch charged customers are lower than the interest rates levied by some of the big payday lenders in the market whose advertisements appear regularly on television.
What are ways we can protect ourselves from an illegal money lender?
Unfortunately, there are those illegal lenders out there whom you would not want to have any contact with. Cashfloat have written numerous article on dealing with illegal lenders and how to get yourself out of trouble if you have mistakenly come across them.
Here is a summary of our best tips to help you avoid loans sharks.
Always look for full contact details on the website. The contact details of the company should be on the website. If you can't find the contact details easily then be wary of such companies.
All loan companies must have full authorisation from the Financial Conduct Authority and you should be able to click on the FCA authorisation number on the company's website. If you scroll down to the bottom of this page you will find Cashfloat's FCA authorisation number. If you click on it, it will send you to the FCA website with our full authorisation details.
Find out if the company is a direct lender or a broker. If the website does not state which one they are, you should keep away from them. Know the differences between a direct lender and broker.
Don't respond to cold calls or any spam mail. No reputable lender will cold call you with loan offers. If you receive any unexpected cold calls, hang up the phone.
When looking online for a safe and secure lender, check if the website has HTTPS (the secure connection) on the URL of the browser. If there is no HTTPS, keep away, they may be loan sharks.

Conclusion
Paul Stretch is, unfortunately, one of the many illegal lenders out there. Luckily for us, he is not longer in business and is now serving his jail sentence. Your job is to keep away from these illegal lenders and only to get payday loans from FCA authorised companies. If you do come across any lenders who seem questionable to you, contact the police or your local council.