Story highlights
Learn 10 important payday loan facts that some lenders try to hide
Do you know exactly how a rollover works?
Payday loans are there for people who require a short term loan to pay for that unexpected expense, or just to help them get through until the end of the month. Most of these loans are for a small value and over a short period but are they beneficial for you? People try to warn you away from any loan, but depending on an individual's financial circumstances, this may be their only and last option. Instant loans are becoming more and more popular but do you know what they are and how they work? Here we present 10 important payday loan facts that some lenders try to hide.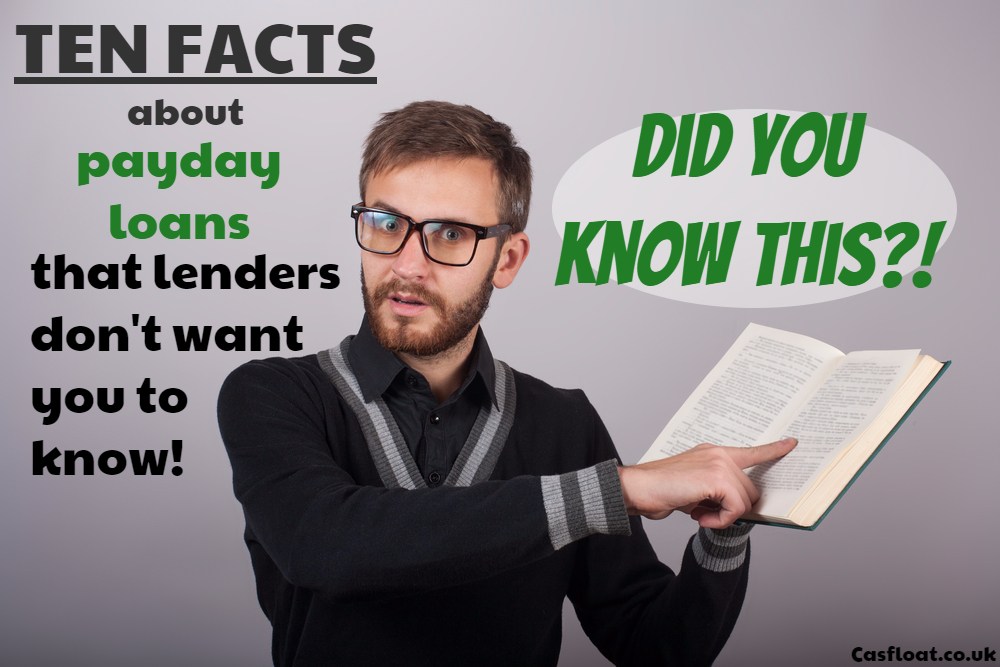 This article will highlight a few of the things that perhaps you did not know about payday loans and what the payday loan companies try to keep from telling you. Just what are these important payday loan facts? Read on and find out!
1. Interest
I am not talking about the interest the payday loan company is showing in you and your financial situation! Here, we are discussing the amount of interest they will charge on your short-term loan.
Although interest rates have now been capped on payday loans, they can still work out to be quite expensive. You could potentially pay back double what you initially borrowed.
Shop around and ask what the APR (Annual Percentage Rate) is on your loan. This rate is the annualised interest rate on your loan, and it is a standard figure, so it will make it easier to compare lenders. However, do remember to check what the total cost of your loan will be. If you are still confused or unsure, be blunt; ask for the exact amount you will be expected to repay.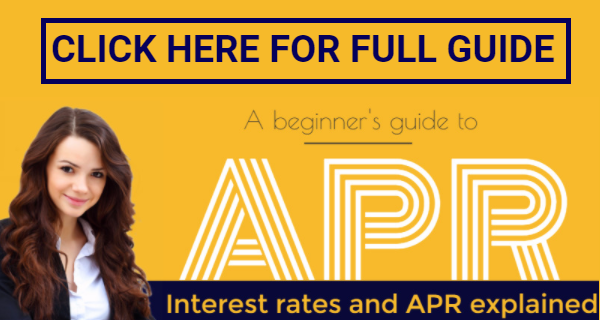 2.Fees
Payday loan companies will tell you what you need to know with regards to charges and interest rates so it is up to you to ask about those hidden fees that could be applied. If you fail to make a payment on time the payday loan company is entitled to apply automatically a default fee onto your loan. This fee can sometimes also incur additional interest charges. You need to be aware of any automatic charges that may become applicable to you should your circumstances change. Often, you can only do this by asking the question.
3.Continuous Cycle
Many people who use payday loan companies do so in the belief that it will help them out in the short term or until the end of the month when they will receive their next pay. Many people do not realise some important payday loan facts – this one application is a short term fix that could possibly lead them into a continuous cycle of up to even ten or more further consecutive short term loans.
It was only meant to be one payday loan
Click To Tweet
The issue is that once you have taken out this short term loan, you had an administration charge to pay as well as high interest rates. The possibility is that you will require another short term loan because, by the time you have paid your first one and the charges associated with it, you are still struggling financially and cannot pay your bills or rental payment, or you are just struggling to survive.
4. Broken Rules
The cap on interest rates has not proven popular with many payday loan companies, and they have had to discover other ways to 'get around' the regulations that are imposed on them. Some providers accept what the new rules bring to them while others have found new ways to 'cash in' on people's poor financial state.
Rather than offering payday loans with the rules and regulations attached to them, some lenders have begun to allow people to borrow on their car. Known as logbook loans, this is a relatively new method to borrow money, and there perhaps aren't as many stipulations attached to these types of credit just yet.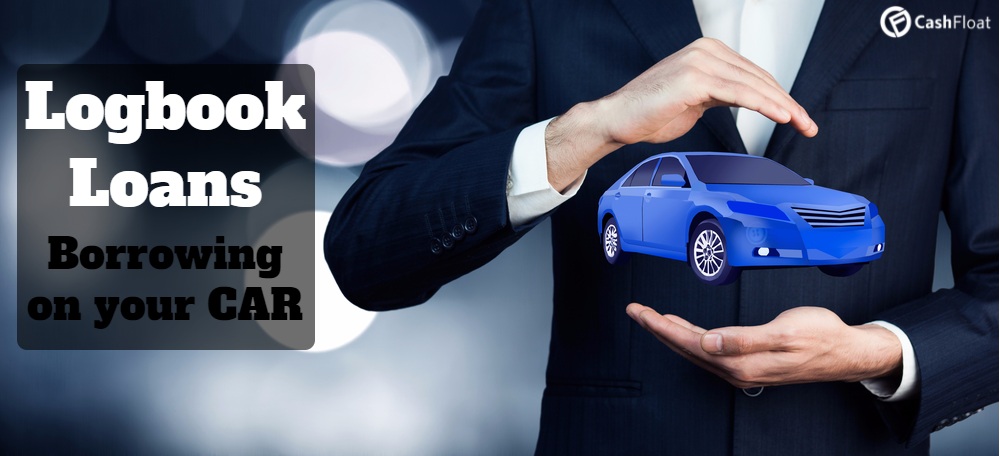 5.A yearlong debt
Many people who borrow from payday lending companies receive social security income, which means they are already fragile financially. These people borrow month to month and quite often find themselves having to borrow money to survive for an entire year, meaning they are in debt for 12 months or more.
It can be difficult to get out of this situation, because it was obviously financial difficulty that for you there in the first place, however, if you can make even the smallest of sacrifices you may just manage to break the cycle of borrowing month on month. This list of important payday loan facts may help you break out of this cycle.
6.It's a rollover
For some people, it's hard to repay the payday loan. As a result, they struggle to meet the monthly payments on time. The payday loan companies are sympathetic to these situations and many of them, if not all, will allow you to roll your short term loan over into the following month. Of course, this act of kindness comes with a cost and a potential fee.

What these companies do not tell you, is that when it rolls over it is extended for a month and fees and interest costs are automatically applied as if it were a new loan. This ability to roll over your debt can cause you further financial hardship, and your short term loan can quite easily spiral out of control. This point definitely has a place on our list of important payday loan facts!
Thankfully the FCA (Financial Conduct Authority) have limited the number of times you can roll your debt over before it becomes payable in full. This limitation is an attempt to prevent people from getting themselves deeper and deeper into debt and a situation that they find almost impossible to get out of, while still giving them some freedom to roll over the initial loan should unexpected circumstances occur.
7. Collection time
When taking out a payday loan, there is an agreement made on how much you are going to borrow as well as the cost of fees and interest. This agreement should also cover the repayments due to be made and when. The payday loan company will tend to insist that you set up a direct payment process to allow them to take the money directly from your account. Unfortunately, if people struggle to meet their repayment deadline and the direct payment comes out of your bank you could find yourself missing other payments or going into an overdraft situation incurring bank fees and other non or late payment charges.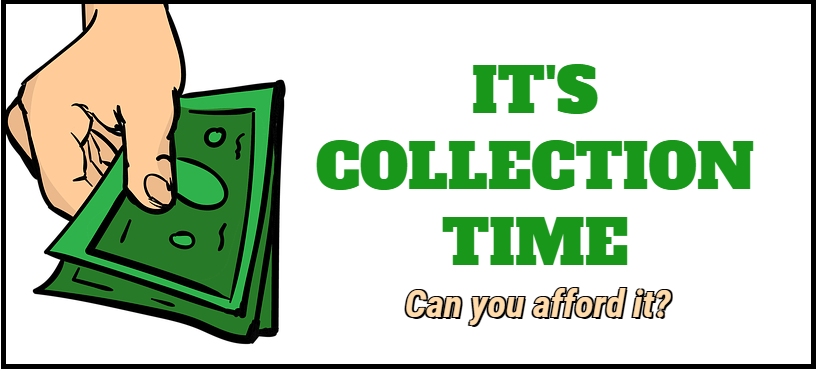 While new regulations have been set in place to try to prevent this, some companies use third party organisations to do their collections for them. These organisations could potentially harass the borrowers into taking out further loans to cover their existing debts.
Payday loan companies need to be clear on their expectations, and you need to be clear on their course of action should you run into difficulty. It is all too easy to think you can manage to repay the small loan. However, unexpected events happen. It is up to you to be prepared for them or at least know what to do if it happens.
8. Credibility
While a payday loan will help you in the short term, you need to be aware of the possible long-term damage it can do to your credibility.
A payday loan could potentially prevent you from getting a mortgage even if you have only had one and paid it back with no issues and on time. The reason for this is that many lenders look at payday loans as a sign that you are struggling to make ends meet. It's a warning flag and may mean that you are an irresponsible spender. As a result, they may consider you a risk and refuse to lend to you.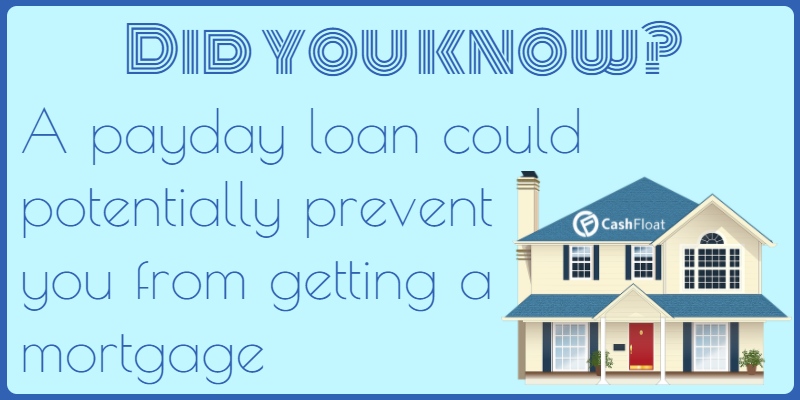 Payday loan companies openly advertise that you may be eligible to receive a payday loan even with a poor credit rating. What they don't tell you is that it could potentially damage your credit score even further. While your credit rating is not the only thing that lenders take into consideration when looking to lend you money you should be aware of the possible consequences that these short term financial fixes could cause you.
9. A friendly piece of advice
Payday loan companies are like any other business – they are there to make a profit, and it is with regret that this profit comes from your bad fortune. Many payday loan companies do not look too carefully into your financial position. Some companies will give you a loan even though you may have a loan out with them already. They may even give you a loan if you have had one previously and struggled to repay it. These companies are not interested in your financial welfare; they are doing a job.
If a payday loan is your only option look for one that is reputable. A company that will not give you loan after loan, but who may perhaps look into your financial affairs a little bit more and decide carefully if you can afford the repayments. This type of company will possibly cap the number of loans it will provide to you at any one time. While these companies' aim is to make a profit, with the number of payday loan companies that are appearing they need to maintain a good reputation and one that works for you and them. A friendly piece of advice or guidance to you and your financial circumstances may be the survival of this company.
10. Cooling off
When you sign up for a payday loan are you aware that you have up to fourteen days to withdraw from the agreement? If the answer is no, do not be surprised as you may not be the only person not to know this.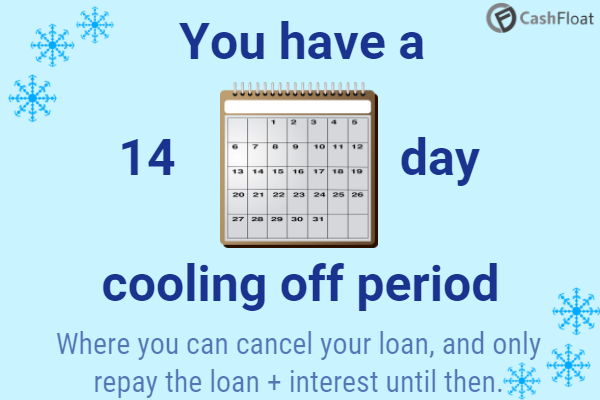 If your circumstances change or you decide a payday loan is not for you, you can withdraw from the agreement within the first fourteen days. You will, of course, be liable to pay any interest on the loan you have used; however, any other charges and fees should be refunded to you in full.
Cashfloat: An Open Book
Although Cashfloat provide a payday loans service, we believe it is essential that you, the borrower, understands everything you need to know about payday loans, and how we can help you. Cashfloat are determined to tell you everything and make you aware of all of the important payday loan facts – the good and bad elements. We want to show you that all the bad publicity payday loan providers receive does not apply to all lenders, especially if they are a reputable and compassionate business. We do our utmost to ensure people get what they are asking for and what they want. It is crucial that as your lender, we work with you, not against you. To maintain our reputation and integrity, it benefits us to ensure you understand the consequences of any loan.
Cashfloat offer a broad range of services to help you and find the best solution to your needs. We are proud to be open and honest. We listen to what people need and want, and we will do their best to provide a high quality and affordable service.
Why These Important Payday Loan Facts Are so Important
It doesn't matter what people say about loans or what bad press they receive; it doesn't even matter the interest that you are expected to pay back; the truth is if you need an emergency financial boost you will take it to get by no matter what. Therefore, you need to know these important payday loan facts. Look for a reputable and truthful organisation to provide this. Payday loan companies are everywhere, on the high street and on-line.
The positive side is that not all payday loan companies are out to make a buck; there are some good and honest companies out there. Also, the FCA are aware of the potential risks involved with payday lending, and it is taking steps to make it more regulated. But, if a payday loan is your only option, do your homework – it won't take long, and it's worth it. If you need to, go with a company that has good work ethics, and that is trustworthy. Take these important payday loan facts to heart. Your future financial position could depend on it.
Visit the following website for further information on payday loans and what to know before you accept one: