Guide: The Effects of Payday Loan Regulation – Chapter 8
A somewhat unexpected consequence of the FCA's cost caps has been instalment loan growth. By spreading the payments over several months, lenders can charge more in interest while remaining below the cap. How do these instalment loans work, and in what ways do they differ from payday loans?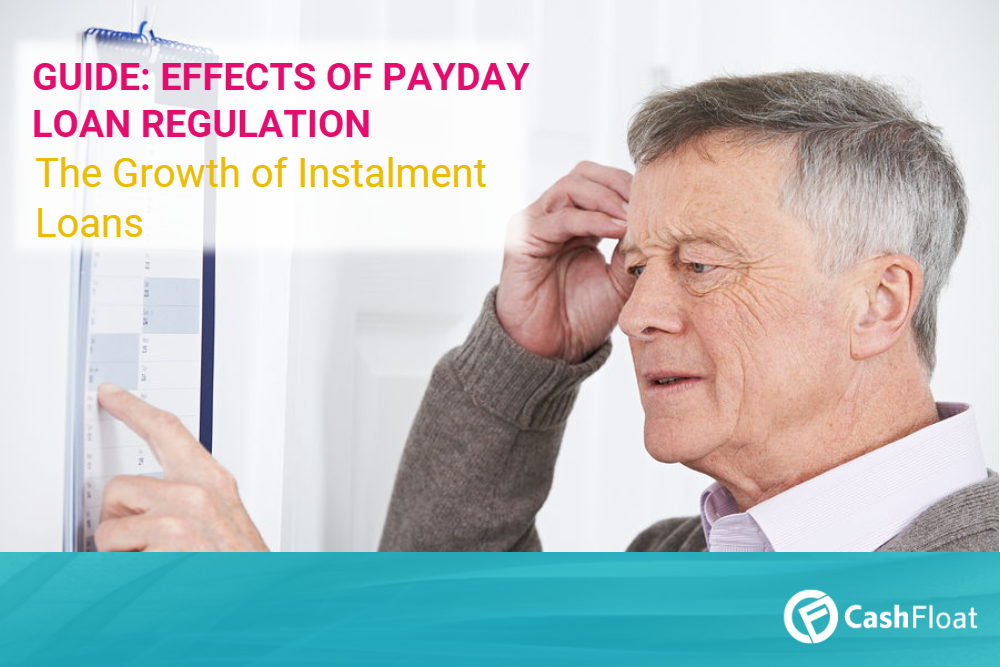 Instalment Loan Growth Vs Payday Loan Decline
An instalment loan lasts for longer than a traditional payday loan and is repaid in several instalments. Because of the increased loan length, the amount of interest charged is usually significantly higher. So, there are three main differences between repaying an instalment loan and a traditional payday loan of 30 days:
There are more repayments than for a payday loan
Each repayment is for a smaller amount than the payday loan repayment is
The total amount repaid is often significantly higher than the payday loan repayment.
Looking at an example may help you understand the differences better and there is an instalment loan growth. Let's say you want to borrow £400. What's the difference between borrowing the money for one month or six? Here are some typical figures:
| £400 loan | 1 month | 6 months |
| --- | --- | --- |
| Number of repayments | 1 | 6 |
| Repayment amount | £496.00 | £128.70 |
| Total interest | £96 | £372.20 |
| Total repayment | £496.00 | £772.20 |
Each repayment is far smaller for the instalment loan, but there are many more of them. In total, you are paying an extra £276.20 for the additional 5 months that you have the loan.
So, are instalment loans better or worse than best payday loans? Are borrowers managing better with them, or are they worse off? Do the FCA need to take action against this shift to instalment loans, or should they leave the situation to develop on its own?
To answer, we'll explore how various aspects of the payday loan market have been affected by instalment loans.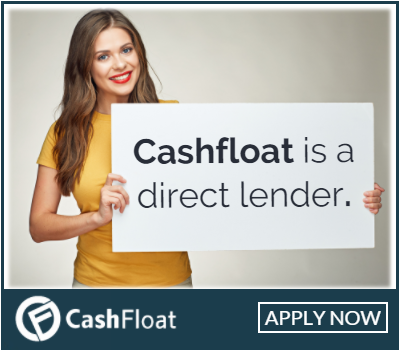 Instalment Loan Growth and Early Repayment
One key advantage of an instalment loan over a payday loan is the flexibility. Many lenders allow borrowers to repay their loans early, and having a more extended loan period allows for some more breathing space.
At Cashfloat, we've optimised our repayment system to allow our borrowers to repay early any amount at any time, allowing for substantial savings on our loans. Check out this informational video with a secret reveal about how to use early repayment to save money on almost any payday loan!
But are borrowers saving money by repaying earlier? Are they managing to take advantage of this flexibility, or are they still struggling?
Facts and Figures of Instalment Loan Growth
In Chapter 3: Coping with Repayments, we looked at various statistics from the Social Market Foundation (SMF) and the FCA. Here is a summary of our findings and conclusions:
In 2013, people signed up for loan terms of an average of 81 days but repaid them in an average of 93 days. However, in 2015, the average loan term people signed up for was 106 days – much longer than previously – but they were repaid within an average of 69 days!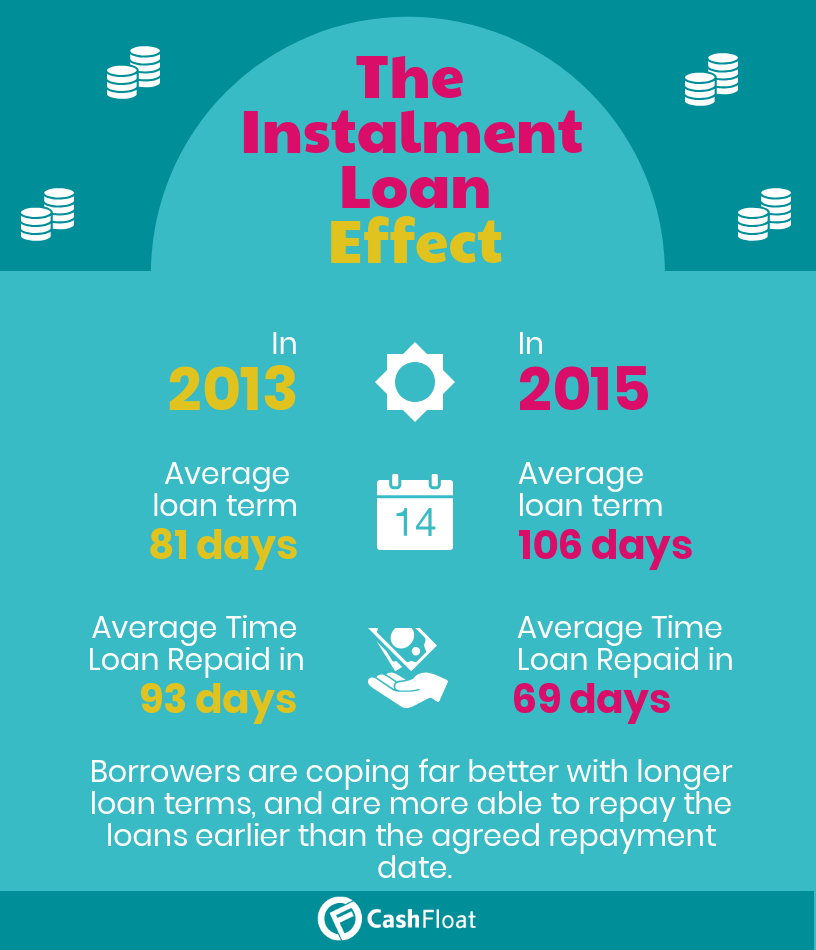 This indicates the rising popularity of instalment loans and instalment loan growth, as borrowers are now choosing loan terms of a much longer length than previously. However, this also shows that loans are being repaid earlier than agreed. It seems that borrowers are coping far better with longer loan terms, and are more able to repay the loans earlier than the agreed repayment date.
Further data from the FCA revealed that there has been an increase in arrears, but a decline in the default rate. Practically speaking, this means that borrowers are likely to miss one repayment, but then go on to repay their entire loan within the contractual loan term.
What Lenders Are Saying about Instalment Loans
Many lenders have brought up the point that the longer loan term of an instalment loan increases the likelihood of a change in the borrower's circumstances which would prevent them from meeting a repayment. However, they have also said that borrowers are usually able to recuperate from these temporary financial difficulties and resume repayments as normal. Overall, any financial problems tend to be temporary, rather than the starting point of a more profound crisis.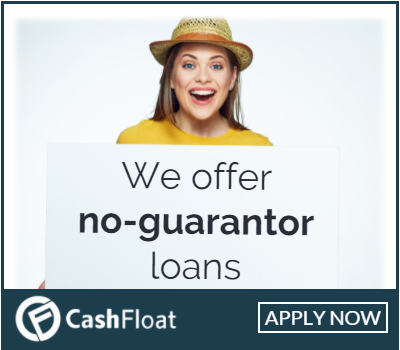 Instalment Loans = Increased Cost
So far, we've discussed how borrowers are better able to pay off instalment loans than payday loans. However, they are in general paying far more than they would for a payday loan.
So, the question of which loan is better would really depend on an individual's circumstances. If they would be able to repay their loan within one month, then a payday loan is obviously the better choice. However, if they are unlikely to be able to meet this repayment, and cannot commit to large repayments, then an instalment loan is usually the better choice.
In line with this, several consumer groups told the FCA that firms must carry out suitability assessments before lending, to ensure that each borrower gets a loan structure that is appropriate for them.
It seems that instalment loans are a good thing for the consumer. Borrowers are enjoying the increased flexibility and taking advantage of the longer loan terms to repay their loan earlier and save money. However, the increased cost means that some borrowers would, in fact, be better off with a shorter loan term.
What Does this Change Mean for Payday Lenders?
Broader Range of Products
Instalment loans offer payday lenders the opportunity to provide a broader range of products. Some lenders have begun offering two distinct products; payday loans lasting 30 days or less, and instalment loans of usually around 6 months. Others just allow applicants to select their preferred repayment schedule, generally offering between 1 and 6 months. Another difference in what lenders can offer is the size of the loan; instalment loans tend to be for higher amounts than payday loans.
Some lenders have stopped offering 30-day small wage day advances altogether. This may be a cause for concern, as there is still a demand for such short term credit. Borrowers who are explicitly seeking these types of loans would be disadvantaged if they were no longer able to obtain them. However, the FCA has seen evidence that 30-day loans are still available, and are not worried about this.
Price Competition
Instalment loans bring with them an increase in price competition. Why?
With payday loans of 30 days, almost every lender charges the maximum allowed, 0.8% interest per day. There is almost no price competition; in fact, the vast majority of borrowers aren't even looking at the price anymore when choosing a lender, focusing instead on other aspects such as speed and reputation.

It's different with instalment loans, however, for a simple reason.
Following the rules of the cost caps, a lender can only charge the maximum of 0.8% daily interest on a loan of up to 125 days. At that point, the interest is 100% of the original loan amount, and nothing else can be charged. So, if lenders want to offer loans with a longer term than 125 days, they have to charge below the cap of 0.8% interest per day.
As a result, we do find more price competition among the longer term loans. Competition means that lenders have to offer lower prices and/or better products in order to secure customers. Therefore, the FCA is happy about the competition that instalment loans have brought about.
Instalment loans mean that lenders can offer a broader range of products, although it is worth noting that 30-day payday loans are still available from many lenders. The increase in loan length has also pushed lenders to lower prices in order to remain below the cap. As a result, we do see price competition among lenders with instalment loans, something which has been almost wholly eradicated among 30-day payday loans.
Conclusions on Instalment Loan Growth
An unexpected consequence of the FCA regulations has been the rise of instalment loans. After much investigation, the FCA has concluded that this appears to be a positive change; borrowers are managing better with the increased flexibility, and lenders can offer a wider range of products, individualising their brand.
There are still 30-day payday loans available, so borrowers are left to make their own decisions about the length of the loan term they would like to sign up for. There is some concern about borrowers opting for more flexibility despite this being more expensive, and consumer groups have called for lenders to ensure their loan terms are appropriate for each borrower.
At Cashfloat, we offer the best of both worlds. We give the option of longer loan terms (up to 4 months), and encourage our borrowers to repay it as early as possible. This way, you can get the flexibility of an instalment loan with the price of a payday loan.
So, in general, the rise of the instalment loan has benefited UK citizens greatly.