Payday loans are not supposed to be used to pay other payday loans. But what if they are? Why does it matter anyway? Can the FCA do anything?
According to a recent poll by Readies.co.uk, it was revealed that 13.5% of payday loans borrowed were primarily used to pay off other payday loans. This most likely indicates that this percentage of payday loan borrowers could not afford a payday loan in the first place. Instead of not taking the payday loan, they just took one only to pay other payday loans off. You can only guess how they repaid the second one too. In fact, in the same poll, it was found that 43% of payday loans borrowers who took the poll have taken 5 or more payday loans in the past year. That's almost one every other month!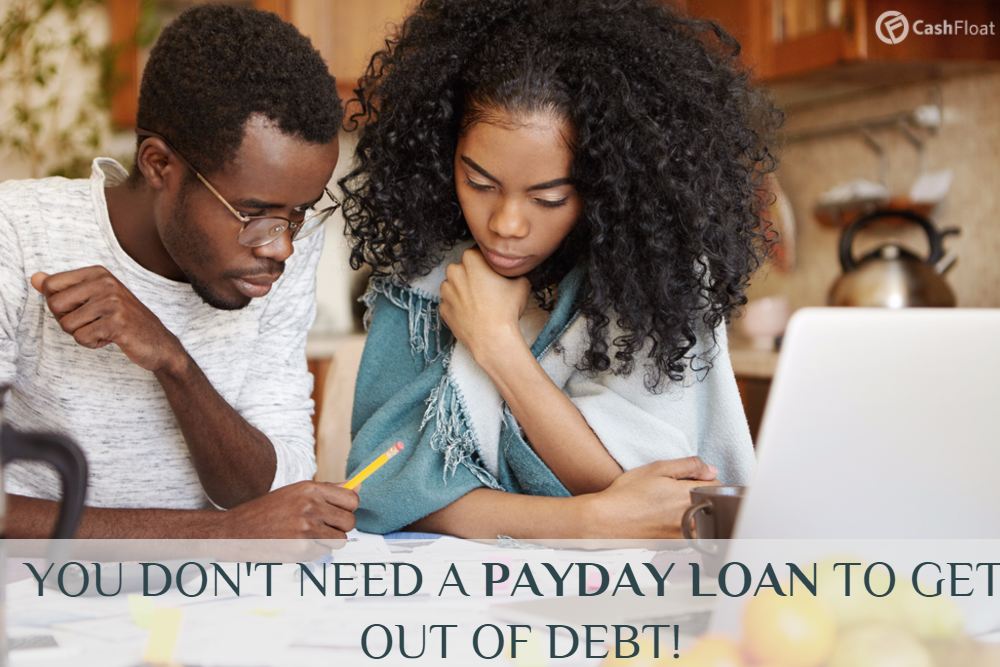 Story Highlights:
13.5% of payday loans borrowed are used to pay off other loans
In early 2015, the FCA imposed a new price cap on payday lenders
There will be a review of the price cap in 2017
Do FCA Regulations not Prevent this?
FCA regulations are in place to avoid exactly this happening. In early 2015, the FCA imposed a new price cap on payday lenders. As well as introducing a 0.8% cap on interest per day, they also enforced a regulation that restricts payday lenders from charging more than double than the original amount borrowed.
So, for example: If Norbert borrows £200 from a payday lender, the payday lender cannot charge him more than £400 on the loan including interest and late payment charges. However, if Norbert refuses to pay the loan and is taken to court, he must still pay the court charges.
Can we Prevent Payday Loans being used to Pay Other Payday Loans off?
In essence, the FCA cap was supposed to avoid payday loan debt getting so high that consumers would need another payday loan just to get rid of the first. Consequently, the fact that over 10% of payday loan users STILL take payday loans to close other unsecured payday loans is quite shocking. Perhaps people like Norbert are still pressured to take payday loans to fund payday loan debt out of embarrassment to admit that they cannot afford to repay their first loan.
It can be hard to admit to anyone, especially a complete stranger, that you are having money problems. So, in order to try and make as if everything is OK, they may just borrow another loan to pay other payday loans off. What they don't realise is that this can lead to a vicious cycle of borrowing UK loans online that can only land you in a deep amount of debt.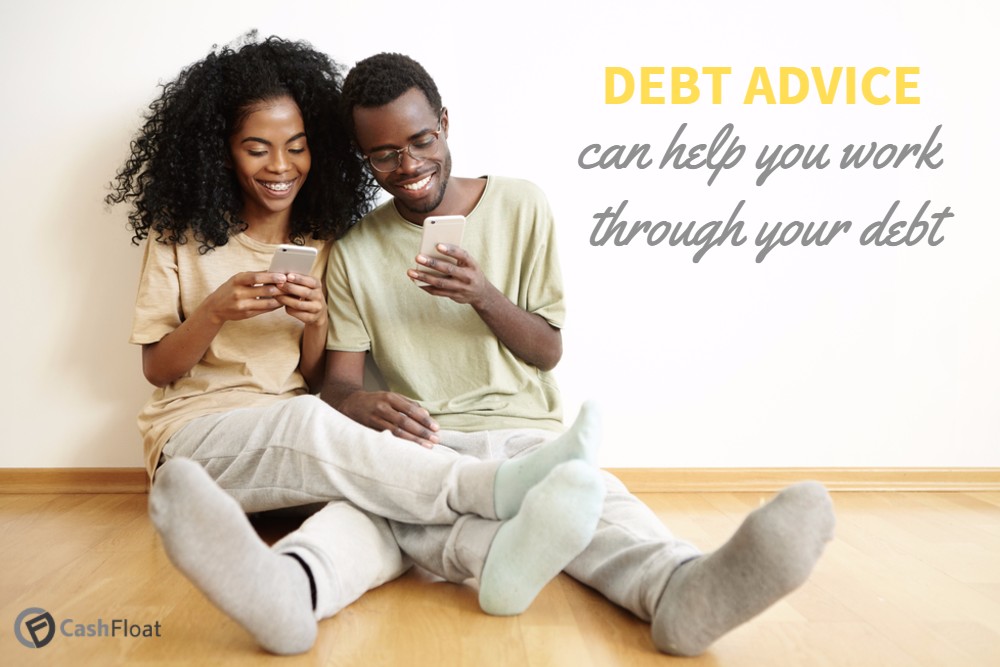 Of course, the correct thing to do would be to find a debt advice company that can help you work through your debt. A debt advice company would help you work out your total amount of debt against your income. They will then help you to calculate how much you can afford to pay each creditor on a monthly basis. Some organisations, such as Stepchange, will even pay your creditors for you. This can help you avoid a lot of stress and pressure when it comes to dealing with your debt. It will also make sure that you are not tempted to borrow another quick loan to pay other payday loans off. This is because you will see what trouble this can land you in.
CMA Investigation
In a market investigation carried out by the CMA in 2015, it was found that over 80% of loans provided by payday lenders were to customers who had already had a loan with them. Moreover, 83% of people who applied for loans in 2015 had used unsecured short term loans in the past.
It seems that since the cap came into force, however, significantly less borrowers are getting into financial trouble through repeat lending. This is especially since a significant part of the cap was a restriction on the amount of times a customer can rollover a loan. Previously, consumers were unlimited to the amount of times they could refinance a loan. Now, they can only rollover a maximum of twice.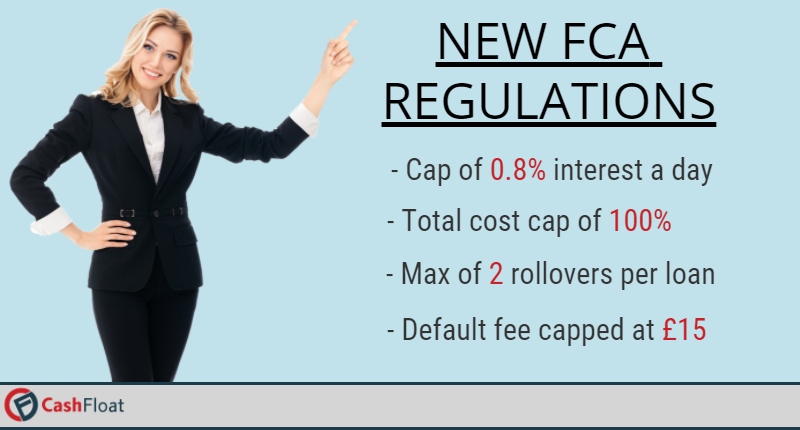 So, Is the FCA Cap Working?
In July 2014, the FCA estimated that 11% of current borrowers would no longer have access to payday loans after the cap in 2 January 2015. This means that less consumers supposedly have access to high cost short term loans.
However, since over 10% of payday loan users are using their credit seemingly irresponsibly, perhaps the FCA need to introduce a new type of restriction. Still, according to the CMA, 10% of respondents were declined for new loans after the cap. This is despite the fact that most had taken loans previously. There will be a review of the price cap in 2017. Maybe the result of the review will help ease up these kind of statistics in the future.
Are payday lenders getting better?
It's obvious that lenders are acting more responsibly than before. All regulated lenders must abide by FCA regulations, and this includes limiting rollovers. Most lenders do not allow two concurrent loans to be active at the same time. In addition, responsible lenders will have a maximum amount of loans that can be borrowed during any given year.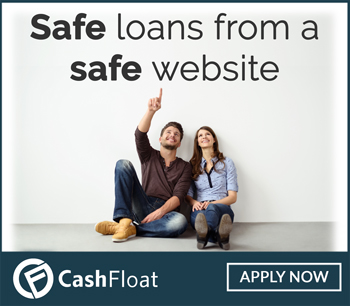 FCA Regulations in Practice
At Cashfloat, we carry out very thorough checks on every single application. As well as checking the credit report and searching for fraud risks, a huge focus is put on affordability. If we feel that a customer has too much ongoing credit, we may choose not to lend to them. In fact, we may even turn a customer down for just applying for too much credit. This is because this may be an early sign of overcommitting to multiple credit agreements. We carry out the same measures on our existing customers as on our new customers. In addition, limits are put on how much a customer can borrow with Cashfloat to ensure that no one is overly-dependent on our expensive form of credit.
Negative effects on the market
The restrictions placed on lenders have been wholly effective. As mentioned in the CMA investigation above, it does seem that it is harder to obtain credit online from payday lenders. However, if people are not managing to borrow money from FCA authorised lenders acting under the influence of the regulations, where do they turn in their time of need? It would make sense that many of the applicants find other forms of credit, such as bank loans overdrafts or peer to peer lending. However, it is worrying that 6% of applicants declined for credit are thought to have found access through unauthorised credit firms or loan sharks. Although this figure is not a lot, in the grand scheme of things, it works out that quite a figure of people maybe finding financial relief in this way.
The Cashfloat Way
At Cashfloat, we are constantly on the lookout to find the right balance for our customers. On the one hand, we are always looking to act responsibly. We have rules in place to protect borrowers from landing themselves in a quicksand of debt. Hopefully, we can helpavoid people from taking high cost credit to pay other payday loans off. At the same time, we try and make sure that our instant decision small loans are available to as many people in the UK as possible.