The Grand History of Credit in the UK
– Chapter 1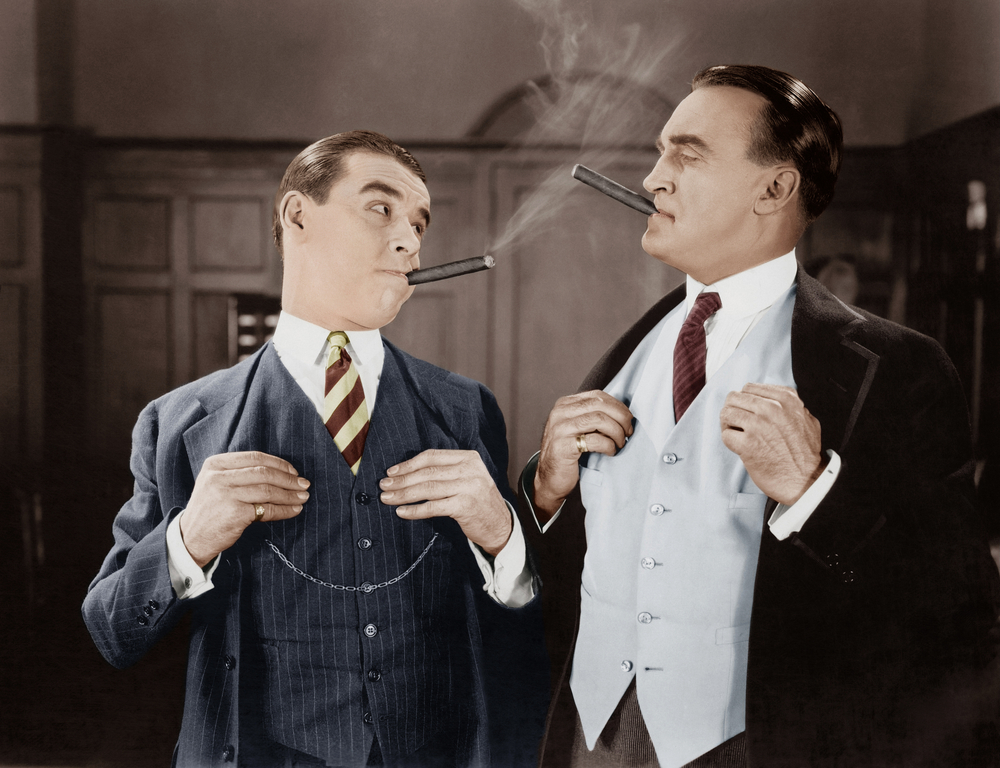 Obtaining Credit Wherever You Stand
As the society in which we live has evolved, it has become more common for everyone to use credit. In previous centuries it was only the upper and middle classes that were able to, but by the end of the twentieth century, most families could access some form of credit even if it was just for a mortgage or a payday loan. There are many ways of obtaining credit, but here we will try and explore some of the cheapest options available.
Credit Checks and Credit Unions
Of course, there are criteria that must be met before you can have access to credit. If this proves difficult, there are credit unions which provide low cost loans and other financial services to families that cannot get access to normal bank loans. The credit unions are non-profit organisations that are owned and formed by members. They are a direct descendant of the original building societies – most of which were bought out and swallowed by big banks in the 1990s.
Credit unions can provide a range of financial services to families and individuals who would otherwise be dis-enfranchised by banks that are now demanding a long and spotless credit history. Obtaining credit is very difficult unless you have a credit history, and it was often the case that vulnerable families would borrow from loan sharks and experience difficulties making payments, as well as being asked to pay really high interest rates. In an attempt to shut down these loan sharks, the government has encouraged the growth of credit unions and these institutions are now under the regulations of the Financial Conduct Authority. Credit unions offer a wide range of services and deliver some of the lowest rates in the market place. They help individuals to build up a nest egg of savings by offering good rates for ISAs and also deliver affordable loans to people who have been refused them by the big banks.
Credit unions are usually run through large corporate concerns or by organisations such as the police. Most counties have a credit union, and you can find the nearest one to your home by looking them up on the Internet or asking at a local Citizens Advice Bureau. When first introduced, they were used mainly by borrowers who struggled to qualify for loans from high street banks. However, many now offer products through an online website and with over a million members in Britain alone, credit unions have become part of the mainstream credit availability in the UK.
Bank Loans
One of the simplest forms of cheap credit available today is a bank loan and as long as you have a decent credit history you can use a bank loan to buy almost anything. Loans can be secured against a property or business or be unsecured. Once strictly the domain of the middle and upper classes, bank loans are now freely available as unsecured loans and can be used to pay for an annual holiday, to refurbish a home or to pay for a new car. If you have a good relationship with your bank it can often be a cheaper way to finance a vehicle than by taking on a car loan which will usually be charged at a higher rate.
The Transformation to Responsible Lending
The history of personal credit goes back a long way. It had evolved to a point in the late 1990's when almost anyone could get a substantial loan with little or no collateral. This came to a head when mortgages were issued with self certification from borrowers stating that they were good for the funds the amount loaned. Credit regulations were transformed after the financial crash of 2007/2008. Since then, credit has undergone a sea change with banks and corporations now becoming much more wary about lending too much money to an individual if they cannot prove they can pay back the sum. Some of these changes are due to stricter regulations being enforced by the FCA. Credit checks are now far more stringent and can have a great effect on the modern lifestyle. If you cannot get credit it is impossible to buy a house, to rent an apartment or even to rent a car. Your credit history tells a potential lender a lot about your spending and saving habits and this can have an impact upon any future loans you may apply for. The key once you have been successful in obtaining credit, is to always pay back the money on time – a fact that some world governments haven't quite grasped yet.
Is the Availability of Credit Beneficial?
A modern economy needs credit. When used in a sensible manner it can be a great asset when you want to buy a home or car if you don't have the funds available immediately. Having a good credit history shows a lender that you are reliable and suited for the funds that you are borrowing. Most societies cannot function and grow without lines of credit. In 21st century UK, the new regulations from the FCA are helping to prevent families from getting into soaring debt and this can only be a good thing. As long as you understand that all money borrowed will have to be paid back (with interest), you can use credit in a sensible manner. This is true whether you need it to help you get on the housing ladder, to assist you with transport options or to aid you through the unexpected financial situations that can arise without warning.
Keeping Safe When Using Credit
Credit has always been around, but the stricter rules that are now being imposed by regulators means that it is safer for families to take out a loan. Once you have fully paid back a loan you will be on your way to creating a credit history that will enable you to borrow money in the future without having to submit to high interest rates that could turn your finances upside down. Credit has a long history and no doubt a long future as modern economies continue to develop and grow. It is important to remember that obtaining credit must be done responsibly. The same rules apply with loans of large amounts, and smaller short term loans. Borrowers must always be certain that they'll be able to repay on time. You can read more about the history of online loans and credit here.