How can I borrow more for cheaper, when I just need that extra cash?
In today's financial climate, most people find themselves needing a little extra support from time to time. Bank overdrafts can be the perfect solution. They provide the safety net to escape temporary cash flow problems without the need for loans. But most recent researches shows that in many cases overdraft fees are much higher than pay day loans fees.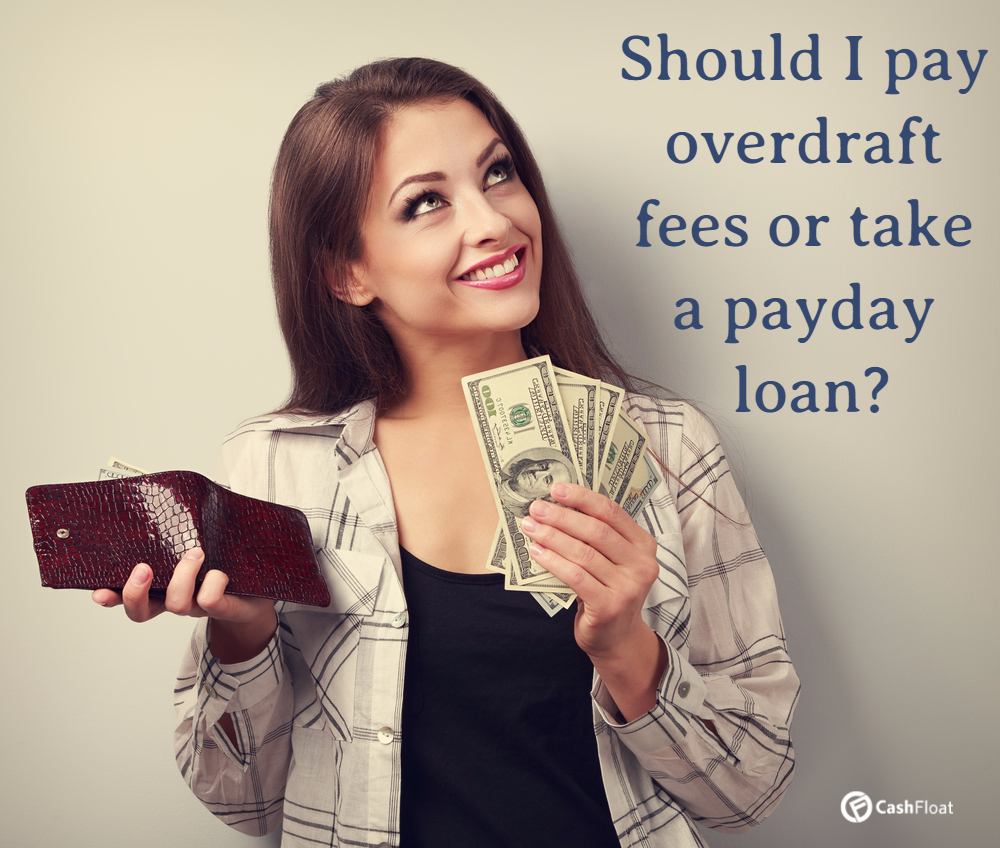 Story highlights
How to understand overdraft fees
When should I use my overdraft?
Disadvantages of using overdrafts
However, overdraft facilities aren't a form of free money. Entering an overdraft can result in fees and penalties. Unfortunately, if you don't act quickly, it can rapidly turn into a nightmare. UK customers pay very high rates too, which is even more reason to pay attention. Here at Cashfloat, we have decided to investigate whether an overdraft facility is indeed an effective way of managing a short term money problem.
Cashfloat is an FCA authorised payday lender. We lend amounts between £200 and £1,100 to applicants who meet our affordability checks. You can apply online, taking just a couple of minutes to fill out the application form. We are a UK based, and our loans are safe and affordable. Please read this informative article on overdraft fees:
Overdraft Charges Explained
When opening a bank account, you may be offered the option of an overdraft. This is essentially a window to enter a negative balance. It's a solution that can be extremely helpful when you don't have quite enough money to the pay the bills. Aside from making timely payments, it can prevent you from encountering various others fees.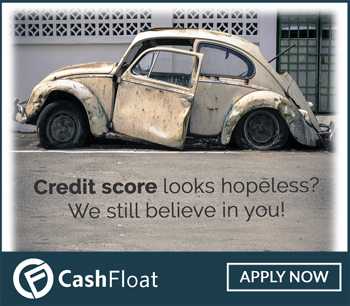 However, entering the negative balance can see you incur charges too. Some banks will offer a small overdraft that can be used without facing those fees. Exceeding this level, or entering an overdraft that isn't free, will lead to daily charges. In most cases, the amount will start at pence, but it can increase if the overall debt grows. And the bigger the fees, the harder it is to escape. You should consider if you will be better off with a unsecured short term loans to cover your expenses.
Should I Use My Overdraft
The overdraft facility is designed to make life easier for customers. When used appropriately, it can. But the only time it should really be used is to escape a spot of bother. Perhaps your employer has delayed payment. Or maybe unavoidable issues have made things tighter this month. Either way, this temporary solution can remove the stress until things correct themselves in the coming days. Quite frankly, nobody is going to begrudge paying a couple of pounds for that security.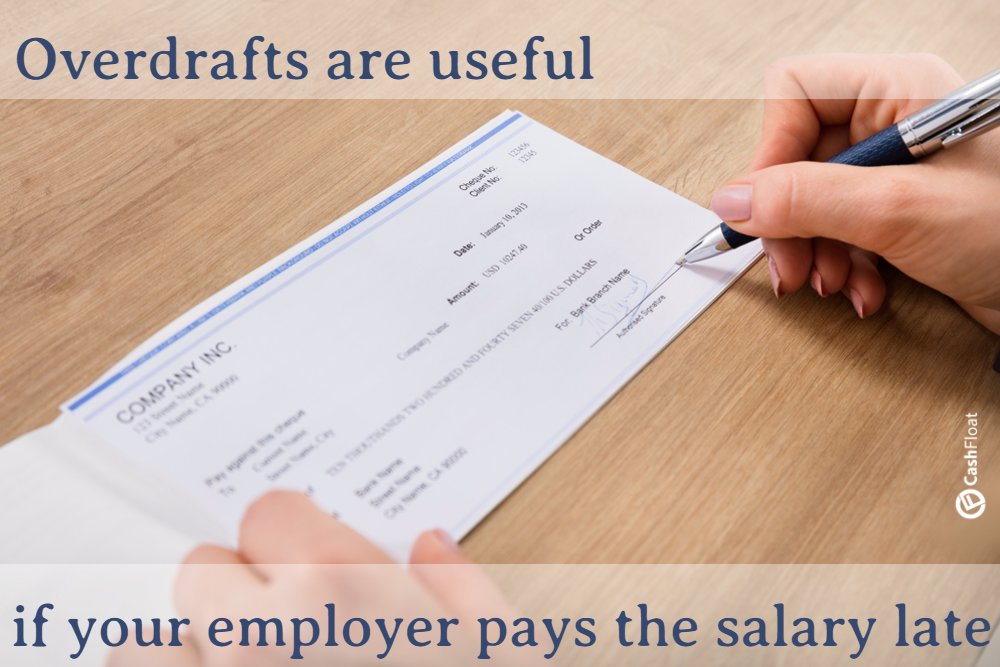 However, the overdraft should be viewed as a last resort. Using it to buy clothes or other luxury items is never a suitable solution. Once you start treating it as part of your capital, you're opening yourself up to a world of trouble.
If you can arrange a small overdraft, it can be a great way to avoid emergencies. Emergencies is the key word. Never use it unless you truly have to.
Bad Situations
Entering your overdraft for a day or two isn't going to make a much of difference to your life, especially if it's arranged. Many people find their fee-free arranged overdrafts are a necessity to cover their monthly spending. But if you're not careful, overdraft fees can cause a lot of damage.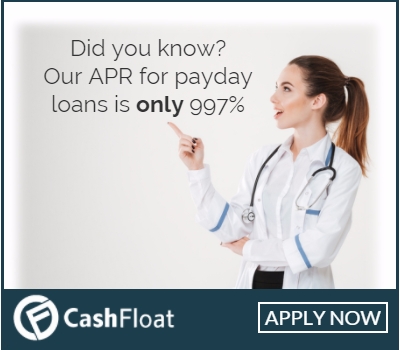 Once you enter an overdraft that incurs fees, it's imperative that you find a quick escape. The longer you stay in the red, the more money you'll end up losing. Sadly, once you fall into the vicious cycle, it's possible to find that income is simply paying off the overdraft fees. If this happens, clawing your way back to black will feel almost impossible. That's the type of debt that nobody wants.
Owing money is never nice. Owing money in a situation that shows no sign of easing up is nothing short of a nightmare.
Othe Problems with Overdraft
Entering overdraft on a regular basis is clearly an unwanted situation. After all, entering it suggests that you're already in a situation where you can't afford to pay those fees. Even if you can't, needlessly losing money is never a viable solution. However, it's not only those direct issues that need to be considered.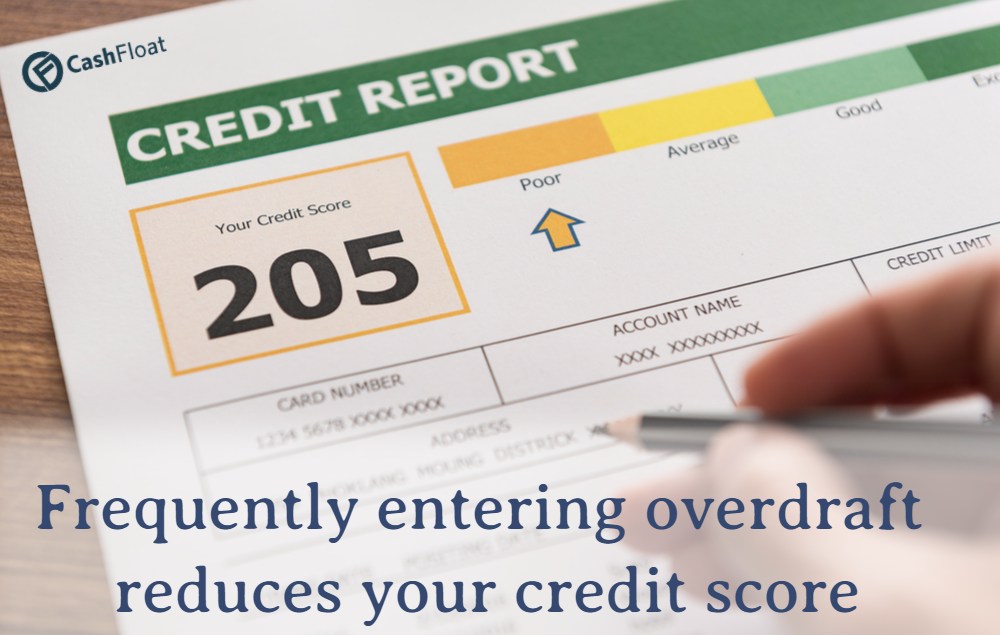 Overdrafts, arranged or not, can show up on credit checks. And as everyone knows, damaging your credit history can have a negative impact on future financial commitments. It could limit your options or potentially sever them altogether. That's just another reason that knowing the situation is crucial.
Why Does It Happen?
People can enter their overdraft for a variety of reasons. Unexpected bills, unforeseen circumstances or late payment from work can all play a role. However, this is an explanation for singular occurrences. The primary source of long-term problems is a lack of knowledge.
Of course, individuals should take responsibility for their finances. However, the environment of overdrafts and subsequent charges can be very confusing. Sadly, many banks are purposely very vague on details. Legally, they simply need to make you aware of potential charges. Details on exact rates can be omitted or left in pamphlets. And that can cause major problem for unsuspecting victims.
Surveys have shown that many people aren't even aware of these charges. Naturally, this can create very dangerous territory indeed.
How Much Do Overdraft Fees Cost The Public?
UK citizens are amongst the biggest sufferers of overdraft fees. It can be attributed to poor financial management, high living costs and unfair banks. Regardless of the reasons, it costs people serious amounts of money. Research has shown that the average person can expect to incur in excess of £13,000 in overdraft fees during their lifetime. Whatever way you look at it, that's an astonishingly high figure.
Banks are ultimately looking to make money, and many will take advantage of the situation. Worse still, once those problems start, it's hard to do much about it. Once again, that lifetime average of £13,000 is far too large to ignore.
Who Can It Affect?
Many people will wrongly assume that they're exempt from the potential damage. But the fact banks often have those overdraft features in place without customers knowing means that everyone is at risk. Of course, there's more danger of being sucked into the abyss if you're not earning much money. Nevertheless, even those with steady incomes shouldn't ignore the danger.
It only takes one mishap to encounter those daily fees, which can sometimes be in excess of £5. As the aforementioned average lifetime costs shows, those small charges can soon add up too.
How to avoid bank fees
Overdrafts aren't the enemy. There's nothing wrong with using them, but it's crucial that you learn to use them responsibly. Your finances need to be handled with care at all times. Thinking about those overdraft charges is a key factor in achieving that overall feeling. Do not underestimate its importance.
The first thing you should do is take the time to understand any agreements. Different banks have unique rules and situations. Make sure that you know the regulations surrounding your specific account. This should ideally be done when opening it. But if you've already opened it, then it's not too late to learn these details.
Apart from that, the key is to manage your finances. Again, facing a single charge of 75p isn't going to cause major problems. However, you need to be sure that you're avoiding any long-term stints in the red. That's when problems really start to arise.
Overdraft Alternatives
The use of an overdraft is nothing to be ashamed of. However, as a responsible adult, assessing the options is vital. The overdraft can be a fantastic short-term safety net while arranged ones can offer comfort on a long-term basis too.
However, there are other options. If borrowing money from friends and family isn't possible or appealing, payday loans online are a possible answer. Lenders are legally required to make details more transparent, which can offer far greater protection.
Cashfloat explains that apart from anything else, you can have far greater control on what is happening. In truth, though, the key is to weigh up your individual circumstances. Essentially, only you can work out what the best solution to your short-term problems will be.