You need a payday loan direct lender and you don't know how to go about finding one. Learn how to find the right payday loan direct lender for your loan.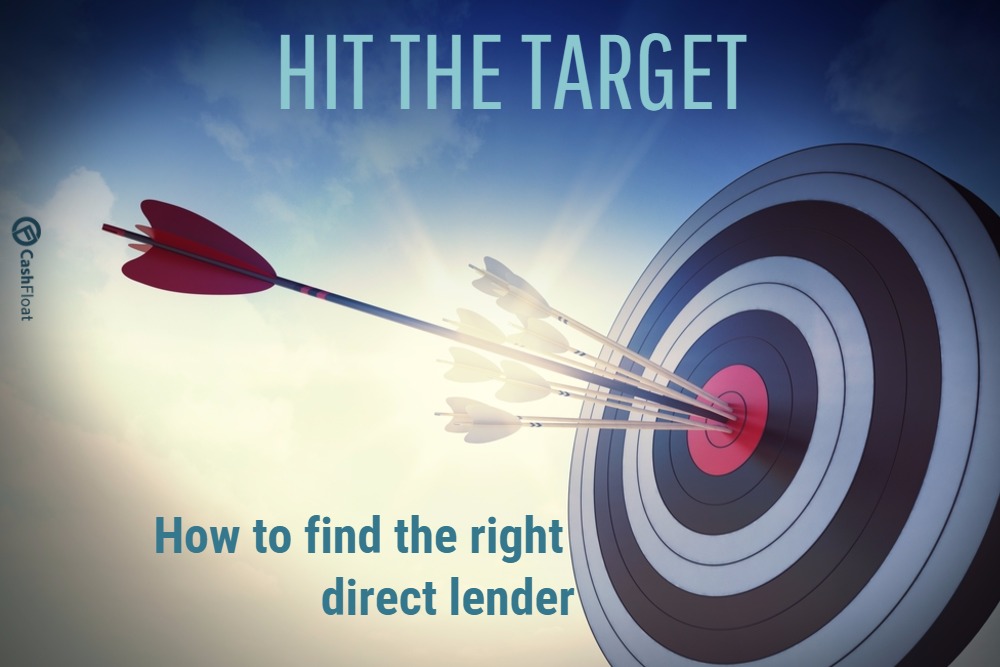 Story highlights
Using a direct lender usually works out cheaper as you don't need to pay extra brokerage fees.
If you have bad credit you can still often get a loan with a direct lender.
If you want to borrow money, you have a few different avenues you can try. Some people turn to their bank for help, and you can also look for a loan through a broker or perhaps even a private equity firm. Another option is to go straight to a payday loan direct lender, which enables you to take out a loan without a middleman. If you're thinking about taking out a payday loan, a direct lender can help you access one. However, you might be unsure about whether using a direct lender to borrow money is the right choice, as well as how you can find the best one. So when you want to take out a payday loan, you can use this guide to find the best payday lender for you.
What Is a Payday Loan Direct Lender?
Before you go looking for a payday loan direct lender, you need to make sure you understand exactly what they are. Fortunately, it's not difficult to comprehend the concept of direct lending. Essentially, a direct lender is simply a lender that deals with the customer directly. They don't go through a broker, equity firm, or another kind of middleman. If you choose to use a direct lender, you'll be talking to people who work for the lender and dealing with them only. Many providers of short term loans are direct lenders, giving you instant access to potential funds when you need them.
Advantages of Using a Direct Lender
You might wonder why you would use a payday loan direct lender when brokers are willing and eager to help you deal with your loan application and management. There are several advantages to using a direct lender instead of going through other channels. You have the option to use a broker if you want someone to help you find a payday lender. However, dealing directly with the lender could be the better choice for you. One advantage of using a direct lender is that, as the name implies, you will be dealing with the lender directly. You know that it will be their employees who help to process your application and who you can speak to if you have any problems. If you use a broker, you'll be dealing with someone who doesn't work for the company.

Avoiding Broker Fees
Working with a payday loan direct lender can also save you money when compared with a broker. If you use a broker, they might charge you a fee to pass on your details to a payday lender. Sometimes, the lender might pay the fee, but this isn't guaranteed. And if they do pay it, it could be reflected in the interest rate offered by the lender. If you use a direct lender, you won't have to pay any broker fees, so you'll be saving money. You should be able to see the interest and any charges you might have to pay on the lender's website.
Keeping Your Information Safer
Another advantage of using a payday loan direct lender is that it can help to keep your information private. With all the talk about online security, especially when using online loans, it is more important than ever to take care who you give your details to. If you decide to use a broker, you will need to give them your personal details so that they can hand them over to potential lenders. However, instead of just giving them to one lender, they might also give them to other brokers and several lenders. If you don't want your details handed out to lots of companies, you might prefer to avoid using a broker. Picking a direct payday lender means only giving your personal details to one company, which will keep them secure.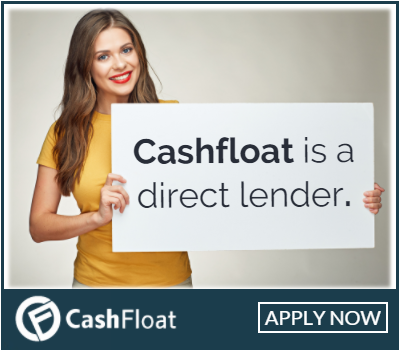 Get Your Money Faster
Using a direct lender to take out a payday loan can also be a quicker option. If you use a broker, you have to wait for them to pass on your details or get in touch with a lender. You will deal with the broker's staff, who will then communicate with the lender's staff. This can slow everything down and mean it takes longer for you to get the money you need. When you apply for a payday loan directly with the lender, it could be just a few hours between you submitting your application and gaining approval. The lender can deposit the money you need straight into your bank account.
How to Know If You're Using a Broker or a Direct Lender
Sometimes, it can be difficult to know if you're communicating with a broker or applying to a direct lender. When you look at a website, if you can't tell within 30 seconds whether it is a direct lender or a broker, it is most likely a broker. Direct lenders are proud of it, and they will tell you loud and clear.
Other warning signs that you are dealing with a broker are any extra fees. Brokers often charge extra fees and you don't want to spot that too late. So, if the company you are sending an application to asks for upfront fees, they are most likely a broker and not a direct lender. A direct lender won't ask you to pay for your loan application.

Another thing to look out for is whether they guarantee acceptance for a loan. Responsible lenders shouldn't do this, as they can't promise to approve everyone. But a broker might be able to do this legally. They can try different lenders in an attempt to get your application accepted.
It's also important to pay attention to the language when you're browsing a website. A broker might refer to several lenders or a panel of lenders, whereas direct lenders talk about themselves in the singular. Brokers are legally required to say that they are brokers and not direct lenders somewhere on their website. However, watch out that they don't hide it somewhere in the small print or an obscure location. If you're not sure, you can always search for the name of the company and use the words "broker" or "direct lender." You should be able to find results that tell you which one you are dealing with.
Distinguishing Good and Bad Payday Loan Lenders
Are you considering taking out a payday loan? Despite what you may believe, it's not always a bad idea. A payday loan can be a great solution to pay your bills if you think that you're going to fall a little short one month of the year. This can help you protect your credit rating by not having an unpaid or late debt appear on your credit file. That will certainly help in the future when you think about taking a mortgage out on a house. That said, a payday loan is only a good idea if you can guarantee that you are borrowing from a lender who you can trust. So, what makes a good lender or a bad one and, how do you distinguish between the two.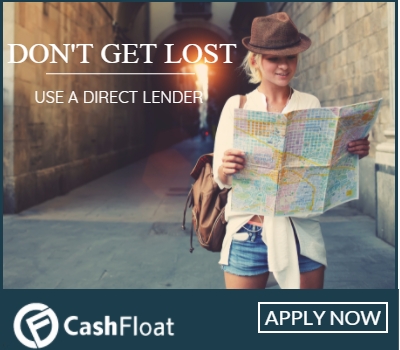 A good lender will be charging a fair amount of interest on the loan that you take out. In the Uk, interest is capped at 0.8 percent per day and total charges can not exceed the amount of the original loan. There are two factors to consider here. The first is that those regulations are designed to be the maximum, not the rule. Many companies do everything they can to match these maximums. Therefore, ideally, you should be looking for a company that is charging under this rate of interest. You also need to be aware that companies operating outside of the UK but selling to UK customers are exempt from this interest cap. Therefore, you do need to be careful about taking a payday loan out online. Unless you are sure that it is a UK company.
How to Find the Right Direct Lender
Looking for the right direct lender is important. If you're not using a broker, it's up to you to find the best option for your payday loan. There are a few important factors you should examine to find the best direct lender for you. You want to find a lender that will approve your loan, has good customer service and will give you the best value for your money. You want a lender that will act responsibly, even if you find that you struggle to repay your loan. Before you choose a direct lender for your payday loan, make sure you check their website and other sources for the following things.
First, you need to know that a payday lender is following the regulations set out for them by the Financial Conduct Authority (FCA) and other regulatory bodies. The rules changed in 2014, and again in 2015 to ensure that the payday loan industry is more tightly regulated. There are several things payday lenders now need to do, including offering information and advice about managing debt. They also have to follow the rules on how much they can charge, which includes a cap on interest rates, late fees, and the total cost of a loan. You shouldn't ever be repaying more than twice what you borrowed, including interest and fees.
You can also look at a payday lender's website to see what information they offer for customers. The most responsible and reliable lenders have a clear customer charter so you can see what their values are and how they aim to treat their customers. They should provide up to date information about their loans, and might also offer advice and information on a range of financial topics. Some payday lenders will do the minimum to fulfil their responsibilities, while others will go above and beyond to provide useful information and protect their customers.
The cost of the loan is obviously important to many people too. Firstly, make sure you're aware of the maximum amounts you can be charged. A lender can't charge you more than 0.8% in interest per day, and default fees can be no more than a one-off £15 charge. The total cost of your loan can't be more than double what you borrowed. You may also want to make sure that the customer service you receive will be up to a good standard. You can judge this by reading their website and reviews.
Of course, you can also use external sources to help you decide if a direct lender is the right one to use for your payday loan. One thing you might want to do before choosing a lender is to check any reviews, ratings or testimonials you can find online. If someone is particularly pleased or displeased with a lender, they might share their opinion online. You can judge whether they're the right choice for you. You can also use comparison websites to compare prices for payday loans, which will help you to keep your costs down. You'll be able to look at a number of loan options without using a broker. However, be careful if you have to input your personal details. They could end up being shared with third parties, as well as the comparison website.
A direct lender is often the best choice if you want a payday loan. However, make sure you know what to look for, so you choose the best one.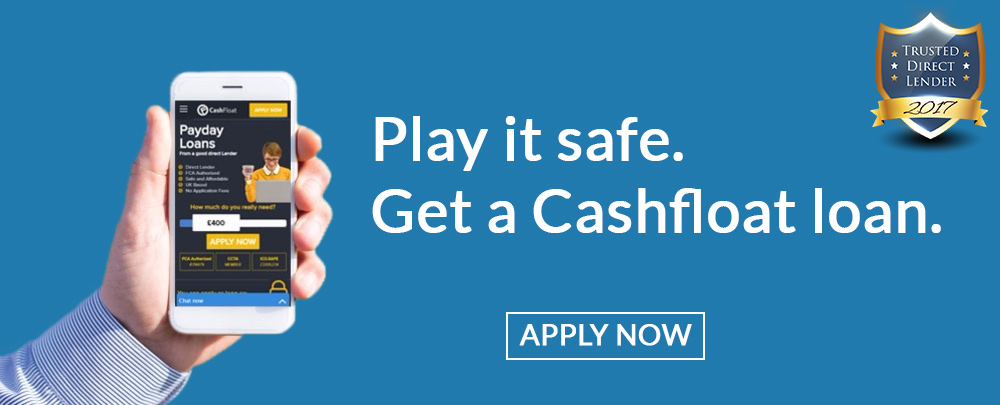 Born a writer, Becky Hall figured she would use her talents productively. So, she became a content writer for Cashfloat, and she loves it. A Business and Accounting graduate, Becky scored high, graduating with a first, but also acquired a professional bookkeeping certificate in addition to her main studies. She always dreamed of becoming an accountant, something she still may achieve, but in the meantime, she is helping to break open a new industry of honest and ethical lending. Becky spends her spare time at the piano, with classical music her favourite choice, but will play jazz to keep her baby happy. Nowadays, though, she doesn't always have much time; Cashfloat has a revolution to make.