Story highlights
Cashfloat provides many payday loans for teachers each month
In 2000, the Performance Threshold meant teachers could earn higher pay if they met a set of performance standards including pupil attainment
In 2016, one in twelve teachers were denied a pay rise and nearly 10% of teachers left the profession
Different Professions & Payday Loans
– Chapter 20
Since September 2014, teachers' salaries are no longer dictated by the Government; pay rises are no longer automatic but instead, pay is performance-related. The question is how to evaluate this performance: by exam results, students' progress, by what they offer the school in terms of extracurricular activities or a combination of all three? This change has led to a large amount of dissatisfaction among teachers. Has this meant that some teachers are given no pay rises at all and is this the reason why so many are turning to payday loans for teachers?
Cashfloat payday lender has found that they are constantly providing payday loans for teachers. In this report, the profession of teachers will be examined in depth touching on aspects such as the history of schools, training, qualifications, salaries and grievances so as to understand the changing face of the profession and why payday loans for teachers are becoming a more common request.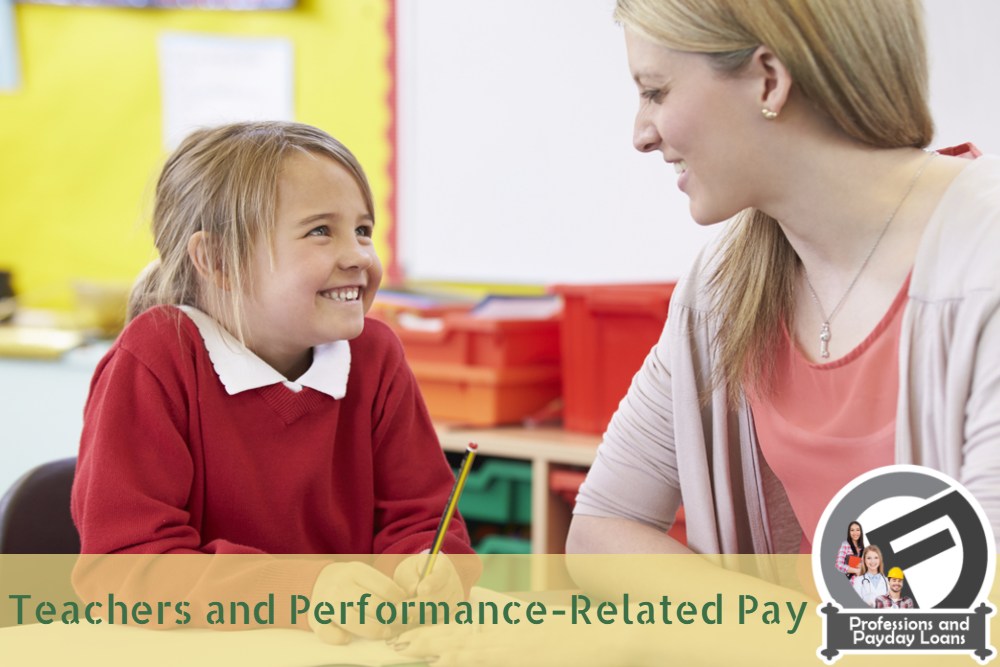 Schools and the First Teachers
Although there had been church-run and charity schools before, the 1870 Education Act is seen as a cornerstone of education since it was an acknowledgment that the state was responsible for providing elementary education for children between the ages of 5 and 12. The first schools concentrated on the so-called 3Rs: reading, writing and arithmetic and teachers would often work in large groups with the children learning by rote. Even at the beginning of state-run education, it was seen as a predominantly female occupation with many of the first teachers being unmarried women. With further education being closed to women at the time, many of them were not much better educated than their pupils, and the pay of teachers was set on the basis of the students' examination results.
Changes in the Education System of the UK
The Balfour Act of 1902 delegated the provision of education to Local Education Authorities. This led to a change in teacher training from the system of pupil teachers applying for bursaries or scholarships to attend secondary school to the age of 16 to the establishment of teacher training colleges. Universities were encouraged to form links with these colleges; methodology and techniques were taught so that teaching had a degree of professionalism. Successive Education Acts saw the establishment of different types of schools such as secondary moderns or grammar schools, later replaced by comprehensives as well as an increase in the school-leaving age.
Education till today
The 1988 Education Reform Act introduced a National Curriculum for state schools and assessments for students at Key Stages 1 to 4 ( aged 7, 11, 14 and 16). In 2000, the Performance Threshold meant teachers could earn higher pay if they met a set of performance standards including pupil attainment. The establishment of Academies in 2010 allowed educational institutions more autonomy in setting teachers' salaries and diverging from the National Curriculum.
The Route to Teaching Nowadays
There are a variety of ways into teaching. However, all teacher training courses include 24 weeks of practical classroom experience in two or more schools, academic study, experienced professional mentoring or tutoring in classroom management as well as ongoing assessment of teaching skills. One of the most common ways to enter the profession is to do Initial Teacher Training (ITT) or Initial Teacher Education Training (ITET); both of which lead to Qualified Teacher Status (QTS). Alternatively, would-be teachers can do a degree course and then a one-year Postgraduate Certificate in Education (PGCE). If the subject to be taught is different to the main degree, a subject enhancement course can be done for some secondary school subjects.
The School Direct scheme recruits and trains teachers in partnership with schools or a university. It lasts a year and can be unsalaried but with the possibility of a bursary or scholarship of up to £30,000 or it can be salaried with the trainee teacher being paid an unqualified teacher's salary. This flexibility of entering the profession means that it is attractive to people who desire a change in career at an older age. As a profession, teaching continues to be dominated by women, especially at primary school level. It is estimated that 74% of teachers are female. It is considered to be a job which can be combined with the raising of children; the working hours and the summer holidays mean working mothers do not have to worry about the additional expenses of childcare once their children start school.
Teachers' Salaries
How much do Teachers Earn?
For years 2016-2017, Government recommendations outline that a teacher's salary starts at around £22,000 for a newly-qualified teacher and this goes up to £38,000. For more experienced teachers (or leading practitioners), the payment varies from £39,000 to £60,000 while head teachers could expect to receive around £43,000 to £113,000. All salaries would depend on where they live as there is also an extra fringe allowance or 'weighting' for those working in the London area.
What is the Maternity Leave and Pay of Teachers?
All teachers are entitled to 52 weeks of maternity leave irrespective of their length of service. They are also entitled to Statutory Maternity Pay (SMP) if they have completed 26 weeks of continuous service by the 15th week before the expected birth date. They can be paid continuously for up to 39 weeks. In the first six weeks, they are paid 90% of their average weekly earnings and for the next 33 weeks receive £139.58 per week. To qualify for Occupational Maternity Pay (OMP), teachers must be covered by the Burgundy Book and have been employed for one year and 11 weeks by the expected week of childbirth. OMP is continued for 33 weeks and in the first four weeks is 100% of their salary. In the 5th and 6th weeks, this drops to 90% and then up until the 18th week it is half their wages. The remaining 21 weeks are paid at the standard SMP rate. New legislation for babies due on or after 5th April means parents can choose Statutory Shared Parental Leave, which is £139.58 per week or 90% of their salary (whichever is lower.)
How much is Sick Leave and Pay for Teachers?
For teachers in the Burgundy Book, their entitlement to salary while sick increases each year from 25 working days on full pay plus an additional 50 days on half pay in the first year. Each year of service means they can claim more days of sick pay until in the 4th year it reaches 100 days on full pay and 100 days of half pay and it remains at this level for successive years. A medical certificate is required if they are off sick for more than seven calendar days.
How much are Teachers' Pensions?
For 2016-2017, teachers' pension contributions ranged from 7.4% for those on lower salaries to 11.7% for those at the top of the scale. Their pension is calculated by multiplying their years of service by their average salary and then dividing by 80. For early retirement, there is Actuarially Adjusted Benefit (AAB).
Unions and Strike Action
There are a number of unions for those in the teaching profession, but the three which represent the majority in England and Wales are firstly the NUT (the
National Union of Teachers
) with 308,569 members. Then there is the NASUWT (National Association of Schoolmasters Union of Women Teachers) with 282,890 members and finally, the ATL (Association of Teachers and Lecturers) with a membership of 121,425. In Scotland, the biggest union is the EIS (the Educational Institute of Scotland).
In July of 2016, some teachers went on strike for the first time in two years. They cited pay, pensions, and workload as the three core issues. They claimed that increases in pension contributions and pay restraints meant they had seen a 15% fall in the value of their take home pay. The NUT referred to a forecast made by the Institute of Fiscal Studies that there would be a 8% cut in funding for education in real terms over the next few years. This reduction would mean increases in class sizes, fewer subject choices for pupils and cuts in support and teaching staff.
In a later strike in October 2016, the NUT were joined by the NASUWT and one of their demands was that the fringe allowances of £3,105 (Inner London) and £2,043 (Outer London) should be raised to £6,111 to keep in line with what was given to members of the Metropolitan Police. They explained that the cost of travelling and housing within the capital meant teachers were either leaving the profession or moving to cheaper areas leaving London short of teachers. Other grievances concerned the newly-created Academies as they said they were not obliged to stick to the national pay scale and teachers' pay rises were now performance-related.
What is Performance-related Pay?
Since September 2014, the introduction of performance-related pay has meant any rise is discretionary after an evaluation by Head Teachers in conjunction with the schools' Governing Bodies. The idea is that good teachers will be paid more although there are doubts about how a teacher's performance can be appraised, measured and rewarded through the observation of one lesson. As far as pupils' progress is concerned, the temptation could be to teach by rote and teach students to pass tests.

In 2016, one in twelve teachers were denied a pay rise and nearly 10% of teachers left the profession, which was the highest leaving rate in a decade. The numbers who stay in teaching longer than three years has also fallen from 87% to 75%, which is the lowest rate since 1996.
Payday Loans for Teachers
Cashfloat – a dynamic loan provider in the UK – has noticed the high amount of applications for payday loans for teachers. The question is; Why? Although long considered a well-paid profession, an increasing number of teachers are applying for unsecured short-term loans. This tends to be mostly young teachers just entering the profession. One of the attractions of teaching has always been its mobility in that teachers are needed all over the UK. However, the drawback can be that they might have to move where the jobs are and cannot live at home with their parents as other people of their age might be able to. With their starting salary, a mortgage is out of the question, so most have to look for rented accommodation. There is a shortage of property to rent and the increasing use of letting agencies pushes up rents even more. Their rent would, of course, depend on where they live, but it has been calculated that in London, rents average £740 a month, which would swallow nearly half of their salary – which could leave them needing the help of companies offering payday loans for teachers. Other expenses they would have are travel costs of commuting to and from work and the monthly instalment of paying back their student loan now they are in full-time employment.

The new system of Academies and discretionary pay rises means that in their first years, teachers are at a disadvantage. This is because they will not necessarily be awarded high salaries until they have more experience. They might have to find work at schools with disciplinary problems which would make their situation worse; they would not be able to show 'proof' of being a good teacher and would therefore not receive a pay rise – I can imagine why teachers in this category would need the help of lenders approving payday loans for teachers.
Conclusion
The issue of performance-related pay especially affects teachers who are new to the profession. Already beginning at the lower ends of the salary scale and without experience to draw on, they are less likely to receive a pay rise. For older teachers, they might face problems since they may not be able to honour any financial commitments they undertook in the past when pay increases were automatic; staying on the same salary means salary is essentially worth less. Both groups are likely to continue to make use of lenders providing payday loans for teachers to solve any shortfalls in their earnings. As a responsible and caring lender, Cashfloat is happy to help provide payday loans for teachers who are experiencing a short term money problem.
Sarah is an enthusiastic writer, blogger and an eager agent of change. Although she has never been one to voice her opinion publicly, Sarah has dedicated herself to helping Cashfloat spread awareness about common financial issues and the importance of money management. Through her writing, Sarah hopes to empower a positive and lasting change in people. Sarah believes strongly in ethical business management and consumer protection. After completing her degree in Computer Science in one of London's esteemed universities, Sarah has come to adore the buzzing hub of London city. Still, in her free time, Sarah enjoys reading, researching, watching movies and eating out. After all, #YOLO!