Payday Loans around the World – Chapter Six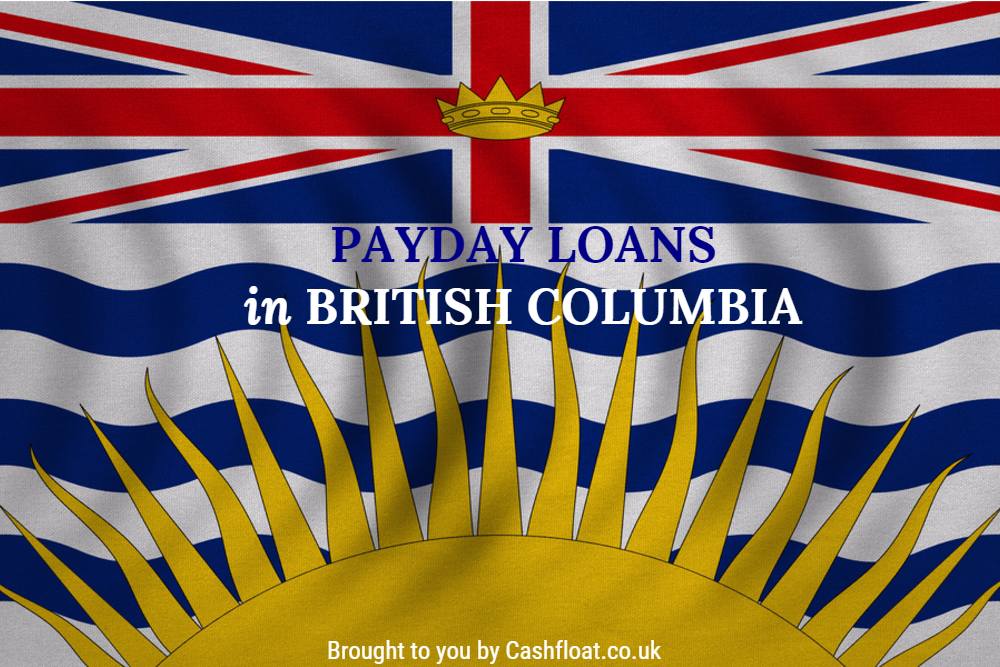 Payday Loans in British Columbia & the UK: How do they differ?
Story Highlights
British Columbia is the province with the highest usage of payday loans in Canada.
Even though regulations are limiting the number of loans to one at a time, many users took more than one loan in a year.
In 2007, the Canadian Parliament amended the Criminal Code to allow the provinces to regulate the payday loan industry. Since then, six provinces including British Columbia (BC) have passed legislation. On November 1st, 2009 the Payday Loans Regulation took effect. All payday lenders must have a Consumer Protection BC license. This law includes online payday loan lenders and over-the-phone lenders. Here we take a more detailed look at the payday loan industry in British Columbia and how it compares to payday loans in the UK.
In British Columbia, these are the primary regulations regarding payday loans:
Maximum loan amount is $1500 or 50% of their net take-home pay
Maximum loan term is 62 days
APR disclosure is required
The maximum charges for short term loans have been capped at 23% of the principal (including interests and fees)
Post-Default Interest Rate is 30%
A borrower can only take one loan at a time.
The borrower can cancel the loan by the end of the following day without paying any charges.
Payday loans UK, however, are capped by the FCA with the following as the primary laws:
Cost cap of 0.8% daily interest
Fixed default fees capped at £15
Total cost cap of 100%
Maximum of 2 rollovers
Adequate affordability and credit checks.
It therefore seems that the laws in British Columbia are stricter than in the UK. However, this can be explained by investigating the industry and market for payday loans in British Columbia.
Market and Industry of Payday Loans in British Columbia.
British Columbia is the province with the highest usage of payday loans in Canada. After the 2008 financial crisis, many residents fell into poverty. Many people resorted to payday loans for bad credit, resulting in a huge increase in payday loan usage. Approximately 1 in 10 residents of British Columbia are living in poverty. Also, the province has one of the highest poverty rates in Canada among working age people (18-64).
Vancouver City Savings Credit Union (Vancity) published a report titled "Short-Term Gain, Long-Term Pain: Examining the Growing Payday Loan Industry in B.C." The report examined trends in the payday loan industry, measured regulatory differences and investigated how usage in of payday loans in British Columbia differs from the rest of Canada. The table below shows the number and volume of loans taken. The table indicates that the number of people taking pay day loans increased by more than double!
| | | | | |
| --- | --- | --- | --- | --- |
| | 2012 | 2013 | 2014 | Change (%) |
| Total Number of Individual borrowers | 125,172 | 146,701 | 198,003 | 58% |
| Total loan volume | $318,149,042 | $351,354,396 | $385,303,137 | 21% |
| Total cost of credit | $68,414,329 | $76,416,309 | $84,337,727 | 19% |
| Average loan amount | $431 | $441 | $449 | 4% |
From the total adult population of just over 3.5 million, 5.56% or 198,003 individuals used payday loans. However more recent information, provided by a Consumer Protection report "BC Aggregated Payday Loan Data – Reported for License Years ended October 31" shows that more recently there has been a decline in the Payday Loan industry. According to the report, in 2015 the total loan volume decreased by 11.5% from 2014, to just under $341m. Furthermore, the total cost of credit decreased by 12.4% from 2014, and the number of payday loans experienced a 14.1% decrease (736,585). The most noticeable difference was a 20% drop in the number of payday loan borrowers. On the other hand, the average loan amount increased to $463, and the number of loans per borrower rose 7% to 4.6 loans per borrower.
This research paints a fascinating picture of the industry for payday loans in British Columbia. In the UK however, the largest growth in the sector occurred between 2006 and 2009. The amount of people taking out payday loans grew four-fold to over 2 million individuals who took out 4.1 million loans, amounting in £1.2 billion. These figures are still vastly overshadowed by the amount and volume of payday loans in British Columbia. Yet, only 4.6 million people live in British Columbia. Compare that to 64 million citizens in the UK, and we can start to understand why the regulatory bodies in British Columbia enforce the rules shown above.
Competitors
According to the Consumer Protection BC, Annual Report for 2015 there were 244 Licensed Payday Lenders in 2015 which presents a decrease from 2014 when were 281. On the Active Payday License Database, there are 205 active licensed pay day loan stores. The lender with most stores is National Money Mart Company with 92 stores (Money Mart). Next is the company Cash Money Cheque Cashing Inc. with 25 stores (Cash Money) and also with double digit number of stores is Venue Financial Ltd with 15 stores.
According to a report from "Vancity," British Columbians are increasingly making use of payday loans. Yet, those that do are increasingly more educated and employed but are using the emergency cash to pay for essentials. The table shows that average age of the users is 40 years, 44% of the users have an annual income more than $50,000, 53% completed post-secondary education and 77% are full time employed.
| | |
| --- | --- |
| Average age (yrs.) | 40 |
| Income > $50,000 | 44% |
| Completed post-secondary education | 53% |
| Employed full-time | 77% |
| Average debt | $22,765 |
Other findings from the report:
Almost three-quarters (72%) of pay day loan borrowers in B.C. say they would take out a payday loan if they needed $300, compared with a family loan with (19%), borrowed from a friend (14%) or used a credit card cash advance (12%).
More than half of payday loan users in B.C. said that the main reason for borrowing payday loan is for emergency cash to pay for necessities. 38% borrowed to help out with an unexpected expense and 25% to avoid late charges on regular bills.
Borrowers chose payday loans because the process is quick and easy (47%), lenders have convenient locations (21%), borrowers have no other alternative source for borrowing (21%), the structure of the loan force borrowers to pay back more quickly (8%) and because cheap payday loans are less expensive than other sources of credit.
Online lending has made it faster and easier to access instant payday loans. If Canada follows the United States and Australia, domestic online payday loans are likely to grow substantially. Borrowing online from another jurisdiction may not offer the same rights and consumer protections.
Even though regulations are limiting the number of loans to one at a time, many users took more than one loan in a year. The table below shows the number of individuals who used multiple payday loans in British Columbia within a single year. Notice that there is a continual increase in all areas from 2012 to 2014. In 2015, however, borrowing started decreasing, as we mentioned before.
Number of Individuals
Number of Loans per Year
2012
2013
2014
2015
Change (%)
1 loan
40,099
49,628
33,074
16,857
-19.2%
2-5 loan
67,724
77,416
55,104
26,948
-12.5%
6-10 loans
31,315/td>
40,509
34,077
18,809
-22.7%
11-15 loans
14,934
21,585
17,732
11,049
-30.8%
more than 15 loans
4,890
8,865
6,608
1,260
-44.8%
In 2015, 40,099 individuals used one loan in a year, a 19.2% decrease compared to 2014. 67,724 users took 2 to 5 loans (-12.5%), 31,315 borrowed 6 to 10 times in the year (-22.7%), 14,934 made from 11 to 15 loans (-30.8%) and 4,890 borrowed more than 15 times (-44.8%).
Payday Loans Regulations
As it was mentioned before in 2007, Canadian Federal Government gave each province the authority to regulate payday lenders. Payday loans in British Columbia are legal in accordance with the Payday Loan Regulations which took effect on 1st of November, 2009. All the lender must be licensed by Consumer Protection BC which is the responsible body for regulation of Payday loans in BC.
Payday Loans Regulation protects borrowers by defining what a payday loan is. They also set a maximum allowable cost of borrowing, providing cancellations rights to borrowers, setting out disclosure requirements, requiring licensing and outlining prohibited practices and maximum penalties for violations.
According to the law, the short term loan lenders have to comply with several obligations, in order to maintain its license. Here are few of the business requirements for payday lenders:
Must publicly display loan rates for easy comparison to other lending institutions.
Must provide a payday loan agreement, outlining all charges and terms and conditions for every transaction.
Must phase repayment of the loan over two or three pay periods, if a borrower is taking their third loan in a two-month period.
Must not engage in practices that encourage continued debt and dependence or other unfair practices. For example, payday lender

May not issue more than one loan to a borrower at the same time;
May not roll over one loan into another loan with new charges; and
May not issue a loan for more than 50% of the borrower's pay cheque or net income to be received during the term of the loan.
In addition to the business obligations, Consumer Rights state that:
Consumers must be given a copy of the loan agreement at the time of signing (and this agreement must list all of the charges, terms and conditions of the loan).
Consumers have the right to change their mind and cancel the loan by the end of the following day – without paying any charges.
Consumers can repay a loan any time before the due date and cannot be charged extra for doing this.
Consumers may not be issued more than one loan at the same time or have a loan rolled over. This means that payday lenders cannot extend or renew a loan at an additional cost to the consumer or give the consumer a new loan to pay out an old loan.
Consumers may not be issued a loan for more than 50% of what their pay cheque or net income will be during the term of the loan.
Sources
http://www.servicealberta.gov.ab.ca/3163.cfm
https://www.vancity.com/AboutVancity/News/MediaReleases/PaydayLoanUsageJumps-Jan28-16/
http://www.vancouversun.com/business/british+columbians+among+canada+biggest+users+payday+loans+vancity+report/11682443/story.html
http://www.cbc.ca/news/canada/british-columbia/vancity-payday-loans-1.3423210
http://www.cpla-acps.ca/english/mediastudies1.php
https://www.consumerprotectionbc.ca/payday-lending-news/1342-payday-loan-borrowers-owed-close-to-44-000-says-consumer-protection-bc
https://en.wikipedia.org/wiki/Payday_loans_in_the_United_Kingdom
Born a writer, Becky Hall figured she would use her talents productively. So, she became a content writer for Cashfloat, and she loves it. A Business and Accounting graduate, Becky scored high, graduating with a first, but also acquired a professional bookkeeping certificate in addition to her main studies. She always dreamed of becoming an accountant, something she still may achieve, but in the meantime, she is helping to break open a new industry of honest and ethical lending. Becky spends her spare time at the piano, with classical music her favourite choice, but will play jazz to keep her baby happy. Nowadays, though, she doesn't always have much time; Cashfloat has a revolution to make.