Are you looking for a short term loan online with same day payout? You have come to the right place! Apply now at Cashfloat – a moral direct lender where we do not charge extra for same day payout.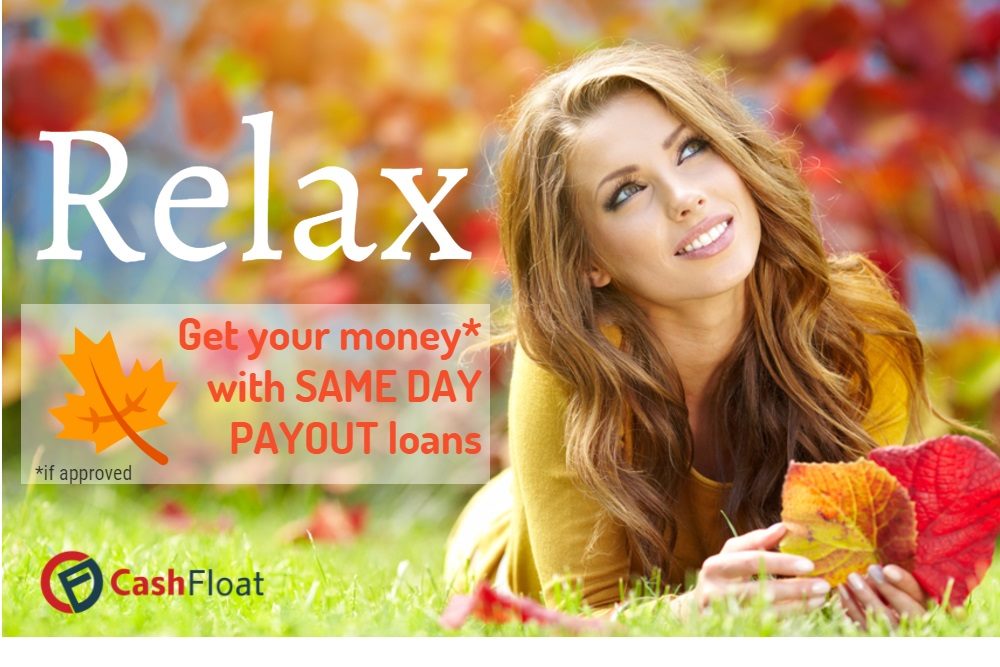 The loan process isn't always instant, especially if you are careful to only go through a responsible lender who will carry out many thorough checks before approving your application. Once your application is approved, the bank transfer may also take some time to come through, so it may take a few days before you receive the money.
What are cash loans with same day payout?
Companies offering loans online with same day payout are guaranteeing that if you are approved, you will get the money that day. Not all companies offer same day payouts, and some will charge an extra fee for this service, so make sure you read the small print carefully before submitting your application for cash loans on the web.
Do Cashfloat provide short term loans with same day payout?
YES, at Cashfloat we try to fund the approved applications on the top of every hour. That means that you can have the money in your bank account within an hour of approval. You can't get much faster than that!. Unlike many other lenders in the UK, Cashfloat offers same day payout with no extra charges. You can always contact our dedicated service team via online chat, to enquire about your loan status. Some delays, like bank transfer times, are beyond our control but rest assured we will be as quick as we can to get you your money once approved.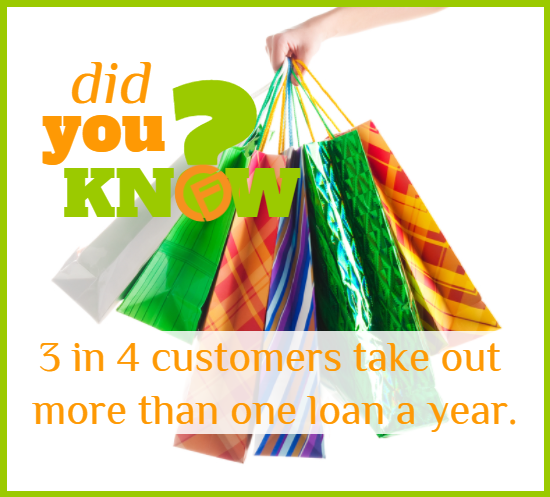 Who would need online cash loans with same day payout?
If you need a quick loan, waiting a few days to receive the money may not be an option. Examples of reasons are:
I need to repair my car urgently so I can get to work
I need money to fix my washing machine
High phone bills – how can I cover the costs?
Why does my short term loan application take time to be approved?
A responsible short term loan company will want to ensure that you will be able to repay the loan and that it will help you in your current situation, rather than making things worse. They carry out a variety of different checks, the details of which vary from lender to lender. There are three main sections that are checked:
1) Identity – Is it you applying, or is it a case of fraud?
2) Affordability – Will you be able to afford the repayments, based on your income and expenditures?
3) Credit history – Are you the type of person who pays off their bills and repayments on time? Do you take out a lot of loans, or use them rarely?



Sometimes, people looking for an instant short term loan online with same day payout will use dodgy lenders who don't perform adequate checks. They may even use a lender offering a same day payout loan no credit checks, hoping they will get the money faster. However, many reliable short term lenders do offer same day payouts, and it is always advisable to go through one of them instead.

When will I get the money for an instant online short term loan?

Usually, you will get the money shortly after approval. Of course, this depends on when you apply. Unless you applied with a company that offers same day loans 24 / 7 or weekend short term loans, if you apply outside of office hours your application is not likely to get seen until the next office day begins. Cashfloat fund loans every hour during office time, so once approved, you can receive your money in under an hour.




Can I get loans that payout today with no fees?

Some online short term loan companies do charge a fee for a short term loan online with same day payout, so make sure you are aware of this before submitting your application.

Cashfloat and same day payout

Cashfloat doesn't charge anything for same day funding; we know that you need the money urgently, so we pull out all the stops to get the money into your account as quickly as possible, no fees involved. It's all part of our fabulous customer service.

Is it OK that I want a same day payout loan with no brokers?

It's not just OK, it's fantastic! There are many reasons why people prefer to stick with direct lenders' who offer a short term loan online with same day payout. One reason is online security – do you really want your details passed around the internet like a hot potato? Another problem that often arises when applying to a broker is that the final details of your online short term loan are not clarified until the end of the process, as the interest rates and terms & conditions will depend on which lender buys your application. This makes it difficult to compare offers and find a good cheap short term loan online.




Applying with a broker does have some advantages, in that you only need to fill out the application form once and they will submit it to different lenders for you. Does this increase your chances of receiving a fast short term loan? Not necessarily – many direct lenders offer very fast service, with same day payouts for no fees.

Finding a Short term loan online with same day payout

The easiest way to look for anything is Google. But be careful when searching online. We understand that you need the money urgently, but you need to make sure that you won't regret it afterwards. Make sure that you are dealing with a responsible short term loan direct lender who offers same day payout with no fees. The best way of ensuring you are dealing with a reliable firm is to find the FCA registration number on the wbsite and check that it is valid, using the FCA Register. If you can't find an FCA number, or if the terms and conditions are not made clear on their website, this may not be the sort of lender you want to deal with.

Remember, online safety should be a top priority, which is why we prepared a full length, in-depth guide about how to identify authentic short term lenders and stay safe when taking loans online. But, just as you wouldn't eat in a restaurant that has dirty dishes and rats in the kitchens, you shouldn't put your details into a website that looks trashy or suspicious.




12 month loans same day payout

Not all companies will offer long term loans online with instant payout. If you're looking for 12 months same day payout loans, a lot of the short term lenders on the market will not be able to cater to your needs. Are you sure you need the money over such a long period of time? Remember, the interest you pay will be much higher, and you'll have this debt hanging over your head for a very long time. If you believe it is truly the option you need, you can find online lenders offering long-term loans online with same day payout. Just make sure that they are FCA authorised before applying!

Learn more with these trending articles

Conclusion – Short term loan online with same day payout

If you require same day payout make sure the lenders who you apply with, offers this service. We, at Cashfloat offer this service once we have approved your short term loan application. Applications may take time to be approved as responsible lenders do proper affordability checks. When looking online for same day payout loans make sure the lender is FCA authorised, it is not worth trying to get payday loans from anyone else. Most payday lenders do not do 12 month loans same day payout. Before you decide you want a loan for such a long period of time, make sure you really need it and can afford it as it is a lot more costly

We want to try help you never look for a short term loan online with same day payout again! Want tips on how to save money effectively? Check out our helpful articles about saving money and personal finance on our blog.




Born a writer, Becky Hall figured she would use her talents productively. So, she became a content writer for Cashfloat, and she loves it. A Business and Accounting graduate, Becky scored high, graduating with a first, but also acquired a professional bookkeeping certificate in addition to her main studies. She always dreamed of becoming an accountant, something she still may achieve, but in the meantime, she is helping to break open a new industry of honest and ethical lending. Becky spends her spare time at the piano, with classical music her favourite choice, but will play jazz to keep her baby happy. Nowadays, though, she doesn't always have much time; Cashfloat has a revolution to make.