If you have a bill to pay or debt that is building you might be running out of options. It's at this point that people usually think about taking out short term or payday loans.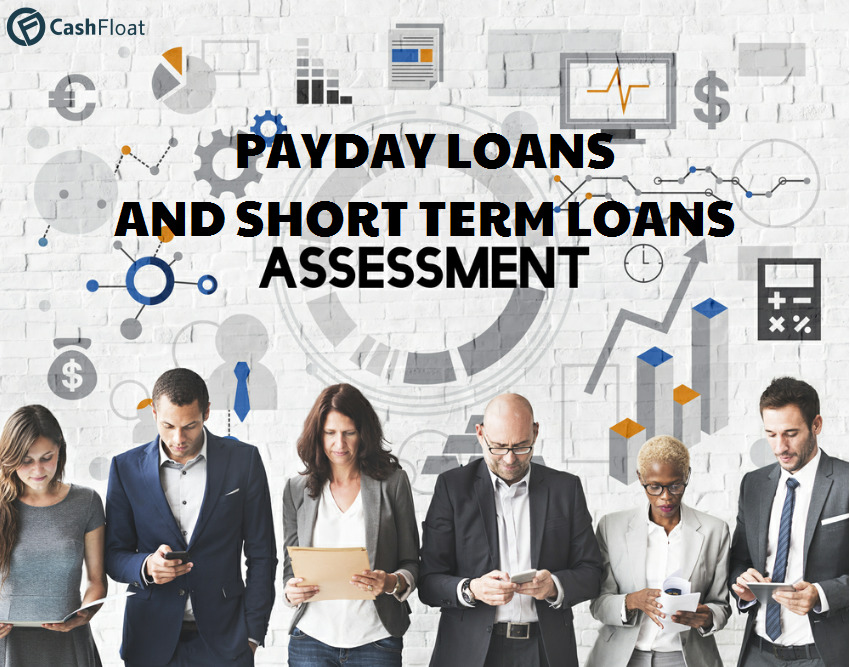 Payday loans, as they are commonly called, can also be used to pay for products and services that you want, but your budget doesn't allow. For instance, many people use payday loans to pay for their holiday or even their wedding.
The essential elements of payday loans are quite simple. You borrow money from a lender and use your next paycheck as capital. Therefore, assuming you have been honest with how much you make, you should always be able to pay back the loan. At least, you should if you pay it back on time. It's when the debt starts to build that things get dicey. They often have large interest rates that are difficult to pay off or even manage. As such, short term or payday loans can turn into a financial nightmare. That said there are benefits of using payday loans in stressful situations.
The Benefits Of Short Term or Payday Loans
There are a few advantages to these types of loans that you should be aware of. First, they tend to be easy to get. Unlike a loan from a bank, you can get short term or payday loans from a private lender in a matter of minutes. Even the credit checks and assessments don't take that much time, and this is one of the factors that makes them so attractive. Find a payday loan online right now and you'll probably have the money in your account by the end of the hour.
Payday loans are also designed in a way so that they should be easy to be pay back. Again, this assumes that you pay the cost back on time. A payday loan is intended to be a short-term monetary relief. Therefore, it should not lead to the debt spiral that many believe payday loans cause. Theoretically, if you can afford to take out the loan, you should be able to pay it back.
Another benefit of payday loans is that bad credit doesn't tend to be an issue. If you have bad credit, you should still be able to get a small monetary loan from a respected dealer. They will not refuse your application for a credit issue alone. You would need to have evidence of other problems with your finances.
Finally, payday loans are intended to be small cash loans. This can help you pay off bills when they are due and avoid you ending up with a bad credit score. As such, a payday loan could be used to protect your financial history. It will ensure that you can still take out another loan somewhere in the future when you need one. For instance, when you start to think about buying property.
Risks Of The Short Term or Payday Loans
Unfortunately, there are numerous risks associated with taking out short term or payday loans. First, the theoretical example may not prove to be true. You may not be able to afford to take out a payday loan, despite your application being granted. Due to this, when the money is owed you are unable to pay it back. At that point, the debt starts to build, and it quickly becomes unmanageable.
Due to being unable to pay the money back, it can start a debt cycle. Rather than the loan being a one-off occurrence customers take out another loan to pay off the first. They repeat the process again as the interest and amount owed continues to rise. Eventually, it reaches the point where they can no longer afford to borrow, and they are left with a massive amount of debt.
Many people also fail to understand the terms of short term or payday loans. There are a lot of issues to take into consideration such as late fees, accounting fees, rates of interest and even a finders fee. All of these aspects can mean that a payday loan costs a lot more than what is initially advertised. Although there are restrictions on loans these days, the extra cost can still be difficult to manage.
Payday loan companies and short term loan lenders are often private companies. Due to this, they implement various tactics to ensure that they get the money they are owed back. They might hire debt collection agencies who will visit you and pressure you to pay the money back. They may also take the money out of your account without your permission. The company might take your possessions to pay the debt and even conduct illegal activities collecting the debt.
Before You Take Out A Loan
Due to the risks, there are some considerations you need to make before you take out any loan.
Can I Afford It?
When considering whether you can afford to take out a loan, think about your income. Do you have a fixed income that you can rely on for the next couple of months? If you're a student or a freelancer, a loan might not be the best idea. You have no guarantee that you will receive your next paycheck. Thus, you won't necessarily have the capital you need to pay it off on time. People who are unemployed should also not risk taking out a high-interest loan to pay off debts. Instead, it's best to risk damaging your credit rating than borrowing money. This way, using unemployment benefits, you should be able to avoid a debt cycle.
Your income isn't the only issue you need to consider when taking out a loan. You need to think about the cost of the loan as well. Look at the advertised first price and then work out the interest. Most reputable lenders now have calculation tools on their site. You'll be able to work out exactly what you will owe.
After you have done this, look for hidden additional costs of the loan such as a recommendation fee. If you accessed the loan through a broker, they might have charged a fee for the service. The information on this fee will not be clear, and you may need to look for the fine print. This fee tends to be removed from your account without your permission.
Is it Legal?
There are now restrictions on the type of loans that lenders can offer to customers. For instance, the total overcharge can not be more than the total cost of the loan. As well as this, there is a cap on the level of interest on the loan. If a business is exceeding these limits, they may be nothing more than a loan shark. You want to avoid dealing with a company like this at all costs. If you have already borrowed from a business charging illegal rates, you are under no obligation to pay the loan back. You can contact them, threatening legal action and ensure they cancel the loan.
Was I Honest?
Most loan companies do run some form of assessment before they accept an application. This is designed to ensure only people who can afford to take out a loan gain access to the deal. You must be honest with your answers to this type of assessment. If you're not, you have only yourself to blame when you can't pay back the loan.
Are There Other Options?
Instead of taking out a loan, you may want to consider other options. If you consistently find you need a loan each month, it suggests you're living over your budget. Or, you're not living on a budget at all. Setting up a budget with built-in savings will ensure you don't need to borrow money. Instead, you'll be able to save a little each month to use in emergencies. You can also guarantee that you have a better quality of life without damaging your credit score.
How Will it Affect My Credit Score?
Your credit score is determined by how well you have paid money that you owe back. For instance, if you always fall behind on your rent, your credit score will be low. This is why you need to make sure you can pay any loan that you borrow back on time. The process of borrowing the money doesn't affect your credit score at all. In fact paying back money borrowed before the deadline will boost your score. However, if the debt starts to build, then you will see a knock on effect. Be aware that credit scores aren't just used for deciding whether you can borrow money. They are often accessed by employers, landlords and insurance providers.
Have I Found The Best Deal?
If you're still convinced that you need a loan, you should look for a lender comparison site. Here, you can find the best deals on the market right now. Be careful that it's a comparison website and not a broker. The difference between the two might be a heavy fee that you can't afford on top of the loan.