Did you know, struggling Police officers have recently been resorting to payday loans? In this article, Cashfloat turn our attention to the police force. We examine how they've been affected by recent changes in their personal and professional lives.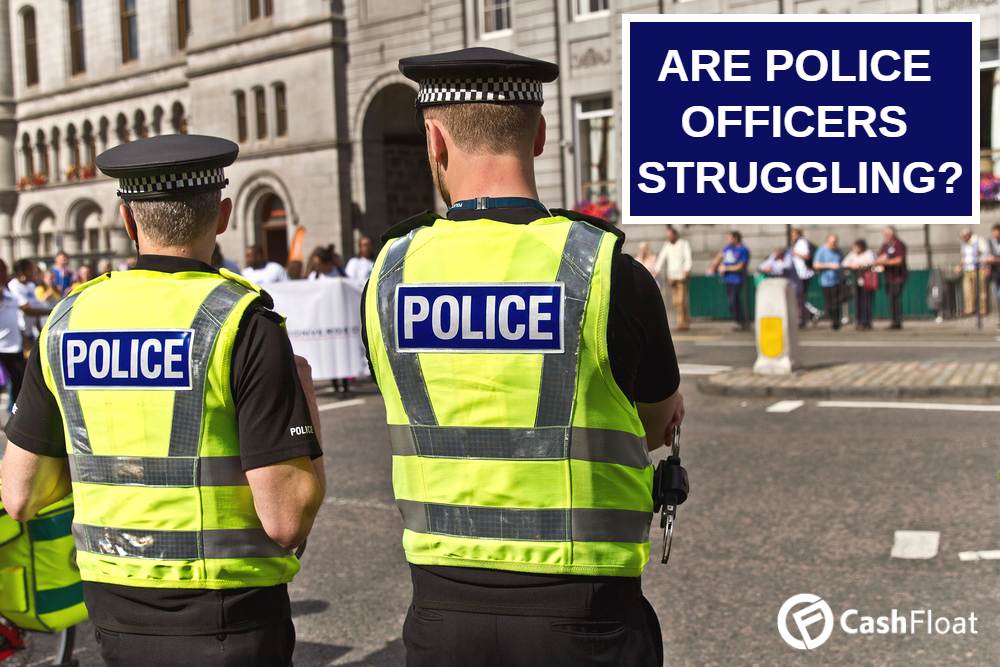 In this article we will consider:
How much police officers earn
Salary increases for police officers
Police officers struggling financially to get by
The heavy workload for members of the force
Low morale in the police force
Conclusion
Story highlights
Police officers are taking out payday loans
Most police officers are based in towns and cities
Police officers are feeling undervalued, underpaid and overstretched.
It came as a shock for many people to read that police officers were taking out short term finance. This is because this is a profession which has traditionally been considered a secure, well-paid job in the UK. So what has changed to make it difficult for members of the Force to make ends meet? Before we look at the reasons why they need payday loans, let's look at the salaries for the struggling police officers.
The Police Officer Salary
In England, Wales and Northern Ireland, the starting salary for a police officer is around £19-£23,000 per year. With every year of service over the next 7 years, this salary grows by a sliding scale reaching about £37,000. A police officer will be stuck at this scale until they get a promotion to the rank of sergeant.
For officers serving in London; there is a London weighting of just over £2,000 per year as well as a London allowance of around £1,000.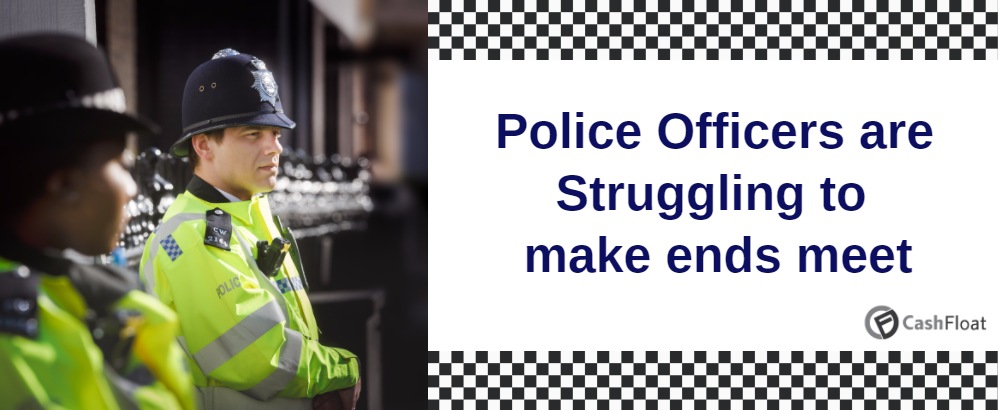 Salary Increases for Police Officers
As public servants, the freezes affects police officers and then cap on salary increases as part of an austerity programme for public spending. This has meant that the size of their salary in real terms has eroded over time.
Since 2010, their salaries have risen by 4.4% even though the cost of living over the same period has increased by 22%. We estimate that the average police officer is £6,000 a year worse off than they were in 2012.
Under growing pressure to increase their salaries, the government awarded them a pay rise of 1% plus a 1% (non-pensionable) one-off payment in autumn 2017. The amount does little to redress the balance of how far their salaries have fallen behind those in the private sector.
Starting Salaries in England and Wales
| | |
| --- | --- |
| Tube Driver | £45,000 |
| Teacher | £21,588* |
| McDonald's Trainee Manager | £18,500 – £21,500 |
| Nurse | £21,176 |
| Police Officer | £19,000* |
*Outside London. Public sector workers in the capital recieve a sliding scale of additional payments
What effects does this have on police officers in their private life and how does this affect the way they do their job?
Police Officers Struggling to Get by
In their August 2017 Pay & Morale survey, the Police Federation of England & Wales found that 1 in 10 officers couldn't afford the essentials on their salary and many find themselves taking out wage day advance loans to cover the cost of living. When the Police Federation asked the same question to probationers (officers in their first 2 years of service and therefore on the lowest salary), this number increased to 1 in 6. These members of the rank and file are the ones who are more likely to apply for payday loans to make up the shortfall in their earnings.
With smaller police stations closing down, many more officers nowadays are in towns and cities. This, of course, makes their living expenses so much more especially considering the housing crisis. Renting privately has skyrocketed while their starting salaries are so low that most struggling police officers aren't eligible for a mortgage.
Of the 30,000 officers who responded to this annual survey, 72% agreed that they needed a decent pay rise and said they were financially worse off because of rising living costs. Many of them said they were finding themselves going for wonga loans to help them pull through the month. 86% also said that they did not receive payment fairly considering the strain of their job and 62% felt that their workload was too heavy.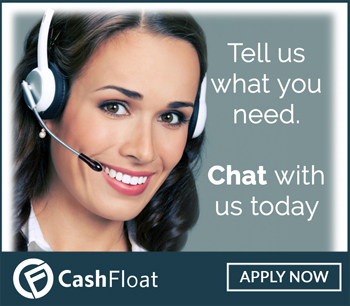 Heavy Workload for Members of the Force
A point that police officers all emphasised was that pay rises should also include extra resources to help them tackle crime. When the officers do not receive these extra resources they often have to resort to quick cheap loans from a direct lender. They didn't want a rise if it meant that there would be further cuts in police staffing levels. How much has the Police Force shrunk?
According to Home Office statistics, from September 2010-September 2016 the numbers of serving police officers in England & Wales fell by nearly 19,000 (or 13%). In the same period, budgets also fell by 20%. They expected this sum to be made up by extra funding from local government.
How are the police expected to cope with tackling the rising crime rate when they have neither the money nor the manpower?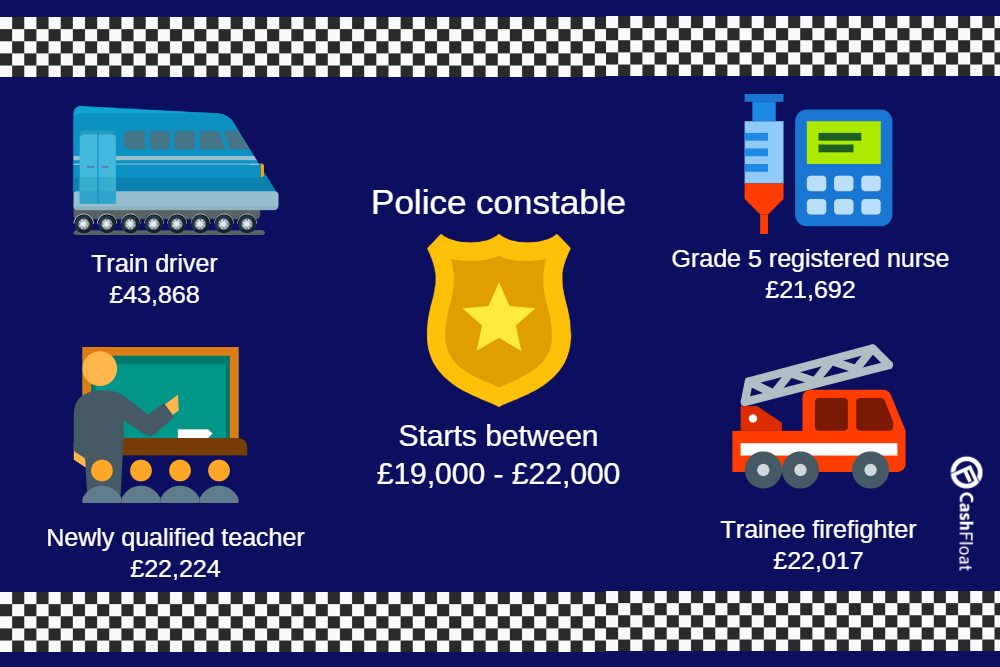 Low Morale in the Police Force
The decrease in police officers means that those who are still on the force are expected to pick up the slack. With a corresponding drop in the value of their salary, it's little wonder the Police Federation concluded that officers were feeling undervalued, underpaid and overstretched.
In their survey, struggling police officers blamed the drop in personal morale on the way the government treated them, changes in policing and their pay and benefits. If you don't feel appreciated for your work, it will, of course, have an effect on the way you do your job and how productive you are. Police officers also have the additional problem that their profession is high-risk. They quite literally put their lives on the line when they carry out their duties.
One of the other effects of low morale is whether struggling police officers stay in the job. Although there's no shortage of applicants to become police officers, many feel 'burnt-out' after a few years and resign to take up a position in the private sector. Unfortunately, our police force is an ageing one. According to the Home Office, 47% of the police workforce are of the ages 41-55. What will happen when these people reach retirement age?
Struggling police officers – Conclusion
Problems for serving police officers go much deeper than their demands for higher salaries. They feel that being awarded a higher pay rise is only part of the solution. The government must train and hire more police officers to ease their workload. Also, there must be more funding for the police force to help them do their jobs properly.
With reductions in public spending across the board to 2022, it doesn't look as if the government are going to meet their demands. The IFS (Institute for Fiscal Studies) has estimated that if public sector pay rose in line with inflation across all professions over the next 3 or 4 years, it would cost £6-£7 billion.
The question is: what will the police force be like in 5 years if the government do nothing to address these issues?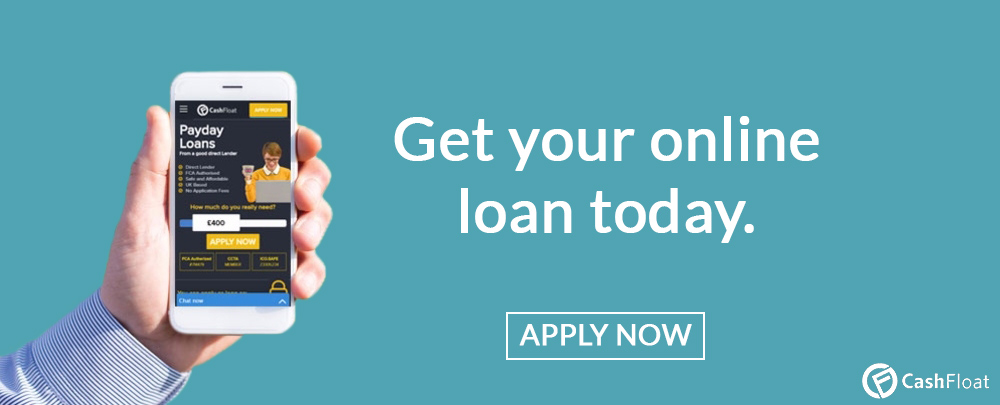 Caribbean born Isla Williams is excited to join the Western Circle Educational channel team. A born writer, Isla had her first article published at age 9 in a local magazine. Isla's joy emerges when pen strikes paper, and she can tap into her creative self. "I love to share knowledge/information and help others to be in the know while being as friendly as I can." Isla is an accountant by profession but has taken a break to do what she enjoys most. Mother nature is her best friend, especially when the Sun is shining. A keen surfer in her youth, Isla looks forward to those rare trips home where she joins her family and hits the waves.