The United Kingdom is still reeling from the outcome of the Brexit vote. With the first post-Brexit summer on the way, the Cashfloat team is wondering what the effects on holidaymakers will be? Are vacations cheaper or more expensive? Will staycations rise this year? Will this post-Brexit summer 2016 see more payday loans being taken to cover expenses?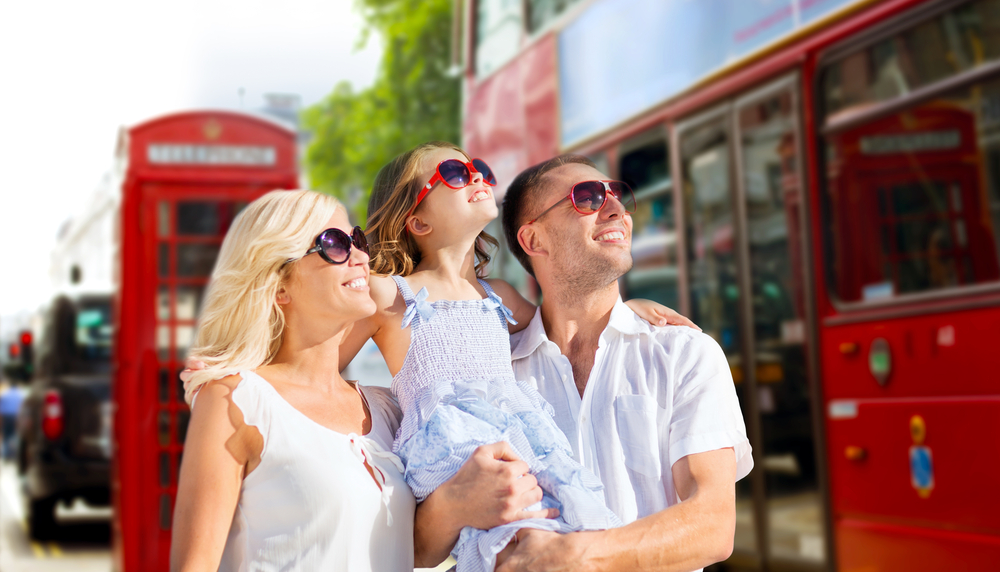 A Brexit Rundown
June the 23rd 2016 was one of the most momentous days for the modern day United Kingdom. It is the day they voiced their opinion to leave the European Union. Although the government could choose to ignore the outcome of the vote, this would be a stark contradiction to democracy and would differ hugely from the mantra of the western world.
The surprising result of the EU referendum took the world by storm, and all media outlets started to predict how it would affect the economy of the UK and the rest of the world. Some predictions came true while others are yet to have materialised.
The Effect Brexit Had on the Pound Sterling
By the close of day on the 23rd June 2016, the British pound had already plummeted, eventually sinking to its lowest in over 30 decades against the dollar. Investment values began to drop rapidly, and house prices in London began to fall at their fastest pace since the end of 2009, following the start of the last financial crisis. Migrants in the UK immediately felt the shock as their money became less helpful in their home countries. Likewise, UK citizens living overseas began to experience the devaluation of the Pound Sterling when living abroad suddenly became much more expensive.
The Effect on Post-Brexit Summer 2016
Cheaper holidays in the UK
On the bright side, due to the fall of the pound, tourism in the UK is set to rise to an all-time high. London is sure to see an influx of visitors, mainly from other European countries. For these tourists, a cheaper holiday to the London metropolis will be just what they have been waiting for, and many who have been unable to afford it in the past are likely to jump on the bandwagon.
On the other hand, for the British, changing money abroad will now be more expensive and give them less cash to spend.
Therefore, staycations for Brits are going to be far more popular this summer. A survey of 6,000 adults by comparethemarket.com concluded that 6 million Brits are shunning foreign holidays in the summer following Brexit. Overall, this year's surge in British holiday bookings has increased staycations by 7%.
Safer holidays in the UK
Whereas many Brits commonly take to the Greek islands, Turkish resorts or southern beaches in France, the spike in terrorism in these areas has risen considerably, resulting directly in UK citizens opting to stay in the UK for Summer 2016. There have been eight terrorist attacks in Turkey in 2016, that resulted in 149 deaths. An increase in terror attacks in France has also caused the government to call for vigilance when visiting the gorgeous city of lights. Of course, this unfortunate series of events are major deterrents for the British to venture outside of the United Kingdom. It may also be a reason for the French to say Au Revoir to France this summer.
Other effects of Brexit on Summer 2016
While British holiday rentals will be more affordable than a journey abroad, imported products in the UK are predicted to get more expensive, making daily household expenses rise even higher. With less disposable income each month, Britons are unlikely to have the spare dosh to fly anywhere fancy this year. An increase in prices of elementary products may also encourage UK consumers to start budgeting more carefully to efficiently manage household income and expenditure. Hopefully, UK consumers will start to favour products made in the UK which will even out the prices again.
Who will be staying clear of Britain this summer?
Unfortunately, certain dynamics of the unanimous 'Leave' vote seems to have touched on a soft spot for racists. Reports of abuse rising against ethnic minorities and eastern European communities have been received across the country. With these headlines crowning international newspapers, this could mean that fewer tourists of these regions will be interested in visiting the UK. In addition to the well publicised spiteful campaigns, the national 'gloom and doom' mood that post-Brexit has developed in England, may very well put many tourists off the UK this year.
In addition to tourists, businesspeople are yet to dare test the waters of post-Brexit Britain. Until the economy stabilises, and the UK's stance in relation to the EU becomes more pronounced, traders are unlikely to choose Britain for their next business trip in summer 2016.
Weather Permitting
Although laughable, a major decision maker for Brits and foreigners alike on whether to spend summer 2016 in the UK or not, will still be…the weather! Famous for its rainy days, it might take more than attractive prices to persuade travellers to visit our small island. Moreover, if a typically British summer is on the way, some predict that even Brits will just find the money to get away, whether they can afford it or not – Brexit or no Brexit! With June 2016 being the wettest summer since records began, England hasn't gotten off to a great start for attracting holidaymakers this summer.
Payday loans for Summer 2016
With the summer season coming up, payday loan lenders are gearing up for the busiest time of year. But perhaps Brits will not need a trusty payday loan to cover their travel costs this year? With staycations on the rise and being far cheaper than trips overseas, hopefully, consumers won't need the extra help to get them to their next payday.
Payday loans are a useful product for consumers looking to get past a brief financial shortfall. Of course, these short term loans should only be used when there is a definite source of income due into your bank account shortly. It also goes without saying that these high-cost loans should never be used to try and solve a long term money problem.
So the good news is, that staying home will prove cheaper than flying out! If you've needed a payday loan to cover travel costs in the past, this is much less likely now. As a payday loan lender ourselves, we look forward to fewer Brits requiring our services this summer. Fortunately, the UK has a lot to offer for a rejuvenating holiday, so we're not worried that you'll feel that you'll be missing out during this unusual post-Brexit summer.
Sarah is an enthusiastic writer, blogger and an eager agent of change. Although she has never been one to voice her opinion publicly, Sarah has dedicated herself to helping Cashfloat spread awareness about common financial issues and the importance of money management. Through her writing, Sarah hopes to empower a positive and lasting change in people. Sarah believes strongly in ethical business management and consumer protection. After completing her degree in Computer Science in one of London's esteemed universities, Sarah has come to adore the buzzing hub of London city. Still, in her free time, Sarah enjoys reading, researching, watching movies and eating out. After all, #YOLO!