Guide: The Effects of Payday Loan regulation – Chapter 5

Nowadays, the unsecured payday loan market is a very different place. It is highly regulated, both regarding the cost caps and regarding transparency. In this article, we will focus on the developing transparent payday loan market.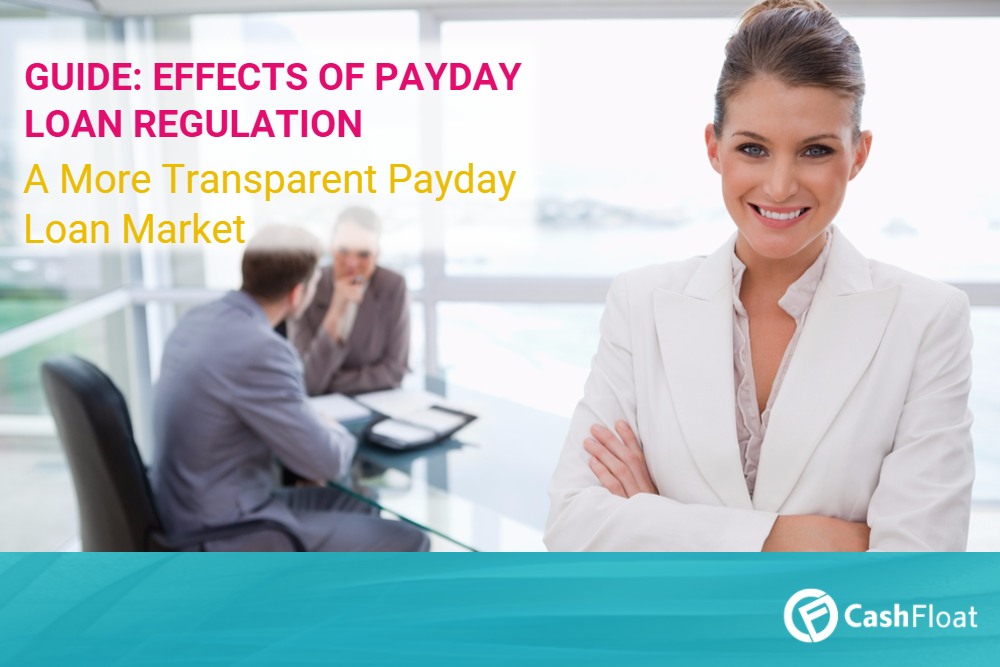 Story highlights
How has the payday loan market changed?
Why do we need a more transparent payday loan market?
Which improvements do we need to make to help borrowers?
The transparent payday loan market of today is very different to how it used to be. The Financial Conduct Authority took over the job of regulating the HCSTC market in April 2014. Before this, the market was largely unregulated. Lenders were free to set the interest rate, fees, late charges and default policies as they wished. Costs weren't always made clear, meaning that the borrower could end up paying a lot more than they had originally thought. In fact, the OFT's compliance review on payday lending found that: "30 of the 50 websites we looked at emphasised speed and simplicity over cost. In some cases they made claims that, if true, would amount to irresponsible lending."
Transparency of loan terms
The FCA insisted on greater transparency of loan terms. All costs and fees must be shown up front and made clear to the applicant. While this has made a difference with regards to how prepared borrowers are to meet their repayments, are there still issues with lenders making their loan terms clear? As a lender whose keywords are honesty, transparency, and integrity, this is a question that we at Cashfloat would love to know the answer to!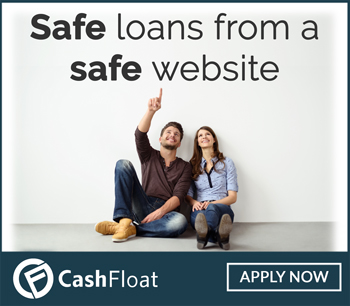 To answer this, let's take a look at a report made by debt charity StepChange. They conducted a detailed survey of their clients with HCSTC debt. The survey results may appear conclusive. However, it is vital to remember that all the respondents are people who have struggled with their payday loan debt to the point where they have had to turn to StepChange for help. The survey results only represent a minority of all payday loan borrowers in the UK. Most of these lenders will have had a more positive experience as they have not had to seek help. However, the survey is still useful. It helps us understand why people are still struggling with payday loans, despite the improvements in the market since the regulations came into force. The question must be asked whether regulations have improved the transparent payday loan market.
StepChange Survey Results

One part of the survey asked respondents how well they understood how much they would have to repay in total. The results show that there has been a dramatic improvement in transparency. Clients even commented that the information on the final amount if they repaid early was much clearer.
We at Cashfloat honestly feel that we excel in this area. Our client login area displays just how much money you could save through repaying early any amount. For us, transparency is the foundation of our business. We want to ensure that our applicants know exactly what they are signing up for, even when taking out small loans. While the statistics above are quite positive, some signals are a cause for concern. A quarter of StepChange's clients had either just a rough idea or no idea whatsoever of how much they would have to repay in total.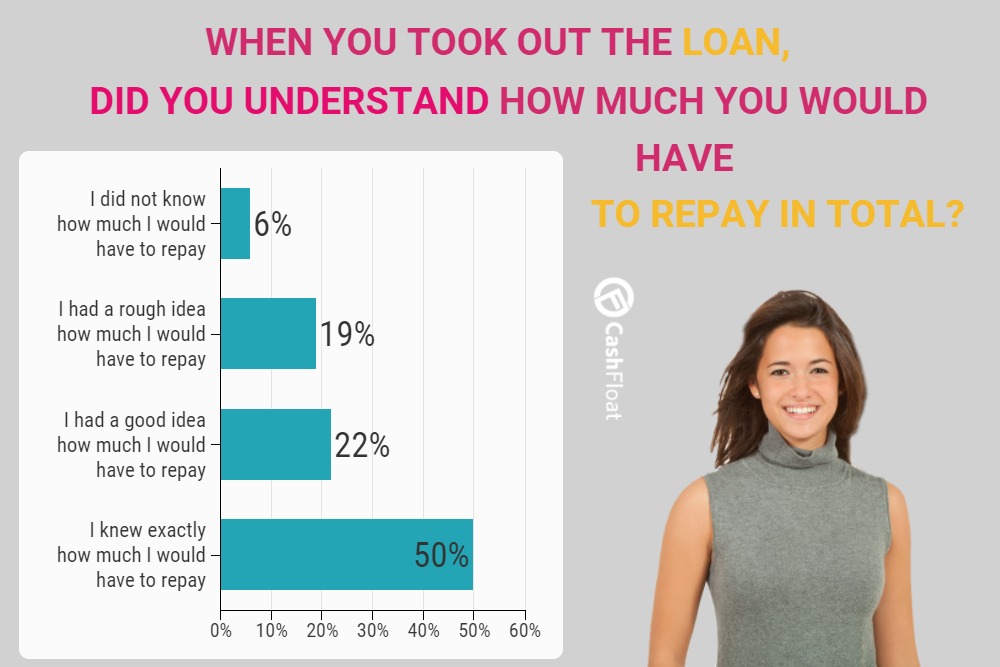 While it is encouraging that the numbers are so low, the fact that such a large proportion of clients never actually understood how much they would have to repay indicates that there is still work to be done. StepChange theorises that either lenders are not complying with the transparency requirements, or that they are displaying the costs but not clearly enough to ensure universal comprehension.
Are Payday Lenders More Transparent?
So, is there more transparency among payday lenders now? It seems that there has been a significant improvement, with complicated terms replaced by clear explanations. This has resulted in fewer people running into financial difficulties because of their loan. If a borrower understands exactly how much they are expected to repay, they will be able to budget and plan accordingly.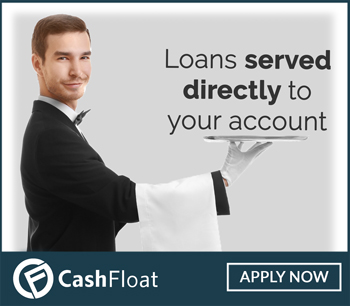 However, there is still room for improvement. There are still borrowers who did not realise just how much they would have to repay when they took out the loan, which is likely to cause financial difficulties when more money than expected is taken from their bank account.
What does this mean for you?
Let's say you are looking for a payday loan. You've discovered a new website, and it looks good. STOP! Before entering any personal details, make sure to do a few basic checks. We recommend this guide about How to Spot a Loan Shark; it explains precisely what you need to look out for to make sure a website is authentic.
One key point to look out for is exactly what we've been discussing in this article: transparency. Ask yourself the following questions:
Is the lender clear and upfront about all their fees and interest rates – can you see exactly how much you will have to repay in total?
Is the APR written clearly?
Do they give contact details, including a real address in the UK?
Do they state whether they are a broker or a direct lender?
If the answer to any of these questions is 'no', steer clear of the website. It may not be an authorised lender, and it's clearly not sticking to the rules about transparency. Is this the type of company you're happy to share your personal and financial details with?
Competition and Markets Authority
In 2015, the Competition and Markets Authority (CMA) concluded their research into the payday loan market and introduced some more regulations on payday lenders. One requirement only came into force in May 2017; all lenders must publish details of their products on at least one price comparison website (PCW), which must be authorised by the FCA. The lender must then feature a link to this PCW prominently on their home page.

What is the purpose of this requirement?
The CMA decided on this rule to encourage borrowers to 'shop around' rather than just applying with any payday lender. PCWs must make it easy for prospective borrowers to compare the different loans available by features such as loan term or loan amount, and give the total repayment cost including any fees and charges.
This way, borrowers have a complete idea of what they are signing up for, and can easily compare different lenders to ensure they are getting the deal best suited for them. Borrowers obtain more power over their decision, and this, in turn, should push lenders to offer more competitive prices to attract more business.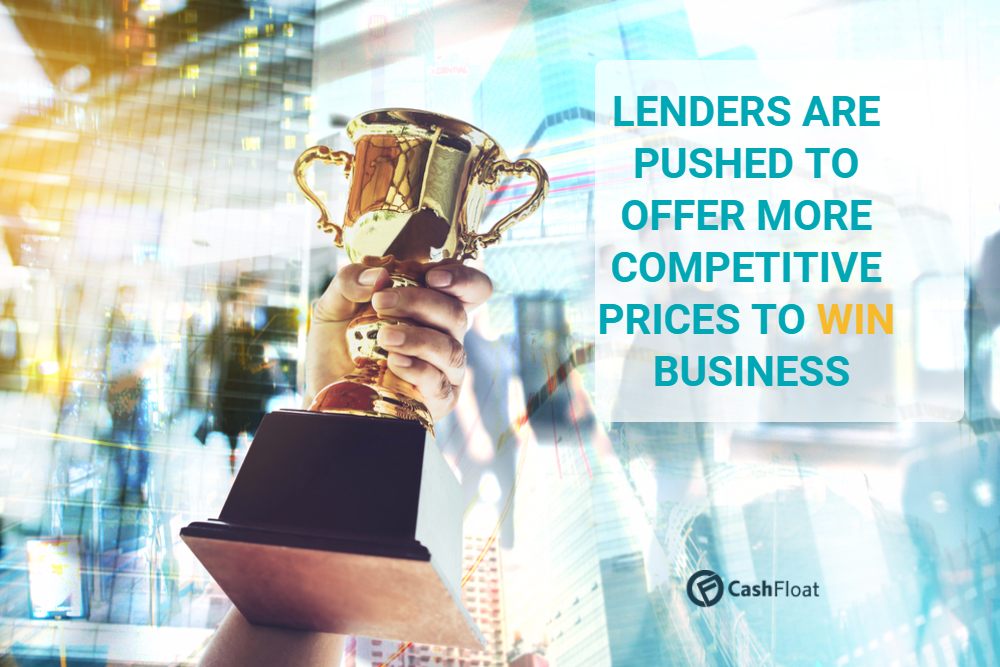 CMA: Increasing Transparency
In the days before direct lender payday loans regulation, it was often difficult to figure out exactly how much money a borrower would have to repay. Many lenders would require prospective borrowers to input all their personal details before giving them a loan offer. This made it difficult for people to compare the prices of different lenders, often forcing them to settle for a more expensive option only because they couldn't look around for a cheaper deal.
The CMA's requirement goes a long way towards increasing the transparency levels in the transparent payday loan market. Anyone in search of a payday loan can easily see the total cost of a particular lender's payday loan, and compare it with other lenders on the market through the link to the comparison site. Borrowers can now be far more confident that the lender they select is indeed the right choice for them.
Conclusion: A More Transparent Payday Loan Market
So, have the regulations – both those of the FCA and the CMA – made the payday loan market more transparent? It looks like they have. The majority of borrowers understand how much they will have to repay, and they have easy access to price comparison websites so they can see how this compares to other lenders. There is still some room for improvement, as StepChange pointed out, as a quarter of their survey respondents only had a vague idea, if any, of how much they would be expected to repay. This quite likely contributed to their financial difficulties that caused them to turn to StepChange for help.
At Cashfloat, we find these results promising. Right from the start, we have championed transparency and integrity. We have nothing to hide! We want all our customers to borrow safely and responsibly, so we make sure that the repayment plan is clear to them before they even apply. More transparency can only be a good thing, particularly when you come to taking out unsecured short term loans. We at Cashfloat continue to push for a safer and fairer, more transparent payday loan market than ever.