TransUnion is an American-based credit reporting bureau. When you apply for any type of credit, your lender may use TransUnion to search your credit file. Find out more about TransUnion credit reporting agency.
TransUnion is not as prominent in the UK as Experian and Equifax since it is based in the US. TransUnion has an annual revenue of a little more than a billion American dollars but overall, it is still smaller in size. Still, the organization is critical for all credit-related activities.
TransUnion was founded in 1986 and is based out of Chicago, Illinois. They focus on making credit reports directly available to consumers. This service is for those who want to learn more about their credit histories as well as other pieces of their financial information. TransUnion helps people learn about their financial backgrounds and get the most out of their money.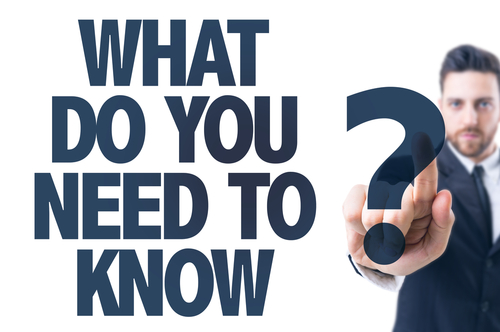 How TransUnion Get Their Information
Equifax gets its credit information directly off of various SSN-related databases and reports. TransUnion, however, focuses on some more detailed bits of information.
General Identifying of Information. TransUnion uses SSN reports and other pieces of identifying information to make sure their reports are accurate.
Employment Information. Employment information in a TransUnion report shows the person's current employer and how long they have been at that company. They may also gather salary information. The amount of money a person makes in comparison with how much they spend impacts their credit score.
Consumer Statements.This section includes any payments towards creditors that the person is paying off, as well as the amount of the payments.
Public Records. Court-related documents and statements are often used in credit reports from TransUnion. These include reports on bankruptcies, judgments, liens and more. They always compare the person's identifying information with public records to verify identity. This is another way they check if the person is paying back their debts responsibly. For example, a CCJ would indicate that they did not handle their credit well.
Points About TransUnion Scores
TransUnion uses a range of scores from 501 to 900. This is paired with a letter grade from F to A. This letter grade refers to how well a person compares with other consumers in certain ways.
TransUnion calculates thier scores taking several factors into account:
Payment history is a crucial part of your TransUnion credit score. This is true of all credit scoring agencies.
Outstanding debts are also used in TransUnion scores. People are encouraged to only use up to 35% of their available credit to improve their credit scores. This is because TransUnion views people with at least 65% of their available credit free as not dependent on credit. This means you use credit responsibly and lenders would be wise to lend you money.
Recent inquiries include the most recent credit applications you made in the past year. These hard inquiries definitely affect your credit score. Too many inquiries in a short period of time can really bring your score down.
One history's with credit is also listed. TransUnion even encourages people to think carefully before they even think about closing up some of their accounts.
Your credit history is also listed. This allows lenders to see how you dealt with credit over time. If you don't have much history with credit, this may bring your score down. You might consider credit building credit cards or credit building loans. These will give you some healthy credit history if you make repayments on time. TransUnion even encourages people to think carefully before closing up their old accounts. Old credit accounts that you have used responsibly boost your credit score.
TransUnion encourages consumers to have a variety of accounts in their credit files. Showing that you have access to credit cards, installment and revolving credit options alike means you have flexibility. It's never good to be too dependent on any one type of credit.
Overall, the methods that TransUnion uses to generate scores are practically identical to other credit scoring agencies. However, they also offer additional features to business customers.
What Businesses Can Get From TransUnion
The general public can take advantage of standard credit reporting features, fraud detection alerts and other protective measures. TransUnion offers these features to protect and inform consumers.
Additional Credit Report Services. Banks, credit unions, short term loan providers and other financial institutions can use extra credit report services from TransUnion. These include such services as:.
Identifying cases of incorrect personal information such as an invalid names; ZIP codes, and differences in addresses.
Phone Append, a service that provides consistently updated phone numbers to banks and other groups. This ensues that all information is reported as accurately and carefully as possible.
Inquiries from the past ninety days are available for research. This includes reviews of where these inquires went, which gives businesses an idea of your financial behaviours.
All services that businesses can use through TransUnion are designed to help people get the most out of their financial solutions. If used properly, people can get more out of their financial services.
Predicting the Consumer's Actions
All banks and other lenders need to predict what potential borrowers will likely do with their money. This is an important step before agreeing to lend money. A bank or lender can easily use TransUnion's pre-screening technology to get a better idea of what those borrowers might do.
TransUnion uses pre-screening to help banks and other lenders improve their success rates. It's all thanks to the service reviewing how successful a person is with money and what that person might do when trying to spend it.
The Instant Pre-screen feature is a critical part of what makes this possible. It quickly identifies potential consumers based on their prior behaviours, the amounts of money they owe now and how they tend to handle their debts. This information is gathered and analysed to give banks and other lenders an idea of how much money a customer could realistically pay back.
The information gathered here is detailed and should make the decision-making process easier to handle. It also lets businesses understand who they can market their services and solutions to. If used properly, it makes it easier for information to be gathered and used the right way.
All predictions are based heavily on how well people are able to use their money and what they do with it when spending it in some manner. All information has to be calculated carefully and reviewed in a sensible manner to make it easier for information to be moved around and factored.
How Risk Models Work
One specific service that TransUnion markets to credit unions, payday loan providers and other spots entails the use of FICO Risk Scores among other risk models. A Risk Score is a general score that reviews how well a person is able to handle money.
Specifically, it focuses less on the potential amounts of money someone can spend and more on how much of a risk may come with dealing with someone who has an interest in spending money in some way.
Typical FICO scores will review things like bankruptcies, settlements, judgments and other difficult financial concerns that may be listed on a person's name. When used properly, the information will help others understand what a particular person is going through from a financial standpoint.
Other Risk Models
A bankruptcy score can help identify the severity of a bankruptcy declaration. It may include details on the payment ratios, total balances and general directional changes in one's balances. This helps to identify how difficult a declaration might have been as well as any activities relating to collecting the money owed as a result of a bankruptcy.
The HELOC score reviews home equity lines and loans that people hold based on how they originated, how they have been paid off and so forth. This identifies people who are more likely to open new home equity accounts and who is likely to use their services in different ways as required.
New account scores are also measured to determine who is more likely to afford certain financial services over all others. The information that is gathered here typically includes information on how much money people may owe based on their credit histories and how they spend their money.
All risk models are used by credit unions, payday lenders, banks and other similar institutions as a means of reviewing how well people can spend their money. If used properly, it may be easier for information to be gathered based on how well people can handle their finances and what they can afford to spend at a given time. The information can be heavily varied but it must be used appropriately to get a better idea of what people might owe at a given time.
Pros and Cons of TransUnion
Here are a few of the pros and cons that come with what TransUnion offers.
Positives
TransUnion's services help businesses review what types of business-related functions may be used at a given time.
Predictive measures are easily gathered through the bureau's reports.
The risk scores issued by TransUnion are known to be very accurate.
Negatives
TransUnion updates every individual credit file every thirty days. Therefore, the latest concerns within someone's profile may not show up until later on after the problematic event actually occurs. This could make some reports inaccurate in some of the worst cases.
TransUnion does not have access to every single government database. It may not have easy access to some reports in remote parts of the country. It is often easier to get information for those who live in larger and more densely populated areas.
TransUnion is a prominent entity and it helps to know how the organization works. The information held by TransUnion is makes a big difference in your life any time you may need to borrow credit. It's always sensible for people to check their credit report and stay up-to-date on their financial health.