Payday lenders in the UK have a bad reputation. But the UK payday lending future looks far brighter. Read on to learn about the dramatic changes that have gripped the payday loan industry in the past two years.
Story highlights
The UK payday lending future looks brighter than the dark past.
Since the FCA regulations introduced in 2015, the industry has changed dramatically.
In the past, payday loans have earned themselves a rotten reputation of exploiting the poorest in society and preying on vulnerable. But the future of payday lending look far brighter than the dark past. New FCA regulations have transformed the industry so that it is virtually impossible for payday lenders to continue operating like they did. So what has changed and what further changes will occur in the future? Could there be a time in the future where payday loans become an accepted and reputable part of the UK financial industry?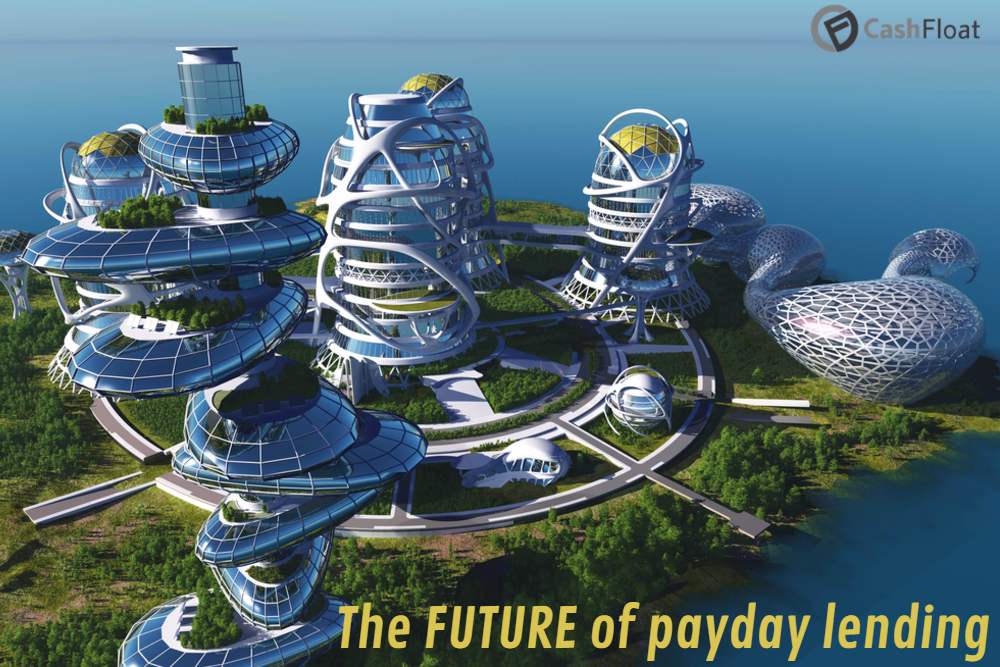 What is the UK Payday Lending Future?
A lot has changed for the payday loans industry in the past two years. This is largely because of changes to the law that regulates the industry. Before 2015, the payday loans industry was largely unregulated when it came to the fees lenders were able to charge. Some were charging their borrowers up to 4000% more than they were borrowing in interest and late fees. The government and the Financial Conduct Authority decided that they had to do something. They set new regulations for the payday loan industry in 2015. The FCA took over responsibility for consumer credit regulation in 2014. Since then, they have made some changes to how payday loan companies are allowed to operate. In this article we will look at the UK payday lending future and how the regulations will shape the industry in the coming years.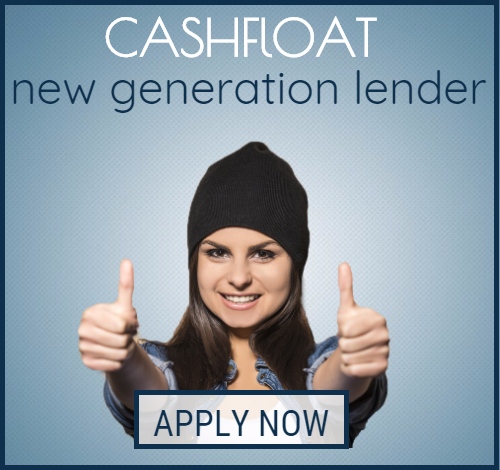 With the introduction of the new FCA regulations, the payday loan industry is now a very different place to what it was 5 years ago. The FCA now scrutinises payday lenders to ensure firms meet their conditions. They also supervise lenders and help to support consumers, including helping them to claim compensation. However, the biggest changes are the new rules they have put in place for how payday lenders operate. These include a cap on how much they can charge in fees and interest, restrictions on rollovers. There are also rules about how lenders can collect payments. The new regulations mean that people who take out payday loans won't pay back more than twice what they borrow, for example.
Due to these changes, the payday loan industry has changed over the past few years. Firstly, it meant that some of the more unscrupulous payday lenders left the market. They no longer wanted to lend money if it meant they couldn't charge borrowers high fees. In fact, according to Citizens Advice Bureau, 38% of lenders left the market once the FCA introduced the fee caps. This means that those left on the market are more likely to be trustworthy firms. They are prepared to follow the rules set for them. CAB's research further supports this notion. After the cap, 45% fewer people visited them about a payday loan problem.
Getting Approved for a Payday Loan in 2017

The changes to the payday loans market have also meant that it's harder for people to get a payday loan, especially a loan for bad credit. Although it might not sound like it, it's a good thing. Payday loans aren't as readily available as they used to be. According to the FCA, 800,000 fewer people took out a payday loan over an 18-month period after new regulations started. On top of that, there was a 20% drop in loan approvals. This means that fewer people were able to get loans. But, more importantly, it means that those who could not afford to repay their loan, will not be able to get a loan. For people who did get loans, default rates dropped by 8%, and loan charges dropped by £40.
The new regulations governing the payday loans industry have meant that lenders are taking more responsibility. Not only are they ensuring that they follow the law, but many want to prove to their borrowers that they are trustworthy and responsible. Many payday lenders offer advice on money management and even recommend alternatives to payday loans that people might find appropriate. They want to help borrowers when they can, and not take advantage of them.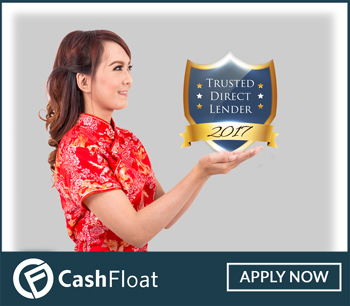 Clearly, there have been some significant changes in the payday loans industry since the FCA took over the regulation. But the question on many people's lips is, what does the future look like for the industry? The new regulations reshaped the industry and how many lenders were in it, but does that mean that those that are left are unable to survive?
A Good UK Payday Lending Future?
There is some evidence that payday lenders still need scrutiny following the regulations. Despite Citizens Advice Bureau reporting a drop in people looking for payday loans advice, complaints have recently been on the rise. In the second half of 2016, complaints to the financial ombudsman increased by 22% compared with the first half of the year. This added up to about 200 each week. The complaints came from a diverse range of people. However, the ombudsman has said that the increase in FOS complaints is partly due to people being more aware of their rights. It's a positive thing that people are ensuring they are educated on what is and isn't allowed in the industry.

The new regulations in the payday loan industry meant that many lenders left the market. However, for those that remained, it meant lower profit margins for some. For example, Wonga, an industry leader, reported £80 million of loss in 2015. This also means that brokers saw lower profits too. However, the lenders that are still in the market have mostly shown that they can operate responsibly and still survive. It is widely the most unscrupulous lenders that had to leave the market. They could not survive if they were unable to charge high fees and lend to people who couldn't afford to repay.
Google and Payday Loan Ads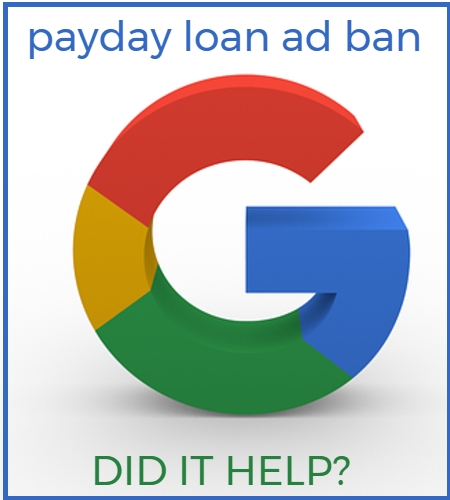 Another significant change that occurred in 2016 affected how payday lenders were able to advertise online. Google banned payday loan adverts and related payday products. People can still search for and browse payday lenders using Google. But, the companies will cease to appear among the adverts at the top of the page. Any loan term of fewer than 60 days with an APR higher than 36% is no longer allowed to advertise. This means that lenders now have to concentrate on search engine optimisation for their websites. Having to fight for the top positions in organic search results could make it harder for new lenders to gain recognition.
The changes to the payday lending industry have removed the worst lenders from the market. They have also created an entry barrier so that not just any company can start lending. They must first gain authorisation from the FCA if they want to start providing short-term loan products. However, there is a possibility that the UK payday lending future could block new lenders from setting up and surviving in the market. But as long as the regulations keep away the less compliant lenders, the barriers are likely not a bad thing. Any payday lender that can't follow the regulations and make a profit probably isn't one that should exist.
Future Changes and Regulations for Payday Loans
Different Payday Loan Products
Another way the payday loans industry could look different in the future is the products that lenders offer. While many companies focus on short-term loans, several may begin to offer a more diverse range of products. They are starting to offer online loan terms of up to six months or even a year, with the opportunity to pay early. This shift could be due to payday lenders attempting to recover from the effect that new regulations had one them. With lower profit margins, they might be trying to raise them with more products to offer. The FCA also wants to ensure that there are comparison websites available to use, allowing consumers to compare the costs and terms of loans before applying for them.
Tighter Regulations
It's also important to think about further changes to regulations and the payday loans industry. One change that might occur is tighter regulations for Continuous Payment Authority, which is used to collect payments automatically. If a lender uses a continuous payment authority, they have to set out how it works and tell consumers about their rights to cancel it. They also need to notify people at least three days in advance before using a continuous payment authority to recover funds. In the future, the use continuous payment authorities might change. Instead, they could be replaced with a direct debit.
Competition to the Banking Sector
With payday lenders increasing the products they have on offer, the UK payday lending future could pose more of a competitor to the banking industry in the future. Currently, many people will turn to their bank if they want to borrow more than a few hundred pounds over a longer period. But if the payday loans industry can begin offering better terms, quicker loans and perhaps easier access to loans with longer repayment periods, perhaps they will become a contender in the market. However, despite changes to regulations, interest rates on payday loans can still be high compared to other types of loans. Payday lenders may need to be more competitive in that regard if they want to be seen as an alternative to banks.
UK Payday Lending Future – Summary
The UK payday lending future looks bright for reputable payday loan companies. Those who are willing to follow the rules and care for their customers can continue to grow. However, it will also be important to keep an eye on the economy as a whole, especially with Brexit looming. Both the economy and any potential changes to financial regulations could have an effect on how short term loan lenders operate in the future.