Understanding compound interest – What is compound interest? When is it used? How is it calculated? Read on with Cashfloat to find answers to any questions you may have about compound interest…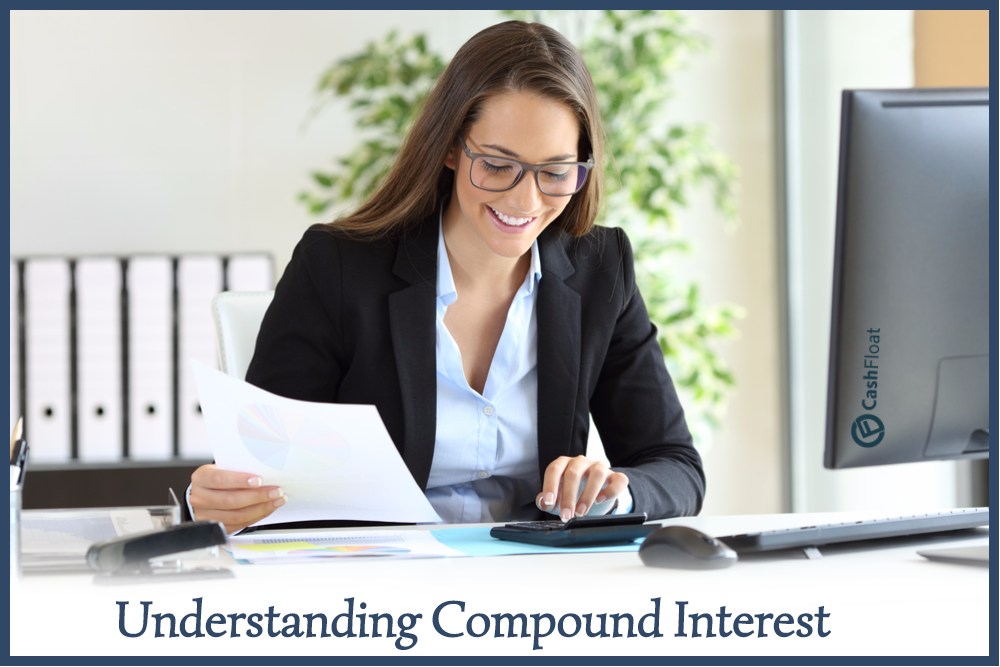 Understanding Compound Interest?
Lately, we see more and more companies advertising short term loans based on non-compound interest. Let's get to understanding compound interest. Is it good or bad for the consumer? Or maybe it does not even matter? Let us try to clear the confusion, and explain what it is all about.
Simple Interest or Compound Interest?
When understanding compound interest, the best way is through an example. Let's say our car broke down unexpectedly. The battery is dead, and we have to buy a new battery. The cost of the desired battery is £100. As it happens, we are short of money at the moment. This is temporary, however, since next month we'll be getting a tidy sum. It would be a shame not to use the car for one month, just because of a temporary shortage of cash. So the obvious solution would be to take out a loan, buy the battery, and repay it in a month's time. Even if it costs us interest, it is cheaper than taking taxis the whole month.
So we do research, and find a company that offers us a £100 unsecured online loan at 10% interest per month. This is great – exactly suited to our needs. We take the loan, and replace the car's battery. A simple calculation will show us that after a month, we will have to repay the company the £100 they gave us, and £10 for interest. This makes a total of £110. So a month later, we repay the company £110, and that that concludes the deal.
Now, let us alter our story a little. Apparently, we don't get the money we're meant to get until a month later. And right now we do not have the £110 to repay the company. We need to extend the loan for another month. We do a quick calculation in our mind: One-month costs 10% interest. So 2 months gives 20% interest. Very simple. This means we will have to repay the company £120 at the end of the second month.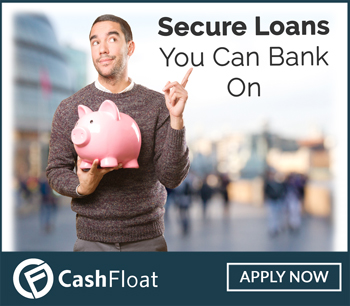 Who's Calculation Went Wrong?
Let us now look at the situation from the company's perspective: After one month, the company should get repaid the sum of £110. The company then re-lends £110, as no money is repaid. For this new loan of £110, 10% interest is £11. Therefore, after the second month, the money "works", and the company gets £121 back. Wait a minute! Where did that extra pound come from? How did the company calculate an additional pound? Whose calculation is correct?
Well, the answer is that both sides are correct. Here we return to the topic we started with. There are two ways to calculate interest:
1. The simple way is, to calculate interest only on the money borrowed. In economists jargon, this is called the 'fund', or the 'principle'.
2. The second way of calculating interest, is on the total value of the debt. Economists call this 'compound interest'.
It is important to note, that compound interest calculation is the more common way to calculate loan repayments (or savings). Loans or mortgages received from banks, or interest on a savings account are all calculated using compound interest. If, for example, we deposit £1,000 into our savings, and we get 10% interest for a specific period, we will have now have £1,100 in our account. And in a justified way, we expect that for the duration of the next period, we get interest on the full sum of £1,100 that we have, and not only on the original £1,000.
The strongest force in the universe is Compound Interest. - Albert Einstein
Click To Tweet
The FCA and Loans Interest
Still, the FCA decided that from 2015, high-risk short term market loans, could only calculate interest according to the simple interest calculation, and not the compound interest. The main reason for this being to make loans more affordable in the UK, and so that the interest calculation simple and understandable to everyone, not just mathematicians.
The most practical advice related to non-compound loans, is that if you need a long-term loan, it is always cheaper to take one loan which is over a long period, than frequently renew a short term or payday loan. For example, it would be better to take out a loan of £500 for three months, than take a loan of £500 for one month, and rollover twice.