The Grand History of Credit in the UK – Chapter 8
A financial loan is a debt that is paid back with interest. The lender provides a sum of money and the borrower pays it back with some extra. This form of financial transaction has been in existence for hundreds of years but it has expanded exponentially over the last few decades. There are many different kinds of loans. The cheapest option is a secured loan but if you default on the payments you are at risk of losing whatever asset you have placed as collateral. Secured loans are the best choice for large amounts and are usually paid back over a long period of time. This type of loan can be secured against a property or other assets such as a car, boat or business premises.
Secured loans are only available to people who have a home or other possession that can be put up as collateral. Sums issued are usually between £5,000 and £125,000. But, the amount available to borrow will always depend upon personal circumstances such as your credit history and how much you earn. It is also important to understand that missed payments on a mortgage will put you at a severe risk of losing your home. If you are looking for a short term loan, an unsecured loan -that can probably be obtained online – is probably the one that you would consider first.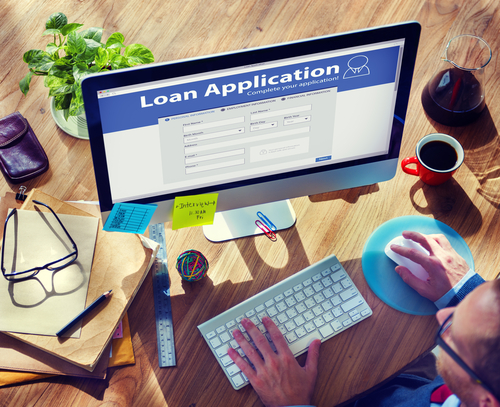 Unsecured Loans Explained
An unsecured loan is just that. The lender holds no collateral to ensure that they will get back their money and this means that unsecured loans are a higher risk. Unsecured loans can be issued to everyone as long as they have a good credit history. You do not need to own your own home to apply for an unsecured loan. The high risk that is attached to an unsecured loan means that they are usually issued for a shorter period of time than secured loans and have substantially higher interest rates.
Examples of unsecured loans are personal loans from a bank, credit cards, overdrafts and corporate bonds. Personal loans from a bank are usually offered for sums between £1,000 and £25,000. But, the cheapest option for this kind of borrowing is for sums between £7,500 and £15,000. Anything over that amount would be better taken out as a secured loan. In the UK most unsecured loans are regulated under the Consumer Credit Act and the Financial Conduct Authority is the regulator that oversees the conduct of all the lenders. Find out about applying for an unsecured loan here.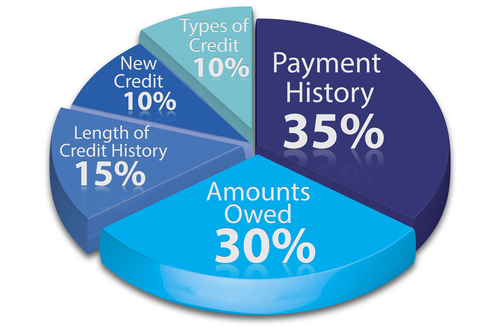 Non-payment of Unsecured Loans
Unsecured loans, such as short term loans, that are issued by reputable finance companies or banks are the best choice for borrowers who need cash for a shorter length of time. The interest rates for unsecured loans are higher than those for secured loans and the term is shorter. There are restrictions in place that govern how much you can borrow and over what period of time. The Financial Conduct Authority oversees all companies that issue unsecured loans and there are now limits to how much interest can be charged. Credit cards should be considered the last option for unsecured loans.
In the UK, you cannot be sent to prison for non payment of an unsecured loan. But, you can be taken to court and a judgement can be made against you to pay the debt off at a certain rate each month. If you do not adhere to the court judgement you could be threatened with jail if the court believes you are committing fraud by lying about your means, spending your money on other things or deliberately choosing not to pay. If you have applied for a credit card or other unsecured loan with false information or a complete pack of lies you could be sent to prison for fraud.
What to use Unsecured Loans For
Unsecured loans from a bank or finance company are a better bet than using credit cards to pay for large items like a car, a wedding or any other big expense. As long as you have a good credit history you can usually get a reasonable rate of interest and the payment period you want. The most important point to remember about unsecured loans is that, like any debt, they have to be paid back. By keeping up with the repayments and making them on time, you can increase your credit rating, achieve a better credit score and this will stand you in good stead for any future borrowing you may need.
It is a fact that using an unsecured loan is often seen as a good way to create a better credit score especially for someone who has no history of borrowing money. In the UK and elsewhere the situation is that if you have never borrowed money it is hard to get a loan of any kind. But, if you have borrowed and paid back the money on time you are seen as a better credit risk than if you had never borrowed at all. However, that is the way the world of unsecured loans works. All credit has to be paid for and taking out an unsecured loan is perfectly safe as long as you do not overextend your borrowing commitments and pay the funds back on time.
Poor Credit History & Unsecured Loans
If you have a poor credit history you may not be able to get an unsecured loan so if you are a home-owner a secured loan would often be a better choice. Borrowers who take on personal unsecured loans are charged a higher rate of interest than that charged on secured loans like a mortgage. However, the length of the contract can vary which makes this type of borrowing more flexible. Terms for personal unsecured loans range from one to five years and sometimes there is a choice of having a short holiday period at the start of the loan. i.e. loan taken out in January does not need first payment until April. Ultimately, the best rate personal unsecured loans, like other kinds of credit, are available to the people with the best credit history.
The higher rate of interest charged for unsecured loans is in place because the lender is taking a greater risk. There is no guarantee that the money will be repaid and the lender has limited options if the borrower misses payments or makes a total default. The lender has to take the borrower to court and sue for breach of contract to try to get the money returned. If a judgement is made against the borrower (usually a county court judgement), the lender may try to get back the amount owed by seizing goods that are owned. Sometimes a bailiff is employed to go to the home of the borrower and take goods to the value of the sum owed. Often there is nothing of value so the lender must ask for payment to be made through the court in a series of instalments. However, if the borrower declares themselves to be bankrupt any valuable goods such as a house or car will go to the lender of secured loans first. i.e. the mortgage issuer or the finance company.
Personal Unsecured Loans
Personal unsecured loans from banks are often chosen to pay for expenses for which people have no budget. This could be a family occasion like a wedding, a much needed holiday or even an unexpected funeral. It is vital to understand the obligations you undertake when you sign up for an unsecured loan. It is a binding contract and failure to pay can cause immediate problems with the lender taking you to court for non payment. In turn this can have a devastating effect on your borrowing in the future.
When taking on a personal unsecured loan the borrower will sign a contract which states the term of the loan and the monthly payment amount. The main types of unsecured loans that are taken out in the UK are personal loans from banks and credit card loans. Credit cards should never be used to pay for daily expenses like household bills. The interest rates for credit cards are very high and if possible the balance should be cleared each month. Whilst it may be tempting to pay only the minimum amount due, if this is the case, you could end up paying for an item for many years.
One other form of unsecured loan is a line of credit for a business. The company orders goods which could be components needed to make a final product or the the product itself. An invoice is issued for payment within a specified time period. This is usually 30 days but in some circumstances it could be as much as 90 days. Many businesses operate using this form of unsecured loan and having a good payment record history is the basis upon which the line of credit is issued.
New: Online Payday Loans
A new phenomenon that has appeared in the last few years are online payday loan companies. Following the credit crunch that started in 2008, there has been a steep rise in the number of payday loans issued to people who want a very short term loan to help them through an unexpected financial crisis. Payday loans are issued for the shortest period of any unsecured loans. The rate of interest is very high and they should only be used as a last resort. As long as you understand the risks involved with taking out a payday loan they can help you through a short term financial problem but they should not be considered as a long term solution for large debts.
Read more about the history of online loans and credit here.