Wonga need an emergency £10m to avoid going bankrupt! This comes after a rise in complaints about their loans, forcing Wonga to shell out hundreds of millions of pounds in compensation. Will Wonga's emergency bailout be enough to save them?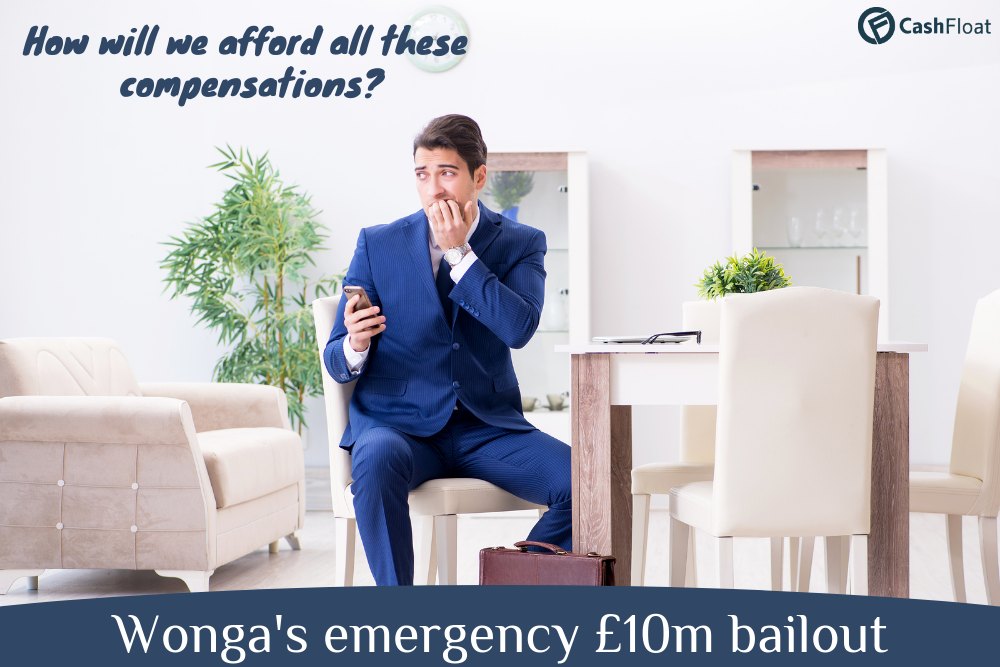 In this article, we examine:
Where Wonga's emergency bailout came from
Why Wonga needed this money
A look at the history of Wonga – the good times and how it all changed
Wonga's losses and hopes to return to profitability
The rise in claims on loans taken out before 2014
Will Wonga ever recover?
Wonga's Emergency Bailout: The Story
From football teams to puppets, Wonga is one of the best-known companies in the UK. It is also the source of much controversy, being one of the leading pioneers of the pay-day loan industry.
However, even giant brands like Wonga are not immune to financial difficulties, and the company recently needed a substantial cash injection of ten million pounds in order to stay afloat.
They raised the emergency funds over the last few weeks from technology venture capital funds including Balderton Capital and Accel Partners, both of which have been investors in the business for a long time.
Is Wonga's £10m Cash Injection Enough?
Is this enough to keep Wonga from going bust? Apparently not, as the board are seriously considering selling some of its assets in an attempt to free up some more cash. It's ironic that a company that lends money to help others with their cashflow problems should now be experiencing the same issues. Wonga's emergency bailout has once again highlighted that no matter how big you are, you can still fall.
Wonga are short of cash - I'll give them a loan at 1,509% APR!
Click To Tweet
This fundraising comes after the firm was recently valuated to just £23 million. This is a shocking figure when we take into account their original hopes at reaching $1 billion if their New York listing would have worked out.
In fact, the British payday lender has been operating on a loss for a while. Wonga released figures describing a loss of nearly £65 million in 2016. They had been hoping to return to making a profit in 2017, but those figures are only expected to be published in several weeks. Whether they met this target or not remains to be seen.
It's hard to understand what has happened here. If Wonga are so famous and were always doing so well, what caused this turnaround where they were losing so much money that they almost went bankrupt? Let's answer this question with a brief look at Wonga's history.
Wonga: In the Beginning
Wonga was founded just over ten years ago and grew quickly, with their profit tripling to £45.8m in 2011, just three years after the launch. They offered online loans with instant decision and justified their APR of over 5000% by explaining that their loans were only for days or weeks, not years.

However, these good times were not to last. Stories began to circulate of vulnerable borrowers who were struggling to pay. While Wonga claimed that their customers were usually web-savvy people who applied with Wonga over big banks out of choice, it seemed that the real reason was that they simply had no choice. Being desperate and having no access to any other form of credit, the fast and easy money Wonga offered with complete anonymity was attractive to many.
Political pressure mounted, and the OFT launched their investigation. The end result was several regulations and caps being put into place. 38% of payday lenders left the market within the next two years.
How Wonga was Affected by the Regulations
Wonga itself did not emerge unscathed. As scandal after scandal hit the newsstands, Wonga's reputation suffered huge blows. For example, there was the time when Wonga were caught sending letters to defaulting borrowers from fake law firms. There were also thousands of customers who were lent money when Wonga should have declined them.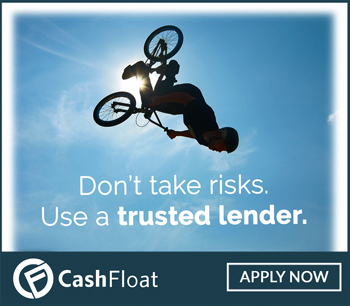 Wonga were determined to continue in the payday loan industry, choosing to keep their name rather than rebrand the company. They hoped that they would overcome this difficult time and begin to be profitable once again. While Wonga did report losses of £80m in 2015 and nearly £65m in 2016, they had been aiming at returning to making a profit in 2017. After the news broker about Wonga's emergency bailout, this is doubtful.
So, were the management team delusional in thinking they could return to profit? Or did some other unexpected factors come into play?
Wonga's Past Comes Back to Haunt Them
Wonga claim that the main reason for their latest losses is their past. As the FCA conducted their investigations, more irresponsible loans came to light, and Wonga ended up losing hundreds of millions of pounds in writing off debts. While the Wonga of yesteryear had championed their 'responsible lending' policies, they were clearly not good enough.

Want to see another comic from Cashfloat?
Many of the complaints Wonga have been receiving are from loans originating before the caps in 2014. Claims management companies seem to be playing a big part in this, as the PPI repayment deadline is approaching leading them to search for new avenues of income. In April 2017, claims management companies assisted with only 10% of claims made against payday lenders, but in April 2018 they had a hand in almost two-thirds of the claims.
It seems that while Wonga have made a significant effort to clean up their act, their past is now coming back to haunt them. The company that had once hoped to reach a valuation of $1 billion now has to frantically raise £10m to cover customer compensations, to avoid going bankrupt.
Is Wonga's emergency bailout a one-time thing?
Wonga claim that the vast majority of their problems come from their pre-regulation days. As expected, it is very hard to re-create a brand, a business model and public opinion while still suffering from previous misdeeds. We believe that this makes us unique. As a new payday lender who only began business after the regulations at a time when many lenders were shutting their doors, we don't suffer from these problems. We launched Cashfloat as a moral direct lender, with a mission of helping UK citizens as much as we can. We have since helped tens of thousands of UK citizens with their short term credit needs, and received a rating of 4.8 stars. Based on this, we think we've succeeded.