Story highlights
It can be difficult entertain children but try to focus on where their interests lie
As long as you are well-prepared, rain doesn't have to dampen your fun
Sunday is that day of the week, for most of us, where you want to enjoy the last day of the weekend and do what you want. Unfortunately, this is not always possible, especially if you have kids! You need to get prepared for the week ahead, but the kids (and sometimes you) are getting bored and you need to find new activities on Sundays that will keep them happy.
In this article, we will explore some ways that you can entertain your kids without splashing out too much. At the end of the day, sundaes every Sunday build up to a huge expense at the end of the month, and that's no reason for you to be needing a pay day loan!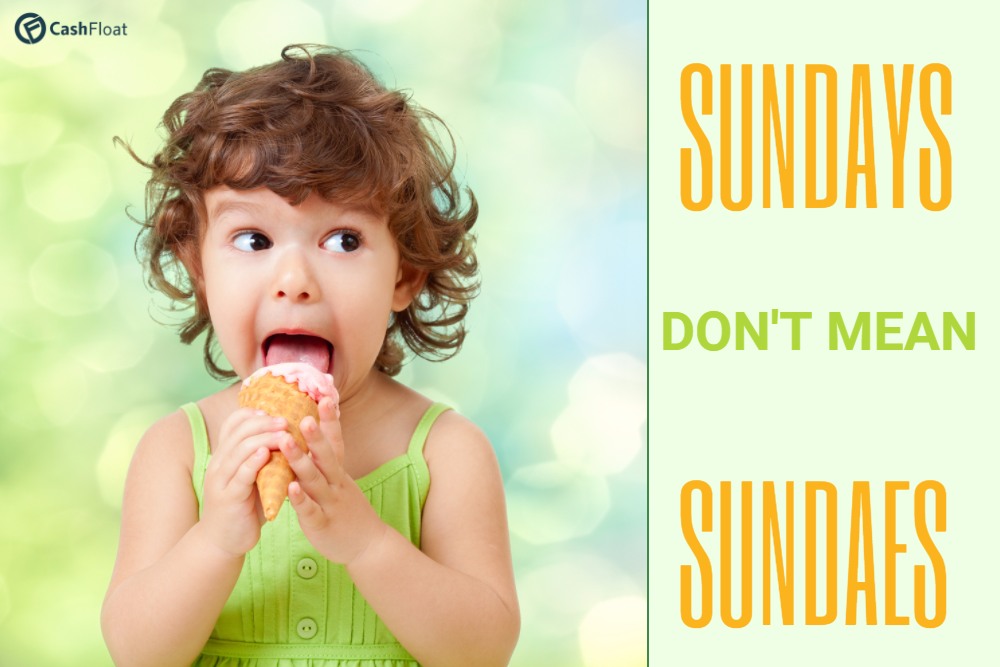 Old Fashioned Values Matter for our Kids!
Unfortunately, it is a way of life these days to sit the kids in front of the TV with a movie or let them play on their x-box or iPad or other handheld device while we get things organised for the week ahead. But let's not take the easy road anymore, and go back to some old fashioned values. I don't mean have the kids do the housework – that just would not work – but get them outdoors and experience nature.
Taking the kids out for the day can be quite costly, but it doesn't have to be if you know where to look. Prepare in advance, and this will save you wasting time on the day, plus it will save you opting for something quickly just because you have to.
Tip 1: Is it just the park?
Although the park can be fun, it can become boring very quickly. If this is your only option, prepare for it. Most parks have a play area, once they kids have exhausted this, sit down and enjoy a lovely picnic. This will ensure they have healthy food to eat plus you get to spend some quality family time together.
Tip 2: At one with nature
Look at the different species in the park and have the kids identify what they are. If they don't know and you don't, take it home with you; learn once you get in. Have a natural treasure hunt and find things on the list. Organise a meeting point and see who has managed to find the most. Make it more exciting by having a small prize for the winner, or have the losers do something as a forfeit. This is one of the activities on Sundays that everyone will have fun with, plus it is a good way to learn.
Tip 3: A sense of adventure
Many larger parks will organise treasure hunts or orienteering activities on Sundays to try to get the community and others involved. Visit your area or local park information online to see what is going on and where. This is a cheap (if not free) activity that everyone can enjoy.
Tip 4: Stay indoors it's raining
Nonsense! This is perfect weather to get your waterproofs and wellies on and get splashing in the puddles. We've all been there; that small puddle that dares us to splash. As an adult, we can usually resist, but a child…….. As long as you are well-prepared, rain doesn't have to dampen your fun.
Tip 5: Get creative not cold
Cold and wet weather can put many people off, but sometimes this is the perfect setting. If you are interested in nature, the cold and wet weather can bring out all sorts of different animals. Grab a pad and pencil and write down, or draw all the different animals you see. This doesn't have to be in the park; it can be in your back garden or the street. Make it fun for children and get them to write what the animal is doing. This will get them interested in learning and get them to become creative.
Tip 6: Walk rather than drive
Not only is this more economically friendly but it is healthier too. Pack a small bag with some lunch and drink and go for a walk. Make it more interesting and fun by trying not to step on the cracks in the pavement (we've all done this as a child), or by smiling at people as you pass by and seeing how many smile back.
Tip 7: Get some chores done
Have some playful fun time and wash the car or get your hands dirty and do some weeding. It may not sound like fun, but this sort of activity allows children, especially, to get dirty without getting into trouble. If they start to get bored, educate them. Get them to identify the plants in the garden, or have them wash the car with a hose and a bucket and sponge and get them to see what is quicker and what is best for the job.
Tip 8: Family & Friends
Arrange to meet up with family and friends for a couple of hours. If they have kids too, it is perfect because they can have fun together while you catch-up. Have a family challenge by organising a treasure hunt or tug-of-war where the losing family has to prepare Sunday lunch, for example.
Difference of opinions for Activities on Sundays
Sometimes it can be difficult to entertain children at the best of times, but it can prove particularly challenging if they do not share the same interests or if they differ in age. Have one search for creepy crawlies in the garden while the other takes photos, or have one wash the car while the other counts how many cars drive by in a particular colour. It can be difficult to keep them entertained but try to focus on where their interests lie and use that, rather than trying to force them into doing the same thing.
Sundays are a strange day because it is that day of the week where people want to enjoy and relax but do as much as they can where possible and it is not always possible to do this. Things are not open on a Sunday or they close earlier, the weather does not always allow us to do what we had planned, our finances are not always that healthy. With a little forward thinking and preparation, your activities on Sundays can be fun, and it does not have to cost the earth.