The 2020 Guide to Debt Management Companies
– Chapter 31
Story highlights
After debt management plan you can start improving your credit score.
It is important to start saving once you finished making payments to your debt management company.
Cashfloat is a responsible payday loan UK lender offering flexible and affordable credit. Our aim is to help as many people as we can to manage their finances effectively and develop stable income and expenses. Once you have managed to clear off your debt, what will your life look like? This article talks about life after debt management plan.
If you are just starting out on a debt management plan, a future without debt might feel like a pipe dream. However, just knowing that one day there will be an end to financial worries can motivate you to succeed in your mission be become debt free. So, it can be useful to think about what happens after debt management plan comes to an end.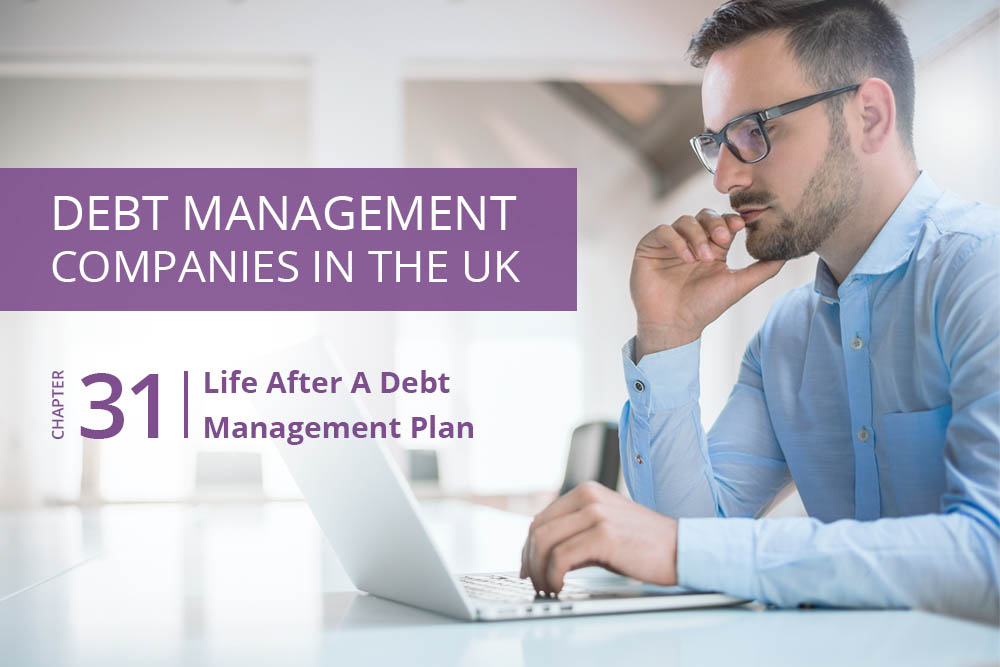 Life After Debt: Your Financial Future
Most debt management plans will run for five years although some may last for longer. When the moment arrives to make the last payment how will it feel? Having spent years budgeting and being careful about all your spending you would expect to feel a sense of relief and that you have achieved your goal. Expect to feel a sense of achievement in reaching that goal and also a sense of freedom. But there is also the question of what happens next.
Some people want to celebrate but if you get the feeling that this is an anti climax that is also understandable. After so many years of looking forward to the moment it may be that you feel a little underwhelmed but whatever your state of mind, this is a great achievement and you are to be congratulated.

What Happens After Debt Management Plans?
When you have made that final payment to the debt management company there is not much in the way of a formal process to follow. However, for your own peace of mind you may want to have some confirmation in writing that the contract is at an end. It is also very important to contact your bank to cancel any standing order that has been in place for the monthly payment.
As soon as the monthly payment to the debt management company has ended you may find that you have quite a lot of spare cash especially if the figure was running into some hundreds of pounds each month. Although it is always nice to start having some treats again, life after debt management plan needs careful planning. Now is the time to be cautious and to start an emergency fund for unexpected bills.
Most financial advisors will suggest that an emergency fund should be equal to at least three months wages and this is a good figure to aim for. Then, when the car breaks down or you need to get your leaky roof repaired, the money will already be in place and there will be no need to look at getting into debt again.
Securing Your Financial Future
Having set up an emergency fund there are some other steps you can take to secure your financial future. If you have a mortgage you may want to think about topping up the monthly payment so that it finishes earlier. Or, if you have only been paying the interest, this will be a good time to start repaying some of the capital. A reputable financial advisor will be able to help you with decisions like these.
A pension is another aspect of finance that many people do not consider especially if they are young but as the future for state pensions continues to look dire, this is the the time to start investing in a pension plan.
Ask a reputable financial advisor about which kind of pension would be best for you and then start to make some savings towards the long term future.
Starting to Save After Debt Management Plan
Having achieved a state of play where you have sorted out your mortgage and a pension plan, there is also another avenue of finance to think about. Having a long term savings plan is one of the best ways to avoid having to take small loans online. So get advice about investing in a tax free fund like an ISA. An ISA can be created by adding simple individual sums as and when you can afford it or you can set up a regular monthly payment from your bank account.
Do I Really Need Access To Credit In The Future?
Having gone through the long and laborious process of getting rid of your financial problems using a debt management plan you may feel that you will never want credit again. However, credit can be a positive thing as long as you are responsible about your future borrowing.
Having just one credit card is very useful especially when you are travelling and do not want to carry a lot of cash. In addition, car hire companies will insist on a credit card if you want to rent a car and if you are buying goods from the Internet it is always a safer way to pay.
Anyone who bills their employer for work expenses will also find it useful to have a credit card that can bridge the gap between claiming and receiving expenses. Finally, a credit card can also help at times of high expenses such as Christmas and the annual summer holiday.

Can I Get A Credit Card?
It is true that once you have been in a debt management plan your credit rating could have gone down. Although the plan itself will not show up on a credit record, creditors may have marked any missed payments or late payments and defaults. These remain on the record for six years from the time that they were added. And, this can compromise your ability to start getting credit in the future.
Improving Your Credit Score
If you are aware that your credit score is low, after debt management plan, you can start taking steps to improve your credit score. However, first you must get a copy of the record and see exactly how things stand. Any previous default notices should now be marked as 'satisfied' and if this has not yet happened then you can contact the company concerned and ask it to make an update. If there are any erroneous marks you can also ask for these to be corrected. Please note that a responsible lender will always check your credit score before approving any short term loans online.
Having made sure that the record is complete, there are more steps you can take to improve the score. One of these is to ensure that all future mortgage payments are made on time as this is a positive on any record. Another option is to get a mobile phone contract and if this is not yet possible then try for a high interest rate credit card.
Making small purchases every month and then paying off the whole balance will also help to restore your line of credit. Most lenders will look at this as a positive and as your 'bad' record recedes, your credit score should substantially improve. This should help you avoid bad credit payday loans because you will be able to secure cheaper types of short term credit.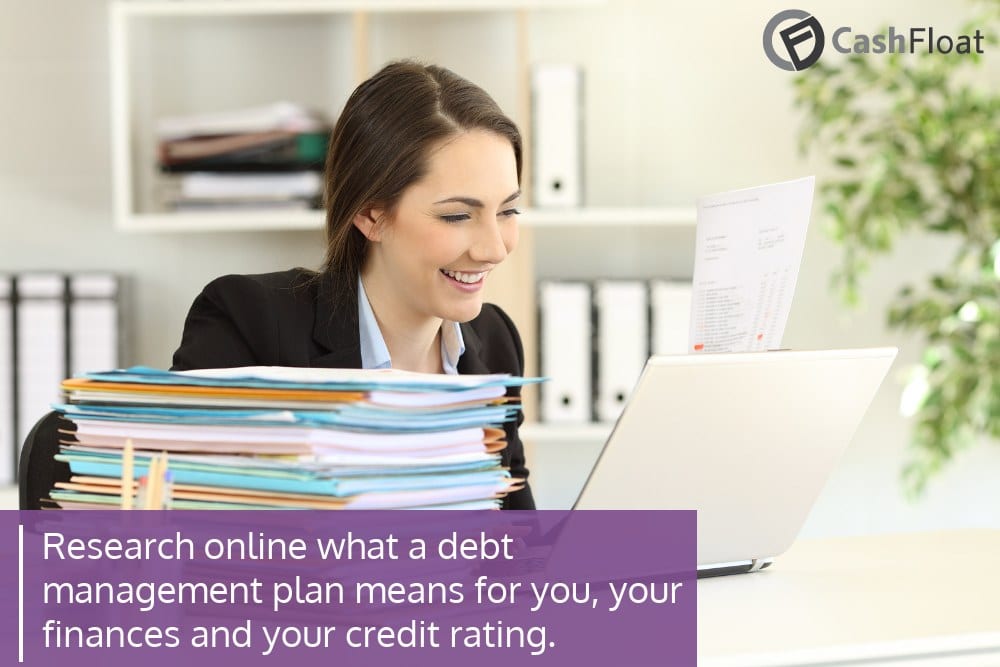 Can I Get A Mortgage on A Debt Management Plan?
In the years following the financial crisis in the UK, there have been some heavy restrictions on mortgage offers. These have applied to everyone and not just to the people who are after debt management plan. However, if you have reached the point where you may be thinking about applying for a new mortgage, there are ways to make the application more acceptable to a lender.
Having cleared up your credit record to the best of your ability, now is the time to make some serious savings towards a house deposit. The larger the deposit, the higher your chances of success when it comes to getting a mortgage. Sadly, the days of putting down a 5% or 10% deposit have long gone and most lenders are now demanding a deposit of at least 20%.
However, the time period that it takes to save for your deposit could also work to your advantage as it also put a longer distance between the time when you were in debt and the application for a mortgage. As long as you do not build up any more unsecured debt, the lenders will be able to work out the affordability factor which is how most applications are now rated.
A reliable and trustworthy mortgage advisor will be able to determine the best lender to approach. Making multiple applications will only damage your credit score further so ask an expert for advice on this very important matter.
Life After Debt Management Plan – Conclusion
It is important to remember and enjoy the success that you have achieved after debt management plan have ended. Having arrived at a state that gives you financial freedom the most vital thing to concentrate on is not going backwards and once again getting into debt.
Following some of the suggestions in this article will hopefully assist you in living your life to the full after debt management plan.