If there is such a need for payday loans, why don't banks offer payday loans? And what would happen if they did? Cashfloat explores…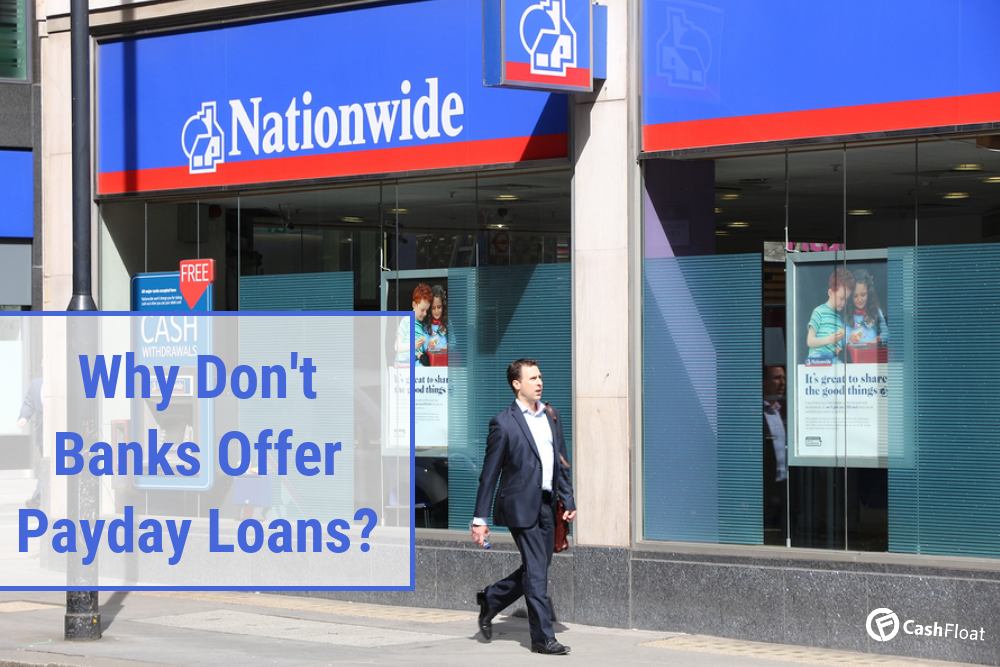 In this article about banks not offering payday loans we explore:
Why can't I get bank payday loans
Why it's not worthwhile for banks to offer payday loans
What would happen if banks started offering short term loans
Conclusion
Why Can't I Get Bank Payday Loans?
The payday loan market is worth several billion dollars. There is no denying that demand for short term financial products is popular. And it's also on the increase too. Payday loans also offer convenient access to small funds in emergencies.
Despite the views of some financial experts, payday loans are a good idea. Sure, the interest rates might seem high compared to traditional loans. But, what many of those experts forget is that these aren't long-term products. People seldom borrow three-figure sums over a period of one year or more!
Payday loans are a valuable resource to those that have to pay for unexpected bills. Examples of such costs might include medical care. They also get used by people starting new jobs and filling a financial gap during the crossover. One thing that is obvious to anyone is that payday loans aren't offered by banks. Instead, one can only get them from smaller private financial institutions. Why is that? Here's an interesting insight into the subject:
Why it's Not Worthwhile for Banks to Offer Payday Loans
One of the distinct financial products that all banks offer is loans. Customers can borrow money from four-figure sums to millions over a period of many years. The underwriting process costs banks money. In other words, it costs them money to determine how likely you are to pay the loan back. But, the upside for banks is that viable applicants will make them plenty of money.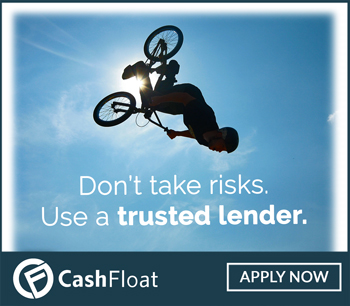 Sure, interest rates are lower for standard loans than payday lending. But, borrowers of typical bank loans pay interest over several years. And if they decide to repay their loan early, they still have to pay extra costs. Those fees, of course, only add to the bank's profit margin. Now, it's highly likely that borrowers of bank loans will take out other borrowing too. Many banks, of course, offer credit card accounts. For banks, credit cards offer an even higher return on their lending. That's because interest gets compounded rather than fixed with standard loans.
If a bank offers an excellent service, their customers may recommend them to their family and friends. When those people borrow money too, they get to increase their profit even more. So, what would happen if mainstream banks started offering payday loan products? Well, for a start, their client base would change drastically. First of all, it's likely that some people won't be eligible for other financial products. That means banks could make less money out of payday loan borrowers. And, second, the cost to underwrite each loan would exceed expected profits.
Payday Loans will Attract the Wrong Types of Customers
It's an obvious fact that banks only want to attract certain types of customers. These are typically people that earn a particular amount each year and have steady jobs. They are also stable individuals, perhaps homeowners with families.
People who borrow payday loans come from all kinds of backgrounds. Believe it or not, even the customers banks would usually welcome also take out payday loans! Banks want to make the most amount of profit with the least amount of risk. They feel that payday loan borrowers only offer the reverse. That is, high risk for little reward.
Banks are Scared of Making Significant Losses
Everyone knows that the financial sector is under intense scrutiny these days. Ever since the global economic downturn, activities of banks got put under the spotlight. Mainstream banks don't want consumers to lose faith in their institutions. For them, people that borrow money from payday loan lenders are big risks. They believe that the costs to chase unpaid debts will spiral out of control. And they also feel that those costs might put them out of business.

If banks took a look at lending statistics from payday loan direct lenders, it might surprise them. For example, only around one in five people default on their loans. And the average amount borrowed isn't a jaw-dropping amount either. Payday loan lending may seem like a high risk to banks at first. But, the products banks offer could pose greater risks due to the larger sums involved. Even if a person took out a loan from a bank, imagine if they lost their job. If they default on their loan, the bank will stand to lose more money than a payday lender!
Should Banks Start to Offer Payday Loans?
The problem with most mainstream banks is their unwillingness to respond to change. The financial market has evolved over the past twenty or so years. These days, consumers demand new and different types of financial products. For instance, more people are shying away from banks for loans. Instead, they are heading to peer-to-peer lenders. Even credit unions offer more flexible borrowing than traditional banks.
Banks have had a hard time in the media over the past few years. But, that doesn't mean they can't adapt to change and offer new products. Lending is all about balancing risk and reward. It's also about offering something that many consumers want. There is plenty of potential for banks to provide short term payday loans. In fact, banks already do this in a sense with overdraft facilities. Proposed changes from the CFPB could make entry into the market even more attractive.
The main reason why consumers take payday loans is to cover the cost of emergency expenses. Banks could consider lending small amounts to applicants. Assuming they pass their underwriting checks, of course.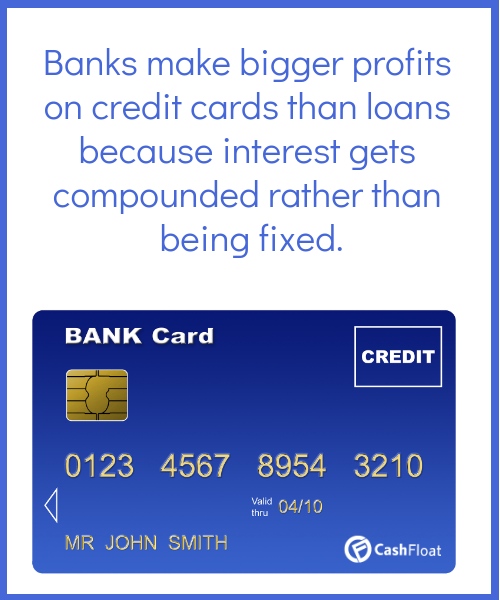 What Would Happen if Banks Started Offering Short Term Loans?
Aside from lending money to people, banks also invest money for their customers. Accessing the short term loan market would mean banks could have a better risk spread. In other words, investors are less likely to make a loss. That's because money gets distributed to more channels. For consumers, the benefit is that banks could offer them attractive loan products. They could even get tied to specific financial products offered by the bank that suits their needs. If banks started offering short term loans, they would make the market more competitive.
If the CFPB's proposed changes come into effect, it would also mean something else. Borrowers wouldn't feel like they had no other choices open to them. It's no secret many people would feel their options become limited with tighter controls. Banks could offer more attractive options to those consumers. For example, they could give borrowers more time to pay back their loans without extra costs. And they could even reward those paying back their loans early. Perhaps with lower interest rates for future borrowing, for example.
Conclusion – Why Don't Banks Offer Payday Loans?
Banks are reluctant to diversify their target audience. In general, banks only want to lend to people that have a high income and come from a stable background. Research has shown that many payday loan borrowers fit such profiles. But, those people, like other payday loan borrowers, feel they can't approach their bank. For financial help, they feel that the only people who can help them are payday loan lenders.
There is also a sense of banks not wanting to spread the wealth across the wider community. They would rather keep a pot of money hidden away than help others to improve their lives. If they redistributed money, they could improve the local economy. The sad truth is that payday loan borrowers aren't the kind of people banks want as customers. And it's unlikely that opinion will change much. Even if the CFPB's proposals get mandated.
Looking for a bank loan alternative? Click here for our HSBC Bank loan alternative that offers high acceptance rates with same day funding and flexible repayment terms!