Benefits are a huge help – but what do you do if they don't arrive as expected? This detailed and informative article from Cashfloat offers benefits advice including an explanation of how to claim benefits, and how to survive if your benefits come late without having to rely on a short term loan.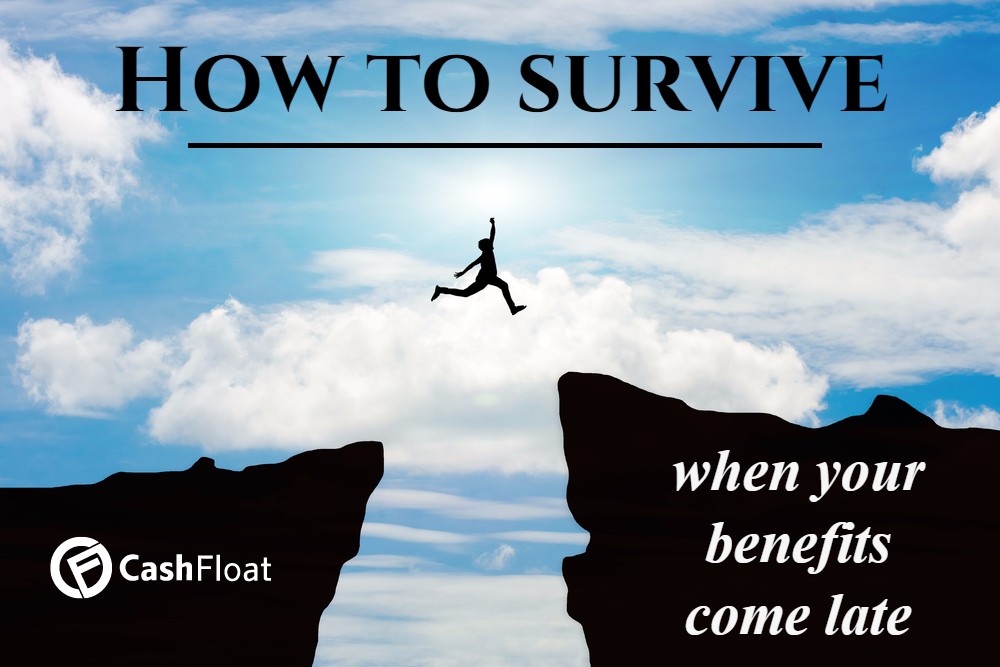 In this article, you will read benefits advice on the following topic:
How the benefits system works in the UK.
How to claim for benefits and how to use a benefits calculator.
If benefits are classed as income and if they are being cut.
What to do if your benefits come late.
Seeking benefits advice and emergency help from Job Centres, local authorities, credit unions, banks and food banks when you have not received your benefits.
Story highlights
Learn how to apply for benefits.
When do you need to pay tax on your benefits?
What should you do if your benefits come late?
Benefits Advice
Before tackling the problem of what to do when your benefit payments come late, we give a brief overview of the benefits system, how it works, how to make a claim and how to use benefits calculators. If you suffer a job loss, for instance, make sure you claim the relevant benefits. We then examine the reasons why people on benefits might face delays in receiving their financial help.
In the second part of this informative guide of benefits advice, we look at which steps to take when you don't receive benefits when you should. We consider your options so that neither you nor your family suffers. Did you know you could apply for a benefit advance or a hardship loan from your Job Centre? Read about what help is also available from your local council as well as credit unions, banks and food banks.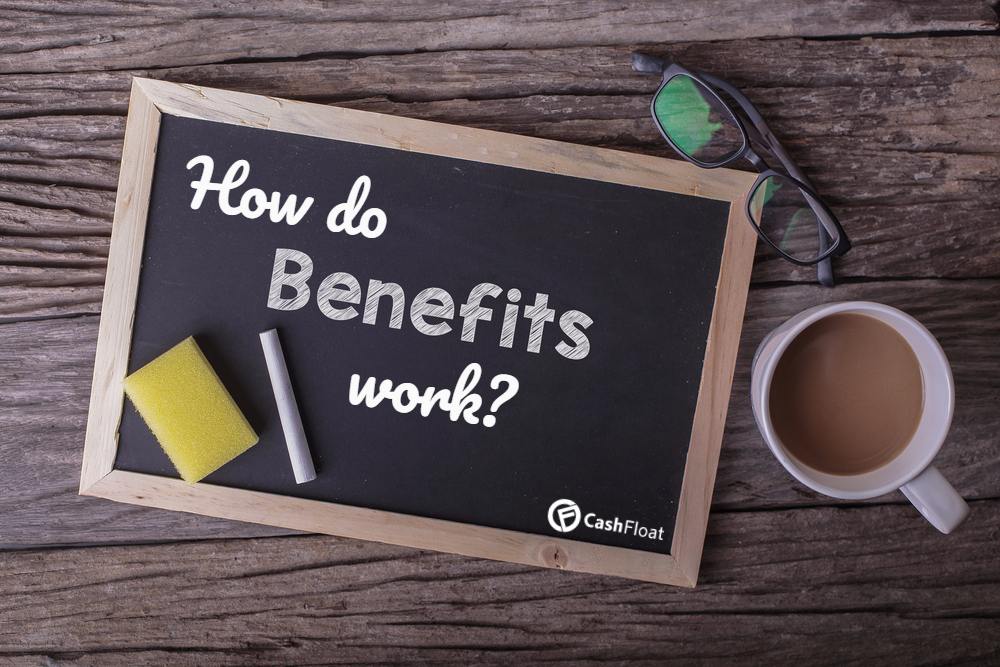 Benefits Advice: How do Benefits work?
There are many different benefits available from the State and the one(s) you receive depend on your age and circumstances. The most common ones are
Jobseeker's Allowance (JSA)
Income Support
Universal Credit
Employment & Support Allowance (ESA)
Universal Credit is a monthly benefit payment, which is gradually replacing existing allowances while the others usually go straight into your bank account. For some of the benefits, you are allowed to work a specific number of hours before your money is cut. This is especially true of Income Support, which is intended to supplement the wages of the low-paid. If you're not sure, then seek benefits advice so that you know for certain.
Benefit payments land into your account every fortnight. If your payment is due over the Christmas period, then it will go into your account 2/3 working days before Christmas so that you have what you need.
Claiming Benefits
Depending on the benefit, there are a number of ways to claim. You can pay a visit to your local JobCentre Plus and claim. Make sure you have the necessary identification and documents with you! You could also telephone – go to the government website to see which number is allocated for the allowance you would like to receive. It is only possible to apply for the relatively new Universal Credit if you make a claim online. Once your claim has been made, you will receive a call or text message explaining when and where you should go for your interview. If you do not attend the interview, you will not be able to receive any benefits at all.
Benefits Calculator
Some income-based benefits allow you to work a certain number of hours per week before you receive less benefits. You can use the 'entitled to' benefits calculator to see how your benefits will be affected if you start work.
If you are planning to start work or change your working hours, you should use the 'Turn 2 us' benefits calculator.
Benefits Advice: The Claimant Commitment
For claimants applying for Jobseeker's Allowance, at the interview you will work together with your work coach on a 'Claimant Commitment'. This document will set out clearly what you intend to do to find a job. Perhaps you will prepare a CV or submit it to certain companies. Or, you may apply for specific training programmes to improve your chances on the competitive job market.

Once this statement is to your satisfaction, you sign it. In future visits to the job centre, you will supply evidence of what you have done in the interim period to find a job. If your work coach feels that you have not kept to your commitment, it is quite possible that you will be 'sanctioned'. This means that all your benefits will stop for a certain number of weeks/months. If you do not agree with the decision of your work coach, there is an appeals procedure. However, you must supply proof of why you consider the stoppage of your benefits not to be justified.
Are Benefits classed as Income?
When you apply for help with your housing costs such as Housing Benefit from your local council, all your benefits are taken into account when it is decided how much financial aid you should receive towards your rent. In that sense, your benefits are classed as income. However, when it comes to paying tax, it is a different story as not all welfare payments are taxed. The only taxable state benefits are your old age pension, Jobseeker's Allowance, Carer's Allowance, Employment & Support Allowance (contribution-based), Bereavement Allowance, Widowed Parent's Allowance and Widow's Pension.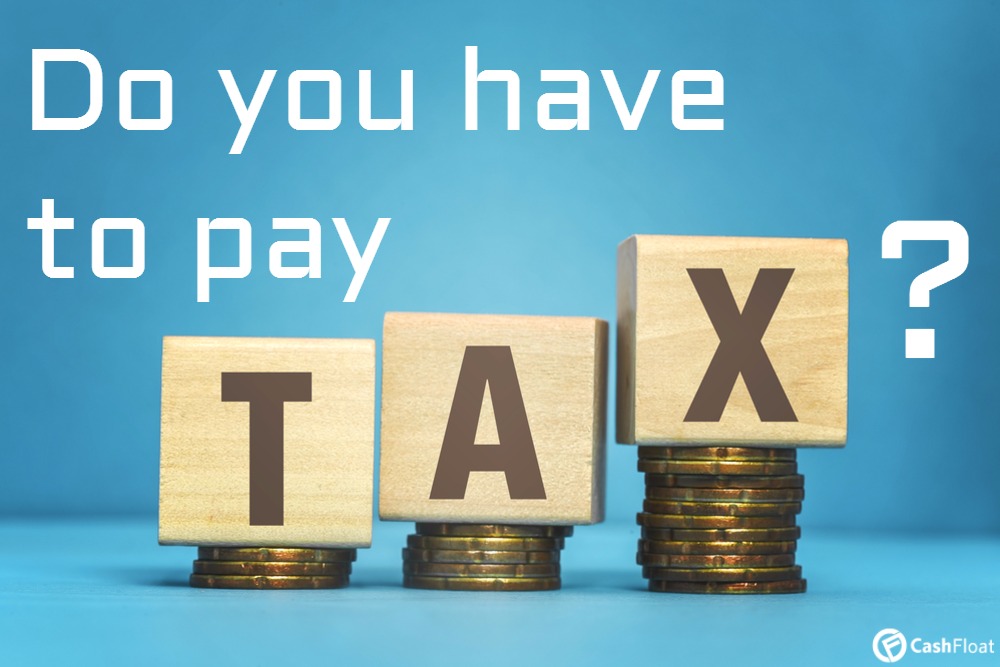 To work out if you need to pay tax, add up all your taxable income and benefits, work out your tax-free allowance (the Standard Personal Allowance is £11,000) and then deduct your income from your Personal Allowance; if there is anything left over, then you should be paying tax.
Are Benefits being cut in the UK?
The three major pieces of legislation to affect claimants over the past five years have been the RSRS (Reduction in the Spare Room Subsidy or Bedroom Tax), the Benefit Cap and the introduction of Universal Credit.
The RSRS has only affected some tenants in social housing, who can have their Housing Benefit reduced from 14%-25% depending on how many extra bedrooms they have. The idea was that families with extra bedrooms would move into smaller council properties and relieve the strain on council waiting lists and reduce overcrowding. However, some families have found it impossible to find smaller houses in the public sector because of their lack of availability. They have found their housing costs cut without being able to make up the shortfall.
The Benefit Cap has reduced how much benefit a claimant is allowed to receive in total; the idea being that a claimant should not be able to receive more in state payments than an average worker. This means that if you do apply for more than one allowance, then you might find other benefits being 'capped' or reduced accordingly. For a single person, the benefit cap is £13,400 per year outside London and £15,410 in the capital. For couples with children, the amounts are £20,000 (outside London) and £23,000 (inside London). The group of people who have been affected most by this capping have been single-parent households, the majority of whom are headed by women (86%). If you are not sure about how this affects you, seek benefits advice from the relevant organisation.
Universal Credit
Universal Credit has been created to replace six existing benefits, and the idea is that it allows claimants to move in and out of temporary employment without losing all their benefits as their payment could be increased or decreased according to how many hours they work in a specific period. One 'umbrella' payment was supposed to make the bureaucracy easier to cope with as well. However, there have been complaints that the monthly payments make it much more difficult for claimants to budget successfully and waiting a whole month causes problems when you have not been working a month in hand and have a salary to fall back on. This is especially true if your previous benefit was paid on a fortnightly basis.
Unfortunately, the Universal Credit online application form has also received a lot of criticism. This is partly because it does not have a reset button so if you take over a certain length of time, then you must start again from the beginning. Also, claimants can only make a claim online. Some vulnerable people might need some extra support and benefits advice when it comes to filling in a form, and this is probably why they inadvertently give inaccurate information.
Of course, this would explain why so many claimants do not receive the help they are entitled to and then struggle financially, especially the £350 million which is underpaid for Employment & Support Allowance.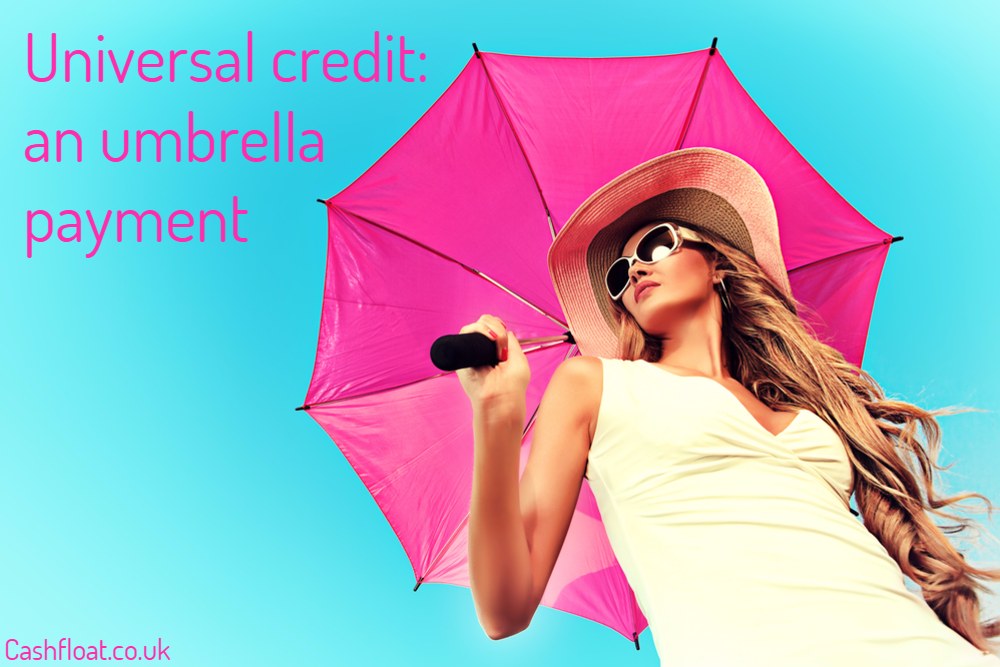 Benefits Advice: What to do if your benefit payments are delayed
You may find that you face massive problems if your benefit is paid late into your bank account. However, there are several things you can do to make sure you don't fall into rent arrears or have difficulties feeding your family.
The very first thing you must do is to phone the helpline which is responsible for your benefit and enquire about your delayed payment. If you do not have a phone or do not want to run up a large bill, you can pay a visit to your local JobCentre Plus, explain your situation and ask them to use one of their phones. Alternatively, you could call them from your phone and ask them to call you back. It is very important that you make notes about the time/date of the call, who you spoke to and when they told you to expect your first payment. At least, this will give you an idea of how much money you will need, which allows you to draw up a budget.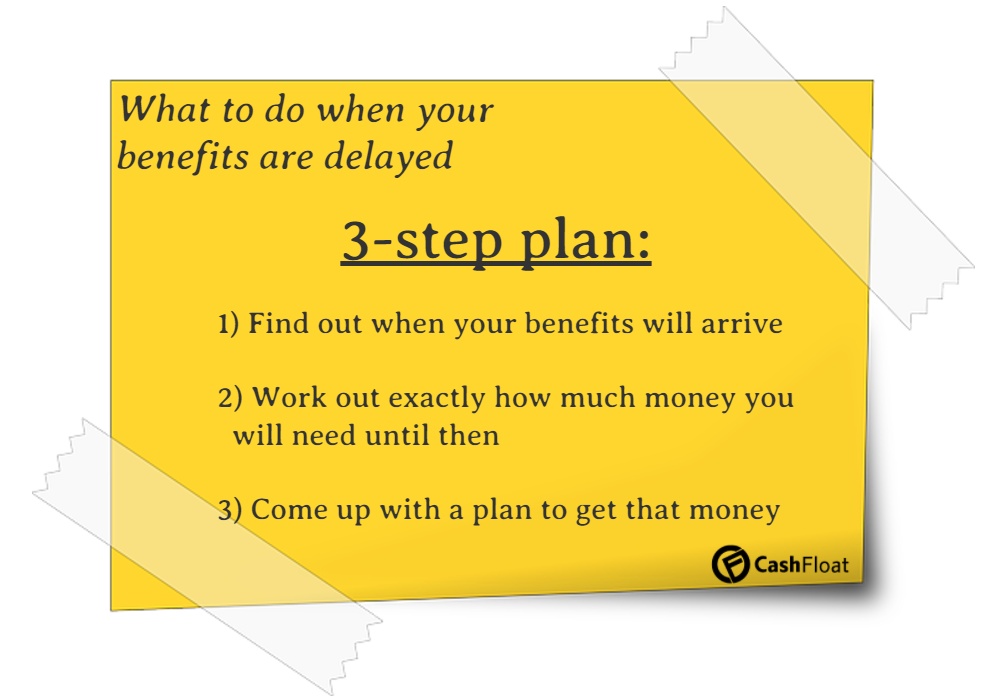 Drawing up a Budget
Now you know when to expect your money, work out how you will cope financially in the coming weeks. The essentials are to make sure you have food, heating and fares. Are any bills due in the coming weeks? Do you have to pay them or do you have some leeway? It's a good idea to contact the companies, explain the situation and ask whether they can wait for payment. They are less likely to be annoyed if they know that you are not to blame for the delay. If you have no savings or very little, where are you going to get the money from?
Borrowing from Family/Friends
Of course, nobody likes borrowing. However, when you are in such a situation which is not your fault, sometimes you have no choice. Explain what has happened and ask whether you can borrow a sum of money until you receive your benefit. Relate the conversation you had with the benefits advice helpline so that they have a clear idea of when you can repay them. Make sure you are totally honest and realistic about when you can repay, and paying them back must be your first priority when you receive your benefit. The temptation might be to pay off other debts first but think carefully about how it might have an impact on your relationship if you do not give the money back when you said you would.
It might be that your family and friends are not in a position to help you, however much they would like to. If they turn you down, you can find help in some other places.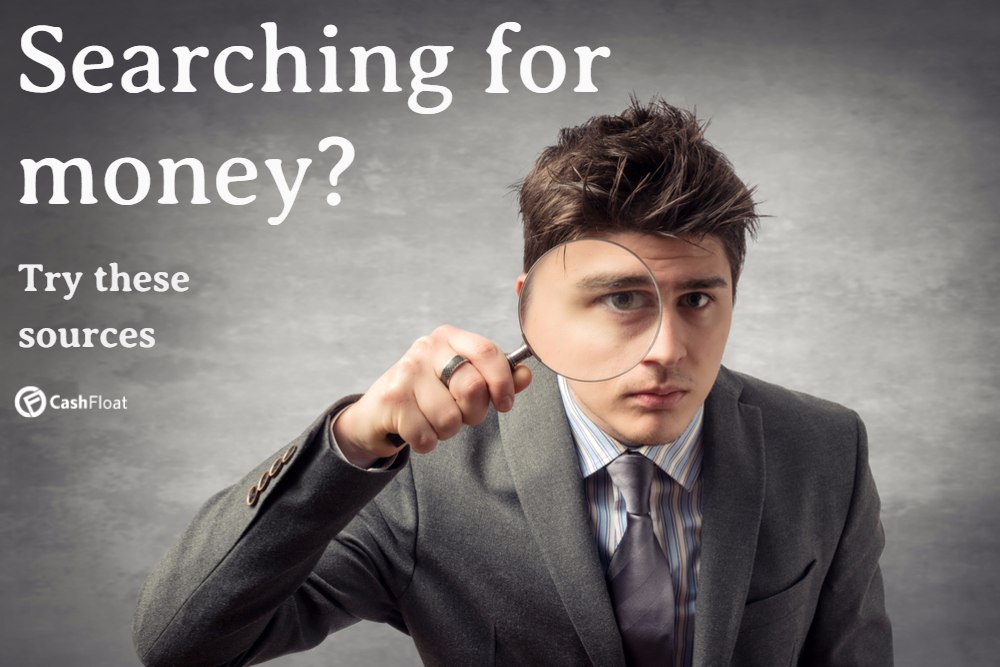 Short-Term Benefit Advance
If:
you have made a new claim and are waiting for payment, or
your circumstances have changed significantly and you are expecting an increase in the benefit you receive
then you could be eligible for an advance on your benefit. To apply, you should call or make a claim in person at your local Job Centre. This is an advance, rather than a loan and you pay the money back gradually over successive months. If your payment still doesn't arrive or your circumstances change since your first advance, it is possible for you to apply for a second time.
Budgeting Advance (or Loans)
It is possible for you to receive an interest-free loan from the state when you find yourself in urgent need of cash. For example, your washing machine broke down, and you need to have it fixed or have to buy a new one. The amount you receive depends on your circumstances and how much you will be able to pay back. The smallest amount given is £100. A single person can borrow up to £348, a couple £462 and a couple with children can borrow a maximum of £812. You mus pay back loans within two years (though for Universal Credit claimants it is one year.)
To be eligible, you must have been claiming benefits for the last six months unless you need the money to start a new job or keep an existing one. Applications can be made to your work coach at your local Job Centre.
The process for the loan or advance might be slow though, and you will have to prove that you are in desperate straits.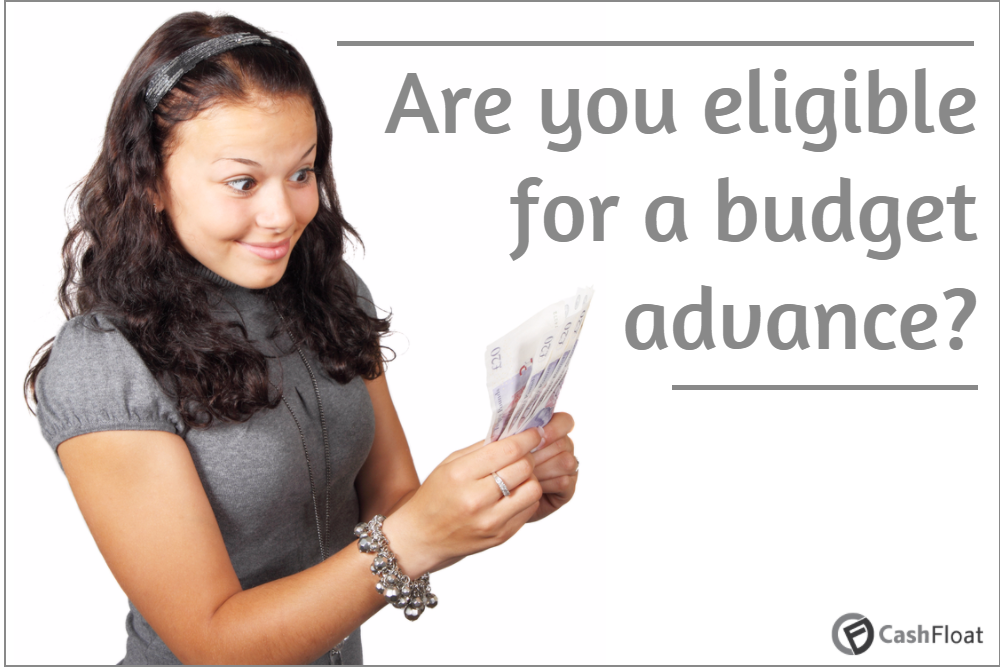 Such an interest-free loan is also available for pensioners who receive Pension Credit. Single pensioners can receive £100-£348 while married couples can receive £100-£464. You can download the form or go to the Job Centre to make your application.
Hardship Payments
If you are receiving Jobseeker's Allowance, Employment & Support Allowance or Universal Credit, you might be eligible for a hardship payment. The process is slightly different for the three benefits, but you must be over 18 and prove that you are in such a difficult situation that you and your family risk going without the essentials such as food, heating, etc. Or, if you are especially vulnerable such as being pregnant or with a disability. Citizens Advice can help you prepare your claim. It tends to be quite difficult to prove and many applicants have their claim turned down.
Help from Your Local Council
If you are having problems with delayed payments and have growing rent arrears, you should first speak to your landlord about your situation so that they know what is happening. Private landlords are less likely to start eviction proceedings if you keep them informed about when you expect your benefit to be paid.

Don't worry so much…
If you're in social housing, then the problem isn't so serious.
Your rent money goes directly into your rent account, so they will already have realised that you have not received your benefit yet.
You could try going to your local authority for benefits advice as you might be eligible for short-term Discretionary Housing Benefit. It is only a stop-gap measure, but at least your landlord will receive some money until you get your benefit.
Until they were abolished in 2013, Community Care Grants and Crisis Loans used to be available from your local council. However, since then councils have been given greater autonomy, which means that the provision can vary widely according to where you live. Most local authorities operate some Welfare Scheme, which could help you with both heating and food bills. Call or visit them to see if you are entitled to some extra help until you receive your benefit.
Many councils also keep a warehouse of second-hand electrical appliances and furniture. So, if something has broken down, they might be able to supply you with a replacement totally free of charge.
Help From Banks
To get a bank loan, you usually have to prove you're in regular employment and can repay your loan. It is not true that banks do not give loans to those on benefits, but you will often have much higher interest rates. The danger of this is that this short-term solution might have long-term effects as debts can quite easily spiral out of control. Also, they may ask you to use your car or house as security, so you risk them being repossessed if you default on your loan. You may even be required to find someone to act as a guarantor as well.
If you are newly-unemployed and while in work always had a good relationship with your bank, you should ask if it is possible to have a temporary authorised overdraft. You will still be charged interest but it will be much less than the interest on a loan.
Help from a Local Credit Union
Do you know if there is a Credit Union in your area? If you are not sure, you could contact your local Citizens Advice to find out. Credit unions are not-for-profit financial organisations made up of members who pool their savings and lend them to other members. They have set maximum interest rates and will offer loans at a much lower interest rate than having to resort to a payday loan. Your interest rate will be higher than regular savers, but they will do everything in their power to make sure that your repayments are manageable.
Food Stamps
Did you know that if you are receiving Income Support benefit because you are unemployed or low-paid, are at least ten weeks pregnant or have a child under 4, then you could be entitled to Healthy Start food vouchers? These are worth £3.10-£6.20 per week and can be exchanged for free milk, fruit, vegetables, vitamins and infant formula. This money can make a huge difference both to the quality of your lifestyle and your financial situation, so it's important not to overlook this benefits advice.
Food Banks
You might be reluctant to visit a food bank because it seems too much like charity. However, did you know that 42% of referrals to the Trussell Trust food banks are because of delayed benefit payments, benefit changes and sanctions? You are most definitely not alone; since the benefit reforms of 2013, the Trussell Trust have tripled the number of 3-day emergency rations they give out from nearly 400,000 in 2012-13 to over a million in 2014-15. To visit a food bank, you have to be referred by someone like your GP, social worker or your local Citizens Advice. Receiving help with food supplies will at least remove some of your stress as you will be able to put food on the table. You could always donate some food once you receive your benefit payment; at least that will make you feel better because you are offering something back after they helped you in your time of need.
Some of these options can be time-consuming to pursue. It is often tempting to just take out an online cash advance, but it's important to remember that the interest on these loans is often prohibitive for someone on benefits. It's always best to look for interest-free options first.
Neither you nor your family have to suffer when you face a delay in your benefit payments since help is available if you know where to look. Use some of the benefits advice given in this article, and you will be able to cope.