A Guide to the Welfare System in the UK – Chapter 17
If you lose a loved one, you may be able to receive support from the government. The main source of support for this situation is Bereavement Support Payment, but other help is available too. Read this article from Cashfloat to find out what you can get.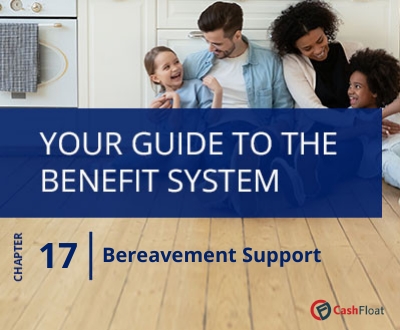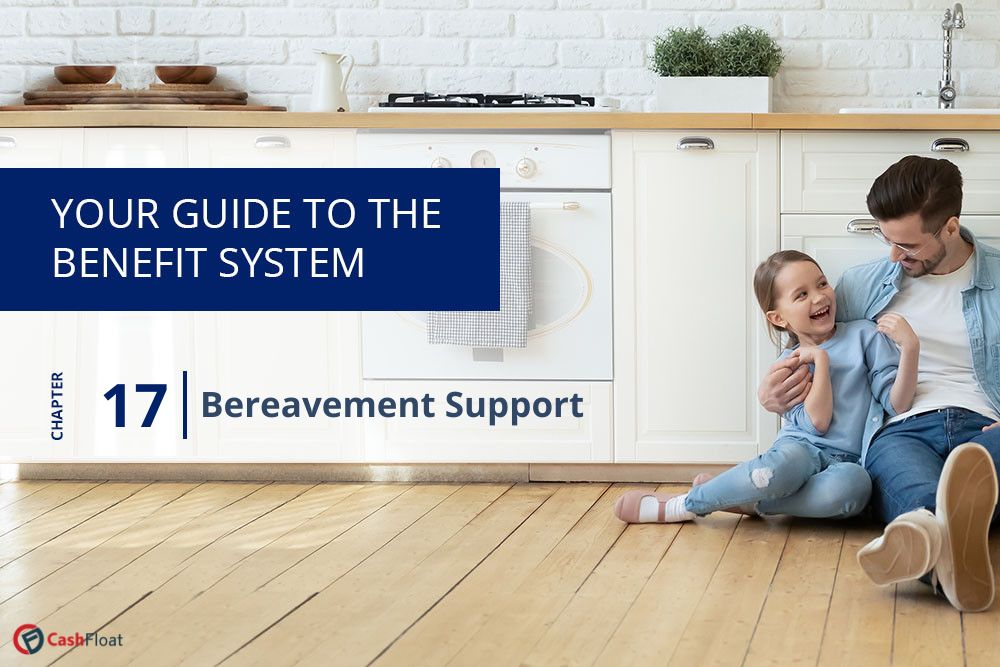 Article highlights
You must claim within 3 months of the death in order to receive the full amount.
The higher rate of payment gives an initial payment of £3,500 and the lower rate gives £2,500. Further monthly payments are available on top of this.
This chapter will explain what financial support the government offers for those who have lost a close relative. Since 2017, Bereavement Support Payment has replaced Bereavement Allowance (previously Widow's Pension), Bereavement Payment, and Widowed Parent's Allowance. Read on to find out what the Bereavement Support Payment includes.





Bereavement Support Payment
If you lose someone you love, the last thing you need is to have financial worries on top of everything else you are facing. The Department for Work and Pensions offers Bereavement Support Payment to help people through this time.
Who Is Eligible?
You may be eligible for Bereavement benefits if your partner either made National Insurance contributions for at least 25 weeks of one tax year since 1975 or died because of an accident at work or a disease caused by work. When your partner died, they must have been under the State Pension age and living in the UK or another country which offers bereavement benefits.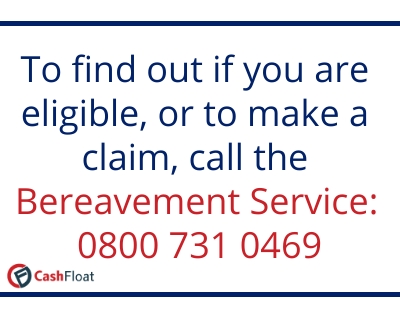 To receive the full amount of Bereavement Support Payment, you will need to make a claim within 3 months of your partner's death. You can claim up to 21 months after their death, although you will receive a reduced amount.
Many people will be able to receive Bereavement Support Payment. The best way to find out if you are eligible is to call the Bereavement Service helpline on 0800 731 0469.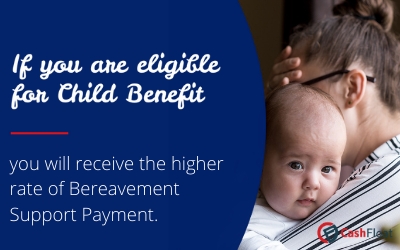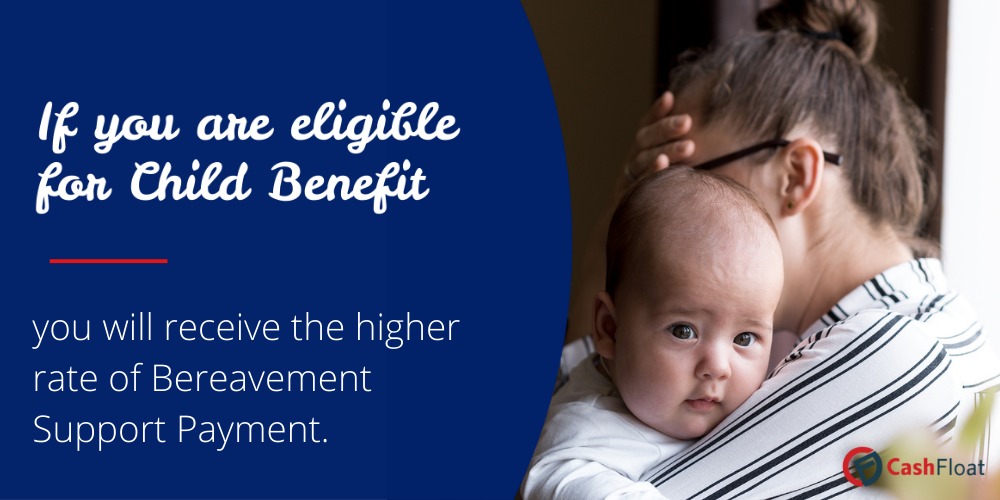 What you will Receive
If you are eligible to receive Bereavement Support Payment, you will receive a lump sum as an initial payment and then up to 18 further monthly payments. People who do not apply within 3 months of their partner's death usually receive fewer monthly payments. There are 2 rates available; a higher rate and a lower rate. The higher rate is available to people who are entitled to Child Benefit or who were pregnant when their partner died.
Bereavement Support Payment Rates

Initial Payment
Monthly Payments
Higher Rate
£3,500
£350
Lower Rate
£2,500
£100
How To Claim Bereavement Support Payment
The easiest way to claim is by calling the Bereavement Service on 0800 731 0469. Alternatively, you can apply by post, by downloading the Bereavement Support Payment Form (BSP1) or collecting one from your nearest Jobcentre Plus.
Other Financial Support Available to People Who Suffer a Bereavement
In situations like these, the costs can be overwhelming. It's best to find out which state benefits you are entitled to, to avoid taking out a payday loan which can be expensive in the long run.
In addition to Bereavement benefits, people who lose a loved one may also be able to get support through Funeral Expenses Payment, the Children's Funeral Fund, Statutory Parental Bereavement Pay and Leave, Widowed Parent's Allowance or a War Widow(er) Pension. On top of this, support may be available through Child Benefit, Guardian's Allowance or Universal Credit. Local Councils often provide bereavement services and support too. Check here, what your council can help you with.